The Australian Championship quarter-finals open tonight (Monday to Tuesday) with two games for men and two for women. The first to go up in half was Madison Keys.
Men
Dennis Shapovalov (14) looked great in the previous round and defeated Sasha Zebrav. Now the 22-year-old Canadian will play against none other than Rafael Nadal. The bull from Mallorca, who won the tournament in 2009, has so far dropped only one set so far in the tournament against Karen Khachanov. This will be the fifth meeting between the two with Sandal holding a 1: 3 balance and in the first meeting in 2017 Shapovalov managed to win. The Canadian, who has never been through the third round of the tournament until this year, will try to surprise and advance to the Grand Slam semifinals for the second time in his career.
The winner will play in the semi-finals against Gal Monfis (17) or Matteo Bartini (7). The Italian first reached the quarter-finals in Melbourne after already managing to do so in each of the other three tournaments. Monfis, on the other hand, returns to the quarter-finals of the Australian Championship for the first time since 2016 and to the quarter-finals of the Grand Slam for the first time since the United States Championship in 2019. Monfis has not yet dropped a battle in the tournament and hopes to beat Bartini for the first time after losing to him in the two meetings held between them so far.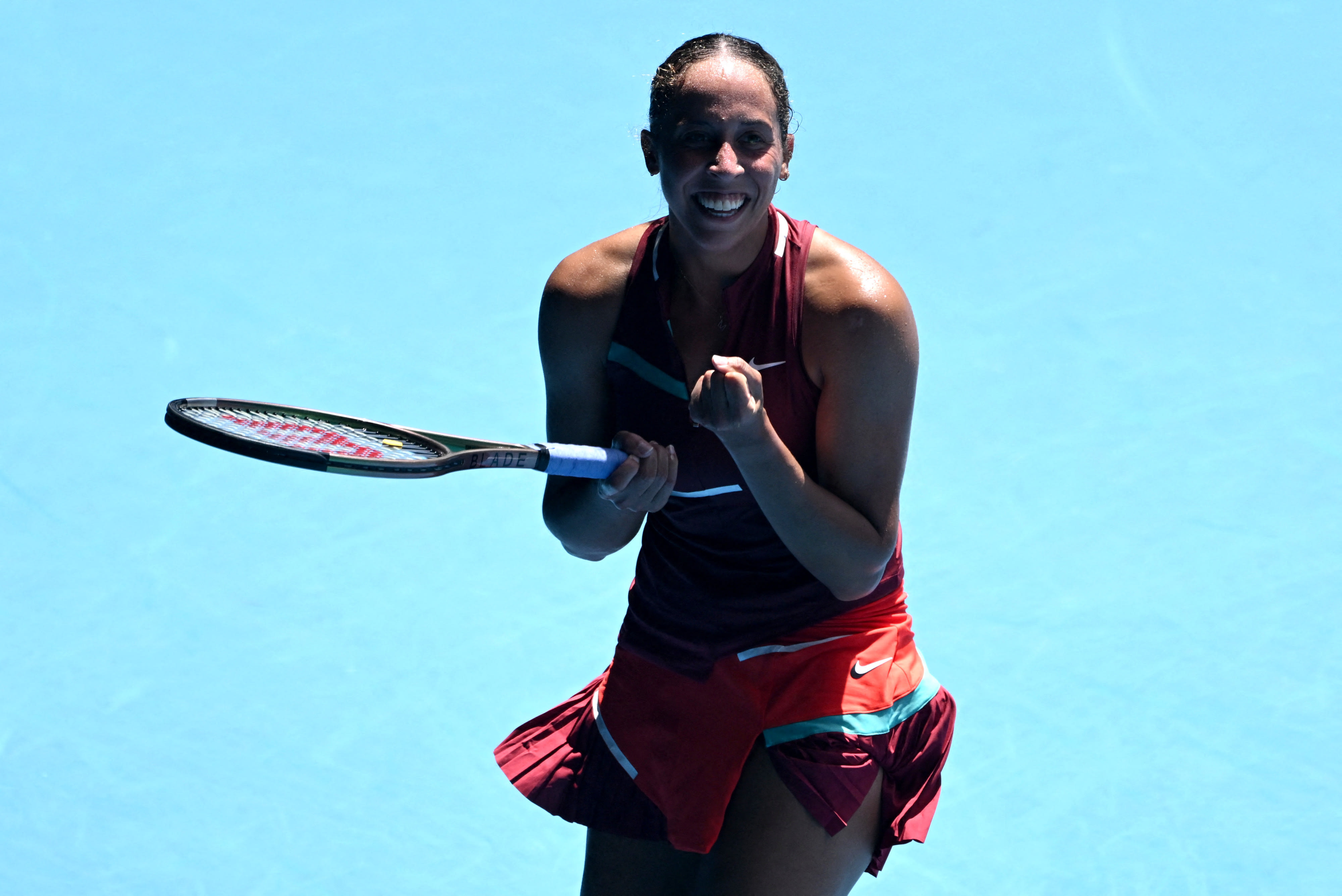 women
Madison Keys defeated Barbara Kreichikova (4) 3: 6, 2: 6 in the first ever meeting between them. The Czech impressed on the way to the quarter-finals, but could not beat Keys who won within 1:27 hours and advanced to the fourth Grand Slam semi-final of her career. This is the American's second time in the top 4 in Melbourne and this time she will also try to reach the final.
The winner will play against Ashley Barty (1) or Jessica Pegola (21). The Australian dreams of winning the third Grand Slam title of her career and first at home after being stopped there twice in the quarter-finals and once in the semi-finals. Barty, who is a big favorite to win the tournament, will face American Jessica Pegola, who also reached the quarterfinals in Australia last year. The two met in the first round of Roland Garros in 2019, so the Australian won by two sets.