Coimbatore
oi-Arsath Khan
Coimbatore: Minister Senthil Balaji has taken up a mega assignment to merge thousands of people from alternative parties in Coimbatore into DMK in the presence of Chief Minister Stalin.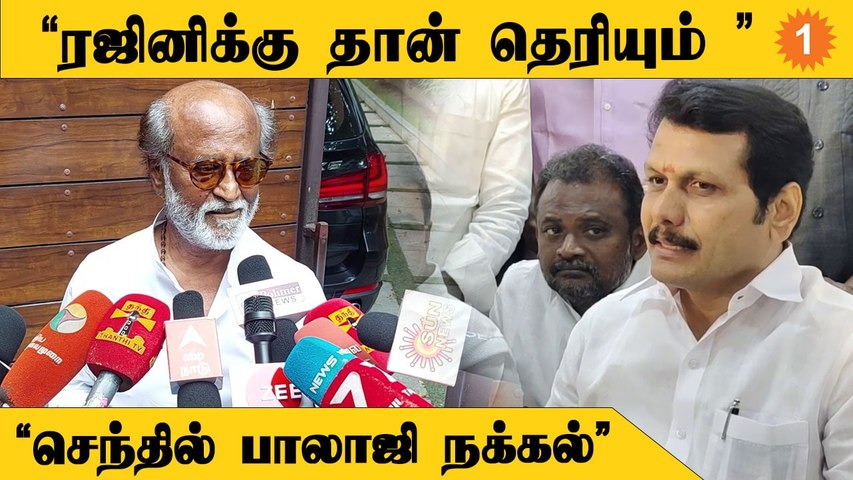 ADMK now has BJP masters – Senthil Balaji
He has embarked on the work of holding a grand public meeting in Pollachi on August 24.
He is taking forward the work to bring 10 thousand people from AIADMK alone to DMK.
Is it RSS Office? 'Political talk' – get ready for the next stage.. K. Veeramani's message!
Chief Minister's trip
Chief Minister Stalin, who was hospitalized due to Corona, has been completely avoiding foreign trips since then. In this case, Chief Minister Stalin will again participate in the Coimbatore district program which was already planned and canceled due to the corona virus. For this, he will go to Coimbatore on the evening of 23rd of this month and stay at the government guest house that night.
Chief Minister in Coimbatore
Following this, on the morning of August 24, Chief Minister Stalin will participate in the government welfare scheme assistance program at Kinathukada, Coimbatore and provide welfare assistance to 82,000 people. He will go to Pollachi after completing those programs and address the grand DMK general meeting that evening.
10,000 people
Minister Senthil Balaji, who has set a target of mobilizing up to 50,000 people to participate in the program, is campaigning to get at least 10,000 people from the AIADMK to join the DMK. Minister Senthil Balaji is looking after the work of integrating thousands of people from the united Coimbatore into the DMK in the presence of Chief Minister Stalin.
The twist is waiting
The twist in this is that many important figures of the Coimbatore AIADMK are going to join the DMK in the presence of Stalin. Minister Senthil Balaji, who has been keeping the information secret about who will leave AIADMK and join DMK, is ready to give many surprises on the stage of Pollachi public meeting on August 24.
Audubuli game
In the meantime, former Minister S.P. Velumani's side, who has found out who the Minister Senthil Balaji's team is baiting, is preparing to hold reconciliation talks so that they do not leave the AIADMK. The political tussle between the DMK and the AIADMK is heating up in Coimbatore, where the weather is glu-glu.
English summary
DMK Minister Senthil Balaji Mega Assignment:
Story first published: Tuesday, August 9, 2022, 18:41 [IST]