Russia has accused the Ukrainian army of killing 14 people and injuring 24 when it struck a hospital in the separatist region of Luhansk.
Source AFP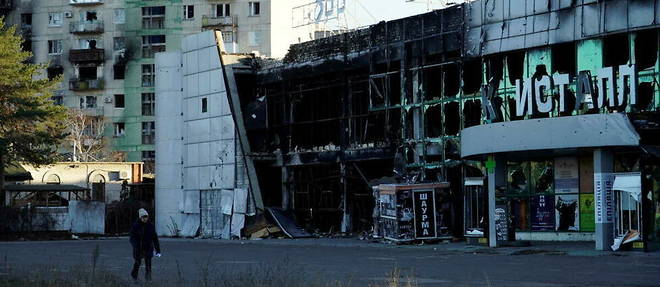 Subscriber-only audio playback
L'Eastern Ukraine is still the scene of violent clashes between the Ukrainian and Russian armies. On Saturday January 28, Moscow accused kyiv of killing 14 and injuring 24 by hitting a hospital in the separatist region of Luhansk in the morning.
"Ukrainian armed forces purposely hit the local hospital building with Himars rocket launchers" in the town of Novoaidar, the Russian army said in a statement. The strike "leaved 14 patients and medical personnel dead and 24 injured", she said.
The doctors of the establishment had been providing "for several months medical assistance to the civilian population, as to the military", according to the same source. "An intentional strike against a known civilian medical facility arguably constitutes a serious war crime of the kyiv regime," the statement added.
Three killed in Russian strike
For his part, the regional governor of Donetsk accused Russia of having struck the town of Konstantynivka, killing three people and injuring at least two. "The Russians fired on a residential area, damaging four-story buildings, a hotel, garages and vehicles," Pavlo Kyrylenko said on social media. "Three civilians were killed. At least two were injured," he added.
Footage posted to Pavlo Kyrylenko's Telegram account shows apartment buildings with blown windows and debris strewn around the charred wreckage of a car.