Born in 1981, «proudly Lombard, proud to be Italian, graduated in business administration, awarded the title of Knight Order of Merit of the Republic by President Sergio Mattarella and a convinced Christian». This is Andrea Pasini, a young third generation entrepreneur, who ten years ago decided to take over the reins of the family business together with his sister Daniela and his cousin Filippo, leading Salumi Pasini to achieve excellent results. A challenge that he faces every day with passion and that has led the company to hire three new people and to grow by 8% in the last year.
Let's start by talking a little about his work as an entrepreneur. His family's business has a long history starting in 1949.
My grandfather Angelo Pasini opened his Salumificio in that year. It was the first company in Trezzano sul Naviglio. A success story, but above all of hard work, dedication and many sacrifices. My grandfather Angelo, my father Giovanni and my uncle Luigi have always carried the company forward with many sacrifices, commitment and honesty and it is with the same spirit and the same values ​​that I go to work every day.
Commitment and courage. You were among the first to bet on e-commerce.
Eight years ago when we decided to go online, everyone told us we were crazy. The phrase I heard most often was: "Who do you want to buy your products on the Internet". They were wrong because in the last year our e-commerce has seen a growth of + 500%. We have reached a turnover of around 500,000 euros. And this was a great satisfaction.
What makes a company successful in your opinion?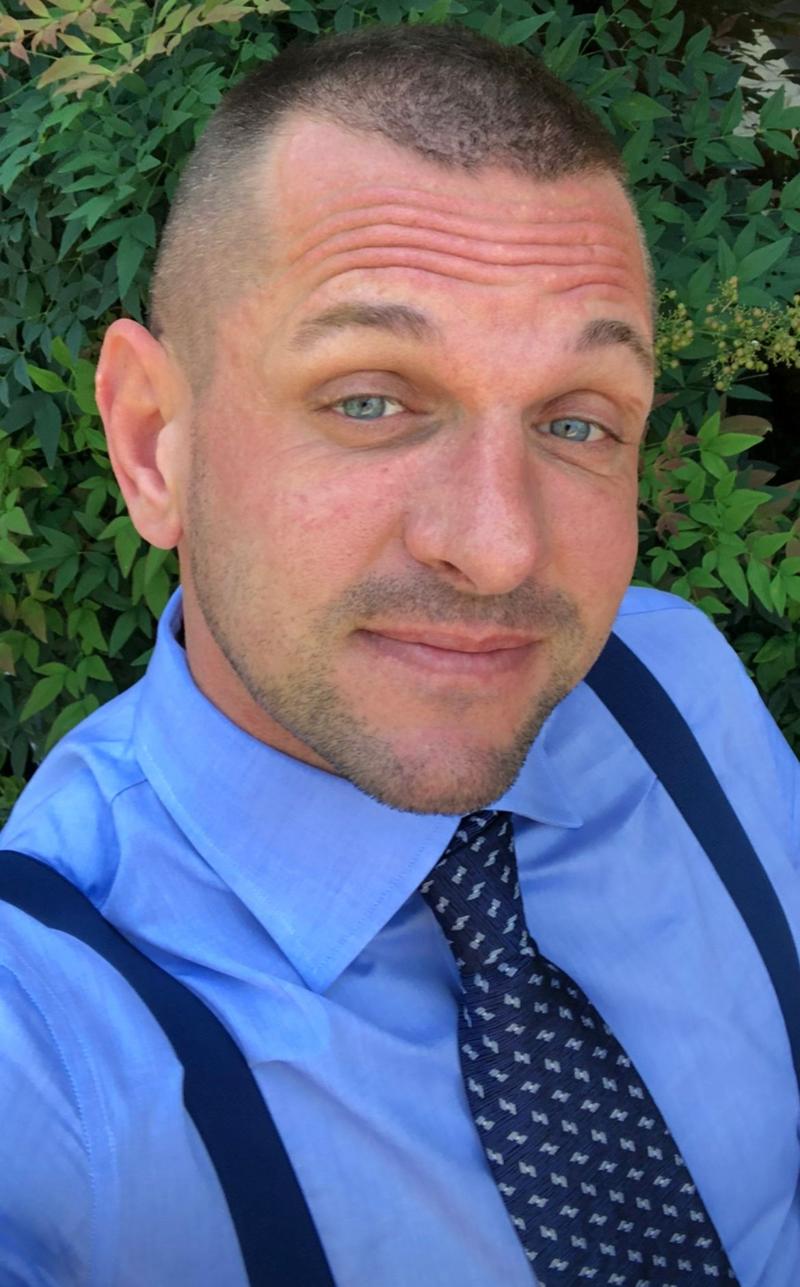 Andrea Pasini
There are many ingredients in the recipe to create a virtuous company especially in this specific historical period. Because today being a company is a great undertaking. Sorry for the pun, but that's it. At the base of everything there is passion and then it is important to believe and love the work you do. It is essential to work with your head down trying to always improve and innovate. The market does not wait for anyone and does not reach out to you to reach it, any business does not wait for you, you have to conquer it with ideas, quality and innovation. It is also very important to never forget the roots from which we come and try to enhance them by making them current. I am very attached to the traditions from which my family comes and these are the essence of the past but above all of the present and the future of our Salumi Pasini brand. And last but not least for achieving great results, are the values ​​that contribute to success in any field and above all in the company. Humility, honesty and passion. All ingredients that allow you to grow in a healthy and robust way. Especially today, in this society where unfortunately these values ​​are being lost more and more often, leaving more and more room for arrogance, dishonesty and indifference.
Do you believe that quality and true Made in Italy are the ingredients of your company's success?
I do not believe it, I am convinced of it. Our food products are the best in the world. We must not envy anyone anything. Our workers, raw materials, our traditions, the care and love that entrepreneurs and our collaborators put into the work they do every day are envied in the world. We as a company have always used for our productions only and exclusively 100% Italian raw materials. We have always believed in it and will continue to believe that Italian raw materials are the most controlled and qualitatively the best on the market. It is not enough to put a flag of Italy on products to make consumers believe that that product is Italian, and then to discover instead that the meat comes from other EU countries. We respect consumers and we never liked these games because they are a sign of disrespect towards them. Our company certifies on each of our products that the raw materials come from pigs born, raised and processed in Italy.
Your company was the first and perhaps the only one to have created a 100% Lombard supply chain. It's correct?
Yup! Our bond with the territory, where we were born, represents for us the foundations of our daily life. Given the great respect we have for our history and our roots, we wanted to enhance and tell these values ​​through products. And here we have decided to give even more value to the excellence of our territory, and in particular of our region. We started looking for breeders who would give birth and raise their pigs in Lombardy and from there we then created a 100% Lombard supply chain. Thus, from this first step, our supply chain was born, which unites local companies that raise and process pigs born and raised in Lombardy. Then we studied a range of products including our cooked ham (slowly steamed) that we called Il Lombardia, the country salami, the spiced lard still massaged by hand and the pork bresaola, also massaged by hand. And finally we have studied a captivating Pakagin emphasizing the design of the Lombardy region. This supply chain gave us great satisfaction on the market right from the start. The consumer is increasingly looking for local products, km 0 and regionality. Too often there are Lombardy-branded products on the market that instead contain foreign raw materials. So the advice I give to everyone is to carefully read the labels where the origin of the raw materials must be specified.
Is large-scale distribution starting to support small and medium-sized Italian companies, to offer more and more Italian products?
Many large-scale retail companies have always believed in this value, offering their customers the best Italian excellence, thus supporting SMEs that make quality products. Others are getting there and this is good for both end consumers and the economy of our country. The real challenge of the next few years will be to meet the needs of consumers who, due to this devastating economic crisis, find themselves having fewer and fewer resources to spend on shopping. This problem could lead some large-scale distribution chains to purchase products of foreign production at a much lower price, but also at a much lower quality. The real challenge will be to find an agreement that suits both large-scale distribution companies and Italian producers in order to guarantee the best quality at a low price to the final consumer.
Do you think the new Draghi government can move in the right direction?
I have a deep esteem for the Prime Minister Mario Draghi, a prepared man who looks to the good of the country and not to appear. However, I am aware that this is the last chance for our country. Time passes and we are among the last in the number of vaccines. We must hurry if we want to be competitive with the rest of the world we must vaccinate everyone and immediately. Who first vaccinates first starts again.
Why Italy is reduced to always being the rear. Is it all the fault of politics?
Politics plays a big role in this regard. Unfortunately, Italian politics is totally unglued from reality. Most politicians are unaware of the problems that Italians experience every day. How do you solve citizens' problems if you don't know them or don't live them? How do you make serious proposals on the subject of work when you have never worked a day in your life? The only thing that a certain political party has been able to do is to leave a country disillusioned and angry. Promises on promises that have never found concreteness in reality. However, I am convinced that another of the great problems of this country is Italian "self-harm". And here I also speak to the media. All states have their problems, but what they present to the world are, in most cases, their victories. We, on the other hand, love to show the worst, hiding our excellence to underline our criticalities, making ourselves laughed and pitied by others. We are masters at emphasizing what is wrong. It is enough to self-demolish our reputation and our abilities. Enough of this self-defeating spirit that has been devastating our reputation abroad for years and years. Do we really think that the same negative things happen in other European states that happen in our country? They just don't advertise them.
Are runaway brains, whose number has tripled in the last 10 years, a symptom of this behavior?
Of course yes. Or at least this criticality also contributes to this exodus. The multinationals of the world hire our talents and reward their skill, why don't we do it too since they are Italians? Why don't we give our young people the chance to have a career in their country? I think that for any Italian there is nothing more beautiful than feeling an active part of the present and above all of the future of one's country. I have a proposal for the government: we offer the most deserving students top positions in public administrations. We give them incentives and reward real credit. Stop sponsoring friends of incompetent friends and we reward talented young people. Those who are good and willing must be rewarded primarily by their state.
If you could text our kids, what would you say?
I would like to tell our young people to learn to love their country, to be proud to feel Italian. Ours is a wonderful country, full of beauty and skills. We must not wait for others to build the future we want, but we must be the first to get involved and look forward with strength and courage. We must have the courage and the audacity to try to dare and not be depressed by the continuous negative news that the media and newspapers pass us every day. We cannot, even if it is true that we live in a country where taxes have reached oppressive levels and bureaucracy is oppressing us, stop believing that something can change for the better. Wanting is power. Don't waste your time on a smartphone screen or lounging around all day, but learn from your parents and grandparents, use our traditions as a foundation to build the Italy of tomorrow. Have the constancy and tenacity to believe in your dreams. Don't be stopped by anything or anyone. Be enterprising women and men, dreamers, honest, humble and have respect towards others and towards institutions, and you will see that you will achieve what you dream of.