The violence against the medical teams continues to rage: A veteran doctor who works at a medical center in Kiryat Malachi was violently attacked yesterday (Friday) by a patient – who finally turned himself in to the police. In the footage from the security camera at the scene, the suspect is seen attacking the doctor, who worked for many years at Kaplan Hospital and is now employed as a pensioner at one of the health funds.
The doctor struggled vigorously, trying to strangle him and beat him. He pushed him away with force and managed to bring him closer to the door – until he took him out of the medical center and closed the door in his face. As a result of the attack, the doctor injured his hands and needed medical treatment.
The suspect in the act is a 22-year-old resident of Kiryat Malachi. He turned himself in to the police station, and later it turned out that he is also a suspect in the robbery of a Pis stand he committed last Thursday.
"The man came to murder, I know him, he was my patient," said the doctor Dr. Badir in a conversation with N12. "He waited outside for a long time and then suddenly he came out of nowhere and told me, 'I've been waiting here for an hour.' He started attacking and I defended. They stitched up my fingers and I need treatment, I feel really bad. He came with the aim of murder."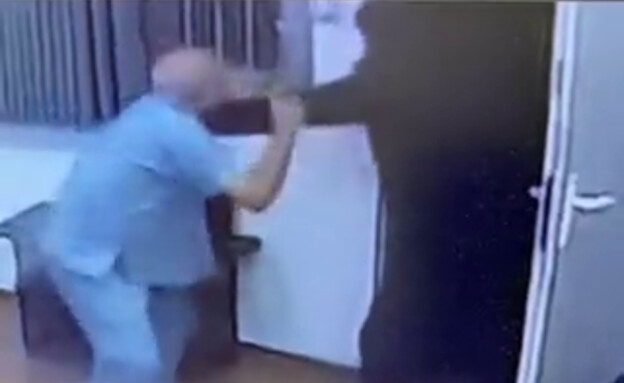 The doctor's lawyer: "I don't know if he will return to work at the center"
Attorney Aref Frij, who represents the doctor, told N12: "This is a doctor on call who is known in Kiryat Malachi and has been working at the hotline for about 12 years, his case is not being treated properly. I don't know if the doctor will return to work at the hotline, I fully hope that the police will complete the investigation and justice with this serious case."
"The municipality of Kiryat Malachi strongly condemns violence of any kind and against medical teams in particular," the municipality said in an official statement. "At the end of Shabbat, the mayor, Mr. Eliyahu Zohar, was informed about the attack by the commander of the station, Sen. Mbaruch Avraham, and received details about the incident. Also, the mayor spoke with Dr. Badir, condemned the violence and wished him a speedy recovery."