Nearly ten years separate two archive footage: On Sunday, January 2013, Yair Lapid said he was running for prime minister and "assumed" he would win the next election. On Monday, this week, Bennett greets him on the occasion of his entry into the role "soon, with the help of the name." Soon, then, Yair Lapid's prediction will finally come true: the man who entered politics without a matriculation certificate or significant military service other than writing for the "Camp" newspaper, without administrative or political experience, will enter the bureau's aquarium after a decade and sit on the Israeli prime minister's throne.
"He will be excellent in this position because he is smart and responsible," says media woman Daphne Spiegelman, a colleague and friend of Lapid who is one of the founders of Yesh Atid. "He loves this country and wants it to be good here." On the other hand, Prof. and former MK Aryeh Eldad is adamant: "Yair Lapid can be the prime minister of Israel, but I do not think he is suitable for this position. I do not see where he wants to take the State of Israel except for some general definition: to be better. And that's not enough for me. "
Yaakov Perry – You were the head of the GSS, you worked with prime ministers. Do you think he winks at this material?
"Look, I know the criticism of superficiality, that it is hollow and that the man came without experience," replies the former minister and MK on behalf of Yesh Atid. "Some of these things are factually correct. I can only say that he will be very mature. "
From a relatively early stage his life was exposed to the public like an open book – to be exact, like a bestseller that does not come down from the top of the table. For years he held a popular weekly column in the paper, writing books, screenplays and hymns. He presented TV shows during peak viewing, which solidified his status as a soft-spoken interviewer who was mostly busy making pleasant for the interviewees and viewers.
To read all the articles in N12 magazine, click here
And he, of course, comes from a privileged family: the late father Tommy Lapid, a senior and vocal journalist who later became an influential politician and justice minister, and mother Shulamit Lapid – a respected writer. "He lives in a very political and intellectual home," Spiegelman explains He is married to Lihi, a former writer, photographer and journalist, and the father of three children. And he is also a millionaire whose fortune is estimated at NIS 25 million.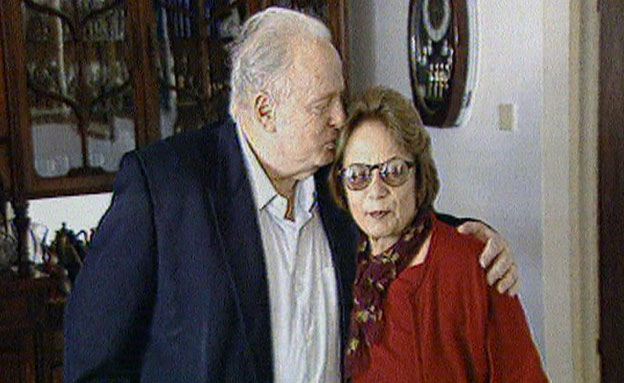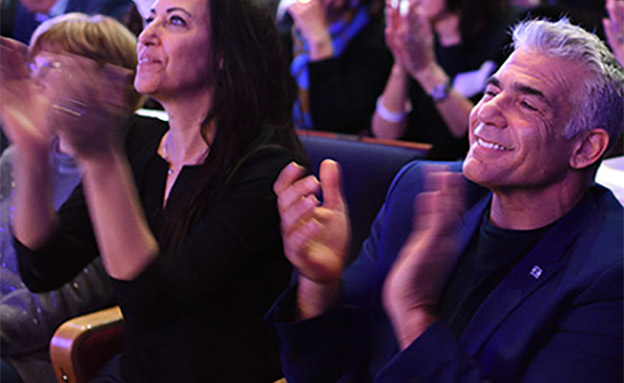 From a tie to a tie – and to the political "base"
If there is one thing that characterizes him alongside the extraordinary diligence, it is the attempt to always position himself in the middle and turn to the broadest common denominator. On the one hand he invested in writing, journalism and interviews, and on the other hand an amateur boxer and a handsome man overall, who was also an expensive and sought-after presenter. For a brief moment in the 90s he even hilted as a film actor.
When looking for the moment of upheaval in which Lapid decided to change direction and began to squint into politics, one can find him in January 2008, when he moved from entertainment to current affairs and began presenting Studio Friday: "I will light Lapid and I have a tie." Despite vigorous denials it was clear that this was just a stop on the way. The wine that Eyal Berkowitz brought to the studio, when he claimed that Lapid "will be prime minister within four years," was not sipped by Lapid – but the campaign was a matter of time. In an unprecedented move he established with his own hands a national political infrastructure from north to south.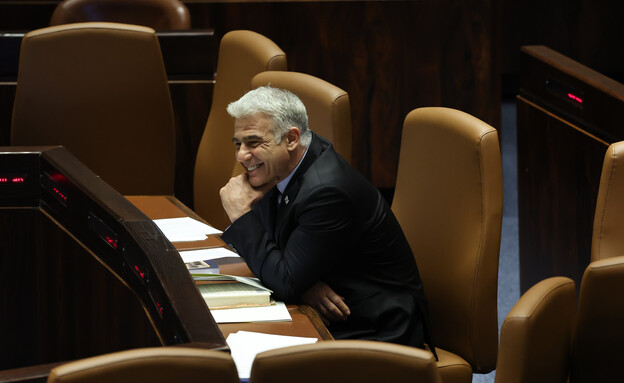 By the time he left the news company, he already had a pool of thousands of activists and supporters just waiting for command day. "This is a significant force, this is a base," declares strategic adviser Moshe Klughaft, a former adviser to Prime Ministers Bennett and Netanyahu. "This is not a party that you see flying up and down, and not going through a blocking percentage and going through – it's very stable. Those who have theirs, and that's absolutely the meaning of infrastructure." "It's really surprising how many people in this country want to be in the middle," stings Eldad. "He recognized the need for people not to be on the edge of the herd lest they be preyed upon, and to this crowded band he knew how to direct and establish an ideological foundation that endured."
The 2013 elections, the first in which he ran, were an unexpected show of strength: 19 seats. "We won," he declared at the time. "The achievement in 2013 was a shocking surprise," Klugeft says. "It was the first time that the older politicians – no matter if it was Tzipi Livni or Shelly Yachimovich – were pushed into a corner in those elections."
And Perry, who was there next to him, recalled: "On election day, calls began to arrive 'Do you know who is in 11th place? Do you know who is in 13th place?' "I did not know. I'm not sure Yair himself imagined that he would have to nominate 17 or 18 candidates." "It was certainly surprising," Eldad recalls, "because I thought people easily recognize a hollow leader, and it turns out not."
Without "Zoebiz" – and with a surprising brotherhood
Lapid was carried by the spirit of social protest that instead of bringing supporters to the socialist Shelly Yachimovich, who was then head of the Labor Party, they flocked to the capitalist candidate who asked "Where is the money?" And made his party the second largest in the Knesset. "I heard the talk of a blocking bloc, I want to get this thing off the table," he declared at the time. "We will not make a blocking bloc with the 'Zoabiz' amnesty. This is not something that is going to happen."
When Netanyahu raised difficulties in the attempts to form a government, the brotherhood between Lapid and Naftali Bennett was also born, then the young and energetic head of the "Jewish House" – who also managed to beat the pollsters and bring in 12 seats. The two cooperated then for the first time when they announced that they would enter Netanyahu's coalition as only one bloc.
"I was not a fan of Naftali Bennett, certainly not of his own way," recalls Yaakov Perry. "This alliance is definitely a surprising alliance." And Eldad makes a point: "An alliance of stakeholders who are not far apart in ideology, because they really are not driven by ideology but driven by an impulse for power, should not surprise anyone." Klugeft recalled: "Bennett explained to me the story of the alliance between them. He said, 'It's like' we have a goat 'that the children play, and we have to get to the end without our hands falling apart.' and so it was".
"He went and chose the hard way – and that's to his credit"
The Brotherhood has proven that Lapid knows how to play the political game, an ability that has only become more sophisticated over the years. Already at his first stop as a politician Lapid sat down on a ministerial chair in the Ministry of Finance. Apparently, a step is required on the part of those who promised during the campaign to take care of the middle class, and on the other hand as he once said on television to Netanyahu: "I do not understand anything in economics so you have to give me a short answer.
But Torch, we have already said, is a diligent man who tried to reduce gaps. He surrounded himself with excellent professionals but he did not always listen to them, and his tenure in finance was short and controversial. He did reduce the deficit he inherited from his predecessors – among other things by raising taxes contrary to his election promises – and on the other hand his insistence on a zero VAT plan for homebuyers, despite reservations by senior economists, did not really affect real estate prices in the long run. The long one. "Yair made the mistake of going to be finance minister," Perry analyzes. "The fact that he went and chose the hard way is to his credit. But he was not a finance minister to be remembered for his achievements that were not."
After Netanyahu fired him and Tzipi Livni from the government and led him to the elections, Yesh Atid weakened to 11 seats. Lapid preferred to sit in the opposition, and this period will probably be remembered mainly due to the fine he snatched for too many absences from the Mishkan. In the run-up to the 2019 elections, Lapid was the architect of the union of the Yesh Atid parties with Bnei Gantz's 'Resilience to Israel' and Boogie Ya'alon's Talm, which was later joined by Gabi Ashkenazi. Ganz, who was once nicknamed "Proud Lapid," forgave his honor and gave the former chief of staff the lead.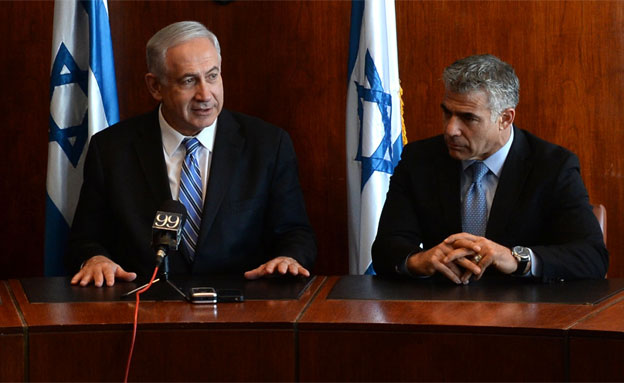 "Sometimes a waiver can be a strength"
"He understands that sometimes his waiver can actually be a strength," Perry explains. "I think it also helped the intensification of having a future." Eldad says: "This attempt, which ultimately failed, had to teach him one lesson he did not learn, and that surprised me – he is now courting Izenkot again, bringing in some more Messiah in his former uniform."
A year and two elections later, the members split when Ganz came to sit under Netanyahu, and Lapid and Ya'alon preferred to stay out. About a year ago, it was Lapid who received the mandate from the president to form a government. Again, during a move that demanded a not-so-simple waiver from him, he decided to allow Naftali Bennett to take over the role of prime minister in rotation first – even though he knew that the chances of such a rotation would indeed be small. "At the end of every person's puberty and easy and politician's puberty material, is a rejection of gratifications," Klugeft argues. "I think that Yair Lapid passed this test of rejecting gratification with great success."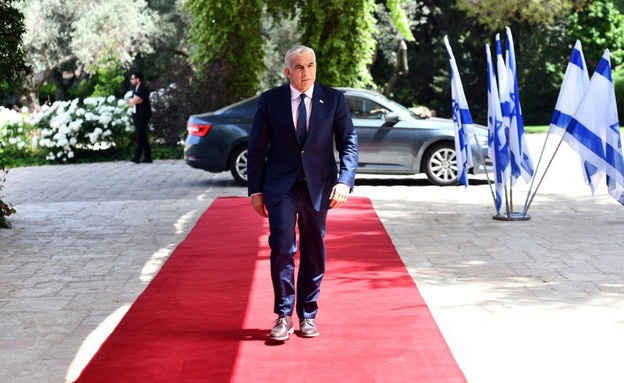 From his tenure as Deputy Prime Minister and Minister of Foreign Affairs, he will be credited mainly with the spirit of life that he instilled in the Ministry of Foreign Affairs and the strengthening of Israel's international ties. But on the other hand, he will not forget his absence from the Corona Cabinet in the days when the plague raised his head, and a series of controversial appointments – including the attempt to keep the rebellious MK from Meretz Jida Rinawi Zoabi to the Chinese embassy.
A party in his image – and without "rebels"
Lapid will arrive next week as prime minister of the transition, with a solid faction of 17 MKs behind him, and polls that currently predict that the party will strengthen its power, and especially its power. Because there is a future established in the image of Lapid. And it is no coincidence that the names rhyme: the founder and chairman made sure to anchor his priesthood in rigid bylaws, more or less until a new announcement.
Former MK Adi Kol, who dared to abstain from voting contrary to his opinion, was initially suspended and later retired from political life. Ofer Shelach was a personal and close friend of Lapid, one of the party's founders and the drafters of the platform. But when he called for primaries to head the party contrary to the chairman's opinion, he encountered a cold shoulder and left in jarring tones.
Former Knesset member and minister, Yaakov Perry, has been part of the Yesh Atid leadership since its inception in the Knesset. Six years later he submitted his resignation following a 'fact' investigation in which it emerged that for years he lied when he said he had served in the IDF. The issue did not reach the criminal level, but Perry became a political weight. To take responsibility, and I have to remove myself from the political stage, "Perry explains.
Torch did not tell you?
"Lapid told me I would wait, but the decision fell on me and I set out."
Looking from the outside, Klugeft explains: "He knew how to build a very kind and inviting party on the outside, and on the inside very 'maintained'. Whoever is not in line, understands the hint and finds himself outside. By the way, this is how politics should be conducted."
The promises left on paper
Lapid is a success story: this is evidenced by the fast and unprecedented trajectory he took when he reinvented himself as a politician who turned out to be sound, and at times sophisticated. His party members have signed a number of important social laws, such as assisting Holocaust survivors and the Welfare Law for People with Disabilities. His greatest achievement to date is probably the very formation of a "just not Bibi" government, which has also earned the nickname "the impossible".
And with the vote to dissolve the Knesset this week, one can conclude: Many of his key promises since entering politics have remained on paper. He failed, and to this week has not tried, to pass a law that would prevent a criminal defendant from being appointed prime minister. The man who wanted to limit the number of ministers to 18 is the one who signed one of the largest governments in the history of Israel and Norway. And the children of the middle class are already re-erecting the tents on the city boulevards.
"Politicians, unfortunately, have been educated so that they know that the public does not take them into account for breach of obligations," Eldad details. "Yair Lapid is no different in this matter from others." And Klugeft says: "There is no person who comes to this position and you will not say that he lied to his public somewhere. Netanyahu was said that in a million stations, Arik Sharon was probably said that when he said 'Gaza law as Tel Aviv law' and then evacuated Gush Katif, on "Rabin said that, and they also said it about Begin in Sinai. I mean, part of the conditions for admission to the prime minister is probably also the ability to break his word, and Yair Lapid entered the club."
In the past year, Lapid has become the undisputed leader of the center-left. But what will determine whether he stays in the prime minister's office even after the election is the question of whether he will succeed in breaking into other audiences as well, while Netanyahu will do everything to blacken him.
"I would like to hope and believe that people in the end want a person to lead this country, who has terribly important qualities like responsibility, morality, integrity, loyalty," adds Daphne Spiegelman. "So I hope people clean up all the background noise, and make the right choices." Aryeh Eldad, on the other hand, says: "I think we will see Yair Lapid as prime minister for about six months, and I hope that Israel will not have to pass very difficult tests during this period, because otherwise my sleeping hours will be reduced at night."
And Klughaft has advice: "I think Yair Lapid should focus his campaign mainly on the so-called 'Rose Garden campaign' – 'I'm a prime minister, I'm busy in meetings, I'm busy in cabinet meetings. I'm busy managing, I'm busy with state affairs.' "A feeling that there was already enough chaos – we changed three prime ministers a year and maybe it's not so bad not to replace a fourth. And if he succeeds then maybe he can still surprise. And if not surprise, at least Netanyahu will not surprise."
Israel goes to the polls – Extensive coverage on the N12: