"Ian" has strengthened and is now defined as a hurricane again – it is expected to reach South Carolina in the next few hours • In Florida, more than 2.5 million people are without electricity and many cities are flooded • At least 17 people have been killed so far as a result of the storm, and there is a fear that the number of dead will rise significantly
N12










| Published 09/30/22 01:49 | Updated 09/30/22 04:07

Hurricane Ian continues to wreak havoc across the US tonight (Friday) – more than 2.5 million people are without power in Florida, hundreds of people have been rescued by the authorities and many more are still trapped and disconnected. President Biden sent federal aid to Florida and provided a somber message regarding the lesson The victims: "The situation is still unclear, but we are receiving initial reports that raise fears of a significant number of dead. It may be the deadliest hurricane in Florida's history." So far, at least 17 people have been killed by the storm, and the death toll is expected to continue to rise.
#Ian becomes a hurricane again. Taking aim at the Carolinas and Georgia with life-threatening flooding, storm surge and strong winds.

For the latest visit https://t.co/meemB5d6ch pic.twitter.com/yvW9r1uLVu

— National Weather Service (@NWS) September 29, 2022
The storm is one of the strongest storms to hit the United States. It regained strength and rose to Category 1 hurricane status with a view to hitting South Carolina and Georgia in the coming hours. The dangerous flooding is expected to continue and many provinces have declared a state of emergency. In Lee County, Florida, more than 1,000 patients were evacuated from the local hospital due to a lack of water supply.
The climate crisis caused 10% more precipitation in Hurricane Ian, according to a new analysis by scientists from Stony Brook University and the Lawrence Berkeley National Laboratory. "The climate crisis didn't cause the storm, but it made it wetter," said a senior scientist from Berkeley.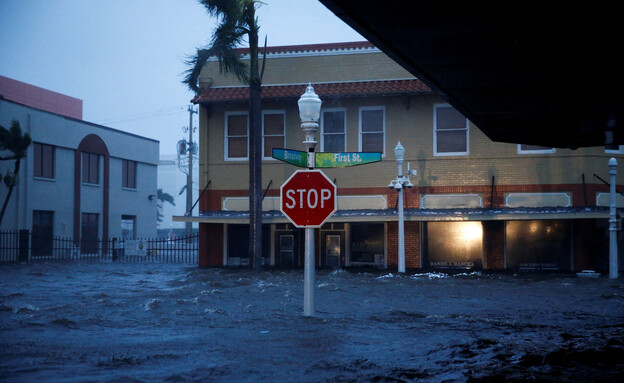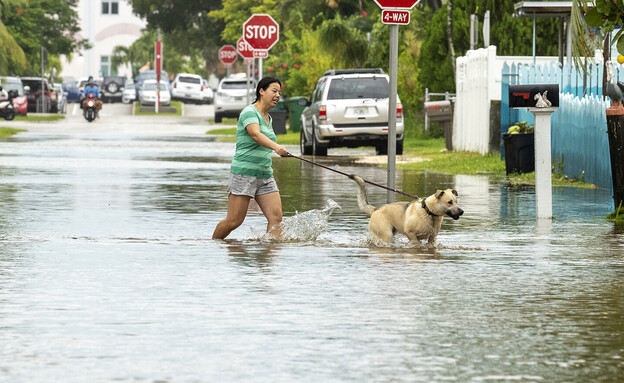 "There are a lot of fallen trees, a lot of flooding everywhere, we are trying to catch my daughter," the local resident told Reuters news agency, after spending the night in a local school compound. US President Joe Biden declared that it was a disaster and thus granted the affected countries federal aid to rebuild the wreckage. There have been no official reports of deaths or serious injuries as a result of the hurricane, but the US Border Patrol reported about 20 Cubans missing after their boat sank yesterday off Florida beaches.
"The death toll from the hurricane could be in the hundreds," Lee County Sheriff Carmine Marsano said. According to him, the police station received thousands of emergency calls from people who needed rescue. According to the reports – some of the roads are impassable and the bridges were damaged. "It crushed us," the sheriff said. "We still can't reach many of the people who need us."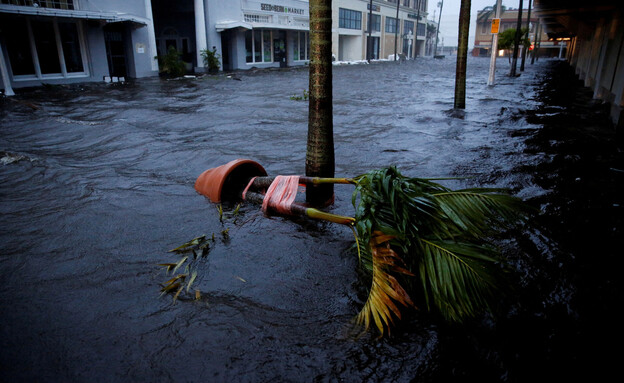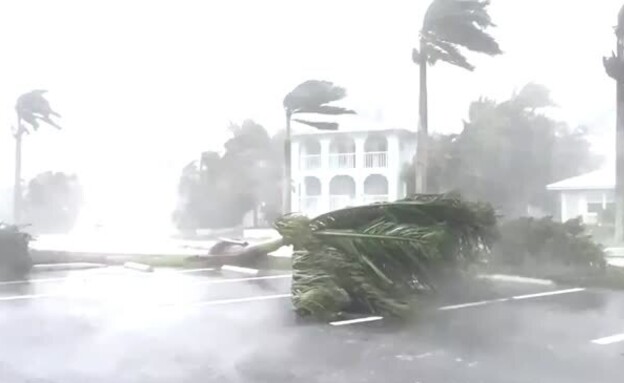 Hurricane "Ian" reached the coast of Florida yesterday and caused a lot of damage. Last night it weakened to a tropical storm but today it returned and strengthened to hurricane level. Apart from the victims, the damages as a result of the hurricane are estimated at least in the hundreds of millions of dollars.