Even today, more than 15 years after the murder of the late girl Tair Rada, Adir Habani claims that he remembers and confesses in detail the confession. "You remember that dream I had, so there's going to be a big mess here or there's going to be a big mess in town soon," he says in an exclusive interview.
The return sentence to Zadorov – coverage N12
"We sat down on the bed and she pulled out the same bag from under the bed," he describes. "Beyond the knife she took out for me to physically show her, a beige lattice and pattern that belonged to me, a very, very blood-stained white cloth ribbon after which she told me she used it to flatten her chest. "After that, she told me that she used a hat, a wig and, in fact, a strap to flatten her chest to enter the school when she looked like a boy."
what did she tell you? I killed a girl?
"She describes to me … Again, she dressed up as a boy, entered the school grounds from the main gate, entered the girls' bathroom and waited there to hear footsteps. To the cell. Then she basically tells me about slitting. She does say, but that there was far too much blood than she had planned. "
This confession, ostensibly, in the murder of Rada did not shake Adir. He claims to have known the inner world of whoever was his partner for nine and a half years. "Look, it's important to understand that Olga, since I knew her, has been a dark type. This is mostly reflected in her art, in her paintings, in the poetry she writes, in her fantasies. This happy place she runs to in her head when she feels something is to imagine herself swimming in the pool Of blood. "
He did not tell anyone about it. Roman Zadorov, meanwhile, was arrested, tried, convicted and sentenced to life in prison. Two and a half years later, even before Zadorov's appeal was heard and six and a half years after the alleged confession, Habani arrived at the police station.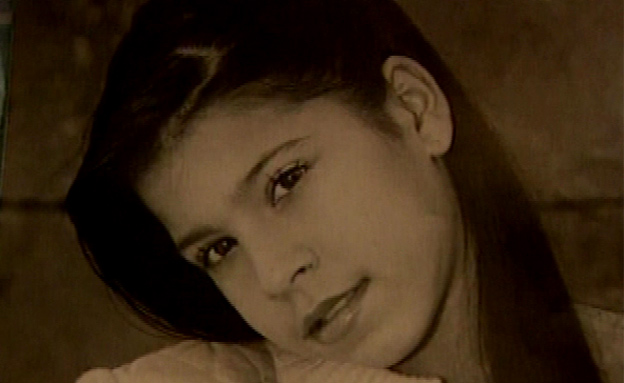 Staying a few years after this confession in a relationship with her, knowing that your partner with whom you sleep at night is someone who slit a girl's throat in the bathroom and took pleasure in it.
"Today I know how to call it shock. I just entered the market. Trauma."
A market of six and a half years?
"No, a massive market of a few months from which I have come to some disillusionment that is already good, a few months have passed and I have nothing to do with it other than make her not do such a thing again."
But still you stay with her for six and a half years. With this monster you describe.
"True, because who else could have stood there and kept her from doing it again? Who else would she even tell that she did such a thing besides me?".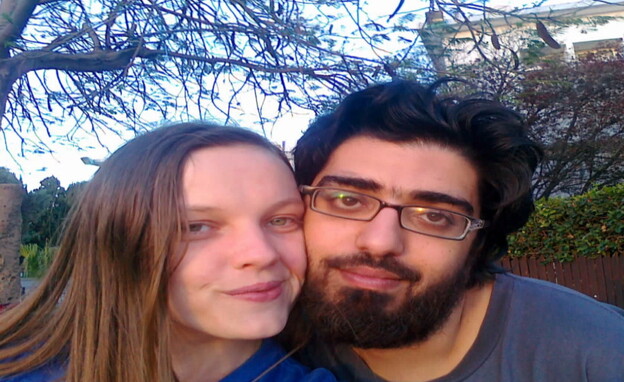 From what you describe you knew an innocent man was sitting in jail and you know who murdered her.
"I do not know what I can do with it."
What at the end of the day brought you to the police?
"That her sister was not willing to listen to me and I will explain. At that time Alona came to visit Israel, about a month after the breakup, and I actually tried to communicate with her, to transfer to her this burden, this burden of holding Olga in some frame that she would not go and do. "These things again. And at some point Alona said to me, 'Well listen, I can not see my sister hurting anyone. She's the sweetest and most person I know.' .
Following his testimony, Kravchenko was arrested on suspicion of murder. During her interrogation, she said that she was a victim of a violent partner. A sex offender who used to rape her, beat her and spread nude pictures of her. An obsessive spouse refuses to accept her decision to break up with him.
You confirm that there was violence between you and that there was sexual violence between you.
"True, Olga also confirms that there was violence between us. Now it's convenient to come and say other things because now it's a defense."
But she claims you raped her on several occasions.
"And I say a very, very simple thing. Yes, true. In early 2007 there was a case when we lived in Katzrin where this sexual game of ours was misinterpreted by me and hers really was not. True, it's rape."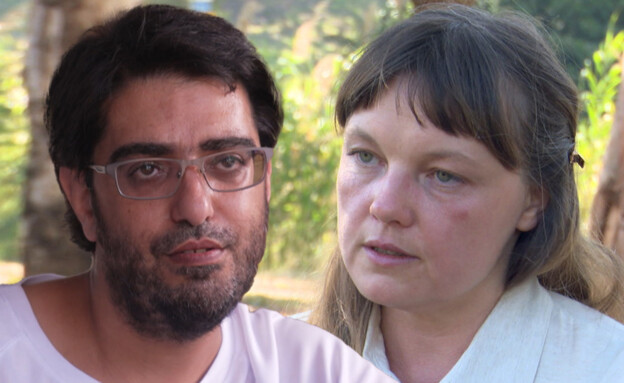 Following Kravchenko's complaint, Habani was arrested, suspected of raping and giving a false confession. "Adir Habani, as a law-abiding citizen, turned to the Israel Police on his own initiative to share the information with them," said Adv. Yaron Forer, Habani's lawyer. Concentrate around convincing him to back down from his version and convincing him that he is lying. To my amazement, he was even arrested. "
All the while, a restraining order issued at the request of the police to publish the names of the couple nicknamed AK and A.H. The next junction in this shaky story is the "Shadow of Truth" series, where Habani explained his story in detail.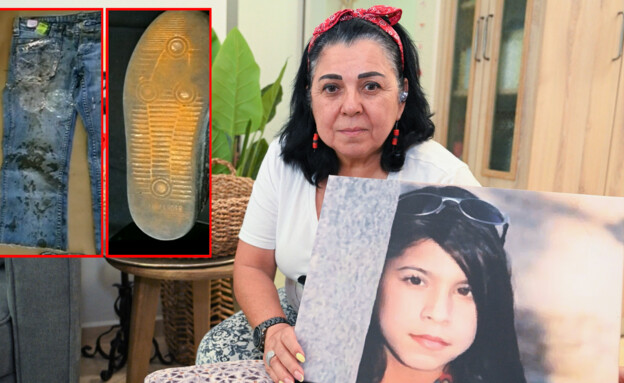 I want to go back with you to this moment when you turned MAH from "Shadow of Truth" into a mighty Habani. What has it done to your life?
"Somewhere blessed and somewhere very oppressive. The blessed side is that I can finally be exposed. It felt awfully liberating for me to suddenly be – very pleasant, I am ah. On the other hand, it is very, very disturbing because I have been caught or have already been demonized over the years. "
Look, you're telling yourself very uneasy things.
"Right".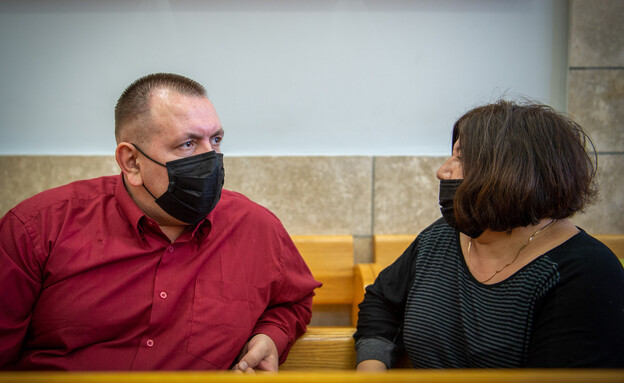 Meanwhile, the Supreme Court has rejected the appeal of Zadorov, who has applied for a retrial. The prosecution announced that Habani's version was false, that Kravchenko was not connected to the murder of Rada, and that Habani acted out of an obsessive lust for revenge and sought to indict the spouse who abandoned him. "Look, these are allegations that came up as early as 2012," he replies.
But you were obsessed with her.
"I was obsessed with saving, with …".
Keep it with you.
"No. Towards keeping her, or keeping the world from her, to be exact. Towards keeping such a thing from happening again. It's true I would call her dozens of times a day and it's true I would try to make sure at any given moment where she is. But that's only after the murder. In the years leading up to the murder, this has never happened. "
It's property.
"It is not".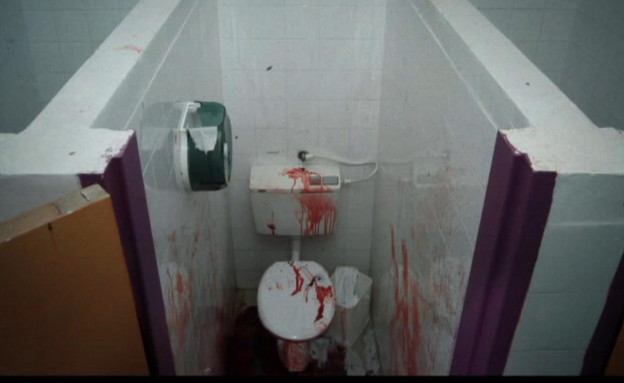 That might explain why you did not accept that she asked to be separated from you, could not?
"Then what, I sent her a hundred and something messages because that's the number by the way, not 700."
Then you wanted revenge.
"Why like that? If I already wanted to associate her with me, why not as you say, and if we already really have such a violent relationship, why not kidnap her somewhere? Look at the value of everything that has been happening lately."
But awesome, look, you're a very intelligent guy and you're honestly talking about your coping with a mental illness, with a very difficult mental state. Against this background, did you not think it appropriate that this "guarding" against this heinous murderer would be done by the Israel Police and the State of Israel? Will people make you healthier than you?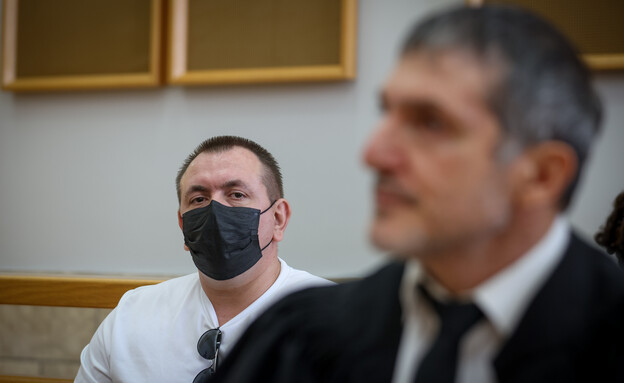 "I did not see the possibility that she would actually come and confess to someone at the same level of sincerity she confessed to me. I agree that this is poor vision, but at that moment in time I could not see anything else."
Meanwhile, Supreme Court Justice Hanan Meltzer ordered a retrial. Habani testified on behalf of Zadorov's defense behind closed doors. "Unequivocally I can see and accept even this statement because, for the state, for the prosecution in this case, it is very difficult to get off this tree of Roman Zadorov is to blame. In the context of why this is happening, I do not know for sure but I think maybe pride? We have already done this and we were so determined and we will not go back on our own because it will hurt …? ".
During the retrial, tests of the hairs found in the arena began at the request of Zadorov's defense attorney, Yarom Halevi. It was then determined that two hairs out of 18 tested were statistically consistent with Habani's family lineage. The test ruled out the possibility that these hypotheses belonged to Kravchenko, Zadorov or Tair Rada.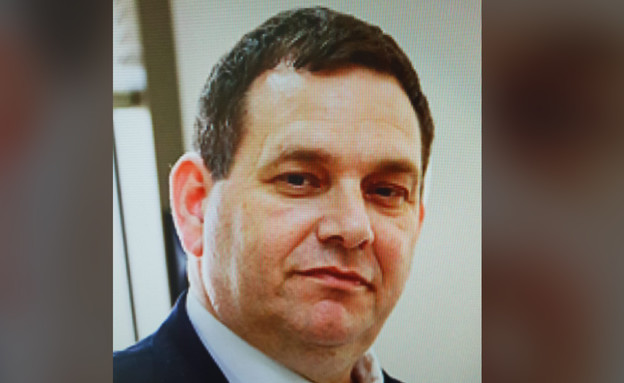 What does your hair do to the body of the late Tair Rada?
"Look, like I testified back in 2012, that is, the first time I actually came to the police to testify – Olga used clothes belonging to me at the time of the murder in addition to a bag that belonged to my sister. My only guess is that it just came from there."
"Today it became clear that the version given by Adir Habani in previous years, even before he even knew about the forensic findings, according to which Ola took clothes from him and participated in the murder – all this is true," Adv. Forer claimed.
_OBJ
The State Attorney's Office tried to dwarf the results of the test and emphasized that this is a statistical test according to which the hypothesis can fit at least another 17,000 Israelis. "What are the exact statistics?" Habani wonders. "What is the prevalence level? I could not understand from any of the people I spoke to."
We thought of meeting Adir Habani today, happy and passionately claiming that it has been proven that he did not slander, but he says that his sleep wandered last night out of immense fear. "You asked me first if you woke me up – then no. I was still awake from early in the morning out of Shimar anxieties or someone was going to knock on my door at six in the morning. There is a reasonable chance, I see, that the prosecution is trying to charge me with murder. "
Do you really think of such a script?
"I see a chance for that because I see how much they embrace Olga. Throughout the period of the retrial they are simply on her because she is their defense witness. But they are dwarfed by the anxiety that they will not believe me, that all this was in vain. "
Adir Habani's attorney, Adv. Yaron Forer, stated on his behalf: "Adir Habani as a law-abiding citizen on his own initiative turned to the Israel Police to share information and to my surprise and astonishment, instead of the Israeli police wanting to check the content of his testimony, check if his words are true, instead of doing so, all efforts focused "A liar, to my astonishment he was even arrested. Today it became clear that what Adir gave Habani in previous years, even before he even knew about the forensic findings. It turns out that his version, according to which Ola took clothes from him and participated in the murder – all turns out to be true."
Kravchenko's attorney, Adv. Amir Titonovich, stated on her behalf: "It was shocking to watch a guy who allows himself to publish again, in prime time, such delusional false things, which have already been found to be false, about Ola Kravchenko. State Attorney and Supreme Court Justice Hanan Meltzer has already expressed his opinion on his false version and it is a pity "From his morbid doctrine a man who confesses on television, accept a people and a world, that he raped his partner, unworthy of trust, nor of pity or compassion."