<!– –>
Napoleon and May 5, the locks of hair will be exhibited at the State Archives of Milan until May 17, 2022
If the pronunciation of the Consulta on the maternal name the children had been there centuries ago to understand that those were the hair of Napoleon Bonaparte it probably would have been a lot easier. Scientists were able to find the match between the genetic profile of the French emperor and that hair formation thanks to the family's female lineage Bonaparte.
The teacher Elena Pilli, forensic anthropologist and lecturer at the University of Florence, she sought scientific answers by reconstructing the lineage through the genome and the chromosome line starting from Napoleon's younger sister, Carolina Bonaparte. Through six generations it has arrived in Rome where the descendants, five women, now live.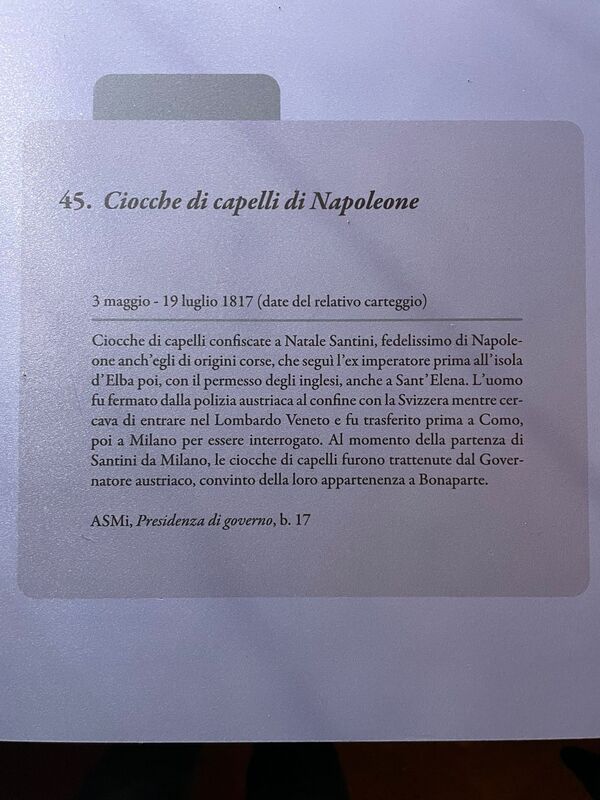 "With colleagues David Caramelli e Donatella Lippiboth professors at the University of Florence, the analyzes were carried out on three locks found in theState Archives of Milan – tells to Business Italians the teacher Elena Pilli – and it was necessary to compare them with certain samples who were on the maternal lineage of Napoleon Bonaparte ".
The locks had been saved from Christmas Santini companion of the French Emperor and one of his loyalists. Through the peregrination of his correspondence it has been reached Milano where the hair was found from Carmela Santoro, deputy director of the State Archives and curator of the exhibition. Some notes from the 1800s attributed the piliferous formation to the great General.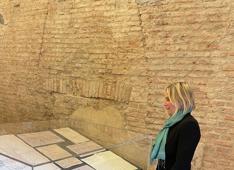 But science has sought all the necessary evidence to establish the attribution with certainty. The analyzes go on. The task of the experts now is to try to derive further elements from the genome of Bonaparte such as for example the somatic characteristics and the state of health. The lock of Napoleon Bonaparte is exhibited until May 17 at theState Archives of via Senato in Milan where today (Saturday 7 May) the scientific results in the meeting "Not a horsehair, but three locks of the imperial hair".
WATCH THE FULL BUSINESS INTERVIEW WITH THE ANTHROPOLOGIST ELENA PILLI
Read also:
Milan will continue to speak American: green light for Red Bird's offer
War Russia Ukraine, Michele Santoro attacks the Democratic Party: "Belligerent mentality"
Center-right, vertex jumped. Salvini says no to proportional. Exclusive
"The government's 200 euro bonus penalizes single-income families"
Metaverse, not only Zuckerberg-Draghi. This is the new battleground between China and the USA
Violence and prevention: "Dispatchers" would also be needed in Italy
Usa, the video of the super bomb test: destroyed a ship in an instant. VIDEO
Leonardo, the cyber security contract of the eu-LISA agency is underway
Centanni (Gillette): "We are the bomber of a growing market"
LUMSA between digitization and sustainability: "Doing business in Italy" is back