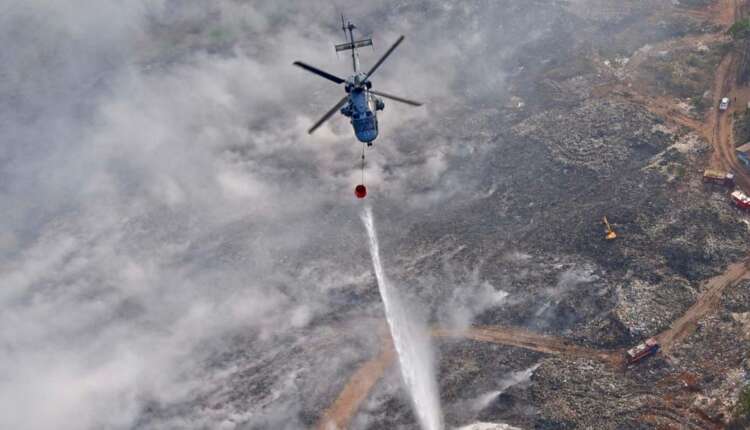 New Delhi, March 18: The National Green Tribunal on Friday imposed a fine of Rs 100 crore on the Kochi Municipal Corporation for the recent fire at the city's Brahmapuram waste treatment plant.
A fire broke out in the 110-acre dumping ground on March 2, which took 11 days to control. Smoke from burning garbage engulfed most parts of Kochi, covering the city with a blanket of toxic haze. Residents of the city complained of watery eyes, headaches and difficulty breathing.
The tribunal said it was "regrettable" that no accountability had been established for the incident. He ordered that action be taken against the responsible officers through criminal law and departmental proceedings. The court directed that the result of the proceedings should be made public within two months.
The National Green Tribunal bench said that the authorities in Kerala have blatantly violated the Solid Waste Management Rules, 2016 and the directions of the Supreme Court in this regard.
"Such behavior of the state authorities is a threat to the rule of law," the order said. We hope that the situation will improve at the highest level in the state and the DGP [ڈائریکٹر جنرل آف پولیس] And the Chief Secretary will uphold the mandate of the Constitution and the Environmental Act."
On March 15, a panel constituted by the Kerala High Court to inspect the Brahmapuram dumping yard found that there were inadequate waste management facilities.