Biconnect launched today (Wednesday) in Israel the new series of vacuum cleaners of the American brand NEATO. The new vacuum cleaner series includes three models – D8, D9 and D10 – with prices starting at NIS 1,990. As mentioned, the smart robots that are launched in Israel at the same time as the global launch, include LaserSmart technology and use the same type of LiDAR technology that is found in many autonomous cars to support SLAM (Simultaneous Location And Mapping) navigation.
Unlike other camera-based robots, Nito's technology enables scanning of the environment using lasers, and cleaning in low light to dark conditions, including at night and under furniture, all without compromising user privacy and security. Neato also offers world-class encryption for storing mapping coordinates on both products and the cloud, and does not share or sell user data.
The robotic vacuum cleaner is designed in the shape of the letter D, which allows the use of brushes that reach corners that round vacuum cleaners do not reach, the possibility of programming GO-NO areas to prevent obstacles and programming areas for cleaning more often, MAX mode for deep cleaning even those that can not be seen and homes with pets and deep and thorough cleaning On fibrous surfaces. It also includes True HEPA filters for capturing 99.7% of allergenic particles up to 0.3 microns, and provides five hours of work for a single charge, 250 square meters, the option to maintain an operating plan for each floor in the house, up to three floors, with defined pumping areas and more.
As mentioned, NEATO cleaners with powerful suction, map the rooms of the house and space using the laser and do not rotate between them. They estimate their location in space, and clean the house systematically. If they need to be charged during the operation, they return to cleaning the dock independently, and immediately afterwards return to continue cleaning until the work is completed.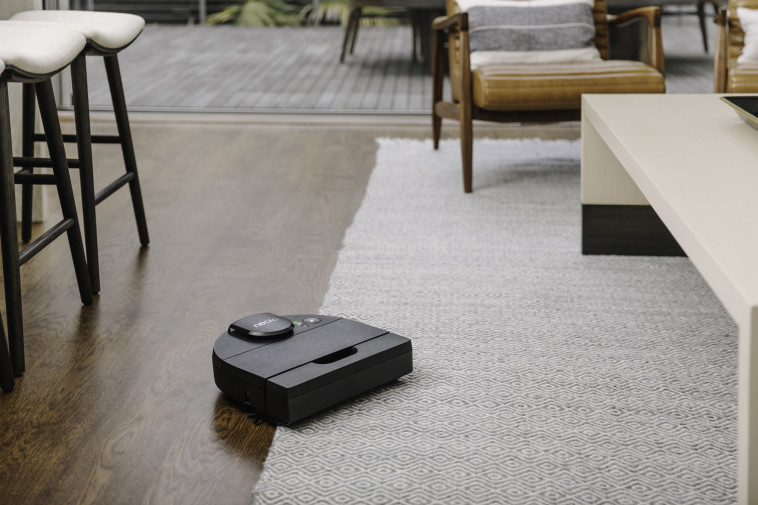 The vacuum cleaners enable four cleaning modes, including pre-scheduling, full house cleaning, multi-area cleaning, and extra-care cleaning, an option for energy-saving mode. ECO, a turbo mode for thorough and in-depth, automatic cleaning that adjusts the type of cleaning according to the type of surface on which the robotic vacuum cleaner and MAX for pets are located in addition, compliance with Alexa voice commands, and Google Assistant.
Also, the MyNeato app and connection to the vacuum cleaner via Bluetooth, allow setting of the desired cleaning areas, alongside those that the robot will not reach. The app also allows viewing the cleaning map (up to three different maps), viewing the cleaning history and defining areas without entry. In addition, NEATO sends software updates automatically, so the vacuum cleaner will always have the latest features as soon as they are available.
NEATO vacuum cleaners are equipped with a 0.7 liter collection tank, a 28 cm wide brush, two additional filters, an additional side brush and cleaning tools for brushes.
Biconnect announced that the purchasers of the vacuum cleaner will enjoy a one-year warranty, with a collection service from the customer's home within 48 hours in the event of a malfunction, and a return of up to four additional days – a total of six days, along with a Hebrew telephone support service.
NEATO itself offers free customer support via phone, chat, email or on social networks 24/7.
Prices:
The D8 vacuum cleaner will cost NIS 1,990
The D9 vacuum cleaner will cost NIS 2,390
The D10 vacuum cleaner will cost NIS 2,790
.