Saturday, April 1, 2023, 12:07 p.m.
Goodmate, an alternative dairy product made from 100% natural whole-grain oats from Australia, launched "Baifern-Pimchanok". Lue Wiset Paiboon" became the brand's first presenter. ready to release the latest ad movie Reinforcing the image of a leader in oat milk products for the health of modern consumers
Mr. Kan Kulpiyavacha, Sales and Marketing Manager for Thailand and International Markets, revealed that "Nowadays, the health trend and popularity of plant-based diets or plant-based diets are gaining widespread attention. Especially the increase of health-conscious consumers who avoid consuming animal products. It found information that Thailand has a cow's milk allergy rate. Or have lactose intolerance at 50-60%, equivalent to 35-42 million people, causing most consumers to turn their attention to plant-based dairy products. Including promoting alternative products with environmentally friendly concepts and production processes, which Goodmate is a premium product that takes care of every production process by experts. Starting from the selection of raw materials, whole grain oats. Imported from Australia, one of the best oats in the world. Goodmate oat milk is an alternative dairy product that uses less energy and resources to grow and produce than other milks.
In addition, Goodmate also prioritizes the health of consumers as the first priority. Therefore choose to use 100% natural raw materials, made from oat grains that have high nutritional value Rich in dietary fiber, protein, vitamins, packed with various minerals and also contains beta-glucan to help strengthen the body's immunity. developed to have a delicious, mellow taste in a unique way It is a plant based drink without added sugar. And does not contain cow's milk or animal products, soy milk, nuts of all kinds, including gluten, making it another alternative product for those who are allergic to cow's milk or other allergens. There are 3 flavors to choose from: The Original Oat milk. Original with no added sugar or sweeteners, Chocolate Deluxe Oat milk has a rich chocolate flavor and Oat-Barista Professional creates a mellow taste. For coffee lovers and baristas It is also one of the only manufacturers in Thailand that guarantees that the product box does not contain allergens or substances that are safe for consumers and can truly meet the needs of consumers of all genders and ages.
In order to reinforce the brand's health image and promote more memorable images This time, the brand's first presenter was launched. "Bai Fern-Pimchanok Luewisetphaiboon, who is a representative of a new generation of consumers with an active, agile lifestyle, meticulous in choosing products and loving to take care of their health. with food and beverages that are beneficial to the body ready to release an advertising movie targeting health lovers The brand hopes that Goodmate oat milk will inspire consumers to take care of themselves and stay healthy. Decided to have Goodmate oat milk as part of my body drink. when thinking of good health Good and useful nutritional supplements must think of Goodmate."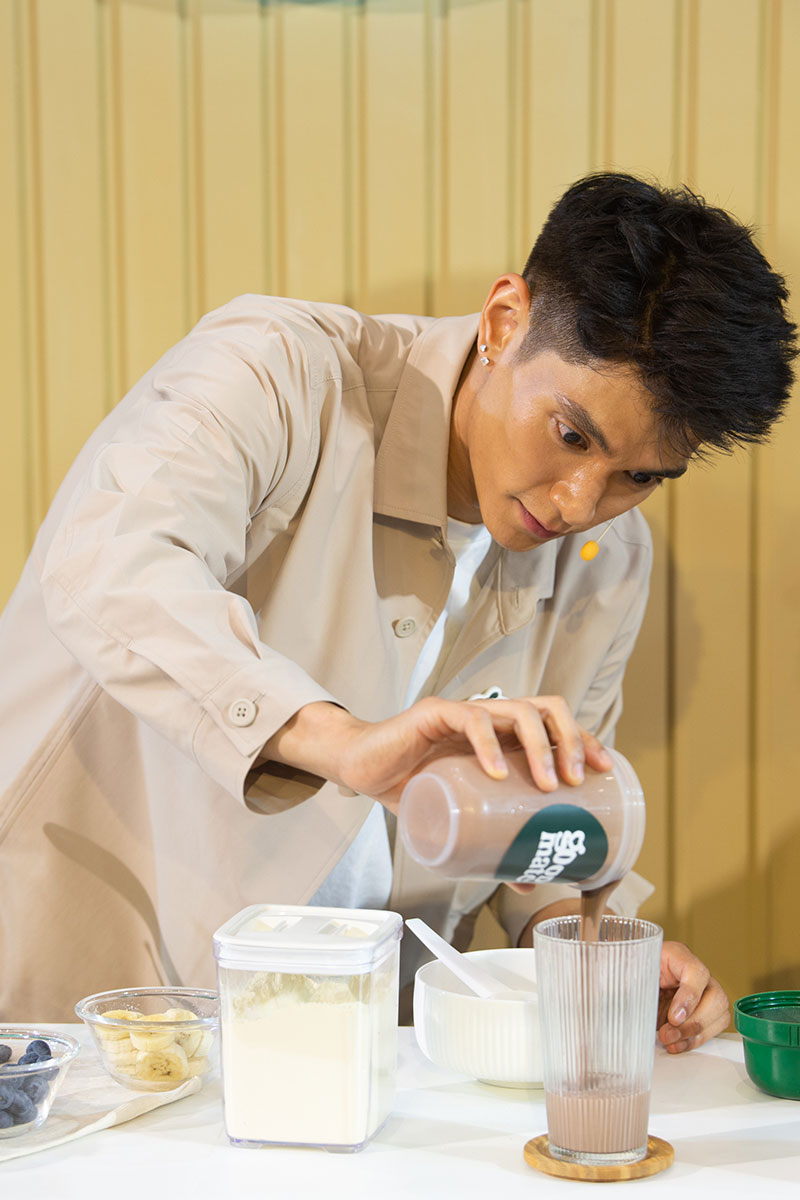 For the event, there was also a health celebrity "Mickey-Non Alpach" who came to create a healthy drink menu that can be easily made with a mixture of Goodmate oat milk under the concept. "Good mate oat milk, delicious, everyone can drink", with "Baifern-Pimchanok" coming together to cook and drink together. To appease those who love health, especially
If you are interested in Goodmate oat milk products, you can buy them at 7-Eleven, Tops, general stores and leading department stores nationwide. or can see more product details on the website www.goodmateglobal.com and Facebook Page at including online shopping platforms Lazada : and Shopee :
-(016)