OPPO Invite those who love photography to join the Low Light Challenge to bring low light photos to life. Submit a photo contest in the Cities Alive theme, taken with any smartphone, win a new "OPPO Find X5 Pro 5G" valued at 39,990 baht, 1 free prize.
For the 'Low Light Challenge', participants can submit their own photos taken on any smartphone under the concept. Cities Alive It conveys the beauty of the scenery, atmosphere and city life at night. to bring the city to life in low light with the following rules
Join in the fun by liking the Facebook fan page. www.facebook.com/oppothai and share posting pictures to promote the event
Upload Cities Alive concept photos taken with any smartphone to your Facebook page.
Post pictures publicly with captions and tags to Facebook www.facebook.com/oppothai with hashtags #OPPOTH LowLightChallenge #OPPOFindX5Pro5G
Impressive photos and concepts, receive OPPO Find X5 Pro 5G, 1 prize, valued at 39,990 baht.
Show off your photography skills since the day 28 June – 10 July 2022 And the winner will be announced on July 18, 2022 via www.facebook.com/oppothai The conditions are as specified by the company and reserve the right to those who live in Thailand only.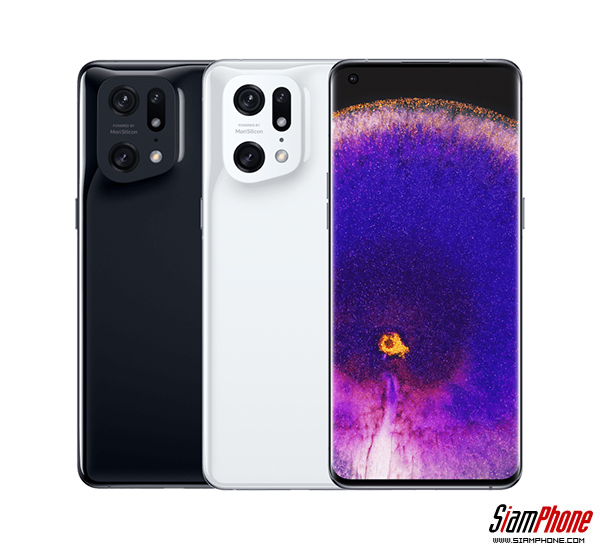 Share the inspiration and charm of the night or in low light moment for the world to see together in the Low Light Challenge for a chance to win. OPPO Find X5 Pro 5G and for those who are interested in owning OPPO Find X5 Pro 5G Comes in 2 colors to choose from: White, Ceramic White and Black Glaze Black, available at a price of 39,990 baht, can be owned today at OPPO Brand Shop, all branches and dealers across the country.
Follow more product details at https://bit.ly/3IjY5iW
Related articles
Follow the news Siamphone.com at