– Advertisement –
The serial "Pandian Stores" which is getting great response among the fans in the series airing on Vijay TV. A series centered on a simple family story. The serial stars Stalin, Sujitha, Venkat, Hema Rajkumar, Chitra, Kumaran Thangarajan, Saravanan and Vikram. This serial is an epic story between brothers and sisters. This serial has been well received and appreciated by the people.
-Advertising-
In addition, the Pandian Stores series is being translated into several languages, including Telugu and Kannada. The series 'Pandian Stores' is being aired in Telugu under the name Vadinamma and in Kannada as Varalakshmi Stores in 8 languages ​​in India and in Sri Lanka. Although there are many actors in this serial, the character of Kumaran – Kadir played by Chitra – Mulla must have been a huge success for the show.
Actress Chitra committed suicide by hanging herself at a hotel in such a situation. Her husband, Hemnath, has been arrested and jailed for inciting suicide in the case. With Chitra dead, the biggest question is who will be playing the role of Mulla in the Pandian Stores serial. In this situation, actress Kavya, who is playing the role of Arivumani in the serial Bharathi Kannamma, is playing the new role in this serial.
The one day salary of the actors who are currently starring in this serial has been released. Kumar, who had earlier participated in an interview, was asked about his salary. In response, Kumaran said he was paid 8,000 rupees a day. It is noteworthy that their salaries have also been increased as the serial is now running briskly.
In this case, we will see the information about the one day salary of the leading actors, including Sujitha Stalin, who is playing the role of Pandian Stores in the serial. 17,000, moreover, actor Stalin's Rs. 12,000 is said to have been purchased.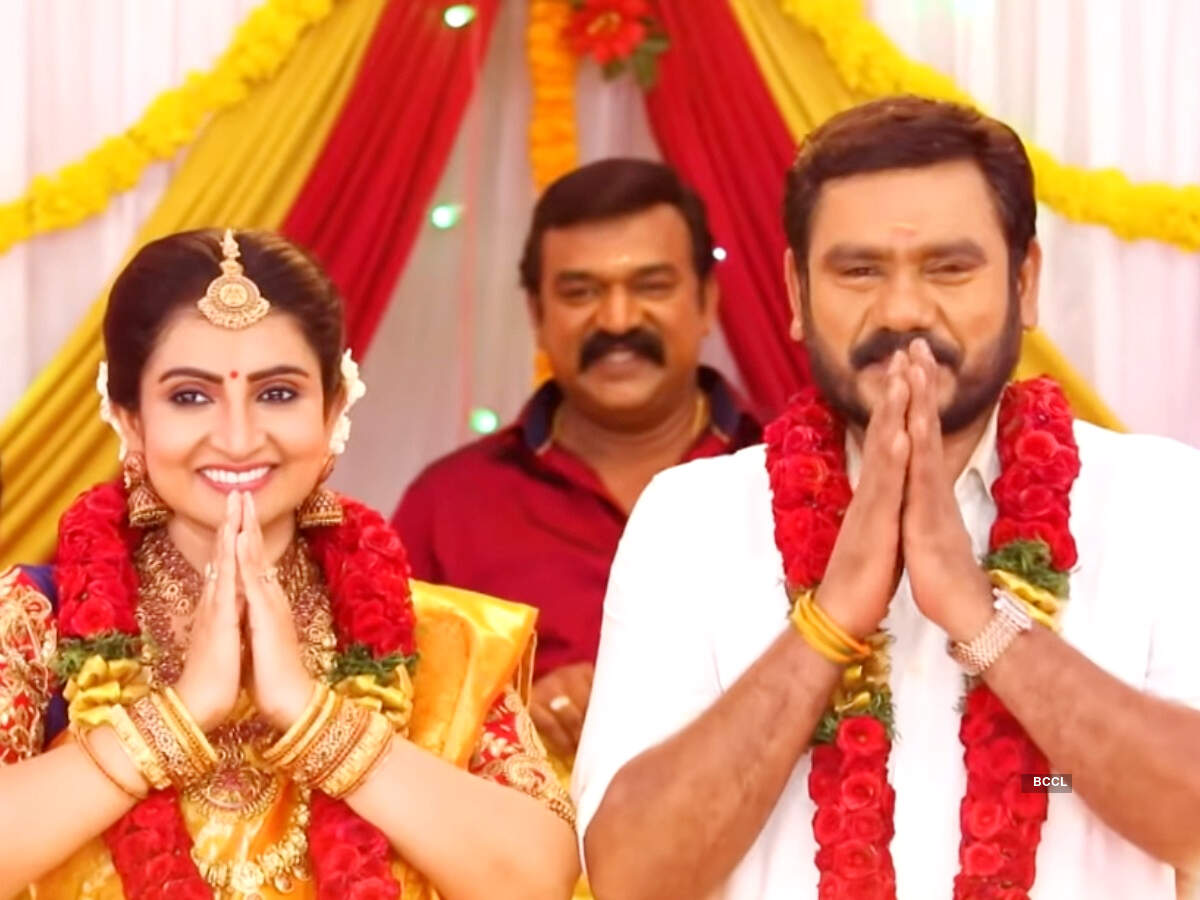 Also, actress Hema, who is playing the role of Meena in this serial, has been given Rs. 8,000 and Venkat, who plays her husband Jeeva – Rs. 10,000 is also provided. Also, for Kumaran who is playing the role of Kadir – Rs. 10,000 for Kavia who is playing the role of Mulla – Rs. 10,000 and Saravanan, who is playing the role of the last brother Kannan, will get Rs. 6,000 are reported to be being bought.
Advertisement