A cordial spontaneous invitation to Berlin-Mitte:
Am today 07/25/2021 a group of human rights activists hosts the political art campaign "In-humanity-EU" before the Brandenburg Gate, from 10:30 a.m..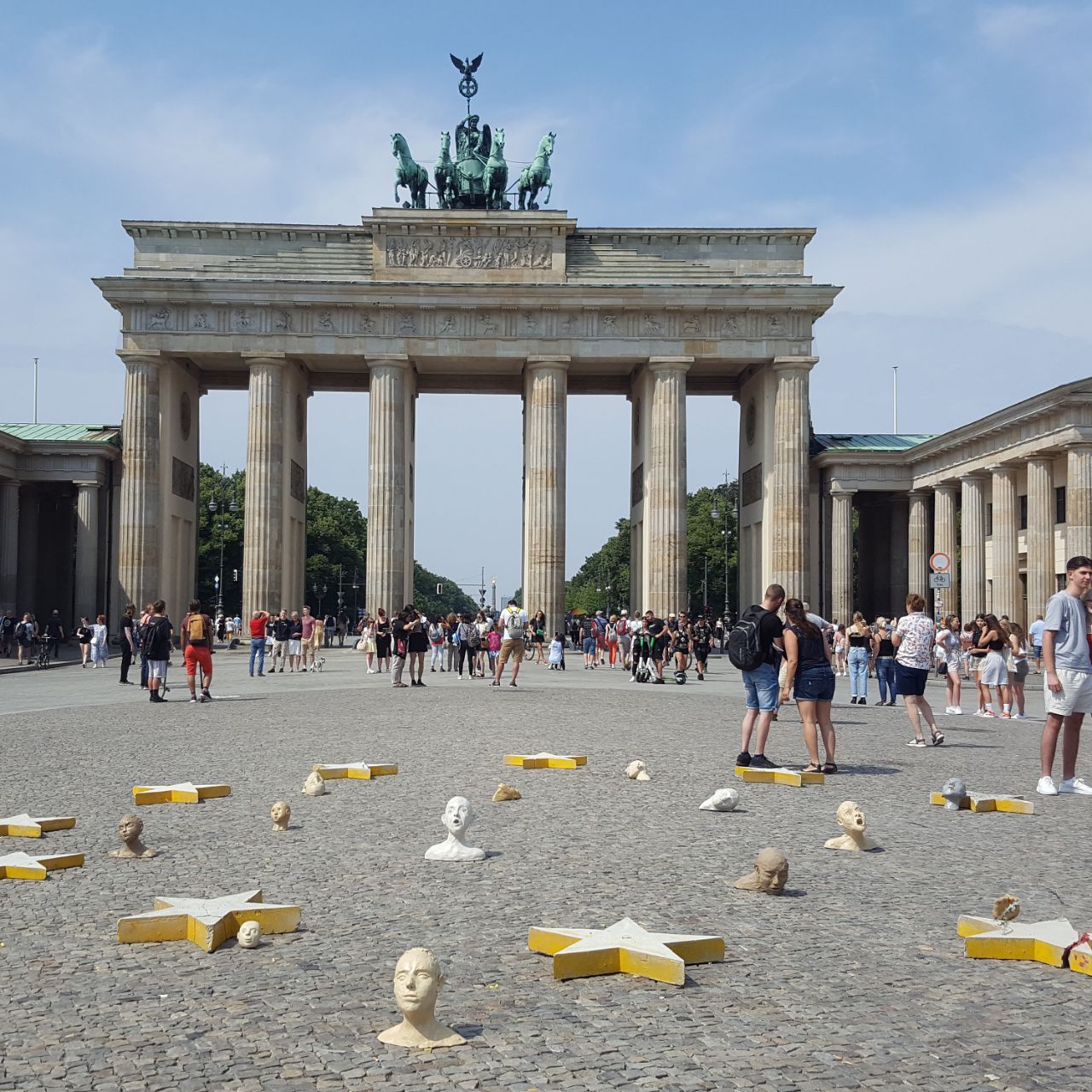 12 large-format concrete stars symbolize the bulwark of the EU, 12 The tone figures embody the Many people are in an emergency situation on the run, in the Mediterranean and at other EU external borders. The art action will be on International Sea Rescue Day carried out with cooperating initiatives and musical accompaniment.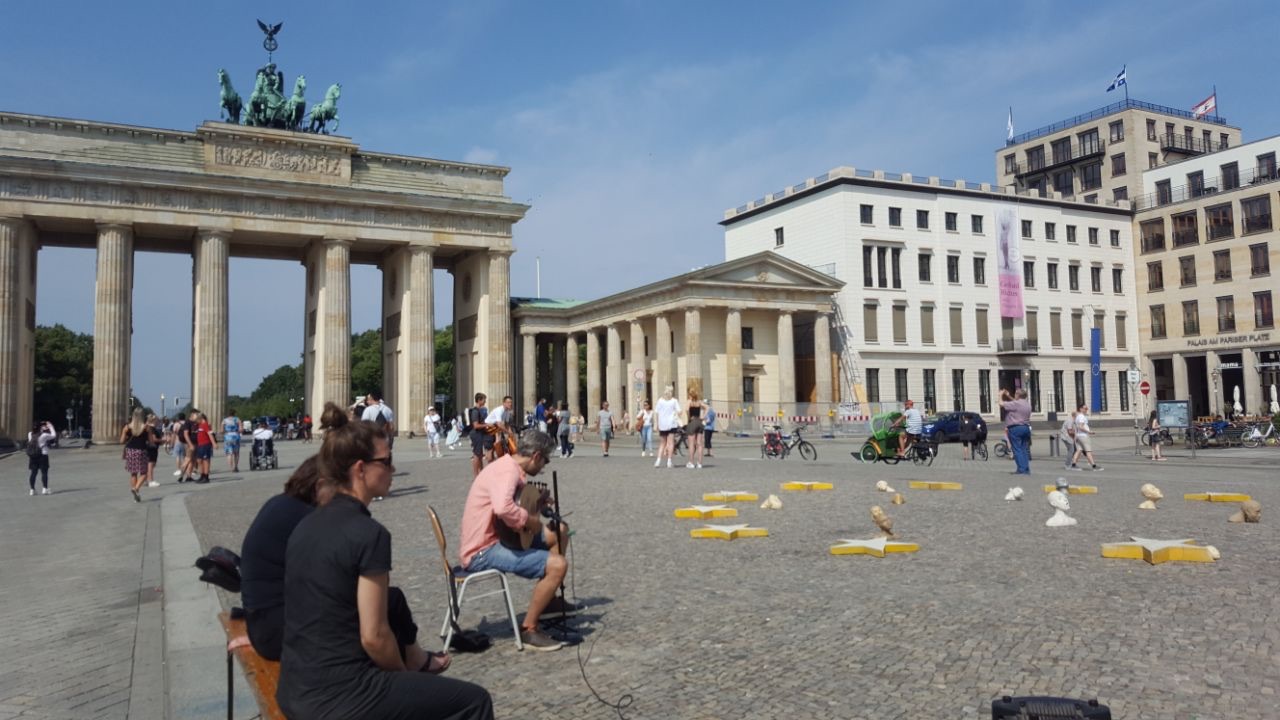 Speeches on the situation at the EU's external borders frame the performance. More information on the website of the artist Insa Pohlenga.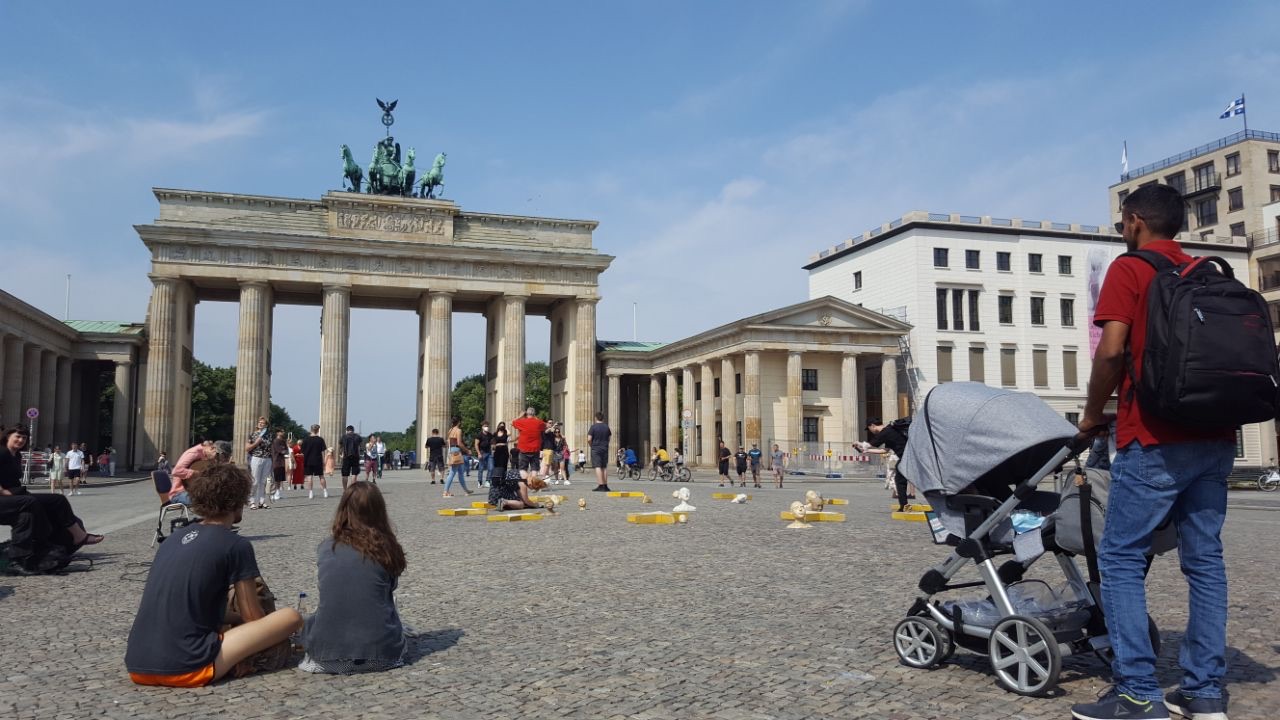 This one Call for action: