First Published Nov 30, 2022, 9:20 AM IST
Following the acquisition of NDTV channel by the Adani Group, Pranai Rai and Radhika Rai have stepped down as directors of RRPR.
NDTV Company has reported this information to the stock market regulator SEBI.
Sudipta Bhattacharya, Sanjay Bukhalia and Senthil Chinnaiah Sengalvarayan have been appointed as the new directors of NDTV, NDTV told SEBI.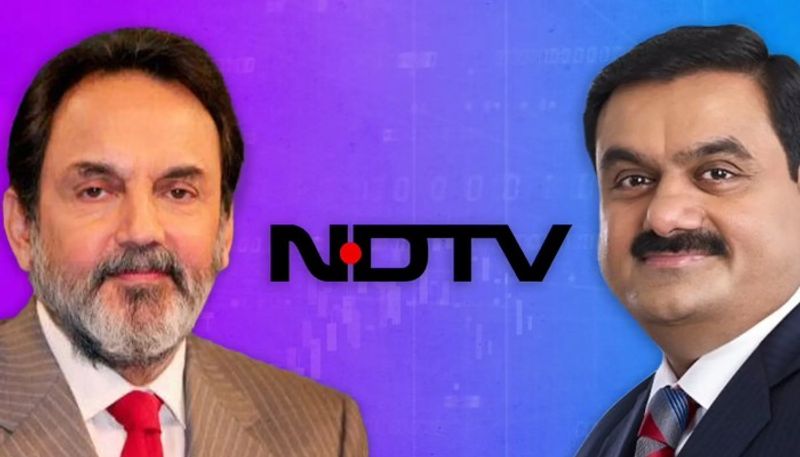 NDTT operates a news channel in English, a news channel in Hindi and a commercial channel called NDTV Profit.
In this case, the Adani Group has been making its mark in the media sector for the last few months and has been implementing a company called Adani Media Ventures.
Adani Group buys 29% stake in NDTV without approval: What are the details?
NDTV owner Pranai Roy (15.94%) and his wife Radhika (16.32%) have 29.18 percent shares of RRPR. The remaining 61.45 percent shares are held by other companies and investors.
In 2009, RRPR mortgaged its 29.18 percent stake in NDTV to Vishwapradhan Commercial Limited (VCPL) and took a loan of Rs 403 crore.
Vishwapradhan Curcial Ltd. is indirectly run by Adani Enterprises on behalf of the Adani Group.
What is a 'Hostile Takeover'? This is how the Adani Group took over NDTV
NDTV was fixed for 10 years to repay the loan from VBCL and the corresponding period has also expired. As RRPR Holding failed to repay the loan, VCPL sold the shares to Adani Group.
Meanwhile, the Adani Group announced on the 22nd to buy an additional 26 per cent stake in NDTV in the open market, the period of which will end on the 5th of December.
In this case, Pranai Roy and Radhika Roy resigned from the position of directors of NDTV yesterday evening on behalf of NDTV in SEBI.
Adani Group Announcement! NDTV Stock Hits 14-Year High: What Happens Next?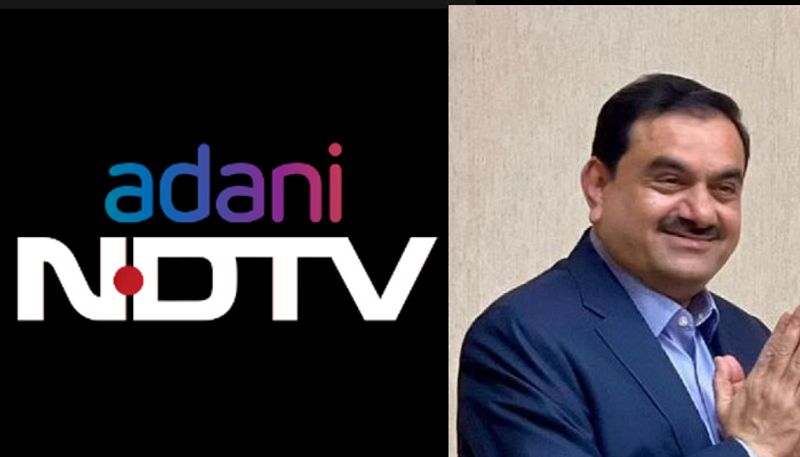 The statement said, "The meeting of directors of NDTV's RRPR Holding Pvt Ltd was held today. The meeting approved the appointment of Sudipta Bhattacharya, Sanjay Bukhalia and Senthil Chinnaiah Sengalvarayan as directors of the company. This is effective immediately. The terms of both Radhika Roy and Pranai Roy have ended," it said
Last Updated Nov 30, 2022, 9:25 AM IST