The forces of the Gaza Division and the Yalam unit yesterday (Sunday) completed the blockade of a Hamas terrorist tunnel at a depth of tens of meters, it was allowed to be published today.
The Hamas tunnel project – coverage N12:
The IDF explained that the tunnel includes two branches and was dug from the north of the Gaza Strip towards the territory of Israel. The tunnel crossed the border between Gaza and Israel but not the underground obstacle between the two definitions, and therefore, according to the army, it did not pose a threat to the settlements in the area. The tunnel was blocked by flooding of materials designated for it, and not by destruction.
"This is a tunnel route that was attacked during the 'Guardian of the Walls' operation thanks to the indications received at the new obstacle about its presence in the area," said the outgoing Gaza Division Commander, Brigadier General Nimrod Aloni. "Recently, we identified efforts to restore the route of the old tunnel, and after conducting an investigation, we located the tunnel with the two branches. The thwarting of the tunnel joins a long line of overt and covert operations that led to severe damage to the Hamas raid tunnels project, and we will continue to pursue them."
"The obstacle sterilizes the attempts to cross the border"
The intelligence information that Hamas is trying to restore the tunnel reached the IDF a few weeks ago, but the completion of the work to block it was delayed due to the "Dawn" operation. The IDF further explained that this was a "prevention operation", meaning that no intention of Hamas to use the tunnel was detected soon. "The new barrier, the construction of which was completed about a year ago, neutralizes in any case the attempts to cross the border underground and carry out an attack," they emphasized.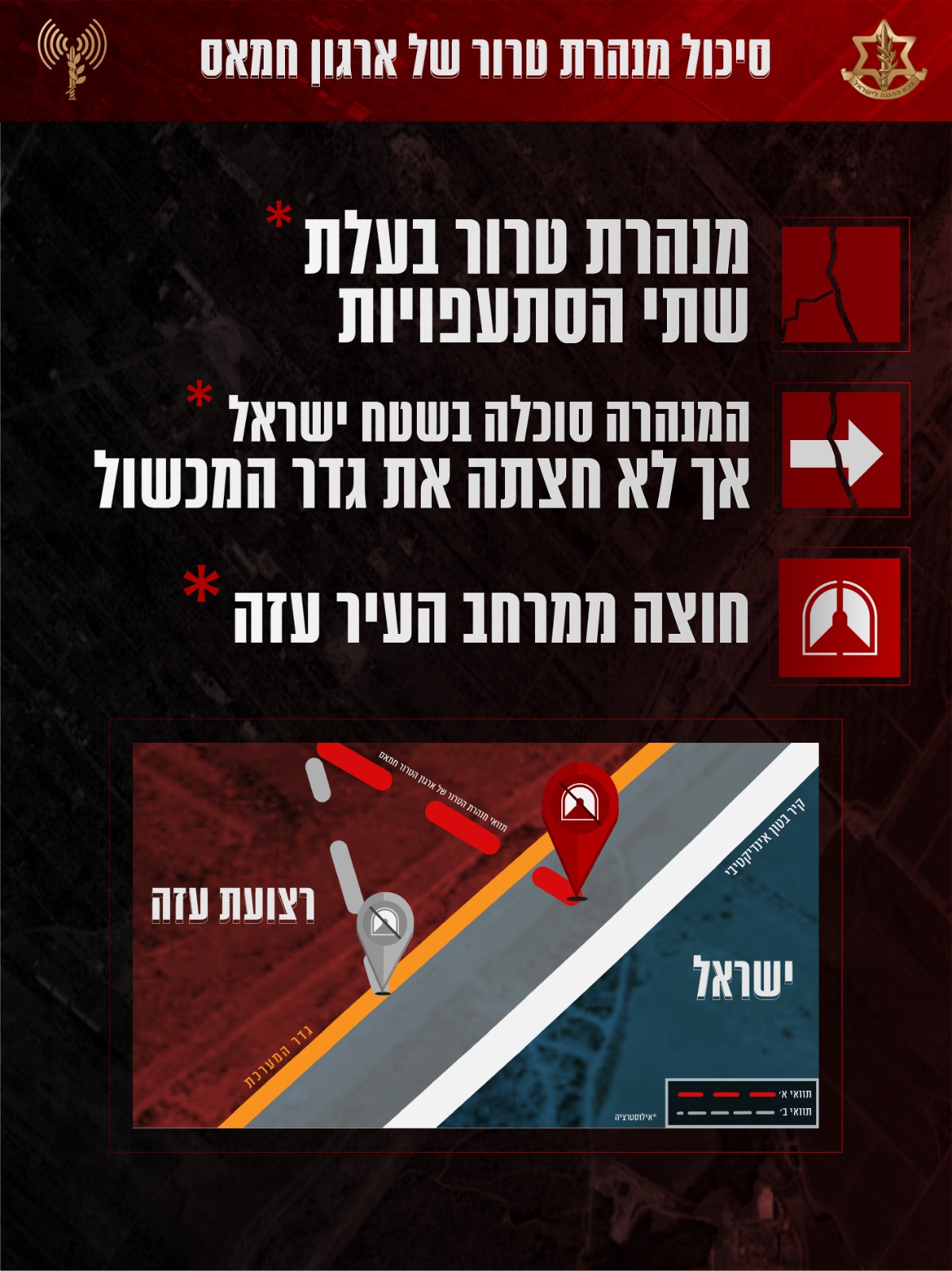 In general, the IDF seeks to remove the motivation from digging the tunnels. Today, it is estimated that Hamas continues to dig the tunnels despite the obstacle because "it has no other options", since the other spaces are closed. Brigadier General Aloni also noted the "power of habit" and "The lack of internalization of the fact that it is no longer possible to penetrate Israel."
"The route was located as part of the regular and ongoing effort to locate and neutralize terrorist tunnels in the Gaza Division," added the IDF. "The IDF is working covertly and openly against the terrorist organizations in the Gaza Strip and will not allow any violation of Israeli sovereignty above and below the ground."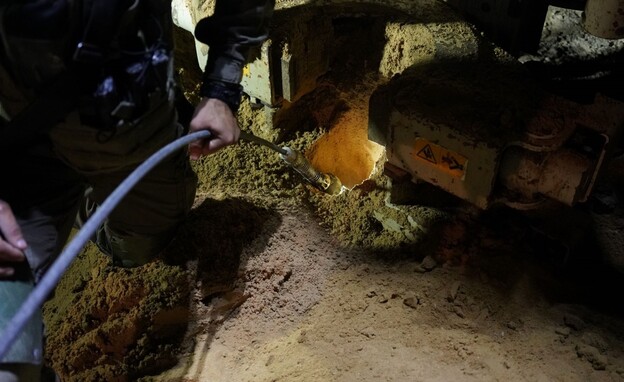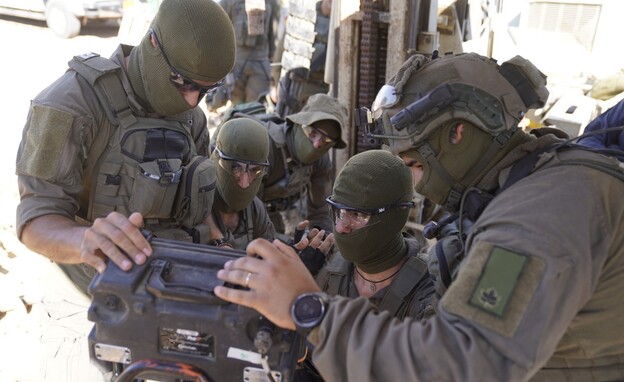 The announcement comes about a week after the end of the "Dawn" operation. During the operation, the IDF attacked Islamic Jihad targets in the Gaza Strip, while Hamas remained out of the campaign and refrained from launching rockets at Israel.