Addis Ababa, First Published Nov 25, 2021, 8:51 AM IST
Addis Ababa: Ethiopian Prime Minister Abiy Ahmed has joined the anti-government rebels near the capital. According to various international media reports, Abby, who is also the winner of the 2019 Nobel Peace Prize, appeared on Wednesday at the forefront of the government's civil war with Tigray rebels. At the same time, Abby's move comes amid international pressure and UN intervention to end the civil war.
Ethiopia is the second most populous country in North Africa. At the same time, various countries have instructed their citizens in Ethiopia to leave the country. The move follows reports that Tigray rebels have reached near the Ethiopian capital, Addis Ababa.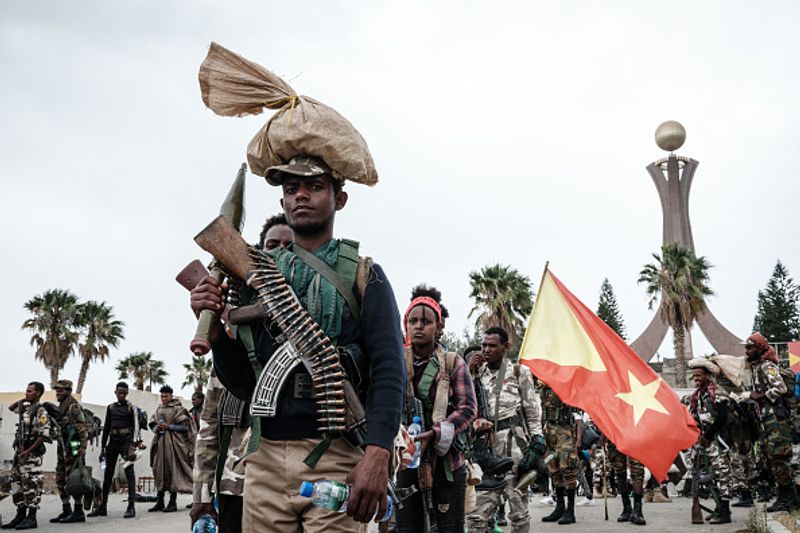 Abby is the winner of the 2019 Nobel Peace Prize and is currently leading the country into a war. The other day, he went directly to the front lines and led the army, according to the Fana News Agency. But the Ethiopian government has not released any other videos or photos of it. According to some agency reports, the PM's move is aimed at attracting more young people to the war front.
Abi Ahmed is a former radio operator in the Ethiopian army. He later rose to become a lieutenant colonel.
Meanwhile, the United States has sent a special envoy to begin a ceasefire in Ethiopia. At the same time, UN Secretary General Antonio Guterres called on both sides to call for an immediate ceasefire in Ethiopia. He was speaking at the fifth anniversary celebrations of the peace agreement in Colombia.
The war between the Ethiopian government and the Tigre rebels began in November 2020. The local government ruled by Tigre was overthrown by the Abi Ahmed government by sending troops. This was followed by the outbreak of war. The first to retreat was the Tigre People's Liberation Front. But by June it had returned strongly and occupied most of the Tigre territory. They then headed for the capital. They claim to have reached 220 km from the Ethiopian capital.
Last Updated Nov 25, 2021, 8:51 AM IST
.