A record $3.8 billion worth of cryptocurrency was stolen from various services last year, and much of those thefts were driven by hackers linked to North Korea, according to a report on Wednesday from the analytics firm Chainalysis blockchains.
The surge in crypto heists of $3.3 billion in 2021 came as the overall cryptocurrency market suffered significant declines. The value of Bitcoin for example fell more than 60% last year.
North Korea was a key factor in the rise in thefts, according to the report. Hackers linked to the country stole an estimated $1.7 billion worth of cryptocurrency through various attacks in 2022, up from $429 million the year before, Chainalysis said.
Since then, some of the biggest crypto hacks of the year have been attributed to North Korea. The FBI blamed hackers linked to the North Korean government for more than $600 million in the Ronin network hack of the Axie Infinity video game in March and a $100 million hack on cryptocurrency company Harmony in June.
"North Korea's total exports in 2020 totaled $142 million worth of goods, so it is no exaggeration to say that cryptocurrency hacking is a sizeable part of the nation's economy," Chainalysis noted in the report.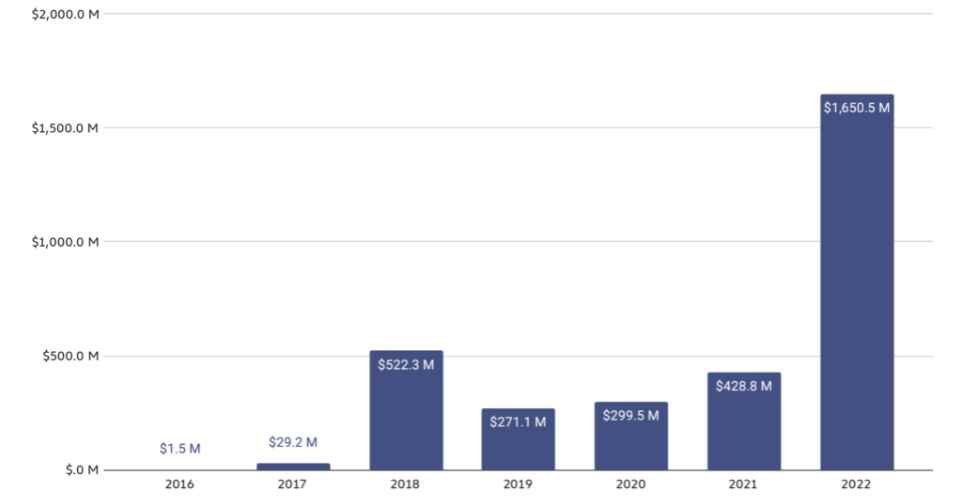 US officials are concerned that Pyongyang will use money stolen from crypto hacks to finance its illicit nuclear and ballistic weapons program. North Korean hackers have stolen the equivalent of billions of dollars in recent years by raiding cryptocurrency exchanges, according to the United Nations.
In addition to hacking cryptocurrency companies, suspected North Koreans have posed as other nationalities to apply for jobs at such companies and send money to Pyongyang, US agencies have publicly warned.
Overall, decentralized finance (DeFi) protocols were the top target for hackers, accounting for more than 80% of all cryptocurrencies stolen during the year, according to the report. These protocols are used to replace traditional financial institutions with software that allows users to transact directly with each other through the blockchain, the digital ledger that underpins cryptocurrencies.
Of the attacks on DeFi systems, 64% targeted cross-chain bridging protocols, which allow users to exchange assets between different blockchains. Bridge services often have large reserves of multiple currencies, making them targets for hackers. (The robberies at Axie Infinity and Harmony were bridge hacks.)
While crypto hacks continued to rise last year, there is reason for hope. Law enforcement and homeland security agencies are expanding their capabilities to combat digital criminals like the FBI's recovery of $30 million in cryptocurrency stolen in the Axie Infinity hack.
Those efforts, combined with other agencies cracking down on money laundering techniques, "mean that these hacks will become more difficult and less fruitful with each passing year," according to Chainalysis.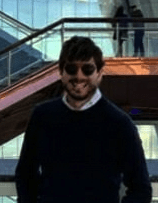 Cyber ​​security enthusiast. Information security specialist, currently working as a risk infrastructure specialist and researcher.
Experience in risk and control processes, security audit support, COB (business continuity) design and support, work group management and information security standards.
Send news tips to [email protected] or www.instagram.com/iicsorg/.
You can also find us on Telegram www.t.me/noticiasciberseguridad