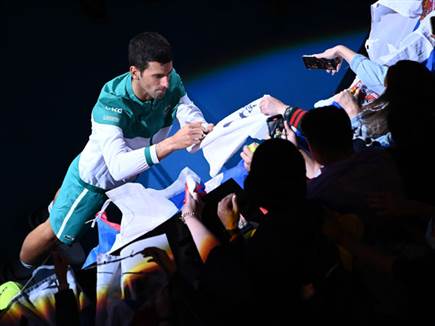 The Australian Open may have started without Novak Djokovic, the world number one tennis player, but the storm of his entry into the country refuses to subside. Today (Thursday) it was reported in the British "Daily Mail" that the Serb plans to sue the Australian government for $ 6 million given the conditions of detention.
Djokovic's family complained that he slept with cockroaches in his room and referred to the human rights mouthpiece. He plans to sue the government for inadequate treatment throughout the affair at this high amount, after the 11-day battle in which his entry permit was revoked, re-approved and then revoked again before his deportation from the state.
The amount includes the amount that Djokovic would have earned if he had stayed at the Australian Championships and managed to defend his title. His lawyers treated him as a political prisoner and therefore the Serb plans to sue, when it is not clear where the lawsuit will be conducted against the Australian government.