The benco V62 is a budget entry-level smartphone. Comes with a water drop display, size 6.1, HD resolution + dual rear camera, 12MP resolution, Sony sensor, keeps images brighter even in the dark, processed with Octa-core, combined with 2GB RAM + 32GB ROM, can add external memory Up to 128GB runs on Android 11 (Go edition) with a focus on smooth system performance. Battery capacity 3,500mAh with smart face unlock and fingerprint features.
appearance
Look & Design
The device has dimensions 154.8 x 72.7 x 9.4 mm, weight 170.8 grams, easy to hold. even with a large screen
The benco V62 display is IPS, 6.1 inches wide, HD + resolution (1560 x 720 pixels), screen-to-device ratio 19.5:9, clearly visible indoors.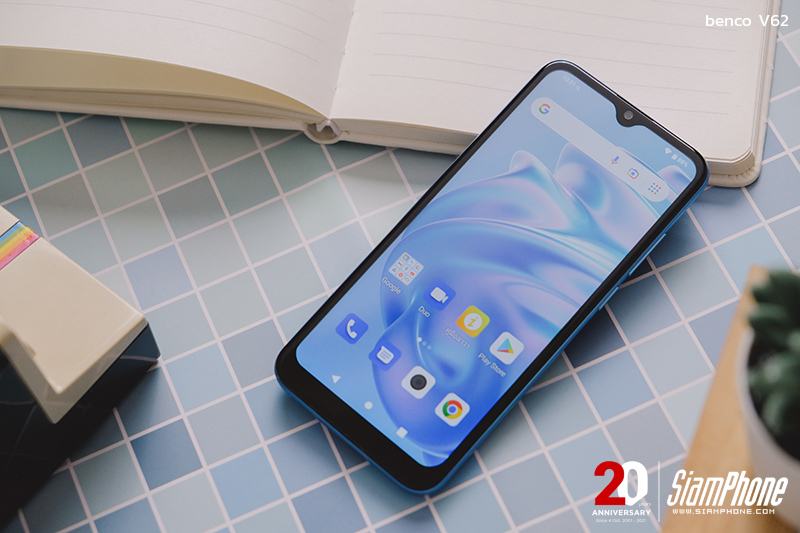 The benco V62 upper screen has a water drop design in the middle. Position the front camera with a resolution of 5MP (f/2.0) above as a speaker.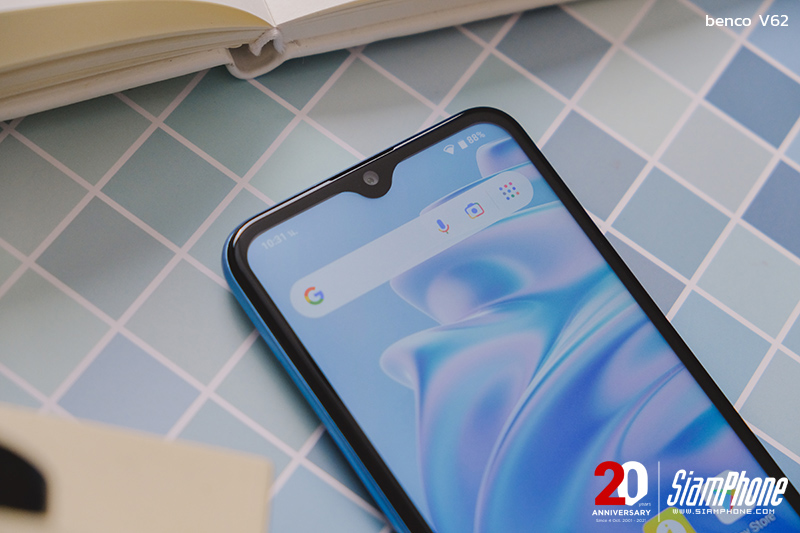 The lower screen benco V62 is a navigation button only. Can be changed to 4 patterns according to each person's aptitude.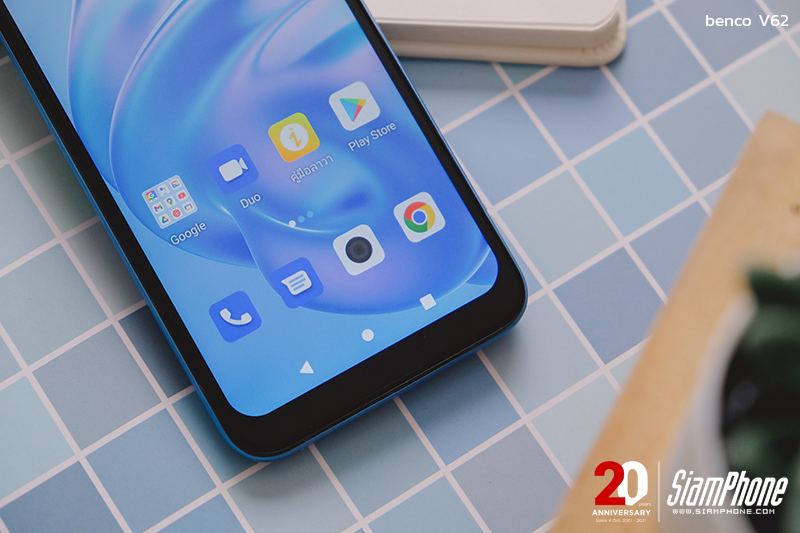 The machine above has a Micro USB port on the left side. On the right hand side is a 3.5 mm headphone jack, which is included in the box.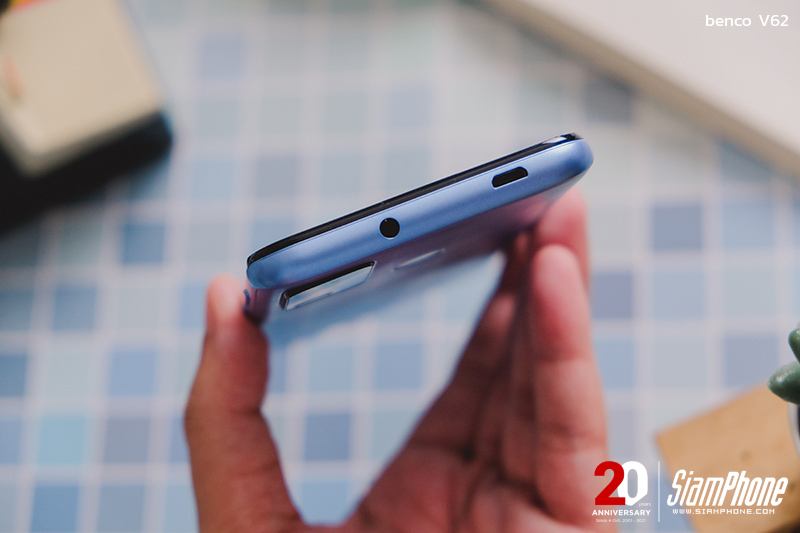 On the right side of the device there is a volume up and down button. Next down is the on-off button.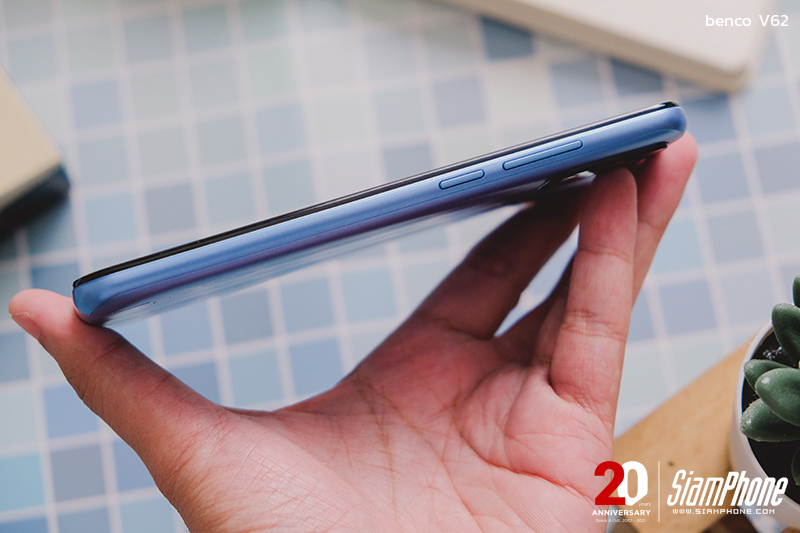 On the left side, the benco V62 has a 3-channel SIM tray that supports 2 Nano SIM slots and can add a MicroSD card up to 1 128GB.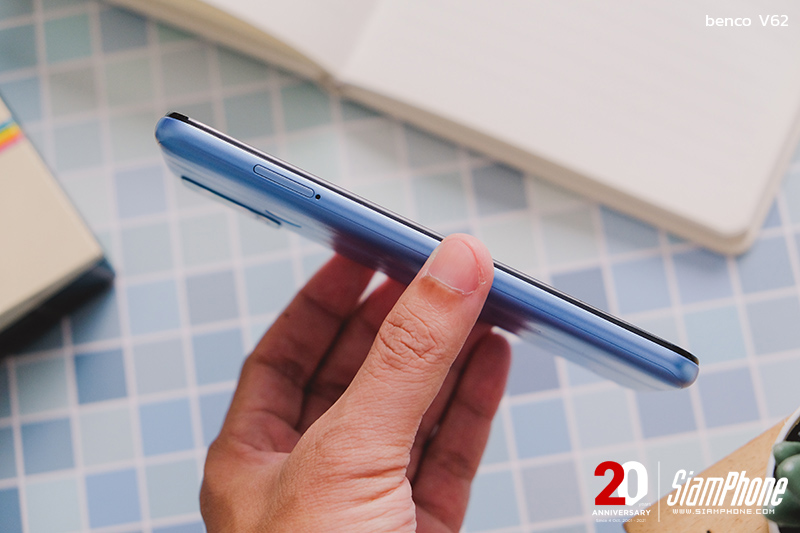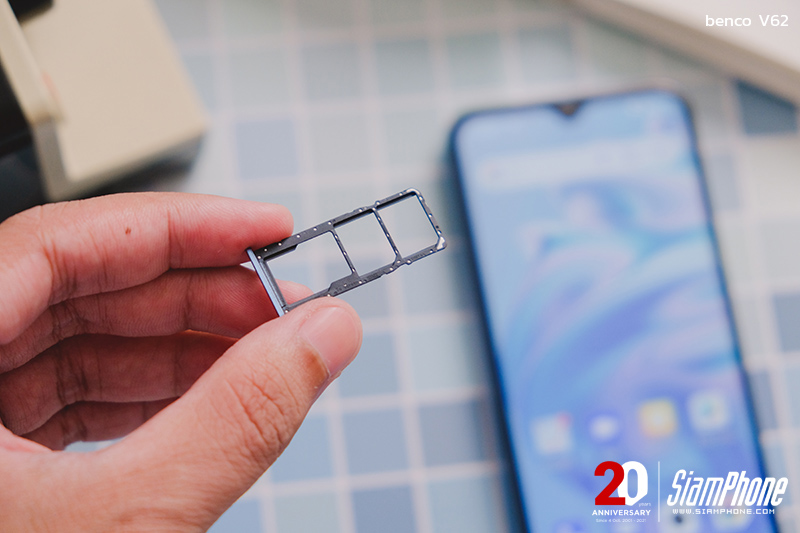 The device below has a microphone.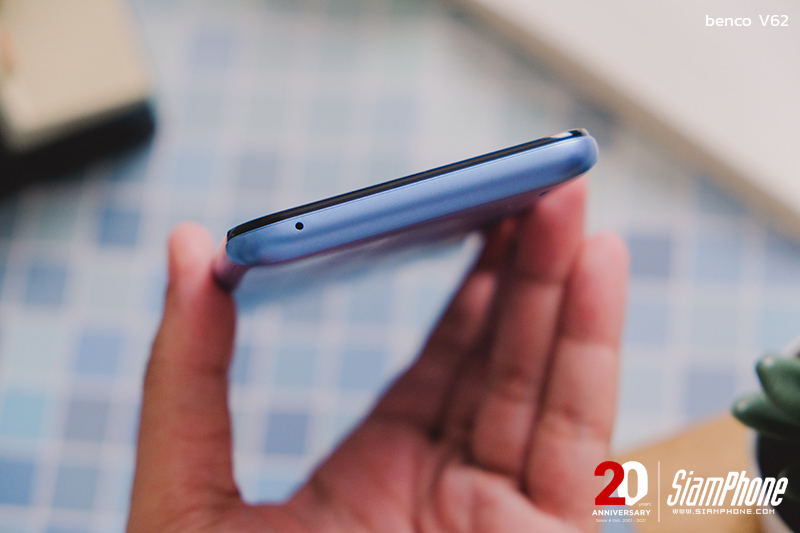 For the back cover benco V62 uses a material made of plastic. Has extracted a pattern. The dual rear camera 12M + CIF is placed in the upper left corner and the benco V62 also comes with a fingerprint sensor on the back of the device. The bottom part will see the speakers. with logo on top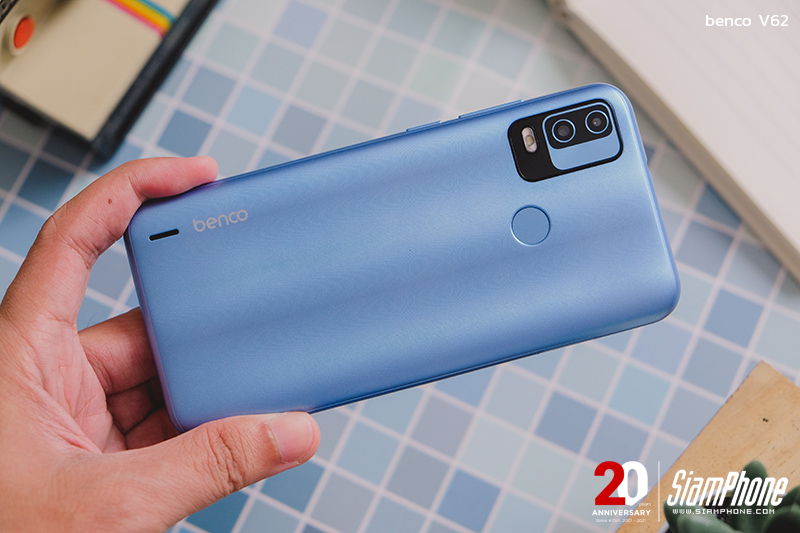 accessories inside the box
benco V62 body
Micro USB cable
protective silicone case
adapter
3.5 mm headphones
SIM tray removal needle
Manual and Warranty Card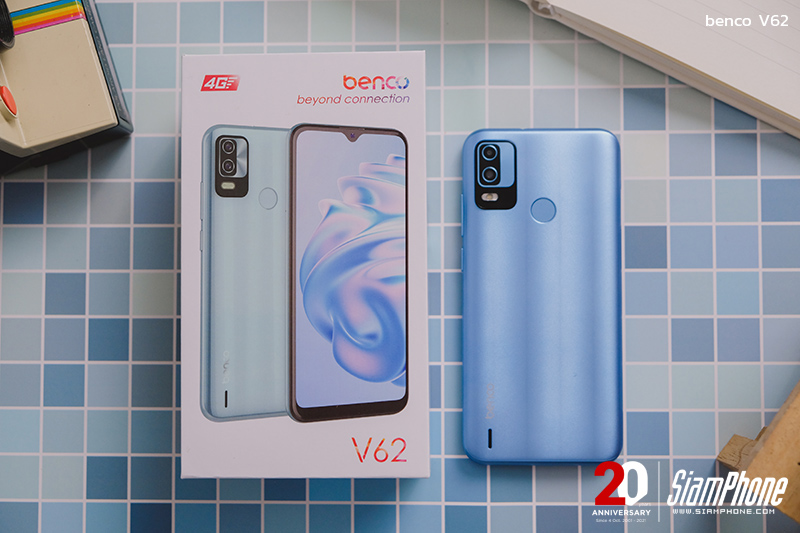 Basic specs of the benco V62
Body size: 154.8 x 72.7 x 9.4 mm.
Weight : 170.8 grams
Screen: 6.1 inches, HD + resolution (1520×720 pixels)
Chipset: SC9832E quad-core 1.3GHz
RAM : 2GB
Internal storage: 32GB
MicroSD Card : Support 128GB
Connectivity: 4G, 3G, Wi-Fi 2.4GHz, Bluetooth, GPS
Micro USB port
Fingerprint sensor on the back of the device
face unlock system
Dual camera: 12 megapixel resolution, f / 2.0 aperture + CIF
front camera : 5 megapixel resolution, f / 2.0 aperture
Battery: 3,500mAh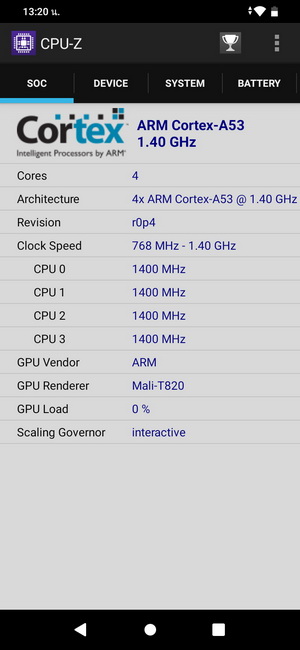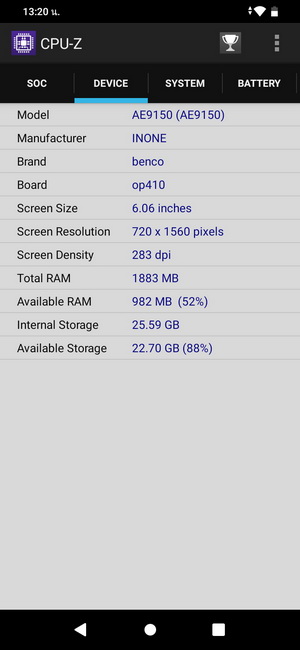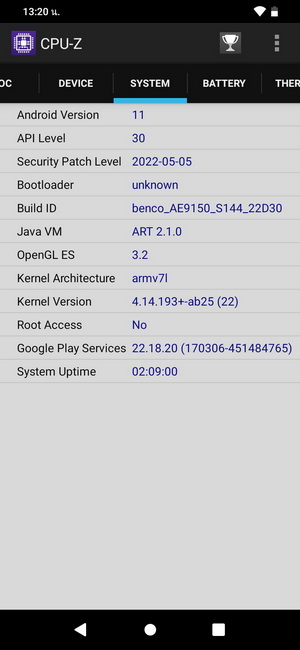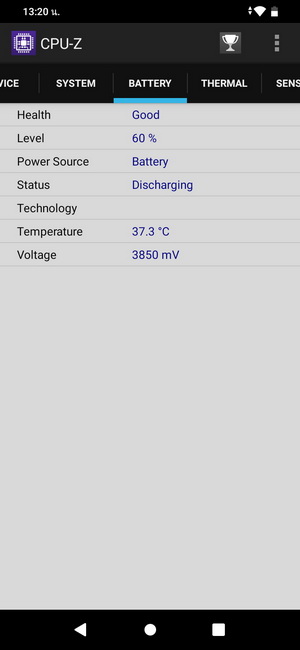 Processor, memory and operating system
As mentioned at the beginning, the benco V62 is an entry-level smartphone. Therefore, the specification will not be very bright. but it is provided in full enough for basic use Both using 4G internet and social media by benco V62 comes with an Octa-core processor chip, works with 2GB RAM + 32GB ROM, can add external memory up to 128GB, runs on the Android operating system. 11 (Go edition) that emphasizes the smooth operation of the system Suitable for budget entry-level smartphones with low RAM and low storage capacity. This allows for faster processing.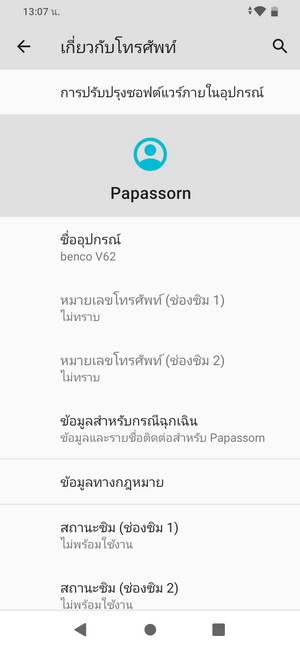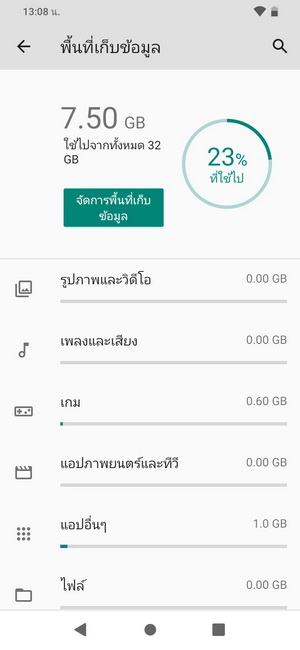 Home screen and menu page
lock screen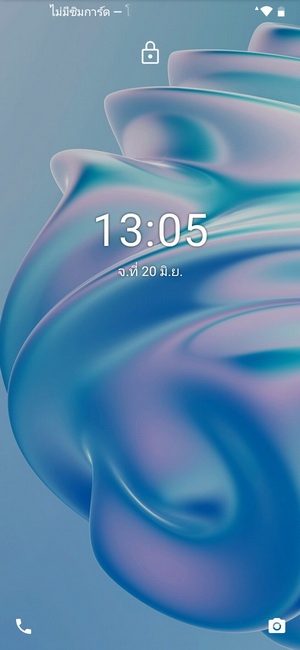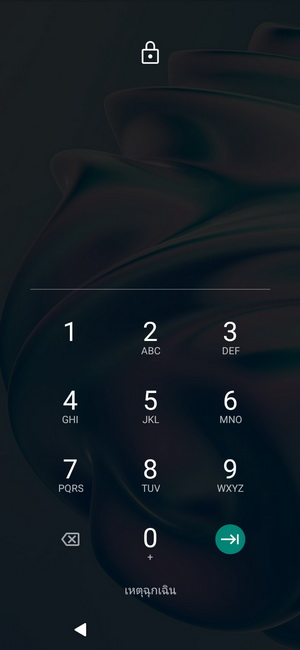 home screen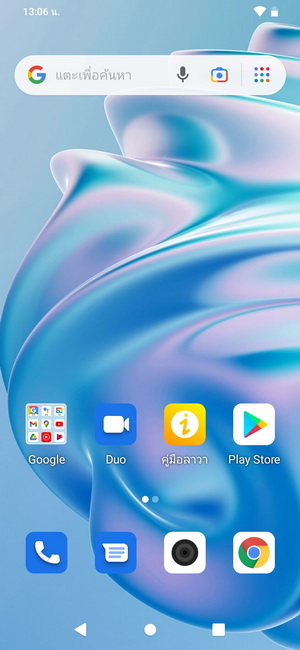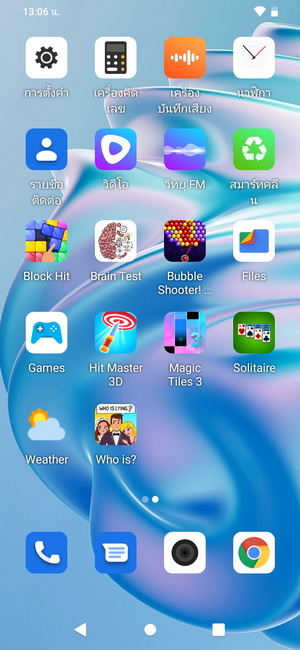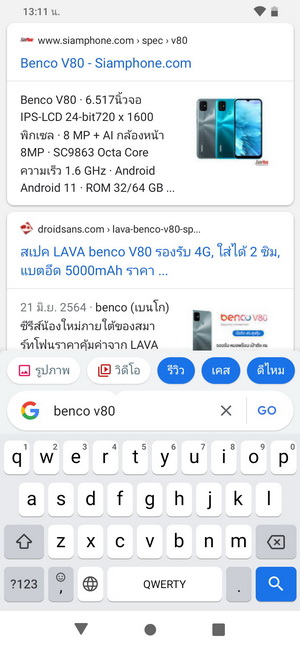 Quick access shortcut menu on top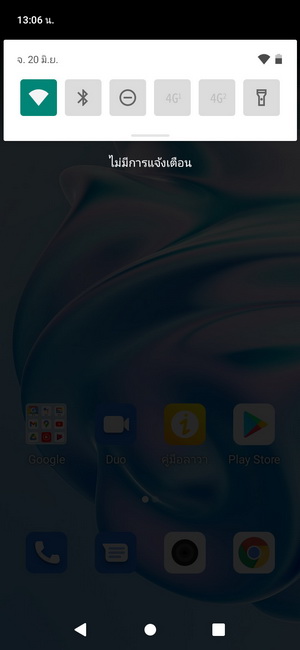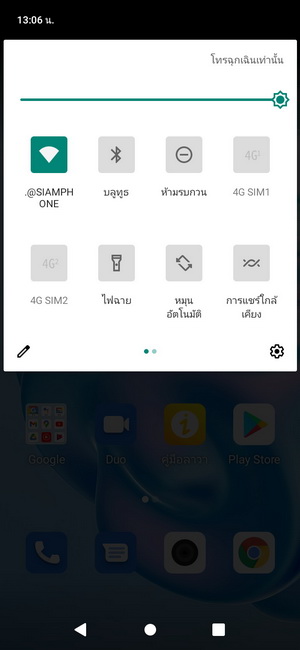 Operation menu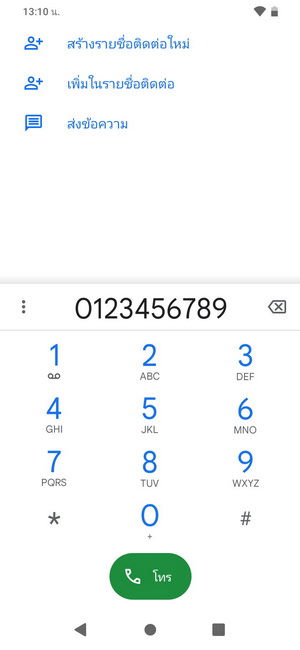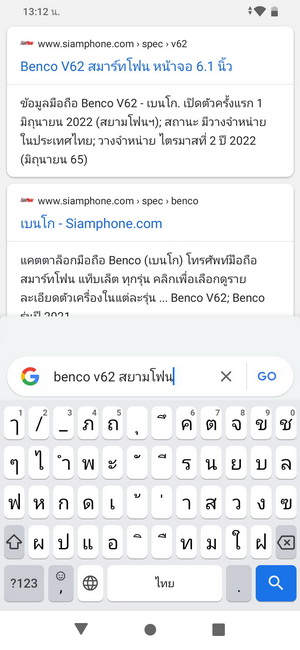 wallpaper
You can choose from a wide variety of wallpapers. Or you can choose to use a picture that is available on the device to set as wallpaper by going to Settings > Display > Wallpaper.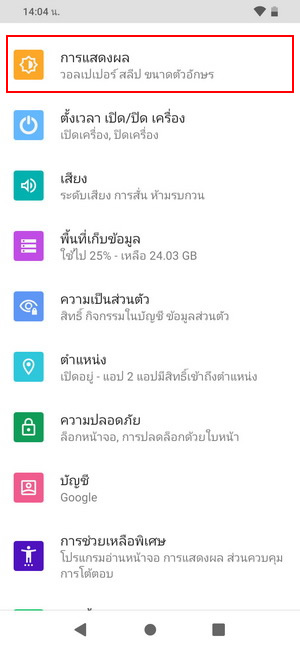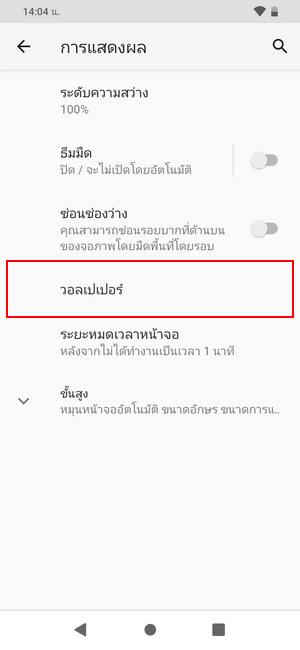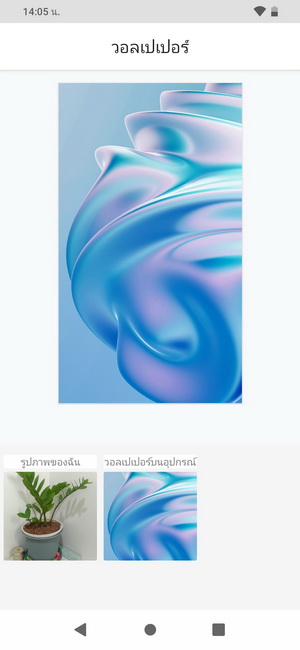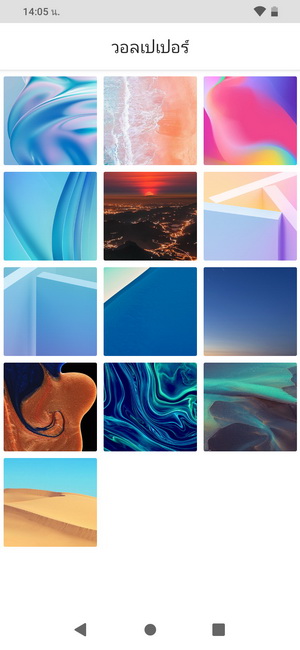 Display and font size
You can choose to adjust the size of the font size – large. You can also adjust the size of the display according to your aptitude.
adjust font size Settings > Display > Advanced > Font Size.
adjust display size Settings > Display > Advanced > Display size.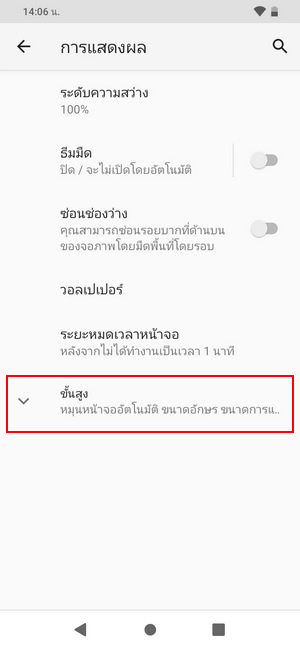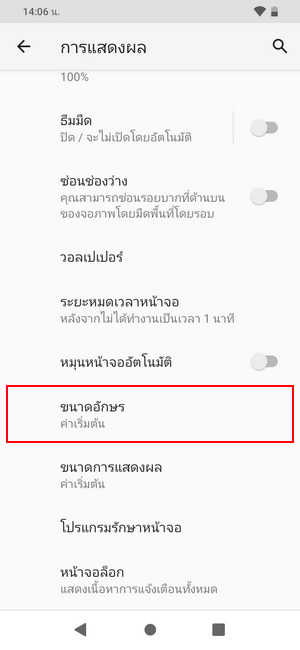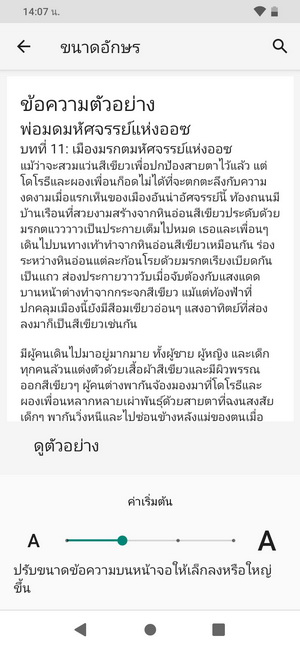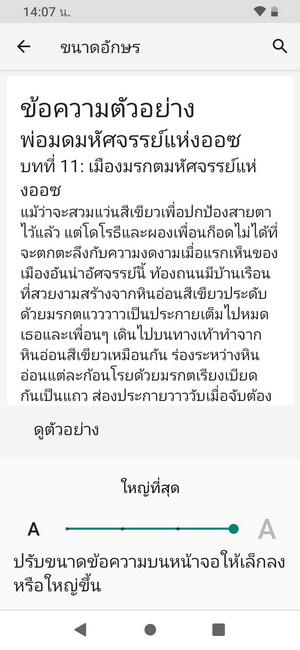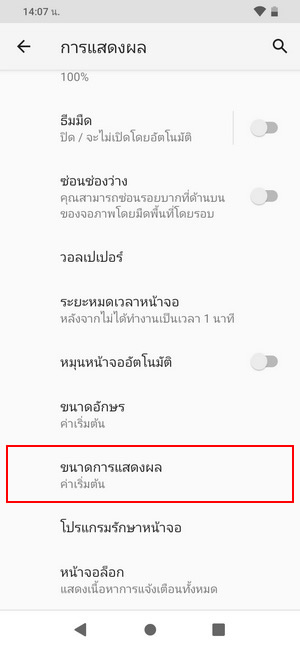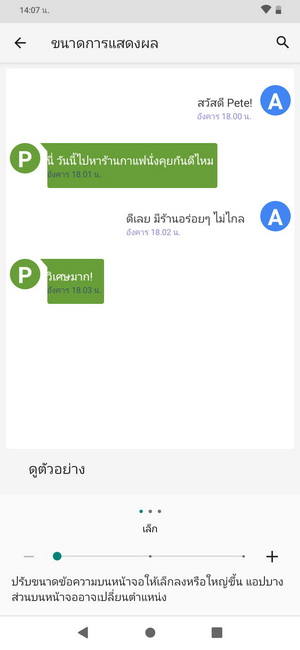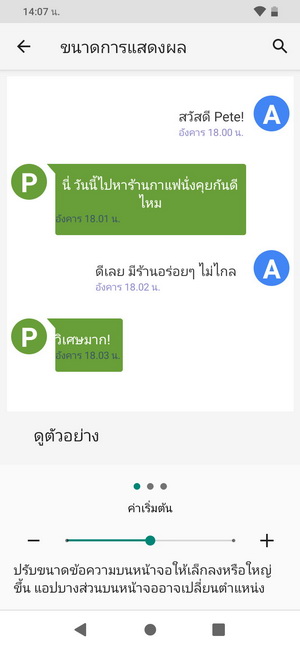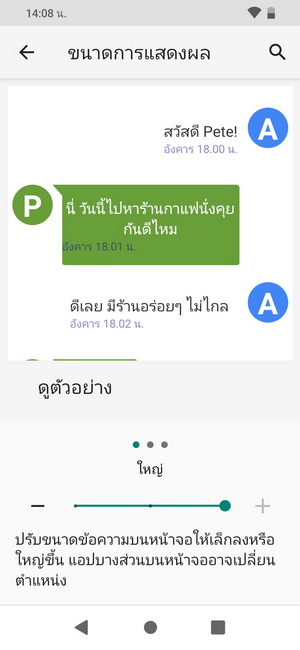 dark theme
It is a dark theme of the mobile phone, but in the benco V62 model, it may not be completely dark. but reduced to a black-gray tone Help protect your eyes when you have to look at the screen in low light. You can choose the time in the "dark theme" mode according to your needs.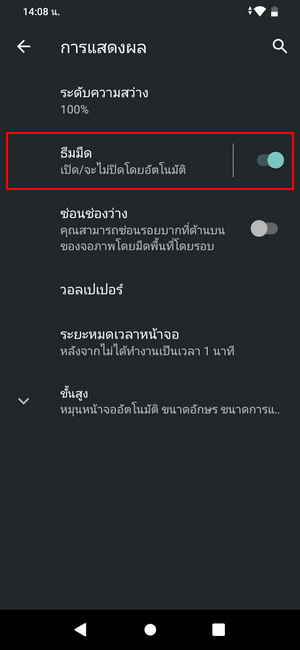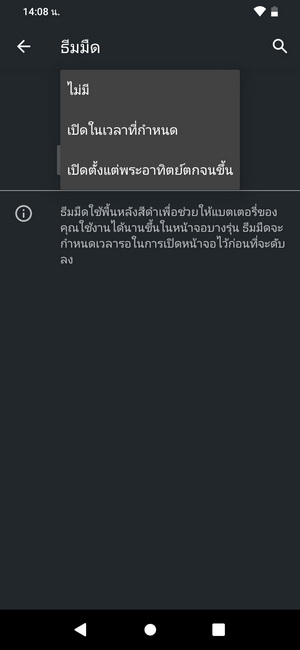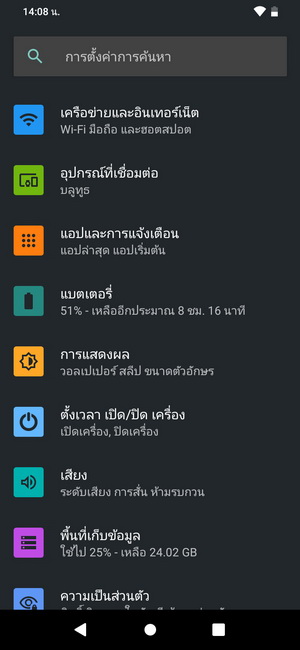 Setting the power on/off time
Functions that help facilitate use and can save battery You can choose to set what time to turn on or turn off the machine. what day of the week Suitable for those who use it as a secondary device. or the company's machine who want to activate the machine for the time according to the system itself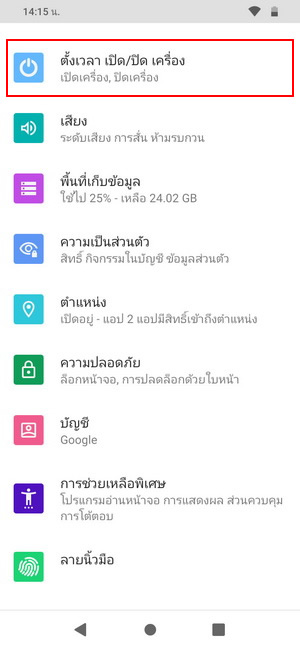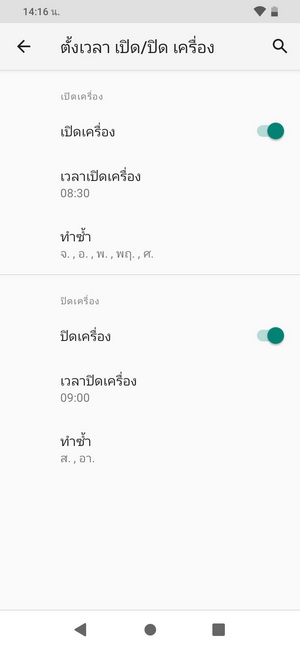 power saving mode
It will help you to extend the use of your smartphone even longer. If the battery is running low which the system will turn off the work of the system that is not needed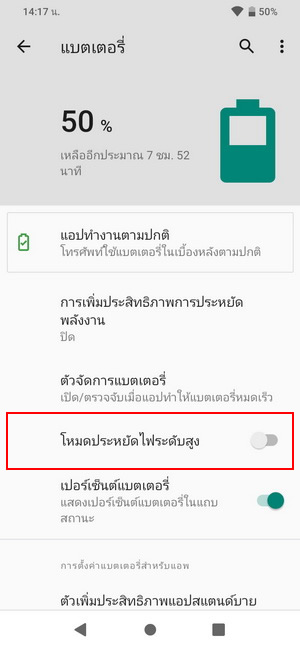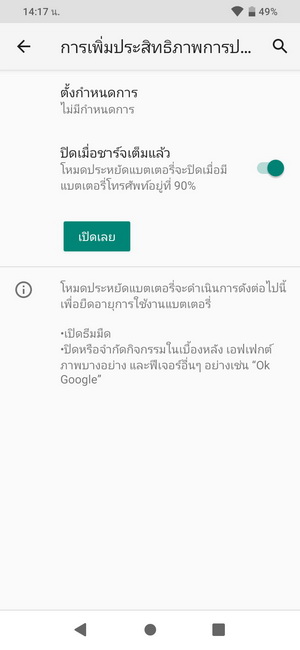 Speed ​​test and display of the benco V62
Overall performance testing results with Geekbench 5 scored a single-core score of 104 and a multi-core score of 379 points.
Overall performance test results with 3DMark (Sling Shot) 193 points.
Multitouch screen inspection results up to 2 points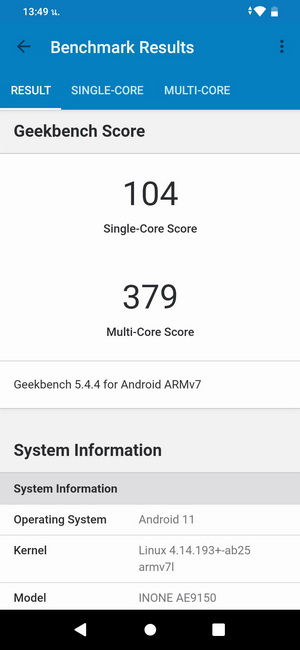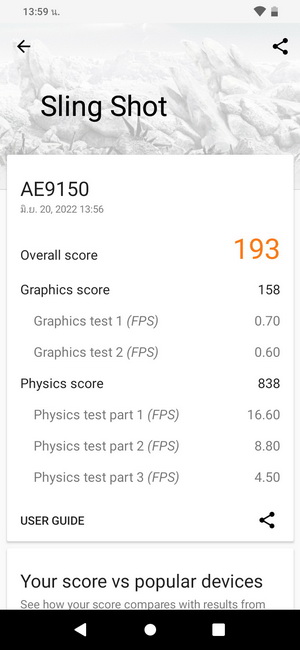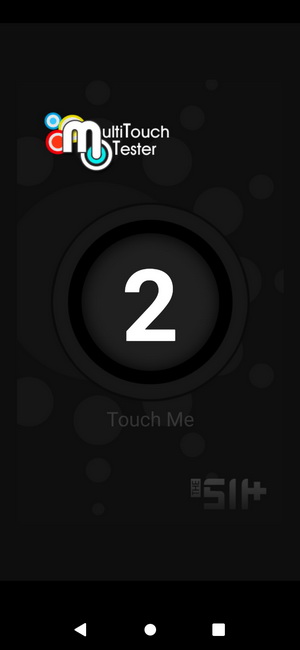 Test the sensor with the Android Sensor Box program. The sensor was found as follows:
Accelerometer Sensor measures the acceleration due to inclination.
Proximity Sensor turns off the screen automatically while talking to your ear.
Sound Sensor measures the sound level.
interesting point
Special & Features
Sleek and modern design
benco V62 comes with a sleek body design. make the look modern The rear camera module is complemented by a shiny instrument panel. and halo rings to deliver a high-end look The back cover has a playful texture pattern. It gives a nice touch when holding it. It also reduces the occurrence of fingerprints. and scratches as well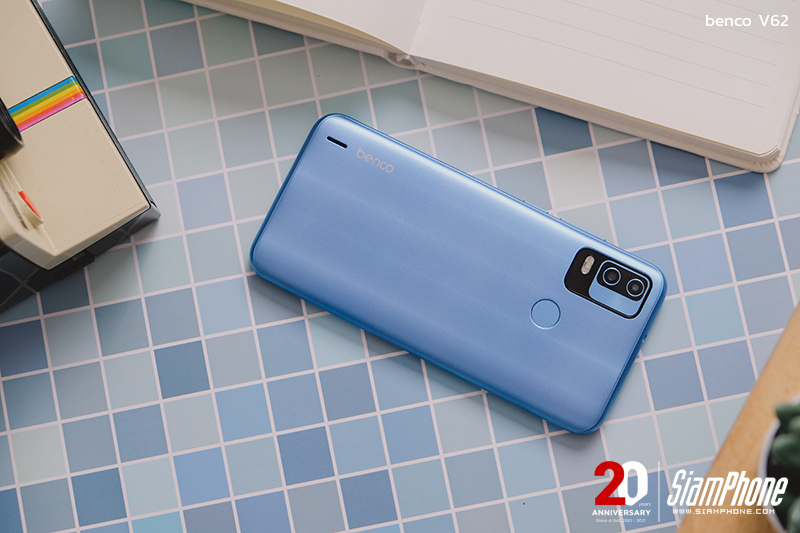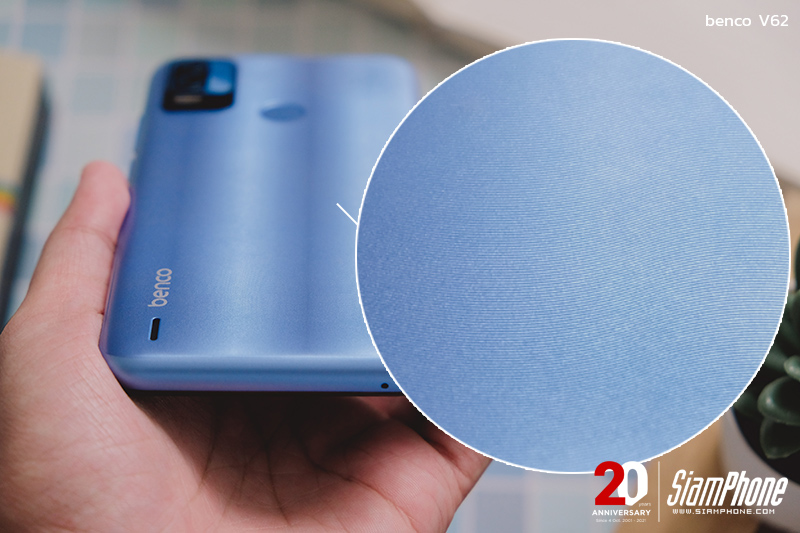 6.1-inch large screen in a compact body
Even the benco V62 has a sleek and compact body. But it gives a large 6.1-inch display screen with HD + resolution (1560 x 720 pixels) with a screen-to-device ratio of 85% and an aspect ratio of 19.5: 9, giving a wider viewing angle. The sharpness is at a good level. In indoor use, it is clearly visible. But if you have to go out to fight the sun outdoors May require a bit of focus.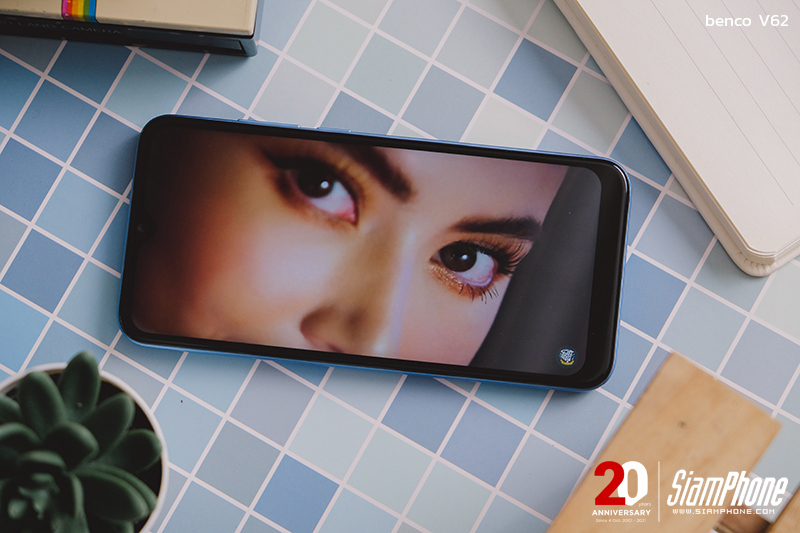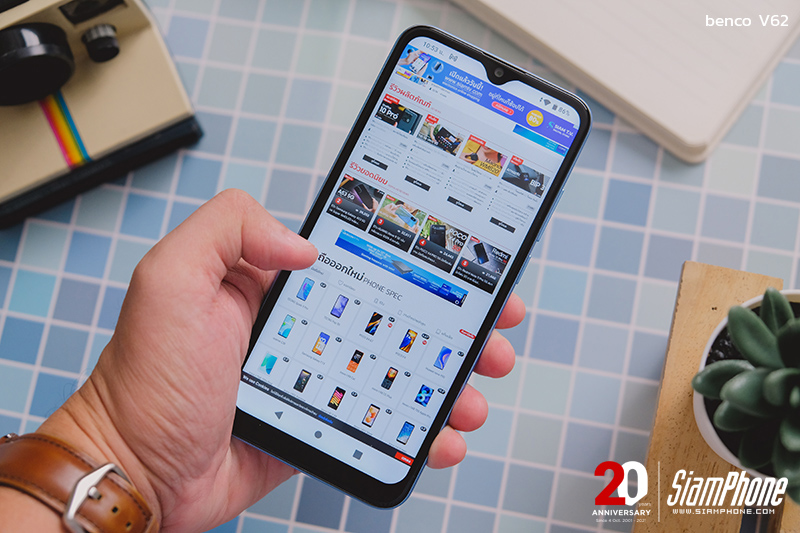 performance
benco V62 is a budget mobile phone. that provides complete entry-level specs With an Octa-core processor, working with 2GB RAM + 32GB ROM, can expand external memory up to 128GB. Runs on Android 11 (Go edition) operating system, which is about 30% faster than Android 11 (Go edition) and will make the animation flow more smoothly Ensures a smooth and fast user experience, supports dual SIM 4G.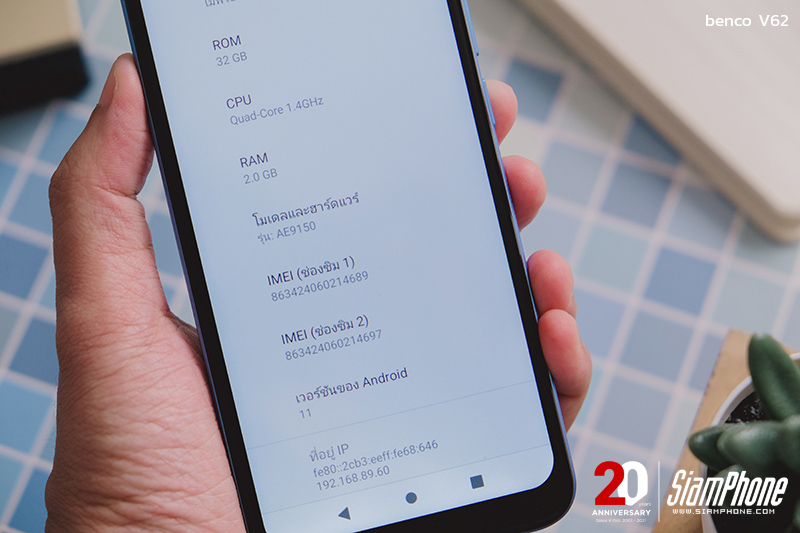 The benco V62 also comes with a face unlock feature. And there is a fingerprint sensor on the back of the device as well. Supports fingerprint registration up to 5 fingerprints and 1 face, allowing for more convenient and secure unlocking.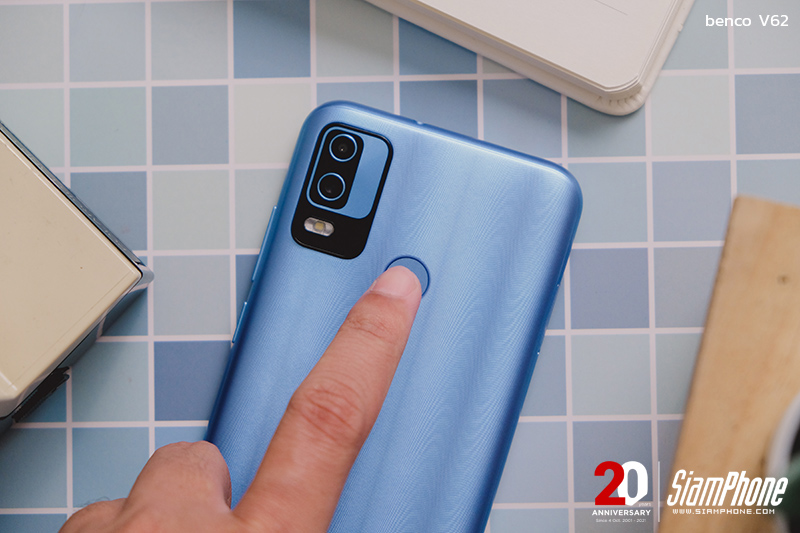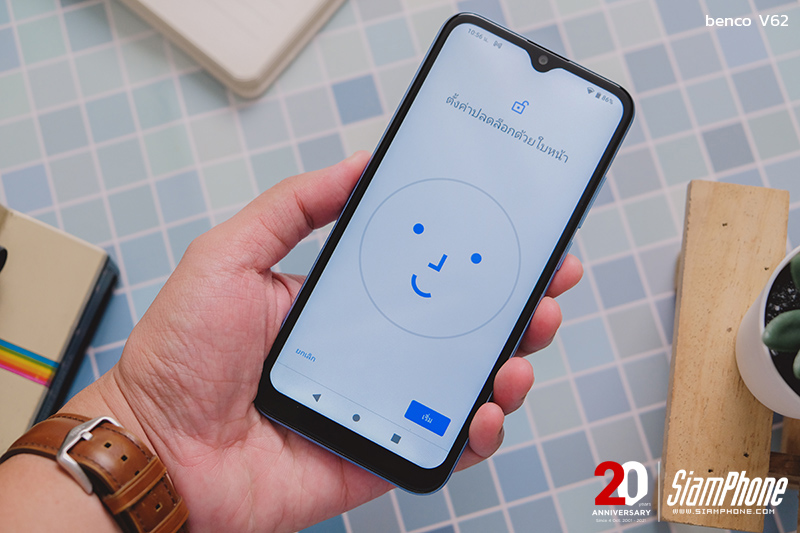 battery
The benco V62 comes with a 3,500mAh battery, which the brand claims can be used in standby mode for up to 17 days. to help extend the service life for a longer time when the battery is low.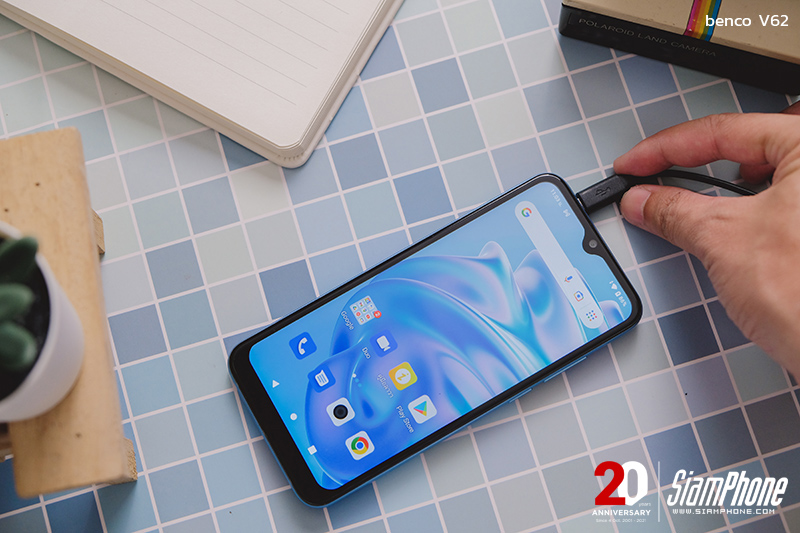 camera
The benco V62 is equipped with a 12MP + CIF dual rear camera with a Sony sensor with large 1.4µm pixels and a large f/1.7 aperture. It's bright and sharp. front camera part 5MP resolution, f/2.0 aperture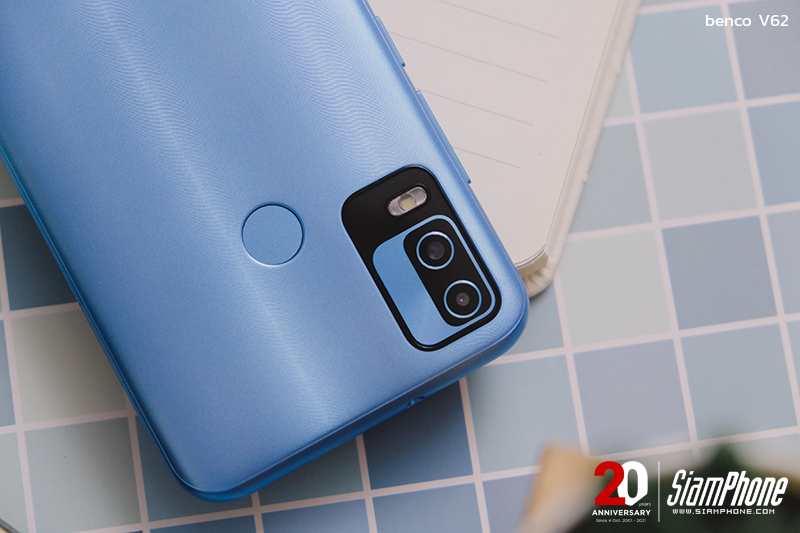 The benco V62 can capture portraits with clear background blur. Make the image look more outstanding. This mode is supported on both the rear and front cameras.
with a large sensor Help the resulting image to be brighter and more clear. even when shooting in low light
Camera sample
Sample & Photo