Luxurious, beautiful, powerful HUAWEI MateBook X Pro HUAWEI's flagship laptop, a masterpiece. Magnesium alloy material Inside, put the power of Intel Core Gen 12 using the best screen ever from HUAWEI, screen resolution 3.1K.
The power has been released. HUAWEI MateBook X Pro, a master grade laptop. The machine is made of magnesium alloy material, providing strength, looks beautiful, but is lightweight. The body of the MateBook X Pro weighs only 1.26 kg. It has a maximum thickness of 15.6 mm. It uses a new coating technique, Micro-arc oxidation, giving the surface a matte finish. Stroking and feeling soft, comes in a new color, Ink Blue, which is a pretty cool device. seen in this article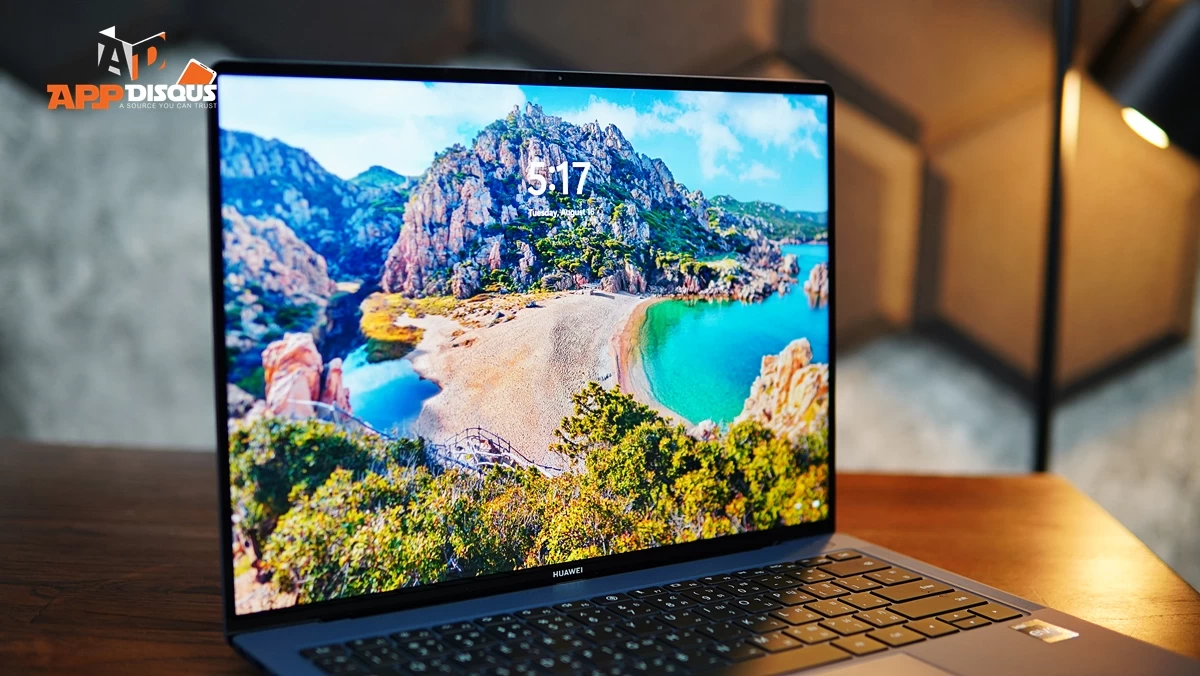 This laptop also offers a high-end display. The HUAWEI Real Color FullView Display is a 14.2-inch touchscreen display with very thin bezels. Screen-to-body ratio of 92.5%, screen resolution 3.1K (3120 x 2080 pixels), refresh rate 90 Hz, brightness 500 nits.
Accurate color reproduction in the DCI-P3 standard and an average value of ΔE<1 as certified by TÜV Rheinland for color accuracy.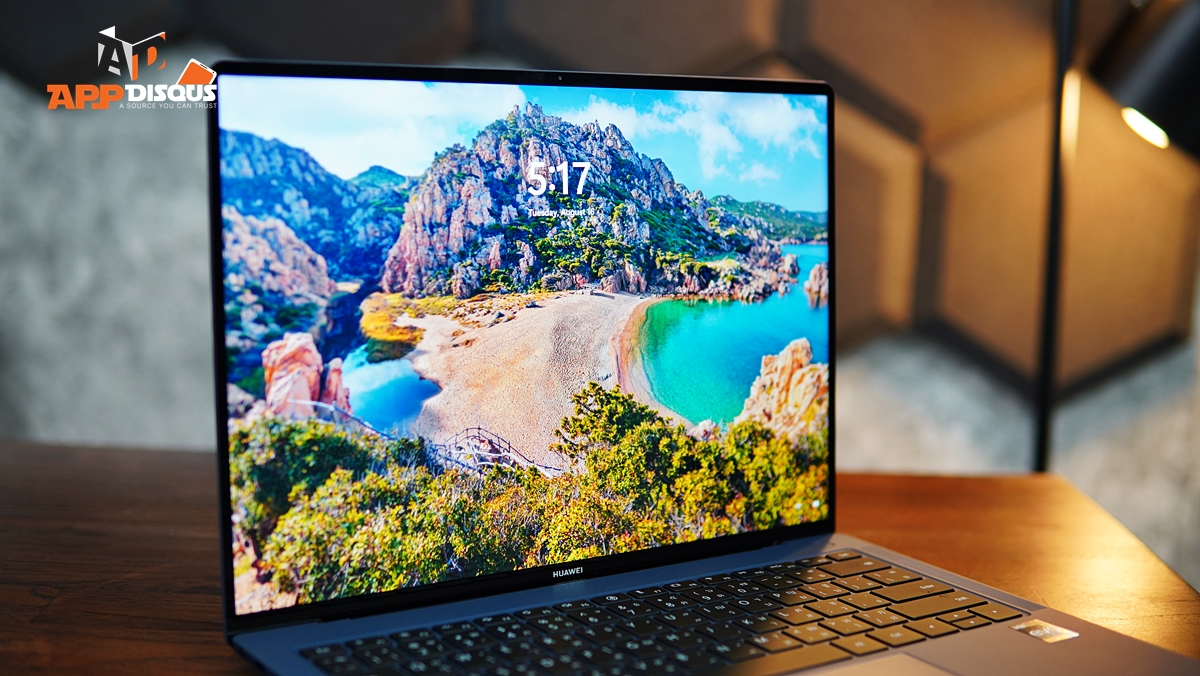 Big screen but thin bezel The machine has a size that is easy to carry. It's not different from a laptop screen. 13 inches in general It's a top-level model that's not too thick and not too heavy.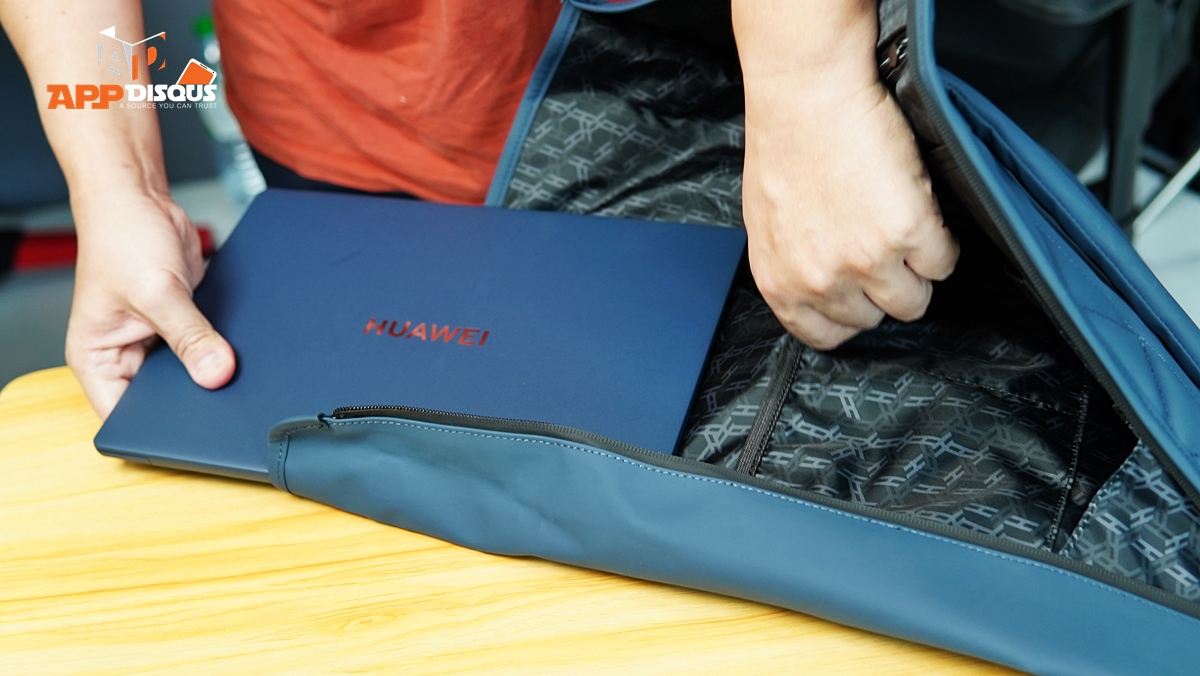 The keyboard has been re-adjusted to a height of 5 mm. The tension is soft, but it bounces back quickly. There is a Fingerprint button for scanning the finger to use, which is the built-in Power button.
The touchpad is made to be large. edge down to the bottom Supports control up to 8 gestures, so it can command important tasks that we use often. right on the touchpad for example
Slide up or down along the right edge to increase or decrease the volume.
Slide up or down along the left edge for further adjustments. reduce screen brightness
Knock twice with one knuckle to take a screenshot
Knock twice with two knuckles to start recording a screen video. and double-tap the touchpad again to end the screen video recording. (Can record up to 2 hours at a time)
Scroll left or right at the top edge. to adjust the video playback forward or backward.
Slide two fingers to the right edge, open HUAWEI PC Manager, view or clear all notifications. Tap on the top left corner foldable program
Tap on the top right corner Close any program or browser page.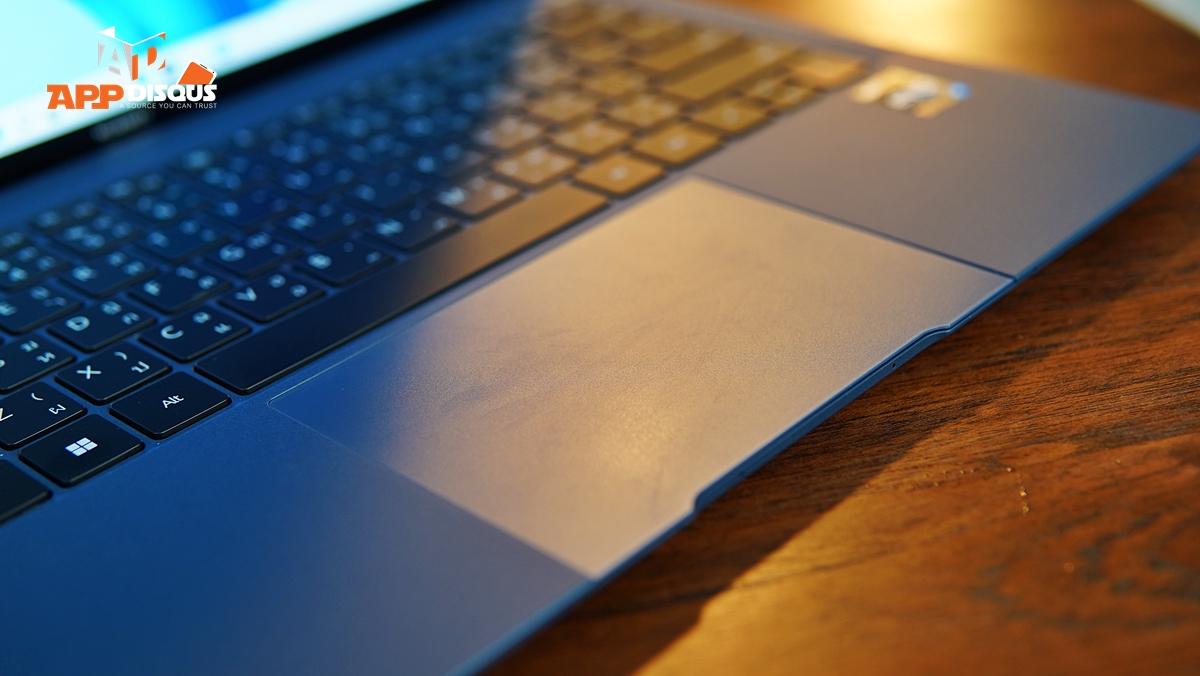 Use the HUAWEI SOUND sound system with up to 6 speakers, the sound is clear, the sound is good. Outstanding in terms of direction because it provides wide surround sound. And the front camera for 720p FHD is used in meetings with AI programs to adjust the face, smooth Beauty Mode.
In terms of speech, it is equipped with 4 dual microphones, designed to work with Personal Voice Enhancement technology to support the speaker's 360-degree surround and receive sound from a distance of up to 5 meters, while also being able to manage noise cancellation. from various environments clearly
The machine is thin, easy to carry, not much weight. A full day's run with the large 60Wh battery as tested in balanced usage mode. It will last up to 10 hours for general work. I still have batteries left to go home.
HUAWEI MateBook X Pro supports HUAWEI SuperCharge 65 W fast charging via Type-C charging cable and provides an easy portable charger. It is the same size as a smartphone charger only. The charging adapter is compatible with smartphones and tablets as well. Especially Huawei smartphones that support the SuperCharge system all use the same technology.
The included ports are USB-C x 2, Thunderbolt 4 x 2, and a 3.5 mm headphone port. No standard-sized USB A comes directly on the device. Inside the box, there is a USB A to USB C converter included.
4 ports, all ports are fast. but reduces the variety of ports on the machine Relying on the versatility of USB-C to support data transfers Use it as a charging port and use it as a DisplayPort to connect an external display. so that the machine does not look cluttered and reduce the thickness to some extent

internal use
High performance: HUAWEI MateBook X Pro uses the latest Intel Core i7-1260P Alder-Lake architecture processor, 16GB dual-channel ultra-fast LPDDR5 5200 MHz RAM and 1 TB NVMe PCIe SSD. It's about 3,500/2,900 MBs.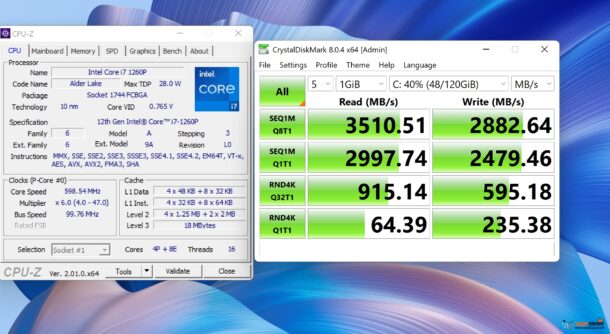 The performance is quite strong for a laptop to be used for work. It is one of the guaranteed models from Intel Evo, providing high-end quality. And the work is quite quiet too. Below the body, there is an ultra-thin S-shaped Shark Fin propeller fan. Quietly without heat Even with Performance mode on, it still dissipates heat well. There is no particular point that accumulates heat on the machine.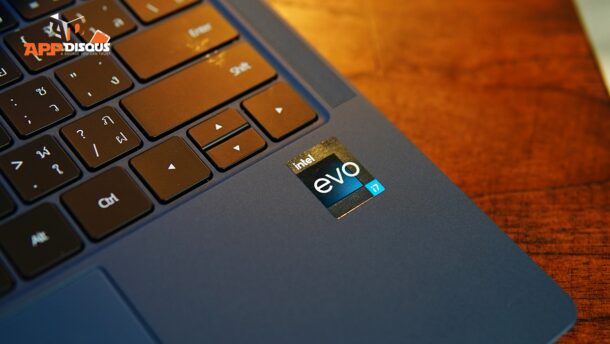 In the system of HUAWEI, there is a special program to help manage driver updates and clear garbage. It is a free program that has a centralized management of all devices within a single app.
Supports Air Gesture technology, using hand gestures to operate without touching Use flicks up and down, left and right to scroll the page. And using the palm to push forward to order to play or stop the content displayed on the screen.
And there are programs that help to use the camera with various teleconference programs. Let our images come out looking good, there is a Beauty Mode to adjust the face to look more smooth and clear, and the FollowCam system that the camera can capture the speaker's face and move according to the speaker in front of the camera when we move, has a virtual background cutting system. Background Change the background to a variety of places, like taking a photo in front of a green screen, and Eye Contact, where the camera will adjust the angle of the picture to make it look like the speaker's eyes are looking at the camera for us in real time.
It can be seen that many of the ways HUAWEI has adopted the technology of smartphones. outstanding in function Let's continue to develop into his own laptop as well.
And of course, the HUAWEI MateBook X Pro is one of the devices in the HUAWEI ecosystem. such as sending pictures or files or working interconnection between laptop and smartphone, tablet or monitor
Everything is designed in a centralized manner. Easy to order and do via the Control Panel on the HUAWEI MateBook X Pro in one place.
Summary at the end of the review
The top-of-the-line work laptops from HUAWEI come with a magnesium alloy exterior. Provides strength, beauty and light weight Chasing to internal performance that is guaranteed grade Intel EVO. Don't worry about the strength and luxury of the machine when carrying it for outdoor use.
The display is very good, high resolution, thin bezels, 3:2 aspect ratio, and accurate colors. It can be used in a way that meets the challenge of creators. Add a camera system that helps focus alignment. adjust face and eyes and equipped with 4 microphones to get the best picture and sound in meetings for work calls or online classes. Design the external device and insert the internal system directly into the line of work.
HUAWEI MateBook X Pro is priced in Thailand at 79,990 baht. Comes in the color Ink Blue (Ink Blue). You can try to touch the real thing that is displayed in front of the HUAWEI Experience Store from today.