POCO X4 GT, the flagship of low-cost gaming But the specification is heavy Super smooth screen with a refresh rate of up to 144Hz, FHD + resolution, supports Dolby Vision technology, displaying billions of colors. Powered by the latest MediaTek Dimensity 8100, 8GB of LPDDR5 memory supports high frame rate gaming. There is a cooling system LiquidCool Technology 2.0 for gamers to enjoy without being hot. And also gives a full battery capacity of 5080mAh, plus 67W turbo charging to charge faster. Have fun with no limits
appearance
Look & Design
The POCO X4 GT has a rugged design, dimensions 163.64 x 74.29 x 8.87 mm, weight 200 grams, may seem a little heavy. But compared to the capacity of the battery that is large considered enough It also helps to control the direction of playing games more easily.
The display is a 6.6-inch wide LCD True Display, FHD + resolution, with a refresh rate of up to 144Hz, supports Dolby Vision technology that can display billions of colors. Maximum brightness of 650 nits covered with durable Gorilla Glass 5 protection.
The upper part of the POCO X4 GT screen has a punch-hole design, with a 20MP front-facing camera with an aperture of f/2.45 in the center, and above it is a small speaker box.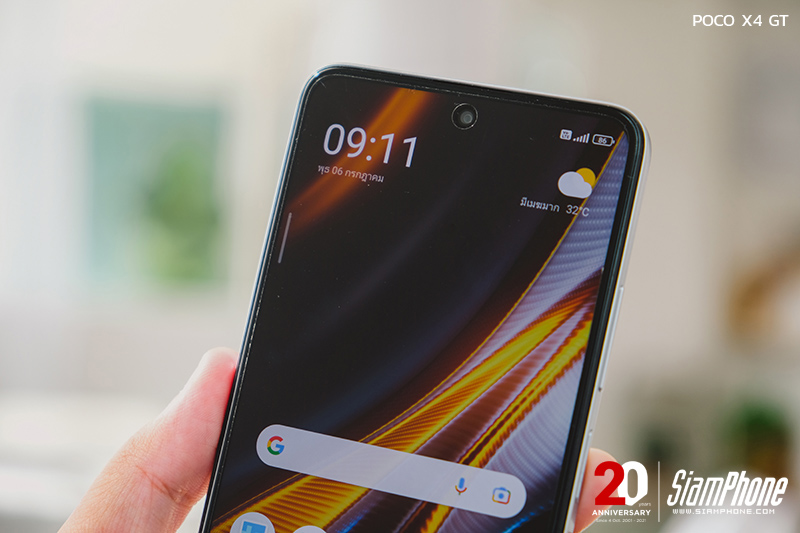 The bottom part of the screen is a software navigation system. You can adjust the format according to your preferences in the settings.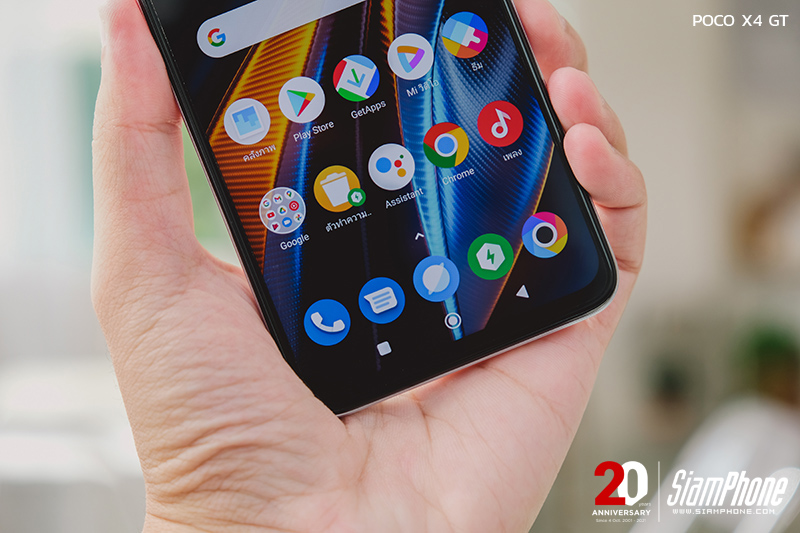 The top of the machine is equipped with an audio speaker, microphone and IR Blaster to use as a remote control as usual. In addition, there is a 3.5 mm headphone jack that was not available on the previous model.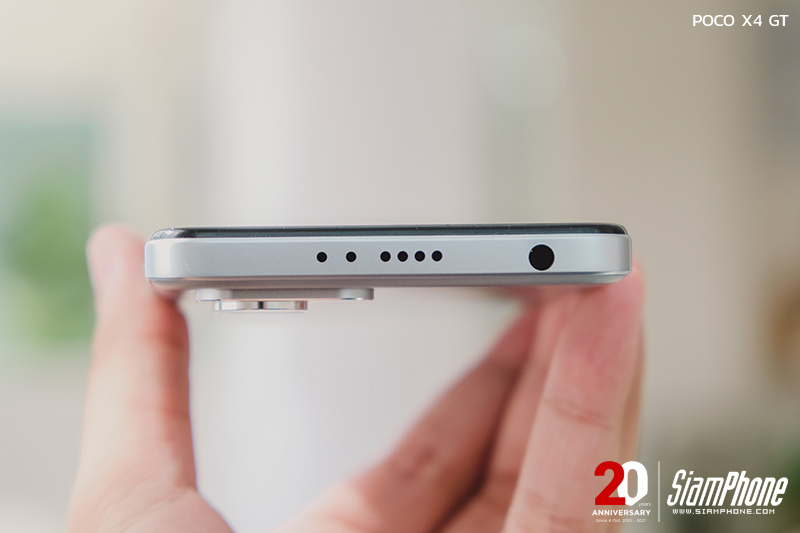 The left side of the POCO X4 GT has no use.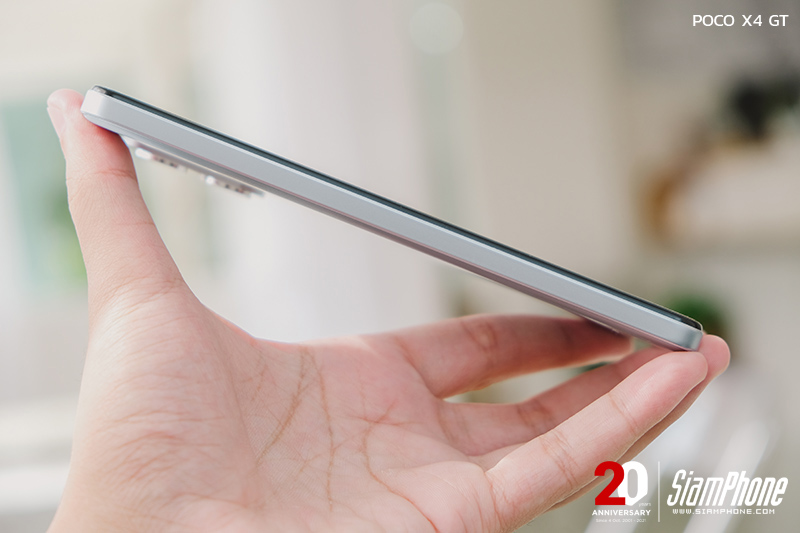 The right side of the device is a volume up and down button. Next down is the Power button, which has a fingerprint sensor to unlock it.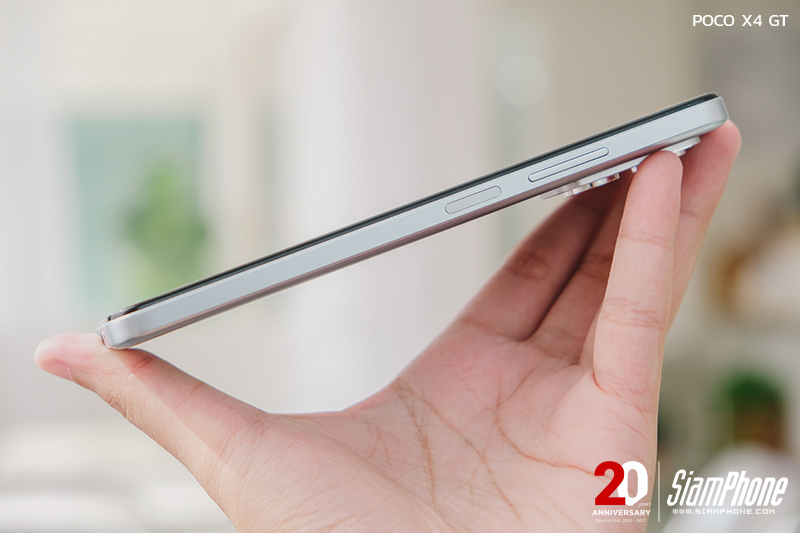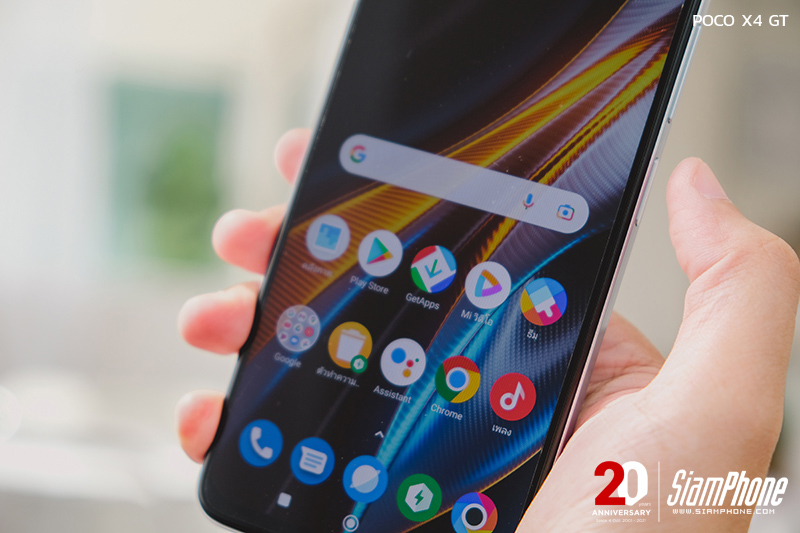 The bottom of the POCO X4 GT has a USB Type C port in the middle, and the right side is an audio speaker. and the left side is a micro and a 2-channel SIM tray that supports Nano SIM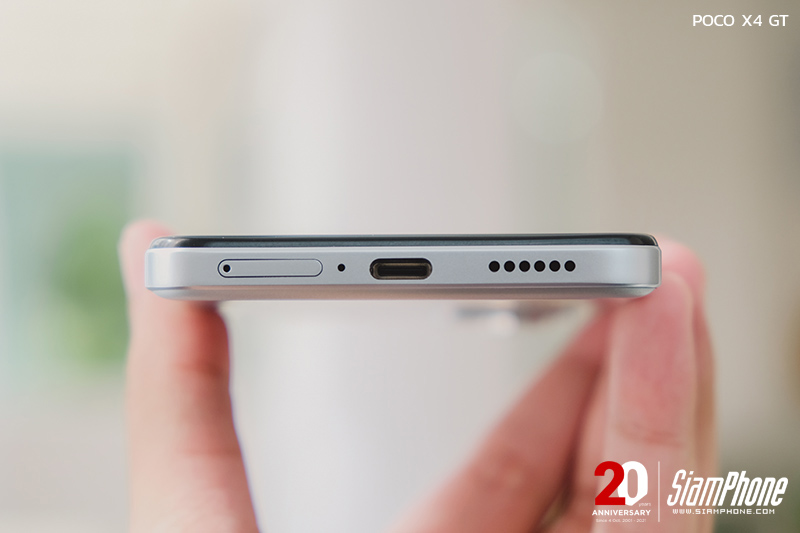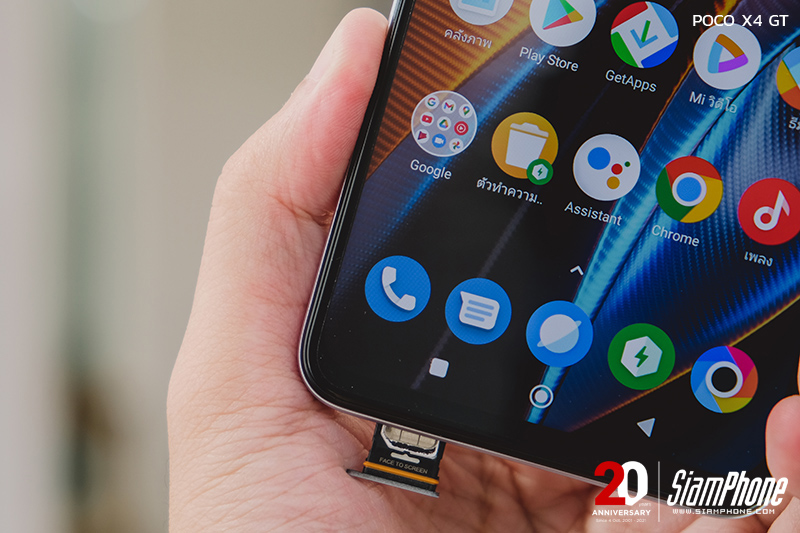 for the back of the machine Install a rear camera with 3 lenses, consisting of a 64MP rear camera (f/1.89) + 8MP ultra-wide lens (f/2.2), 120° viewing angle + 2MP (f/2.4) macro camera and lights Flash The surface of the back cover has a smooth, matte finish. Metallic gray shades Looks premium and strong
accessories inside the box
POCO X4 GT body
USB Type-C cable
67W adapter
SIM tray eject pin
protective silicone case
Manual and Warranty Card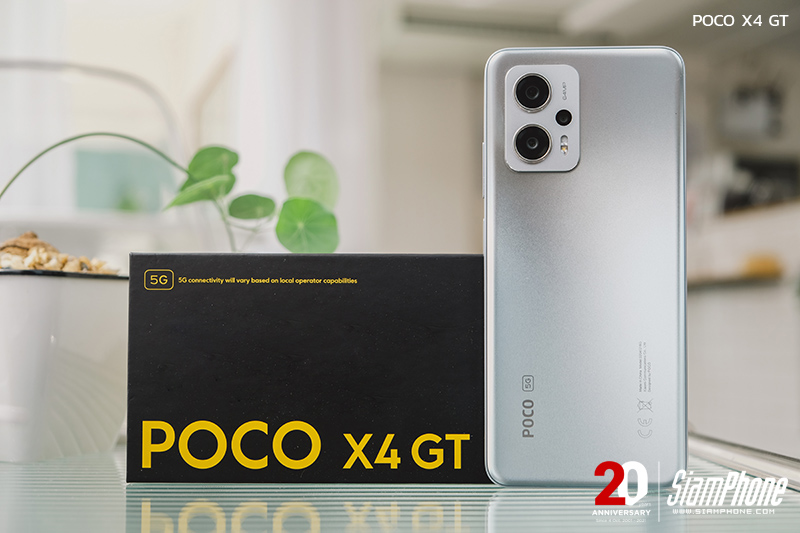 Basic specs of the POCO X4 GT
Operating system: MIUI 13 based on Android 11
Body size: size 163.64 x 74.29 x 8.87 millimeters
Weight : 200 grams
Display screen: LCD True Display, 6.6 inches wide, FHD + resolution, supports a refresh rate of up to 144Hz with a touch screen response rate of 270Hz, provides a maximum brightness of 650nits, has an outdoor mode and reading mode
Chipset: MediaTek Dimensity 8100 Speed ​​2.85Gz
GPU : Mali-G610 GPU MC6
RAM : 8GB LPDDR5
Internal storage: 128/256GB UFS 3.1
MicroSD Card is not supported.
Connectivity: 5G, 4G, Wi-Fi 2.4GHz/5GHz, Bluetooth 5.1, GPS, Glonass, USB OTG, IR Blaster, NFC
USB Type-C port
The rear camera has 3 lenses as follows:

Main camera : Resolution 64 million pixels, sensor size 1.6µm, aperture f/1.89
Second camera : Wide-angle lens, 8 megapixel resolution, 120-degree field of view, f / 2.2 aperture
Third Camera : Macro lens, 2 megapixel resolution, f / 2.4 aperture

Front camera : 20 megapixel resolution, f / 2.4 aperture
3.5 mm headphone jack (Hi-Res audio)
Security system : Scan the finger on the side of the device, scan the face.
battery : 5,080mAh supports fast charging 67 watts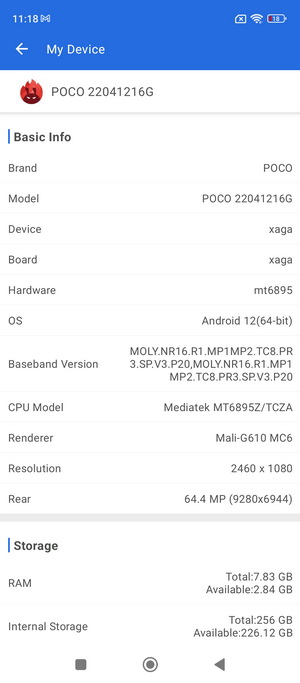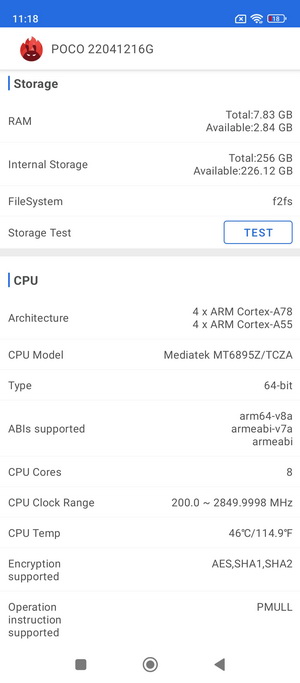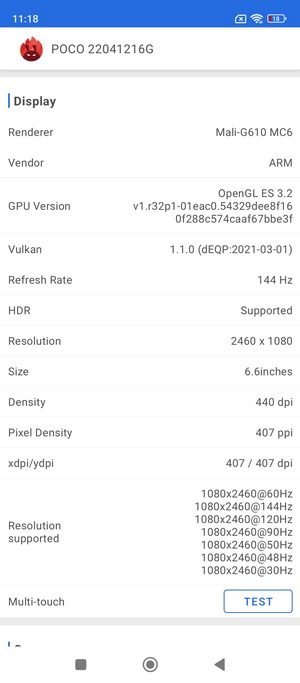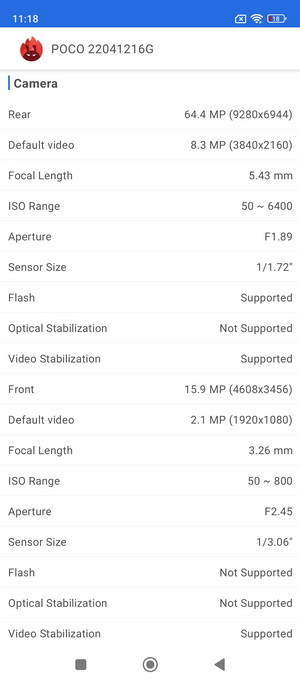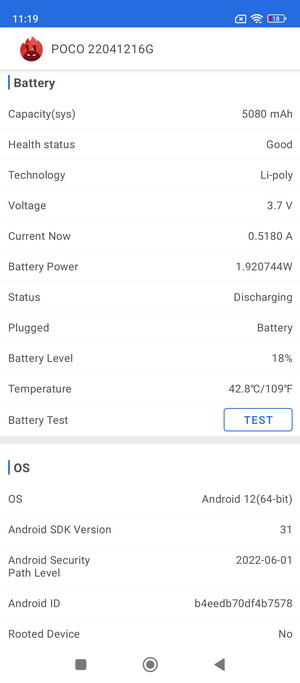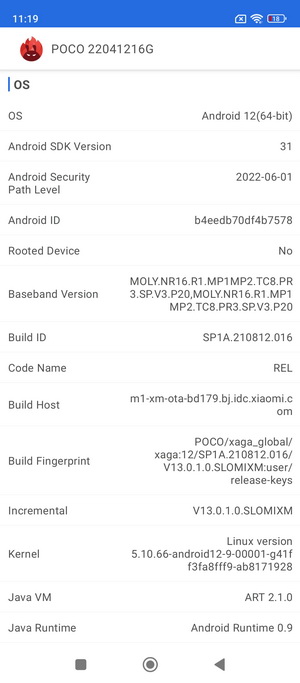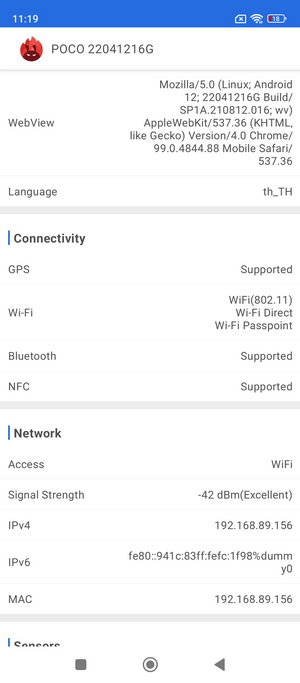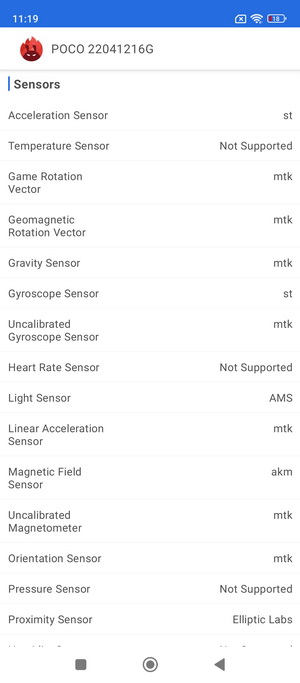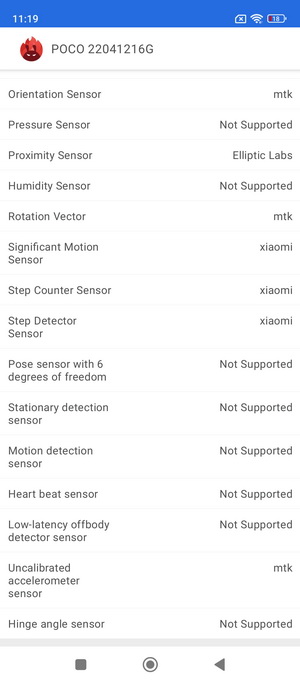 processor
POCO X4 GT comes with MediaTek Dimensity 8100 chipset running on TSMC 5nm through advanced manufacturing process. thus making the processing faster full performance Supports dual 5G connectivity. 5G works with 8GB of LPDDR5 RAM and UFS 3.1 ROM, which will be available in two capacities, 128GB and 256GB. The POCO X4 GT is a model with memory and storage. The fastest POCO ever, allowing lag-free high frame rate gameplay. It also saves more energy. and has lower heat Great for people who like to play games or stream games a lot.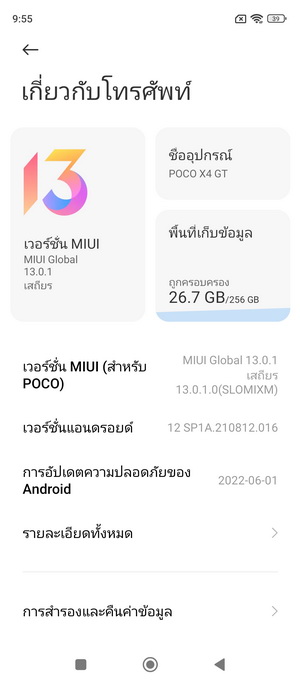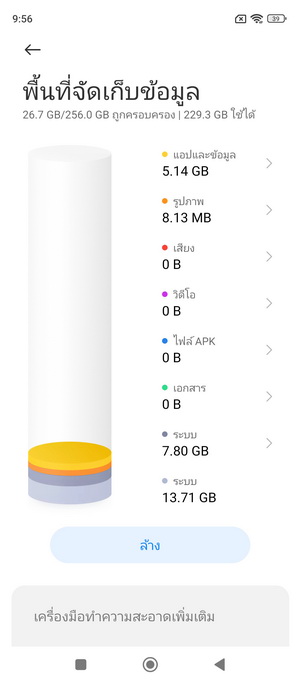 operating system
POCO X4 GT is a MIUI 13 operating system based on Android 11 from the box. Which has both a new UI look that has been updated to look modern and beautiful and new features which comes in to support easier use, such as adding NFC symbols on the status bar and the quick access bar When the screen slides down and the Control Panel that changes its appearance Separation of slides left or right for browsing information, which will be used more clearly, etc.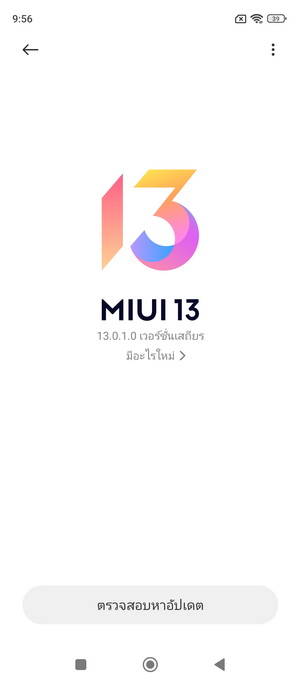 lock screen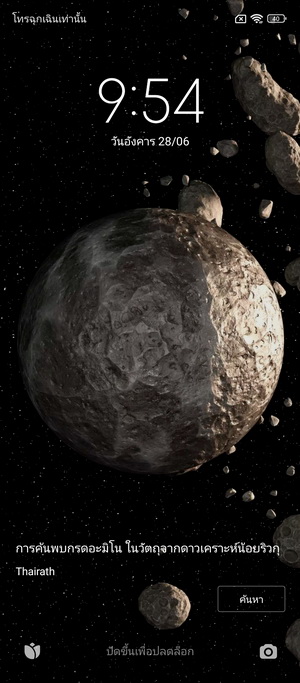 home screen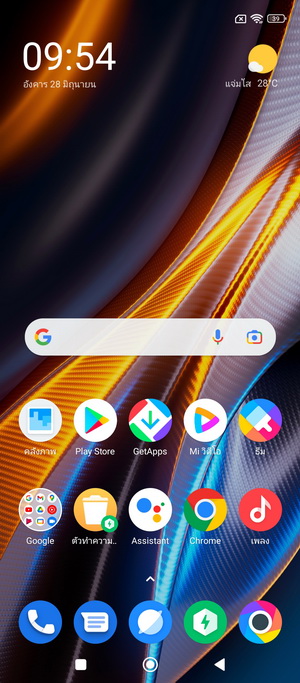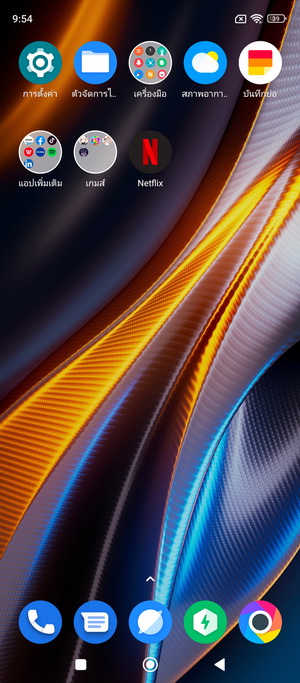 Drawer screen (apps)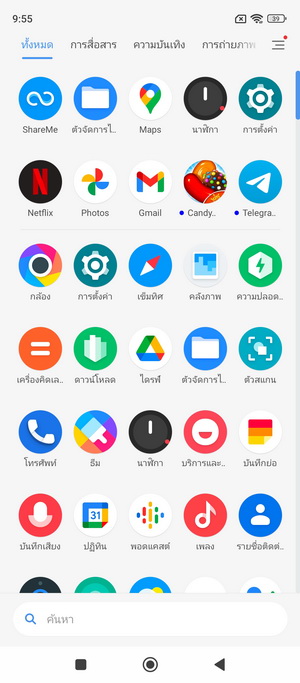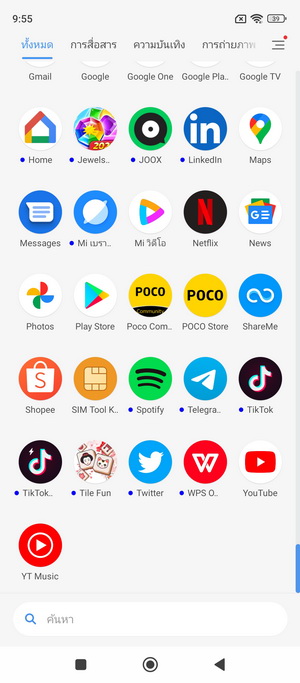 impression
Although the POCO X4 GT uses an IPS LCD screen, the display is called extraordinary. Because it comes with Dolby Vision technology that can display billions of colors. with a maximum brightness of 650 nits, and the display can be set to accommodate a wide range of our needs.
by "normal screen" can adjust the level of screen brightness, both or adjust automatically according to the external light conditions. "Reading mode" to adjust the light to warm tones Helps not to strain your eyes when you have to stare at the letters on the screen for a long time Help readers to use more comfortably.
the inner part "Dark Theme" will adjust the background theme to be darker The background color is completely black. Even without an AMOLED screen, you can set the time to enable and disable this mode as needed.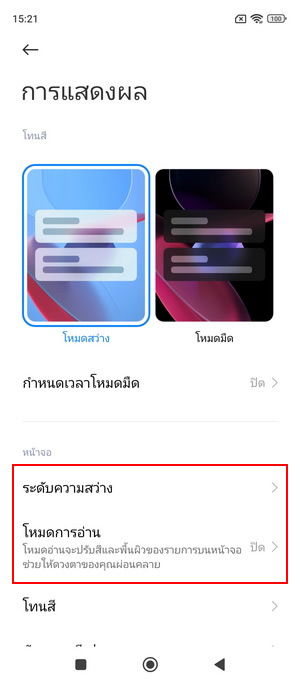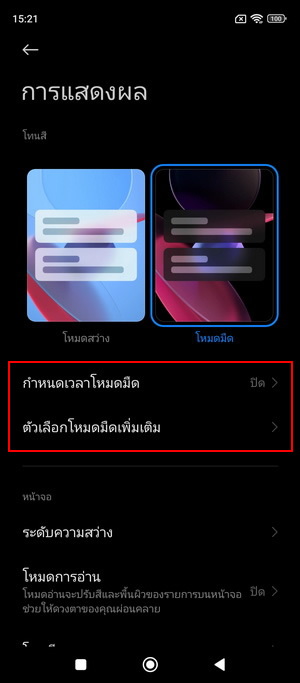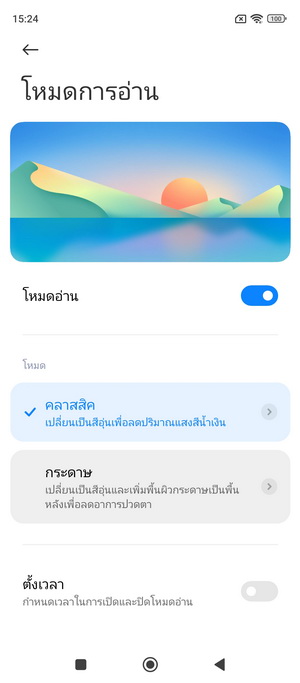 color tone
There are four different color tones to choose from: Vivid, Saturated (darker), Original, and Advanced settings. This will allow us to choose the level of color space we want. including the tone according to the need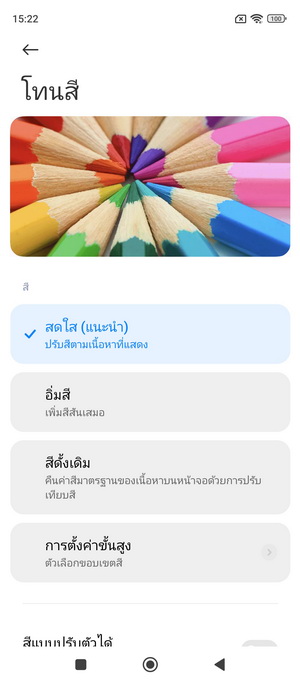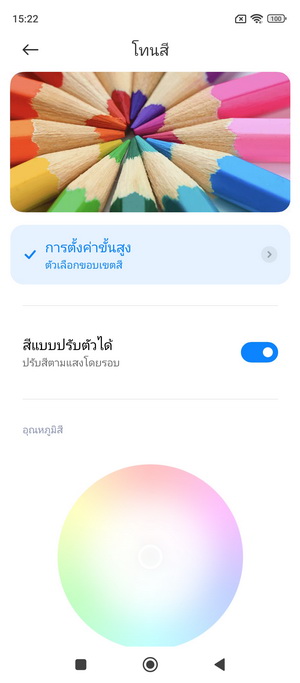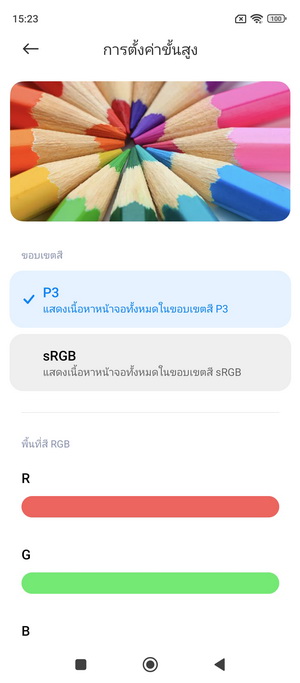 Rendering with VR
for gaming phone Don't miss out on bringing your smartphone to use with various VR glasses to add more dimensions to the game. In the POCO X4 GT, there is a VR display function to enhance the viewing experience. The screen is sharper, less blur, less flicker, adding more fun and realism to the images seen on the screen through VR glasses.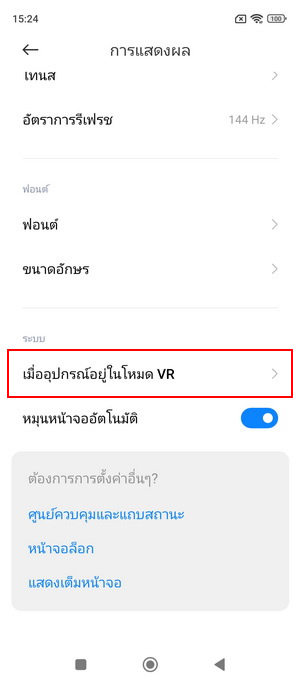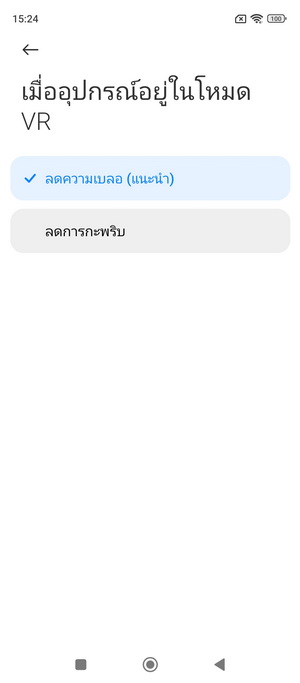 control center layout
On the MIUI 13 operating system, the control panel has been modified to look different. It divides the slide to the left or right. to distinguish between "Basic Settings" and "Notifications" are separated for clarity of information.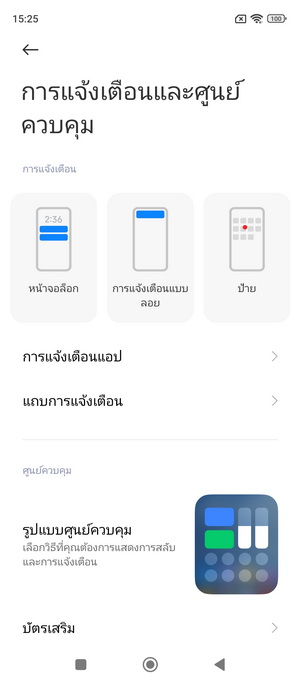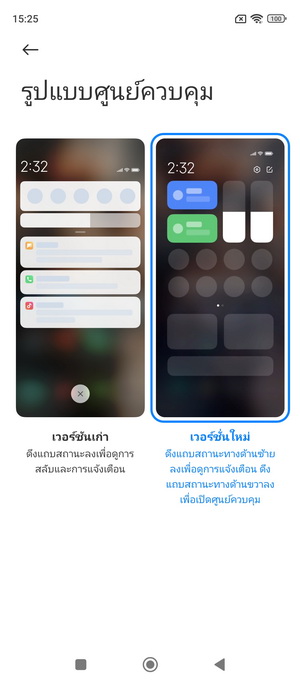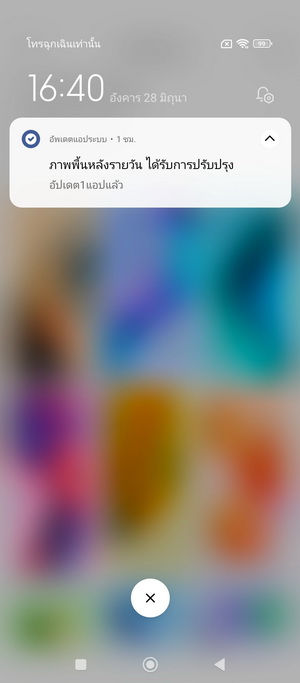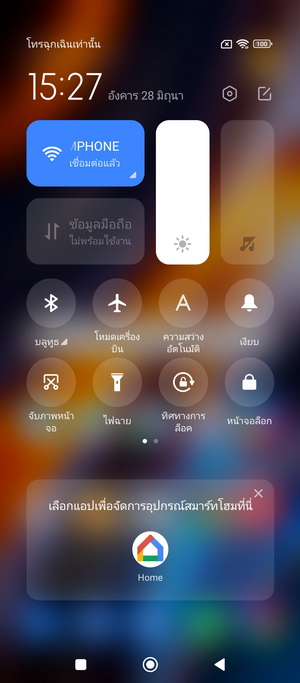 special feature
sidebar This is to install the sidebar. to run the basic tools Including applications that are used regularly more comfortably
front camera assistant Help to adjust the face to have a rainbow. and increase the brightness When using the front camera when using VDO itself
floating window This minimizes the size of the application window. for more flexible one-handed use
overlapping area Help those who want to clearly separate the usage between the 2 parts. In just one smartphone, such as personal and work matters, or the use of parents and children, etc.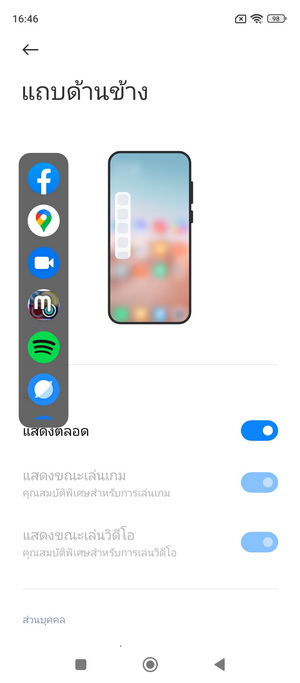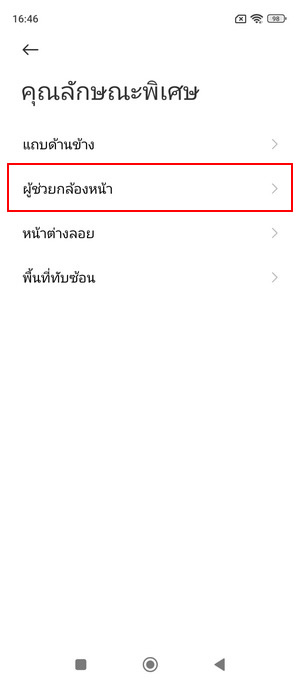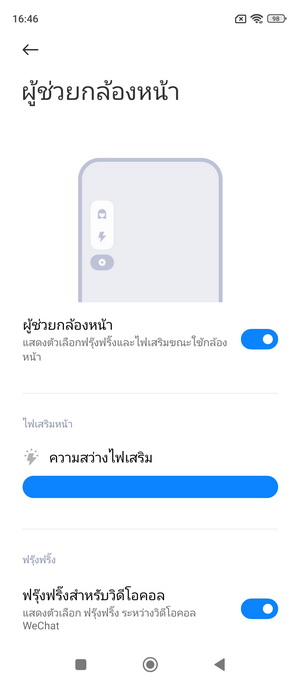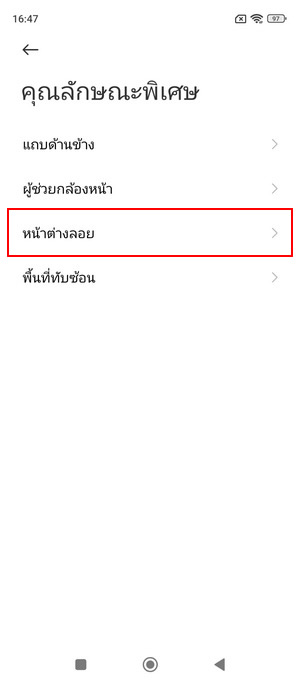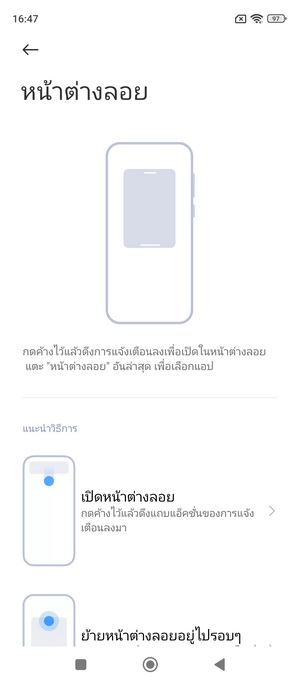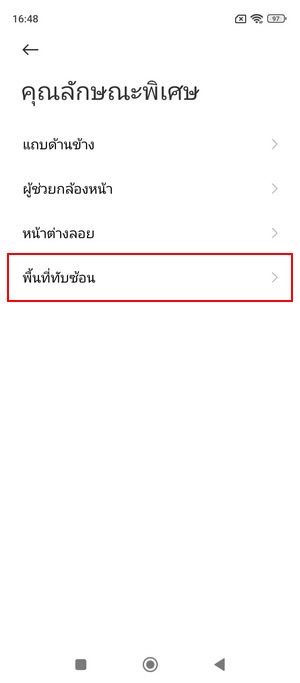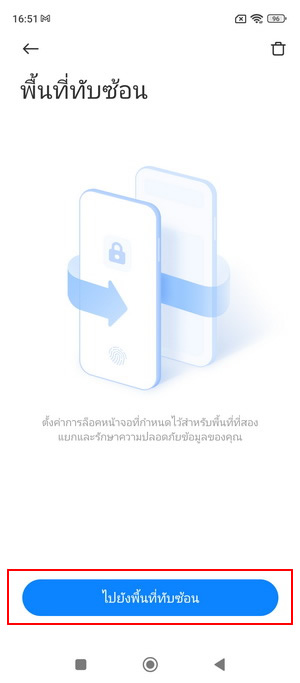 Speed ​​test and display of the POCO X4 GT
Speed ​​performance test results with AnTuTu Benchmark v9.4.0, 804,284 points
Overall performance test results with Geekbench 5 scored a single-core score of 922 and a multi-core score of 3 601 points.
Overall performance test results with 3DMark (Sling Shot) got 5 850 points.
Multitouch screen inspection results up to 10 points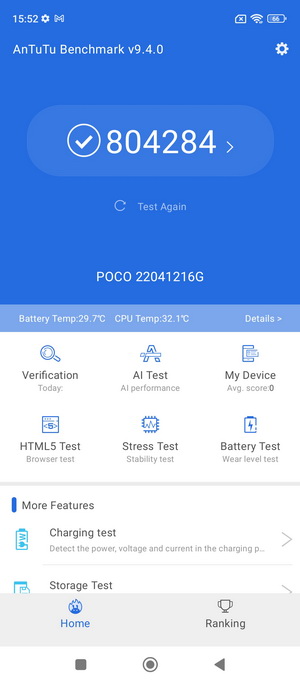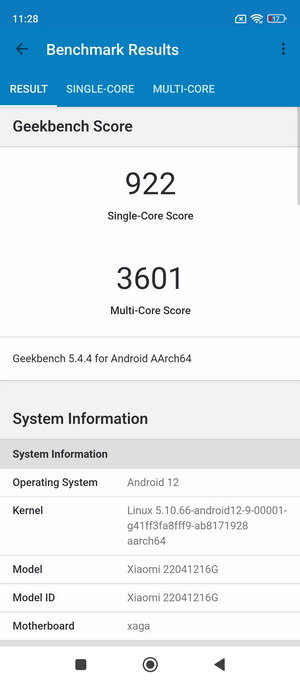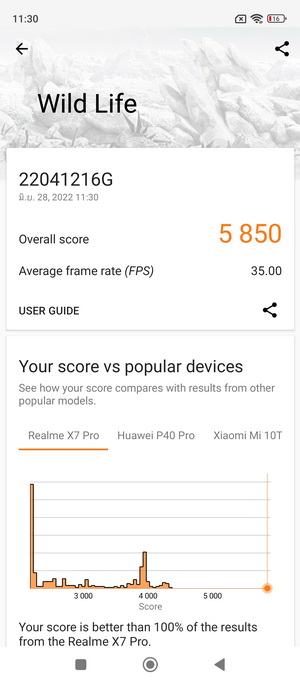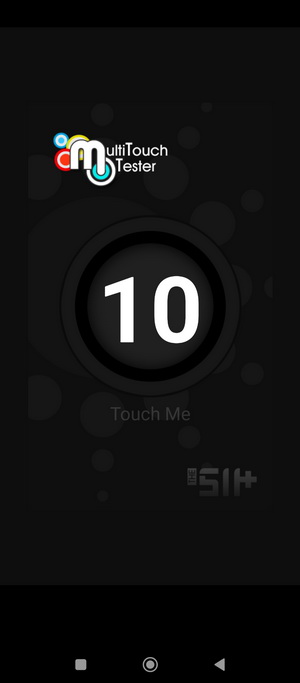 Test the sensor with the Android Sensor Box program. The sensor was found as follows:
Accelerometer Sensor measures the acceleration due to inclination.
Light Sensor detects light
Orientation Sensor The sensor adjusts the viewing angle of the screen.
Proximity Sensor turns off the screen automatically while talking to your ear.
Gyroscope Sensor The sensor detects the rotation of the smartphone.
Sound Sensor measures the sound level.
Magnetic Sensor measures the intensity of the magnetic field.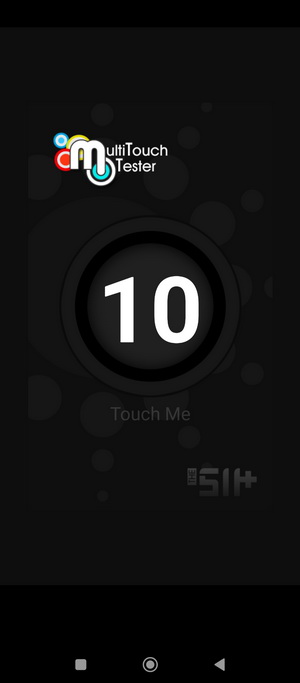 interesting point
Special & Features
Classic design, beautiful in every angle, not bored
The POCO X4 GT comes with a popular print design that looks classic and simple, making it never boring to look at. The machine is square. Light and thin, only 74.29 mm., comfortable to hold in your hand. Made of premium plastic material. The color that has been reviewed is silver. Silver. The back cover is shiny, shiny, and has a good touch. Looking for strength and durability, the POCO X4 GT is available in three color options: Black, Silver and Blue.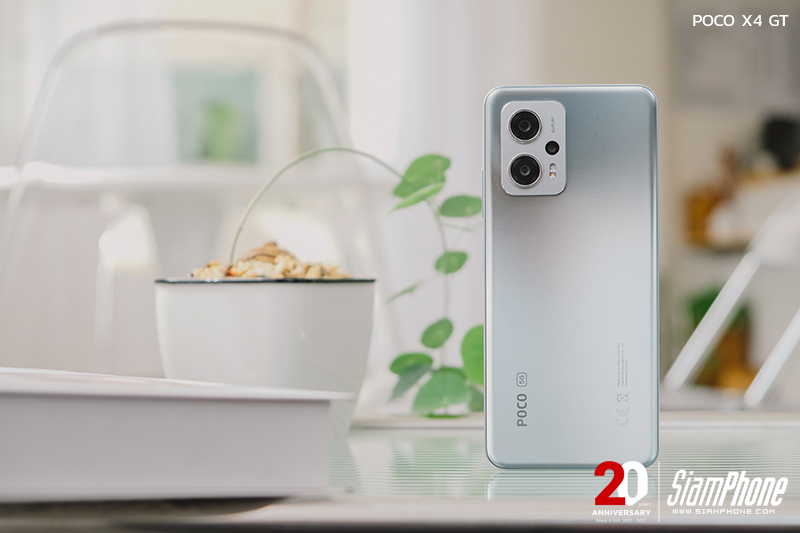 big clear screen
Although the POCO X4 GT uses an LCD panel, it boasts more than just a 144Hz refresh rate and a 7-step DynamicSwitch automatic refresh rate adjustment. Helps extend battery life and provides a smooth screen operation Supports Dolby Vision technology that can display 1 billion colors for true-to-life colors, deep blacks, giving the screen a richer contrast. The 20.5:9 aspect ratio LCD provides a wide viewing angle. Watch various content more vividly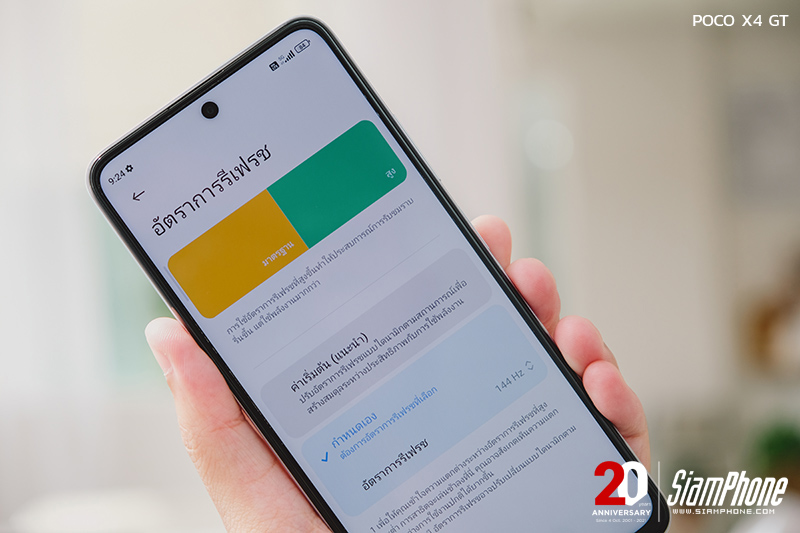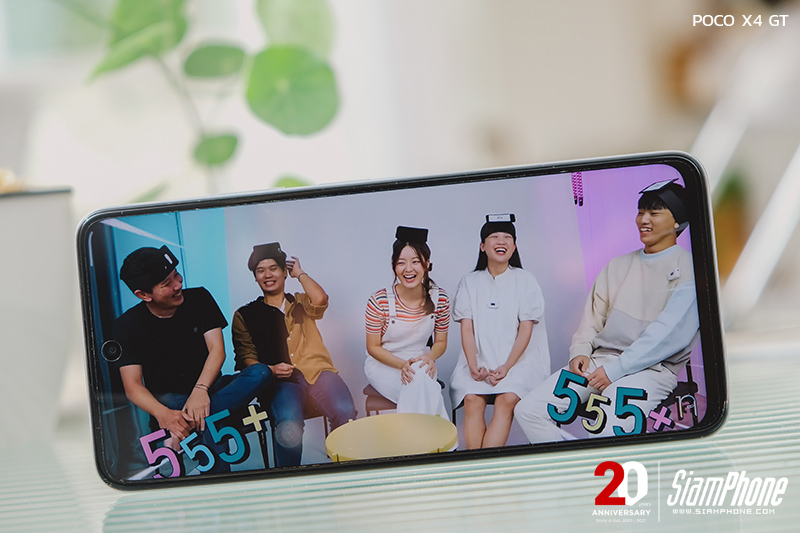 The POCO X4 GT has a different mode of content support. Both reading, playing games and watching clips, including Paper Texture, DC Dimming and True Display modes to help protect your eyes. By adjusting the color temperature of the display according to the ambient light conditions Makes it comfortable to use in every situation.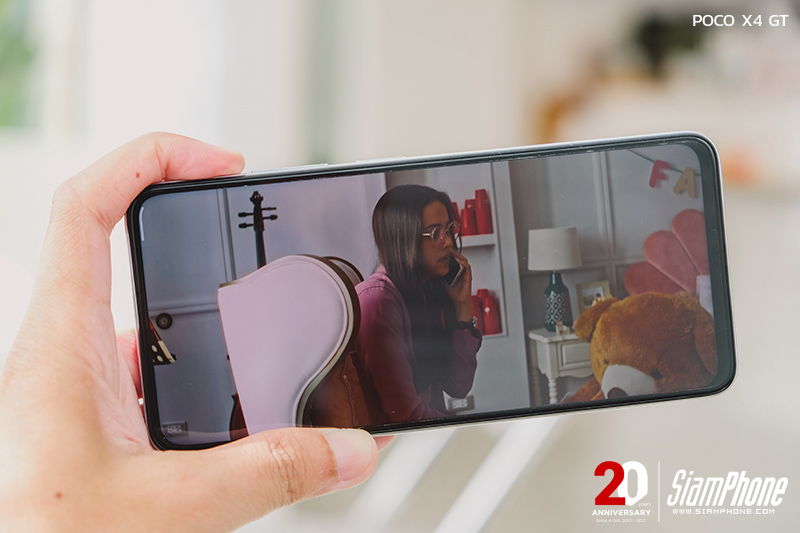 The POCO X4 GT also comes with stereo speakers. Supports Dolby Atmos sound system that delivers loud sound all around for full entertainment
high efficiency
The POCO X4 GT is equipped with a MediaTek Dimensity 8100 processor running on TSMC 5nm through an advanced manufacturing process. thus making the processing faster full performance Supports Dual 5G Connectivity 5G works with 8GB of LPDDR5 RAM and UFS 3.1 ROM, which is available in two capacities, 128GB and 256GB, which is the fastest memory and storage model. of POCO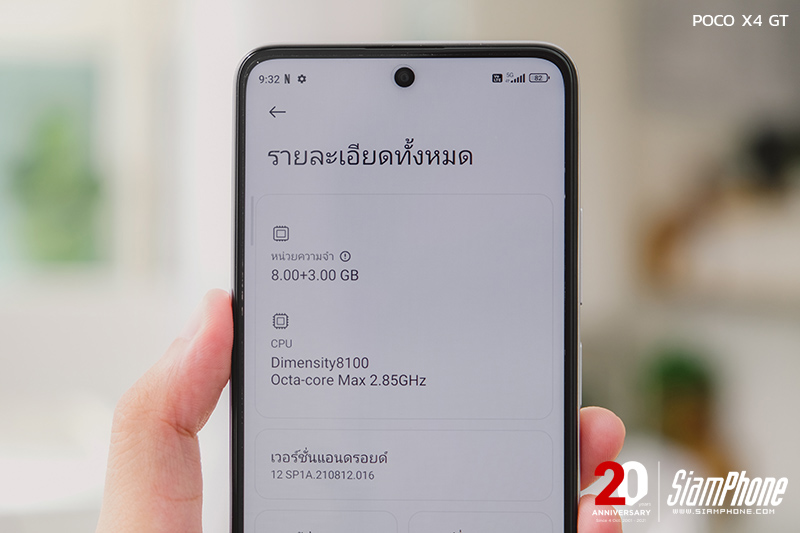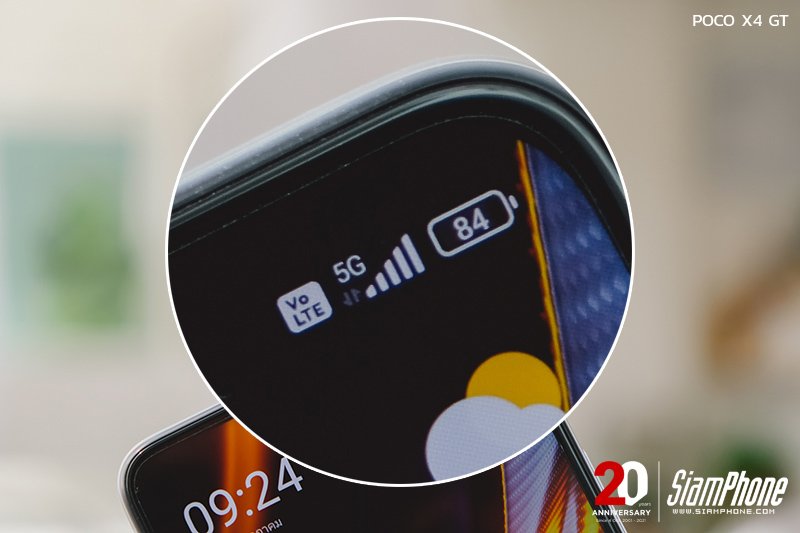 in the gaming test It can be said that it came out well. Has a smooth, uninterrupted, can adjust the efficiency and the frame rate of each game at a high level LiquidCool Technology 2.0 cooling system keeps the SoC cool and maintains smooth performance. Including seven layers of graphite that effectively disperses heat away from the screen. Reduce heat generation better When playing heavy games for a long time, this is the perfect smartphone for gaming enthusiasts. and entertainment line at an affordable price
battery
The POCO X4 GT has a 5,080mAh battery that can last all day. It can be fully charged quickly and safely with the 67W turbo charging fast charging system. It only takes 46 minutes to fully charge. And charging in just 6 minutes can be charged to 25%, and after 30 minutes, it will be charged up to 85%.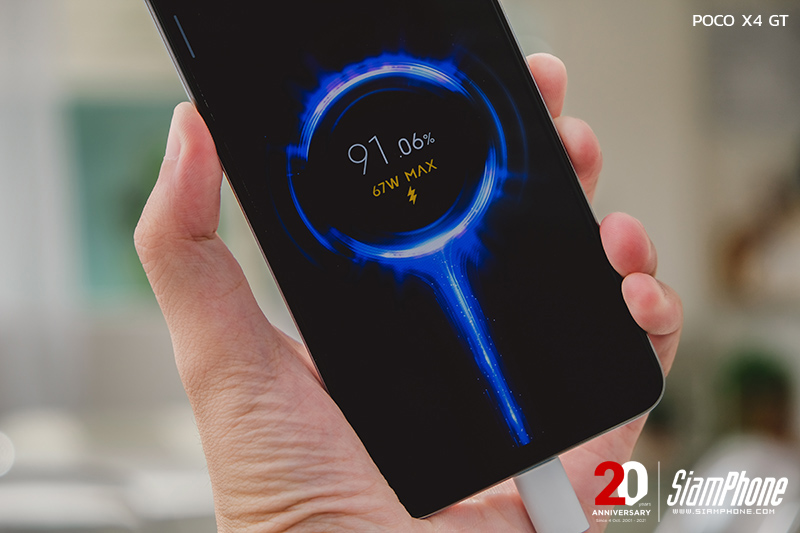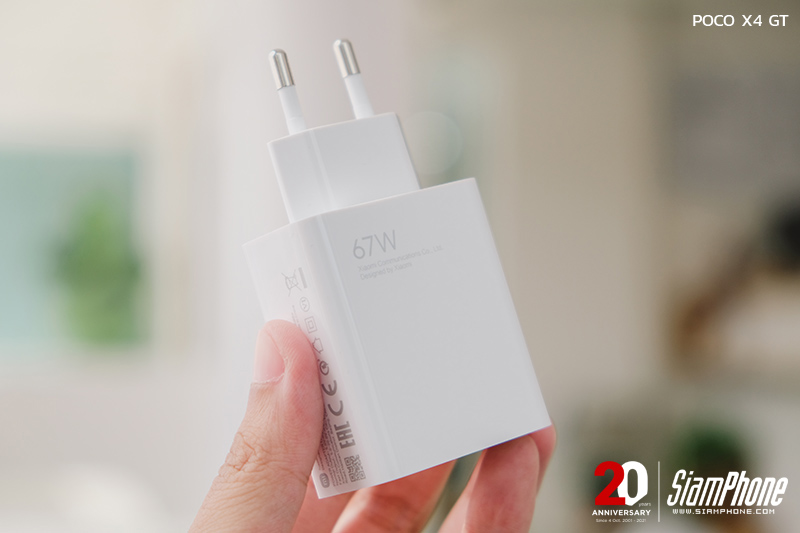 camera
Although the POCO X4 GT is heavily rated for gaming specs. But in terms of photography, it's not inferior. It is also given without jealousy. With 3 rear cameras, consisting of a 64MP high-resolution main camera + 8MP Ultra-Wide camera, capture a 120-degree field of view and a 2MP macro camera to use in a wide variety of photos, as well as providing high definition resolutions. The picture came out perfectly beautiful. It also supports 4K resolution video recording.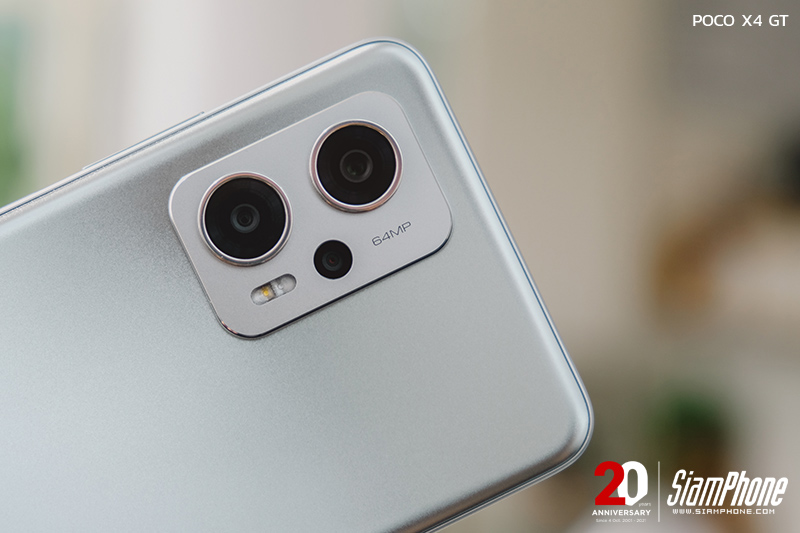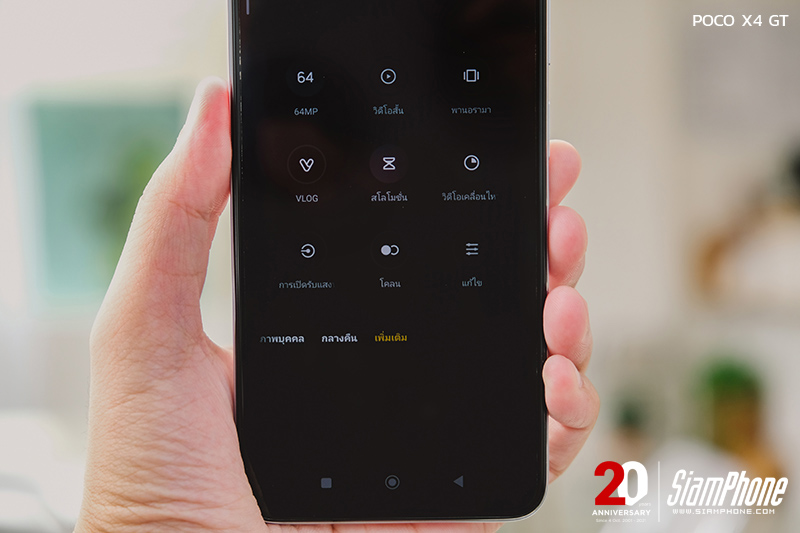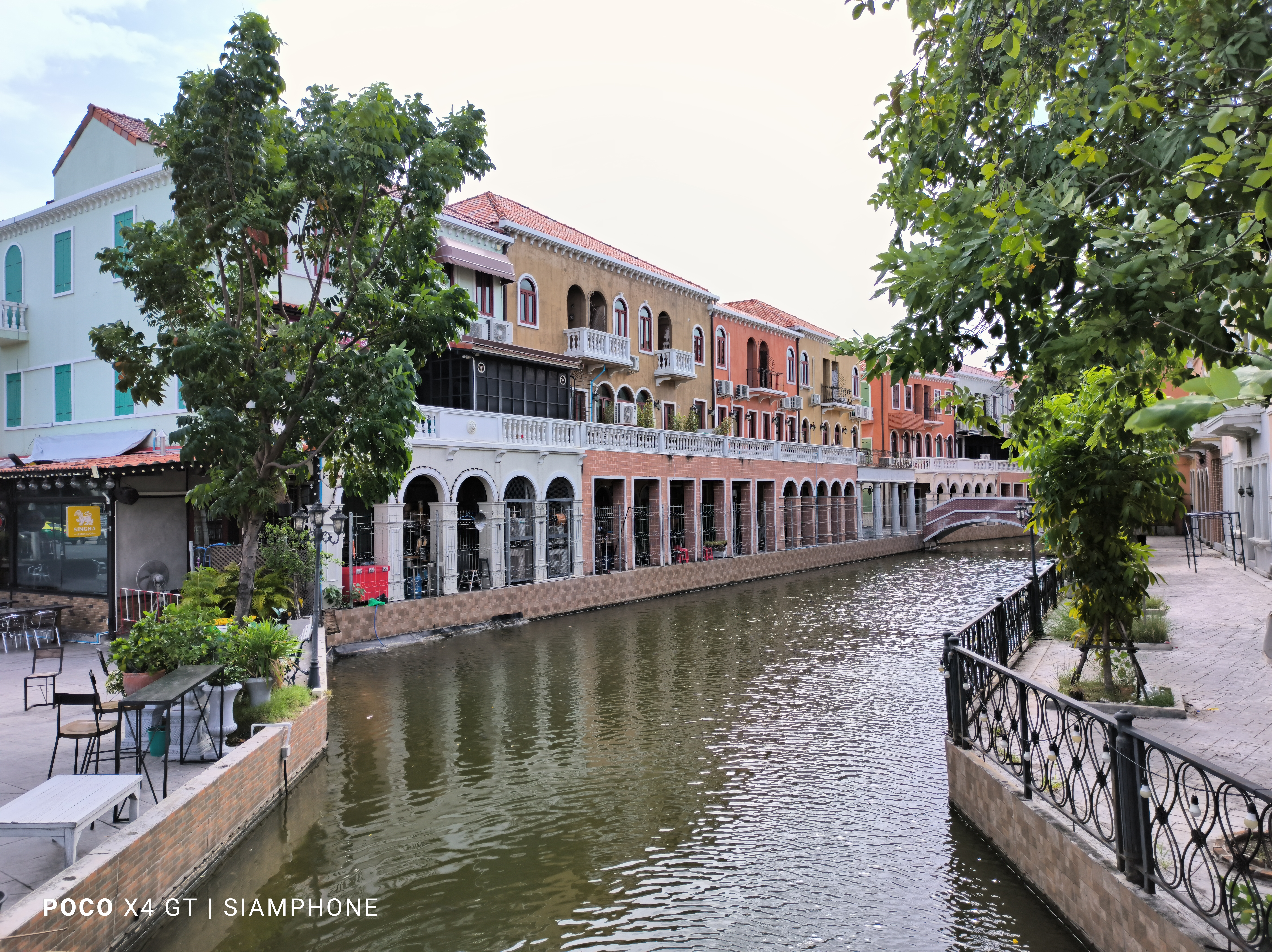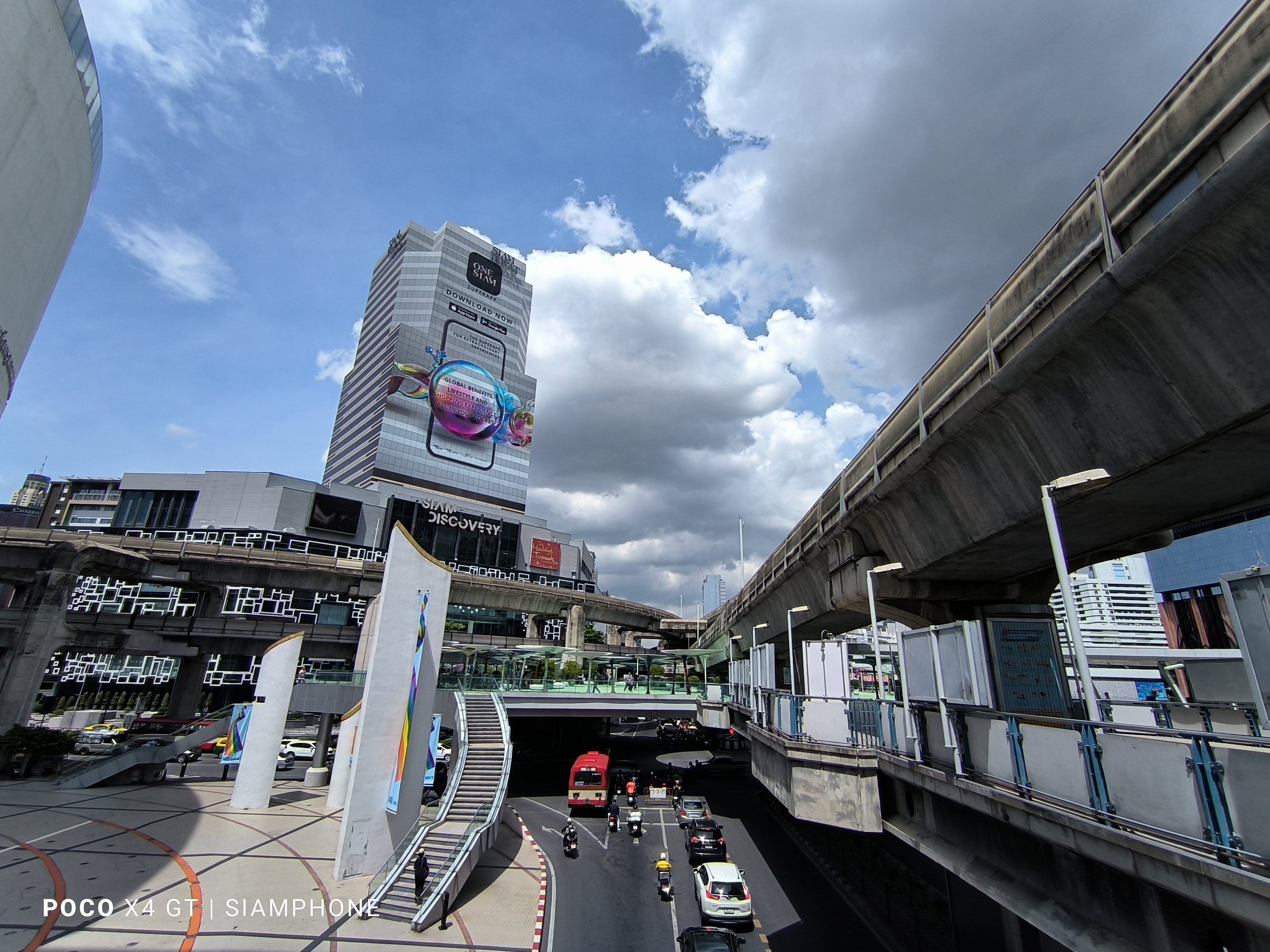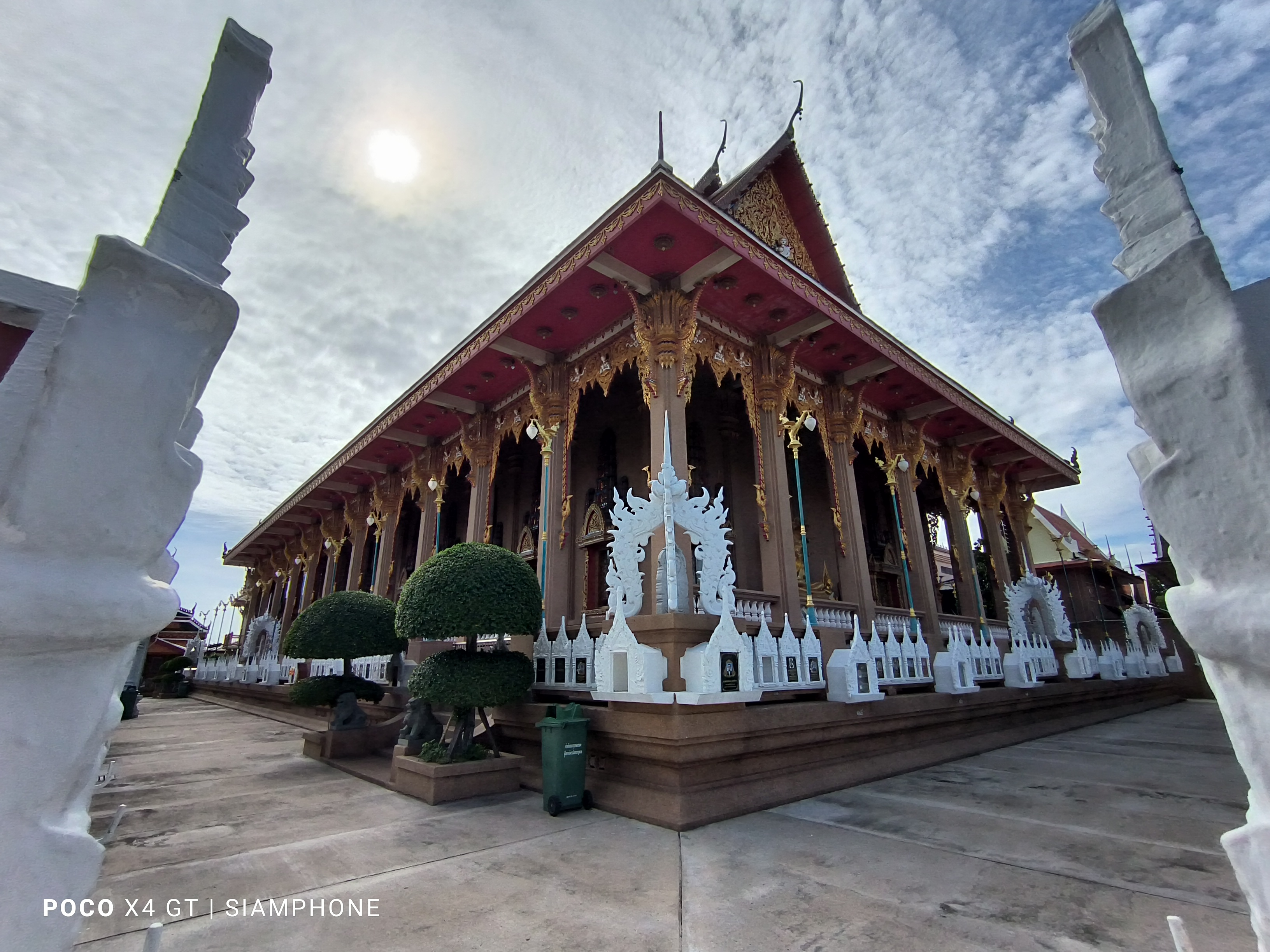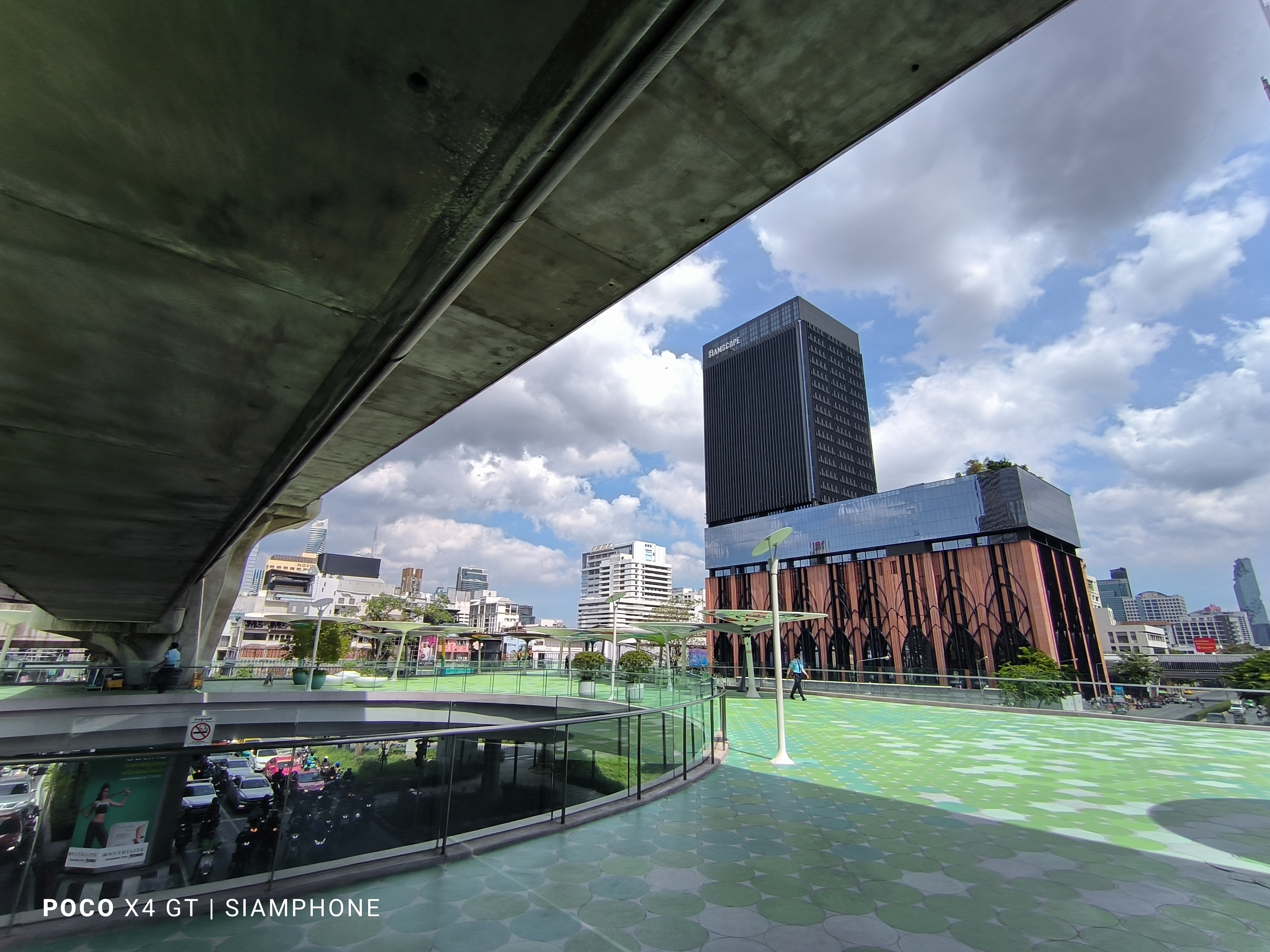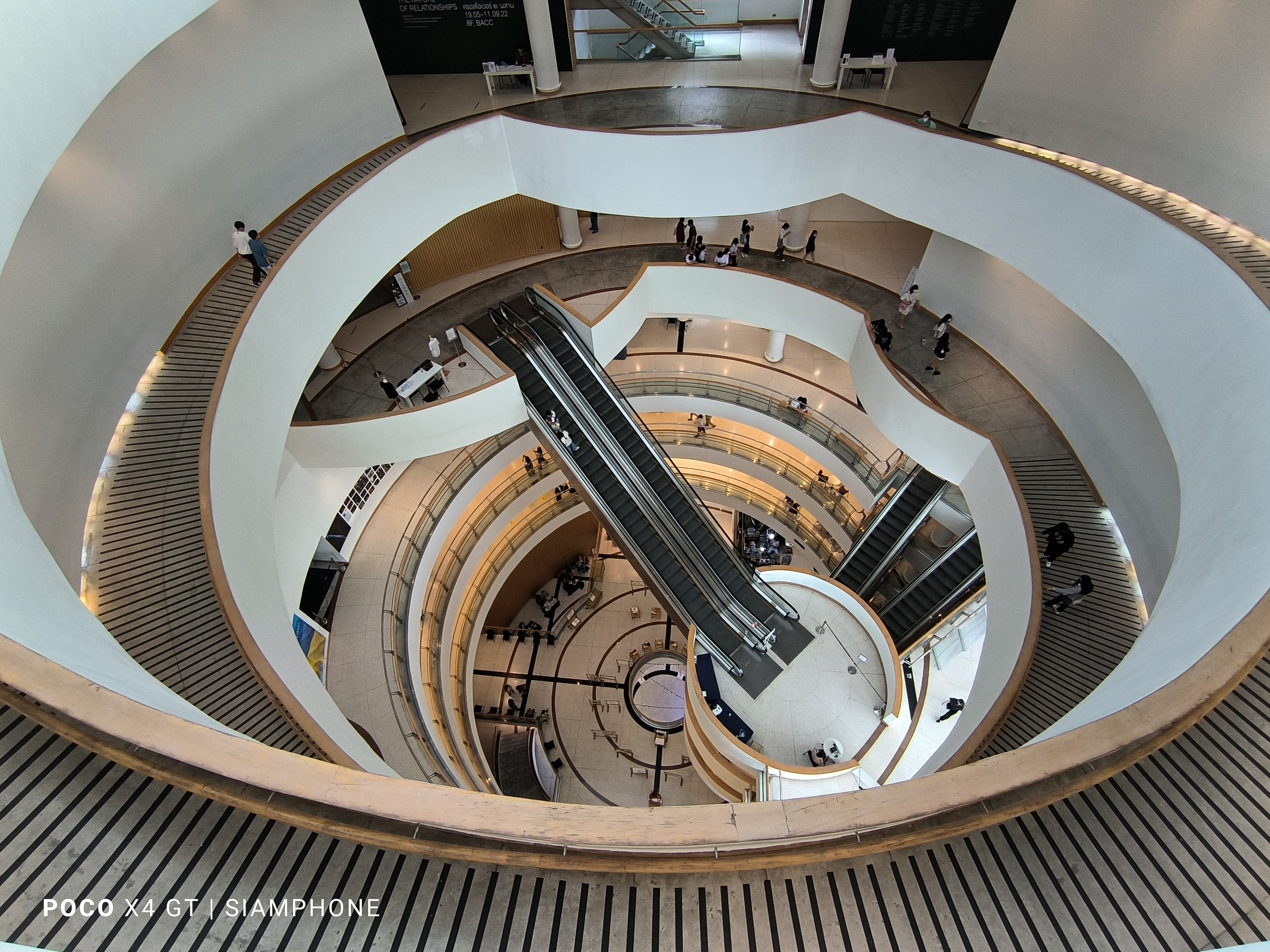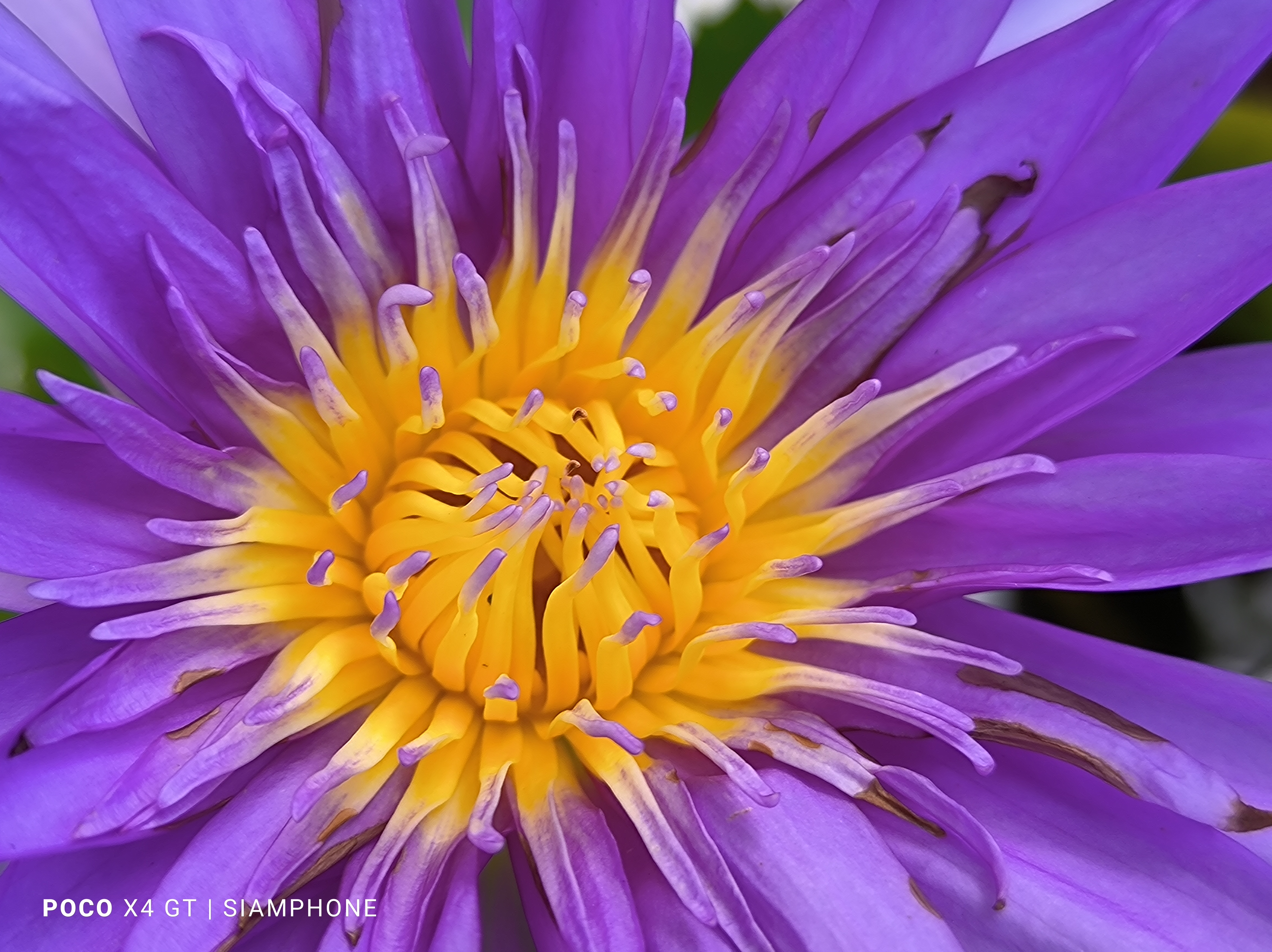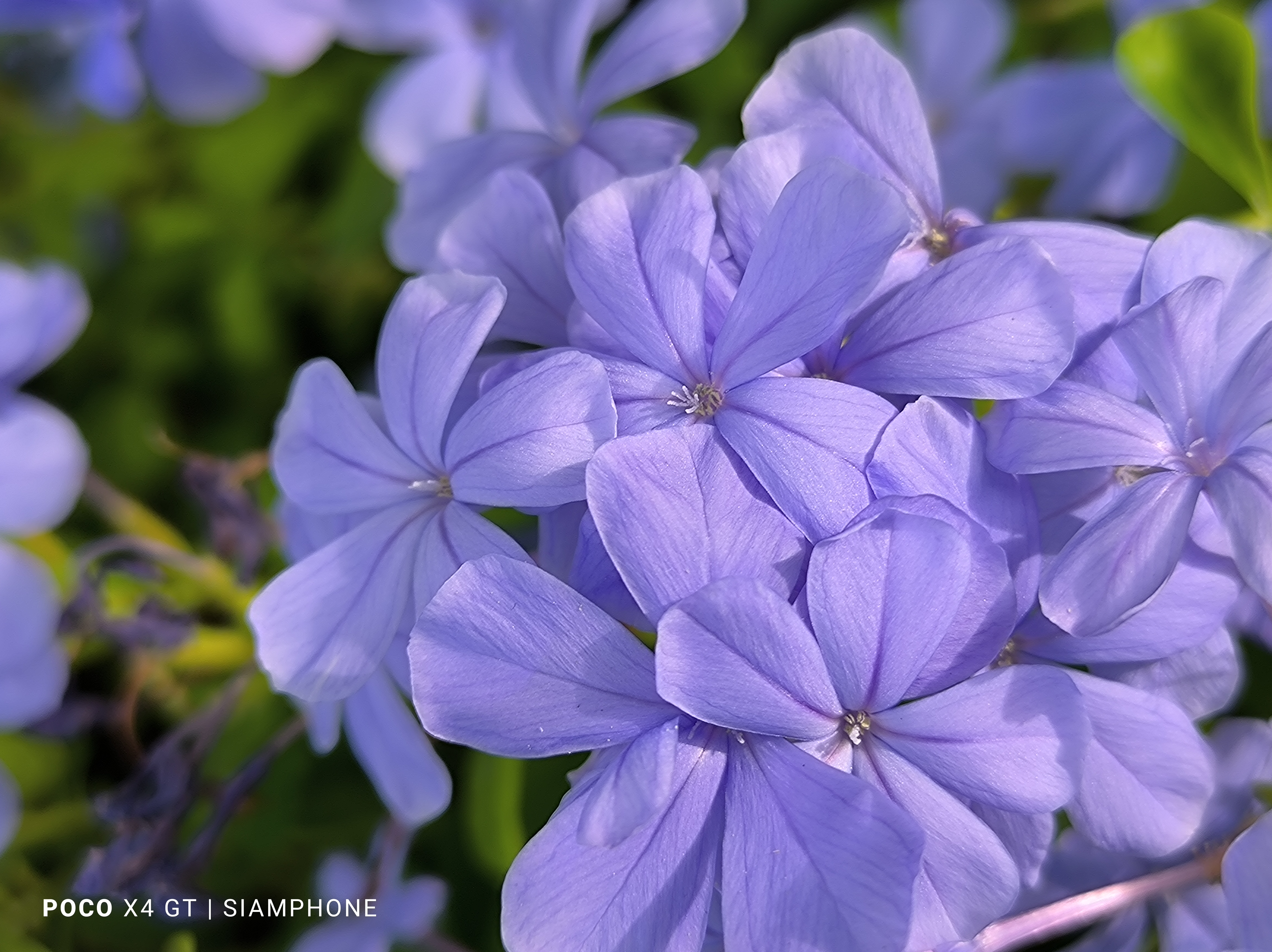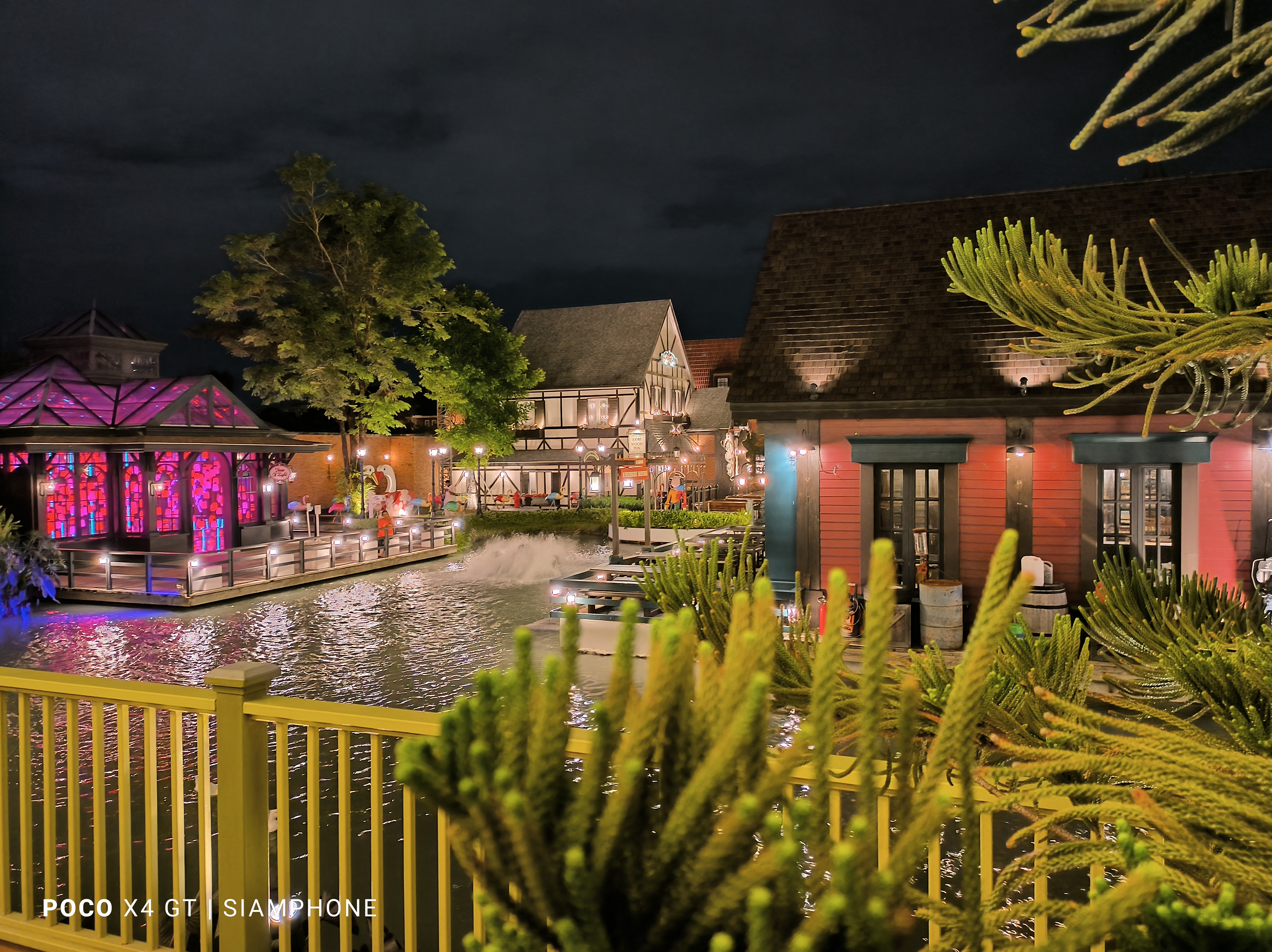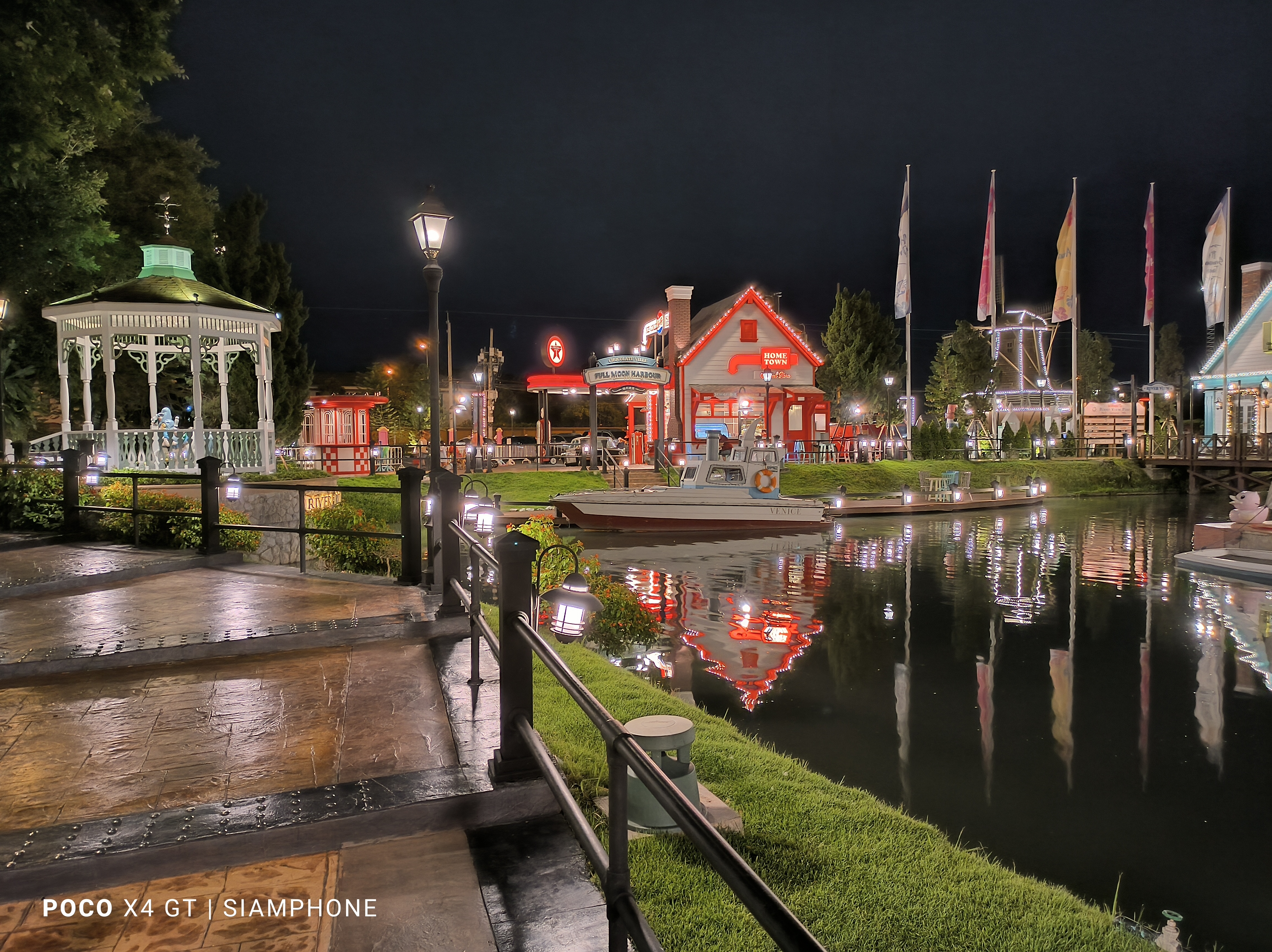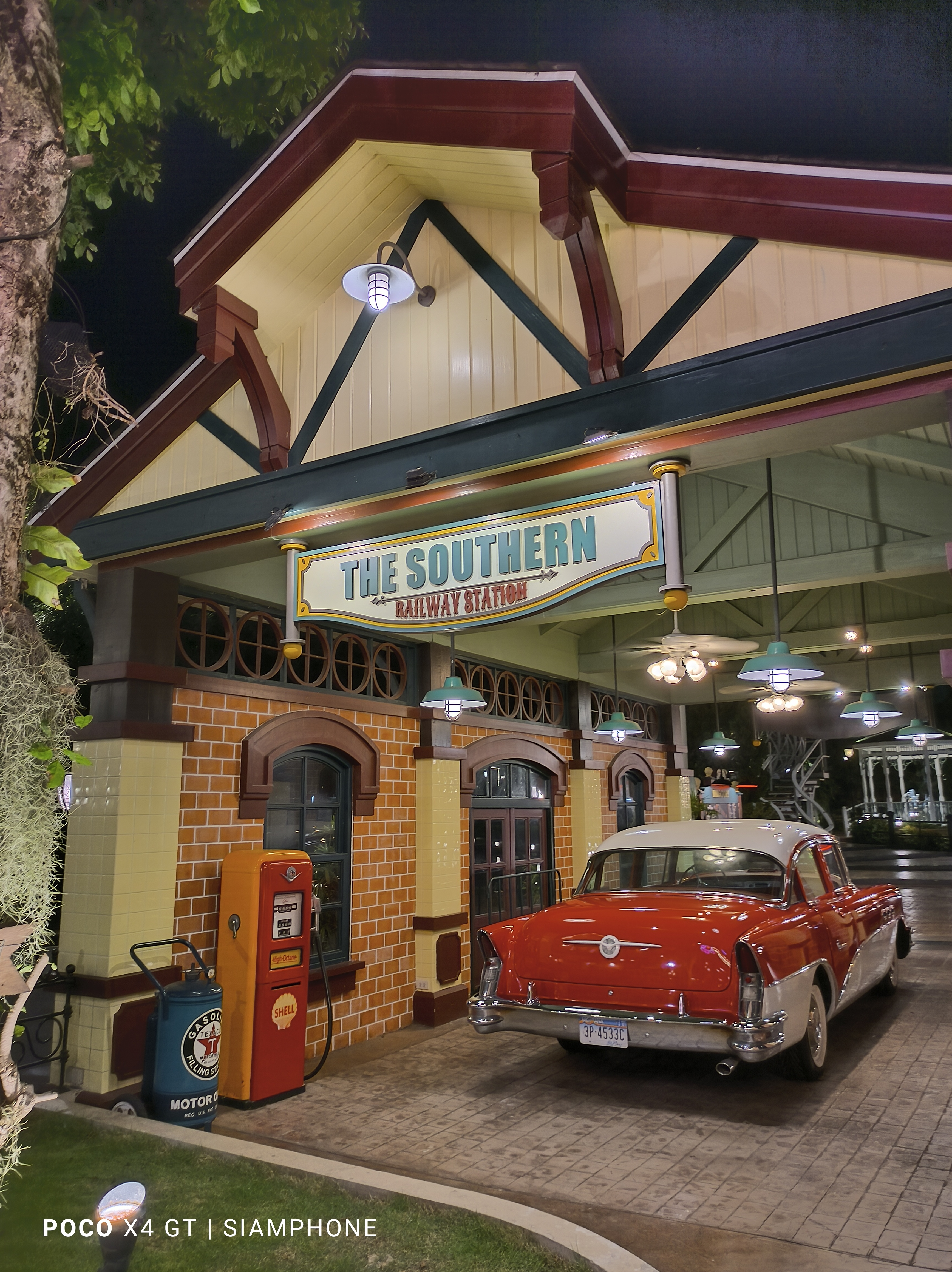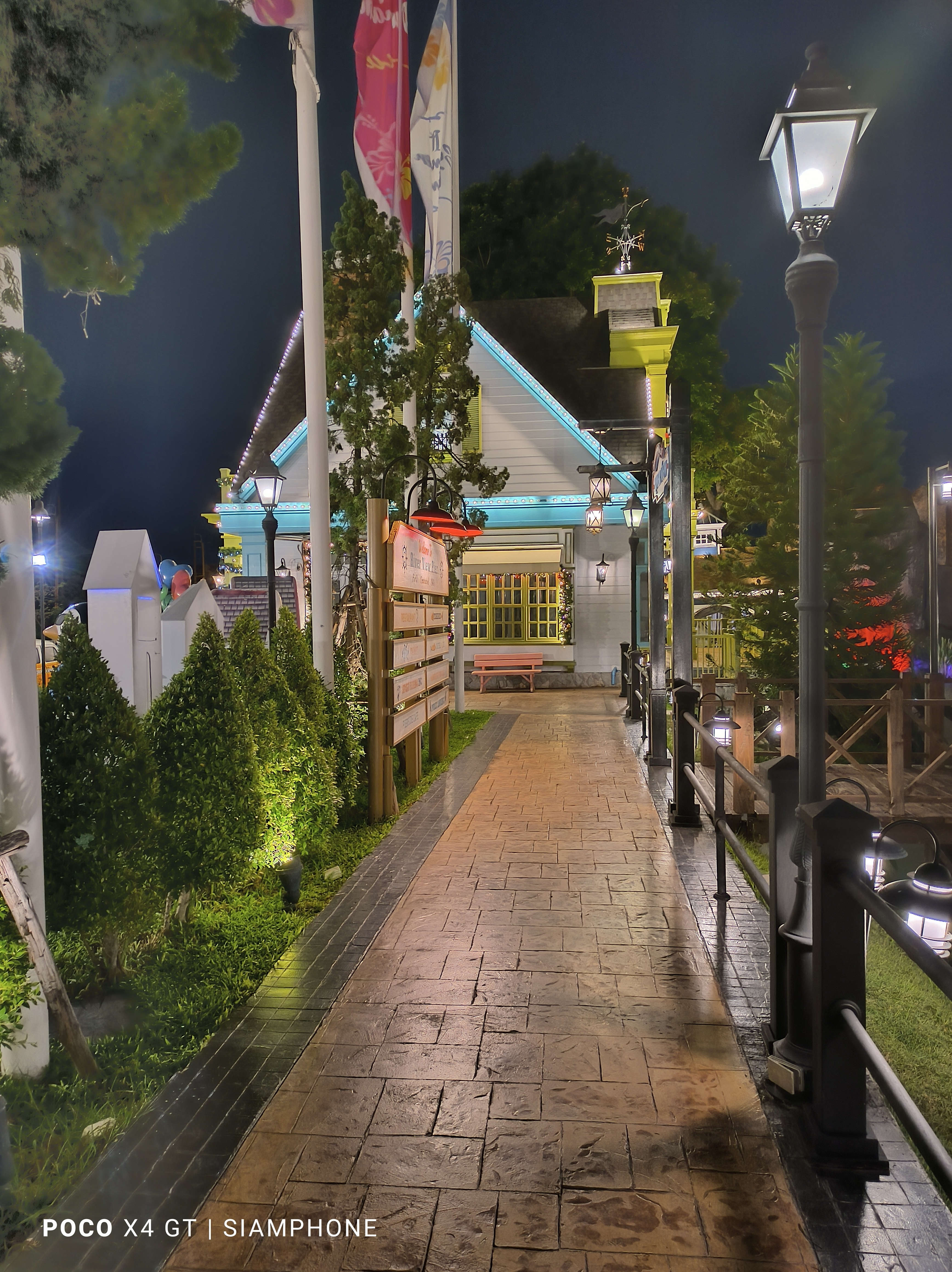 front camera
The POCO X4 GT front camera has a resolution of 20 million pixels, taking beautiful, clear selfies. day and night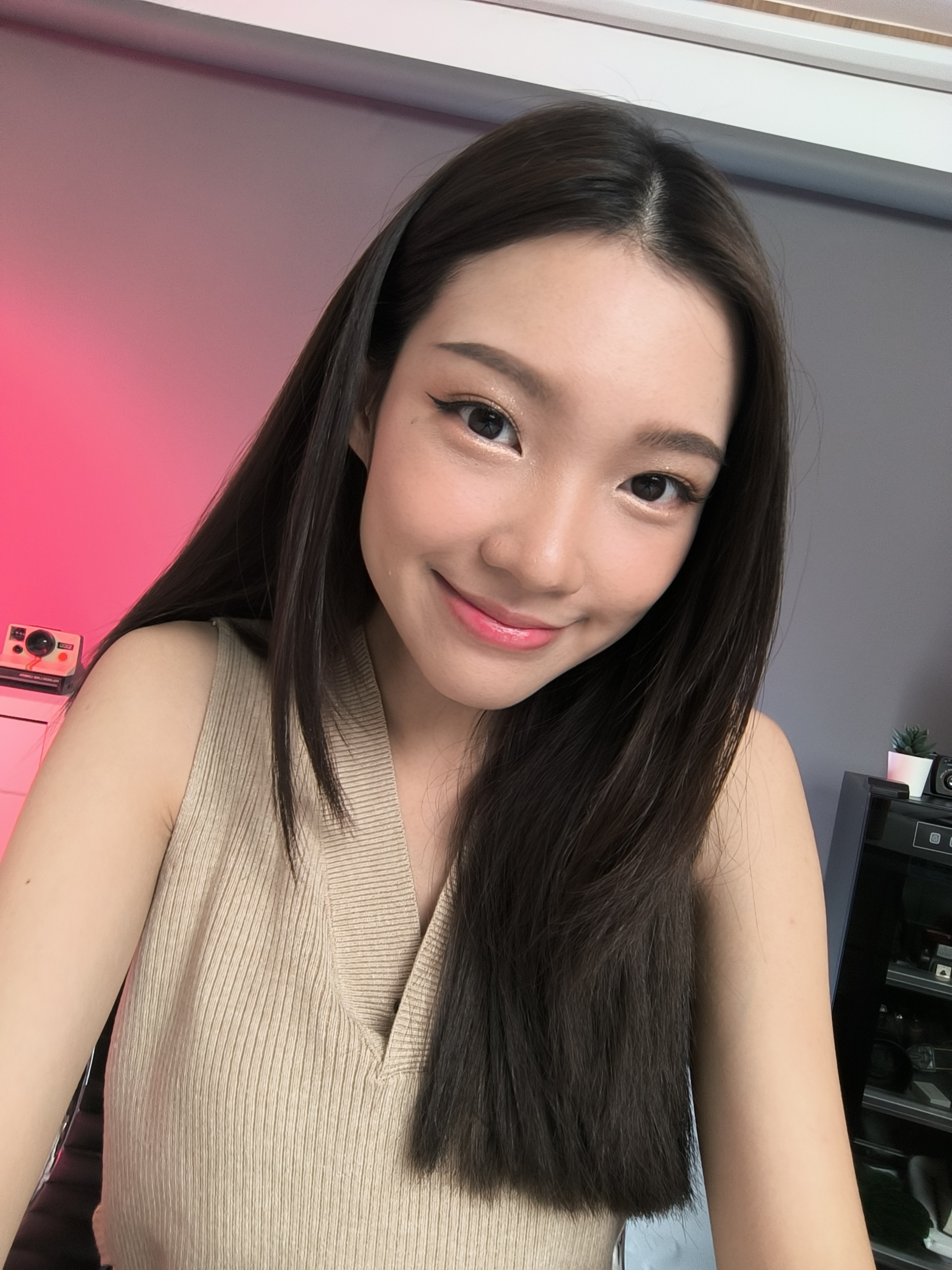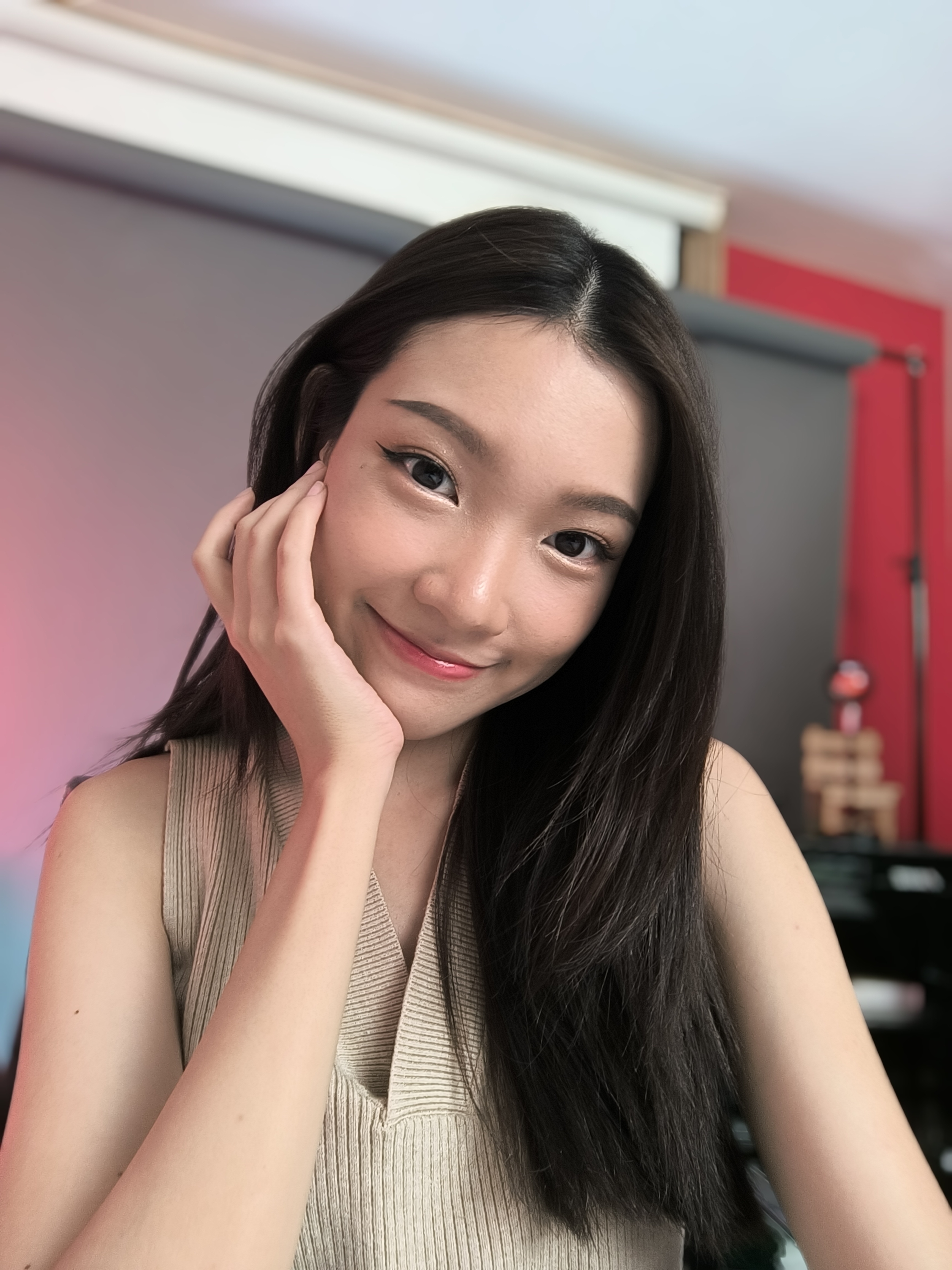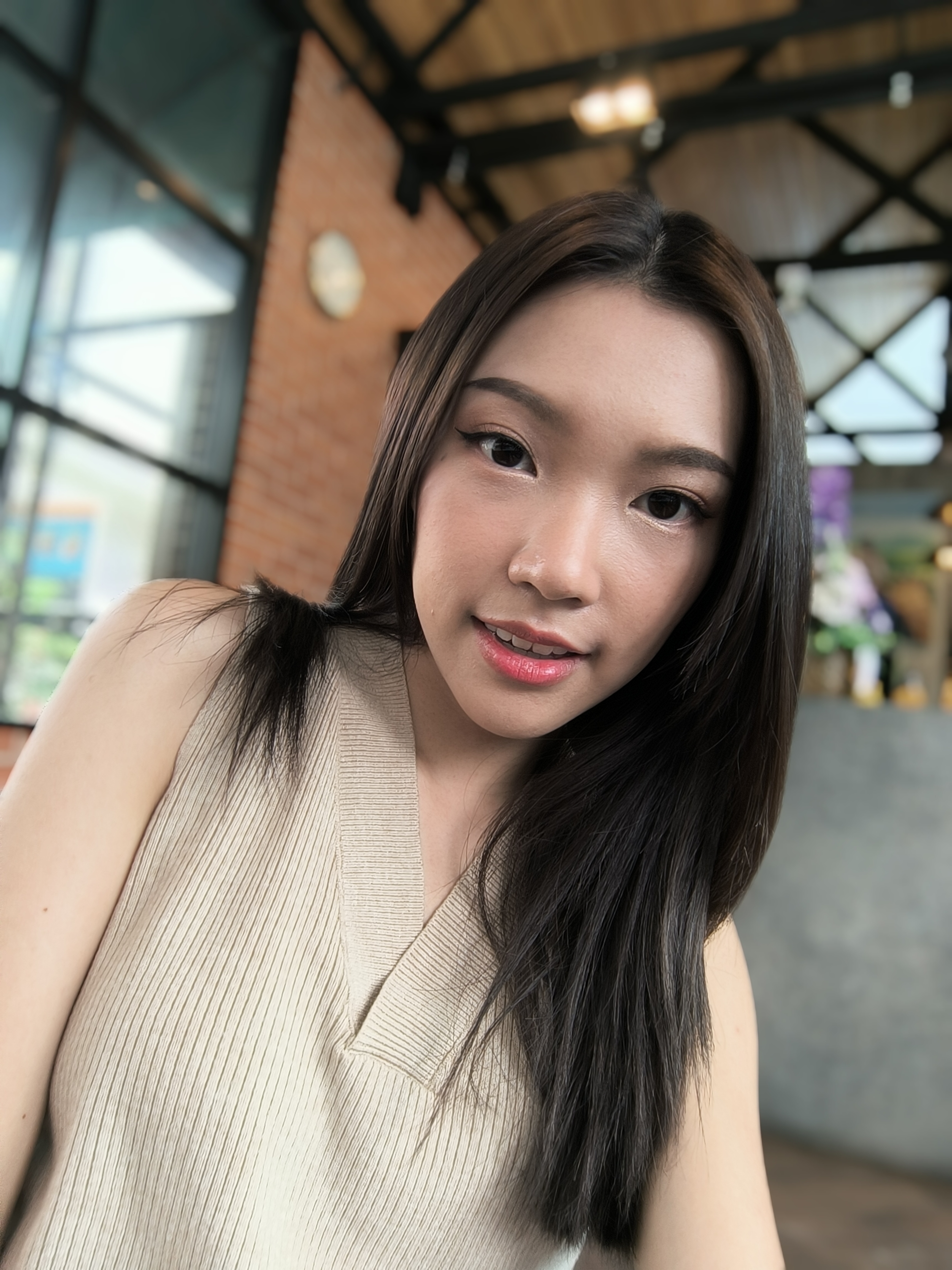 Release price
POCO X4 GT is available in 3 colors: Black, Silver and Blue, with 2 sizes to choose from: 8GB + 128GB at a price of 10,990 baht and 8GB + 256GB at a price of 12,990 baht.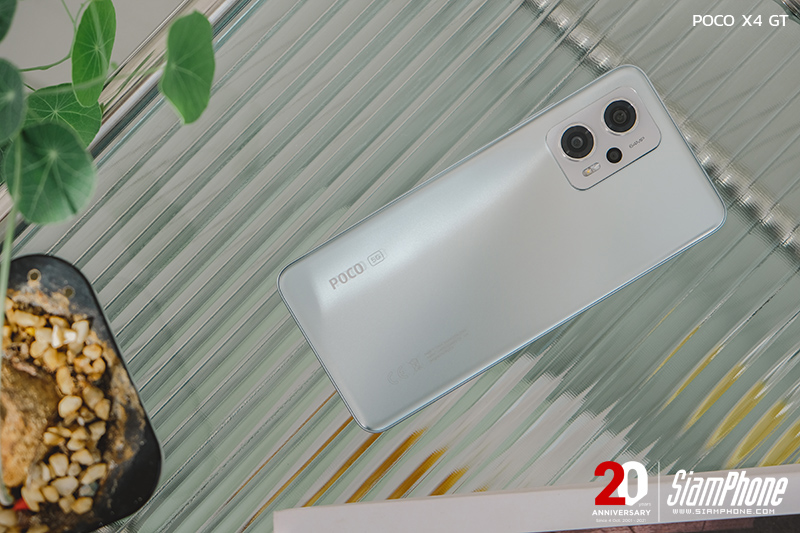 special! When pre-ordering the POCO X4 GT, you will get a special price of only 9,990 baht (from the normal price of 10,990 baht) for the 8GB + 128GB capacity model and 11,990 baht (from the normal price 12,990 baht) for the 8GB + 256GB capacity model during the 5th day. -15 July 2022 via JD Central's online distribution channel only!2 In addition, the first 100 customers who pre-order will receive a special gift set worth a total of 7,298 baht and will officially start selling the POCO X4 GT. On July 16, 2022 onwards via JD Central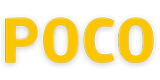 Thank you : POCO Thailand
User Information Share your opinions with : POCO X4 GT