Redmi 10 2022 For the design of the device, shiny, bright colors, the side of the device has a fingerprint scanner sensor, a 6.5-inch screen with a resolution of FullHD + with a refresh rate of 90Hz, which can be adjusted between 60Hz / 90Hz, and has a blue light certification standard from agency (TÜV Rheinland Low Blue Light certification). In addition, the speakers are stereo. Comes with a complete connection system such as WiFi 2.4GHz / 5GHz, Bluetooth 5.1, IR Blaster, WiFi Direct, WiFi Display, NFC, etc. The battery has a capacity of 5000mAh, comes with 18W fast charging technology and a function to charge the battery for the device. Other (Reverse Charging) The device inside the box provides a 22.5 watt fast charging adapter as well as a 9 watt reverse charging cable.
appearance
Look & Design
as mentioned above Redmi 10 2022 The surface of the back of the machine is shiny. reflect light well Fingerprints can be easily formed. But it can wipe clean well. because it is clearly visible, which has 3 shades to choose from: Pebble White, Carbon Gray and Sea Blue. The edge of the device is rounded. Makes the grip fit comfortably in the hand. The device measures 161.95 x 75.53 x 8.92 mm and weighs 181 grams.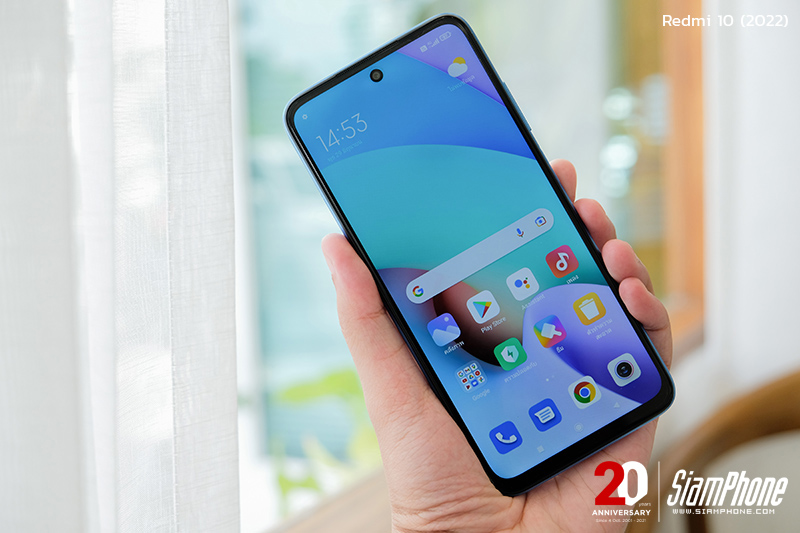 6.5-inch display screen, resolution FHD + (2400×1080 pixels), with a pixel density of 405ppi, covered with Gorilla Glass 3.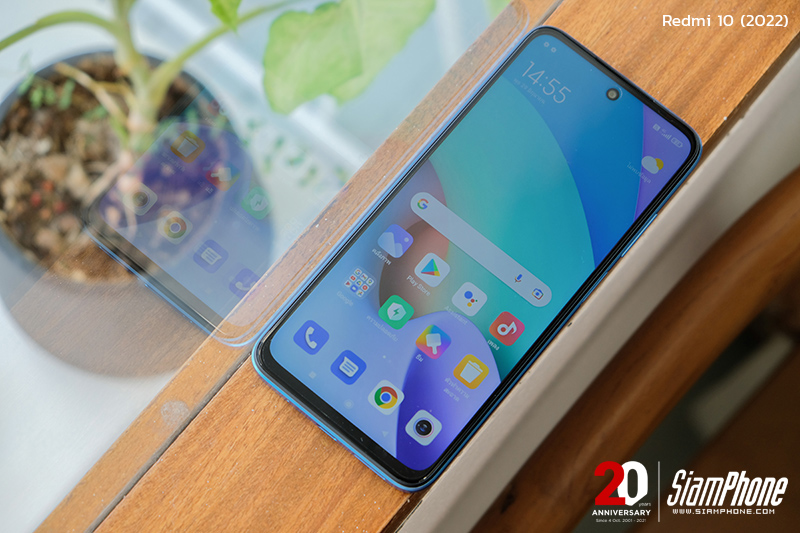 above the screen Redmi 10 2022 Up there is a selfie camera lens. By the nature of the lens is perforated. The selfie camera has a resolution of 8 million pixels, aperture f / 2.0.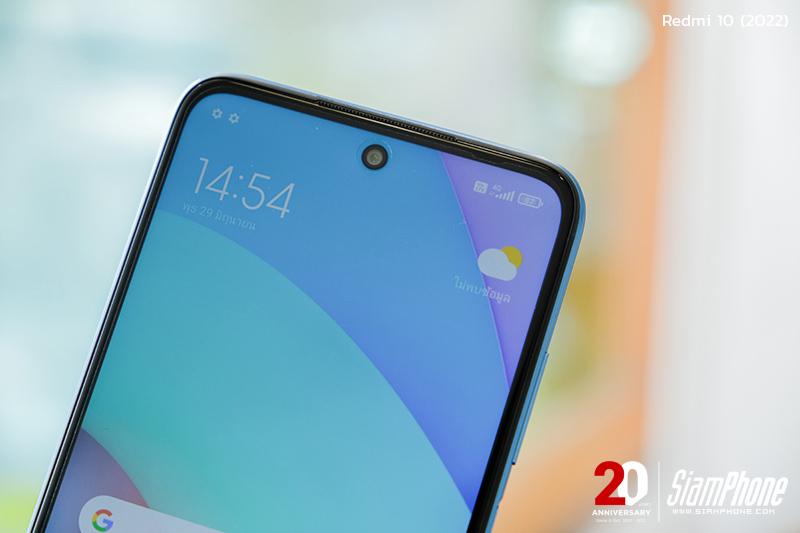 The top of the device only has a 3.5 mm headphone jack and a noise-canceling microphone hole, speaker cavity, as well as a noise-canceling microphone hole. with an IR BLASTER signal channel for controlling electrical appliances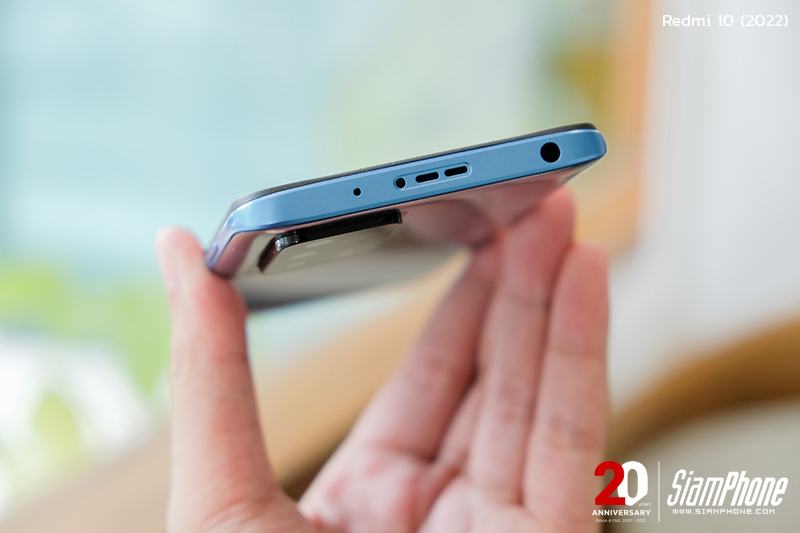 on the left side of the machine Redmi 10 2022 There is a SIM card slot. SIM card tray type Hybrid-SIM Slot can insert two SIM cards. or one SIM card and external memory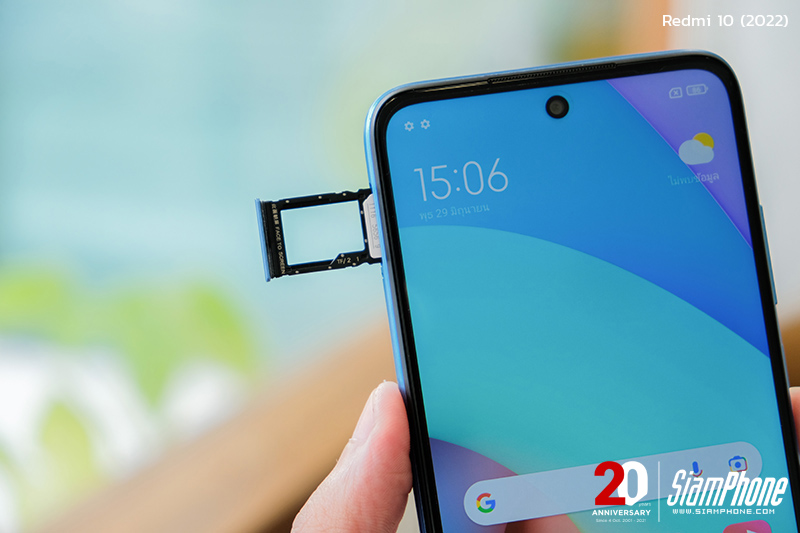 The right side of the machine has a control button, divided into a power button for locking / unlocking / turning on-off the machine. and volume up/down buttons The function can be activated by pressing the Power button twice in succession to trigger a quick shot, or pressing the Power button with the volume down button. to take a screenshot according to settings including a built-in fingerprint scanner sensor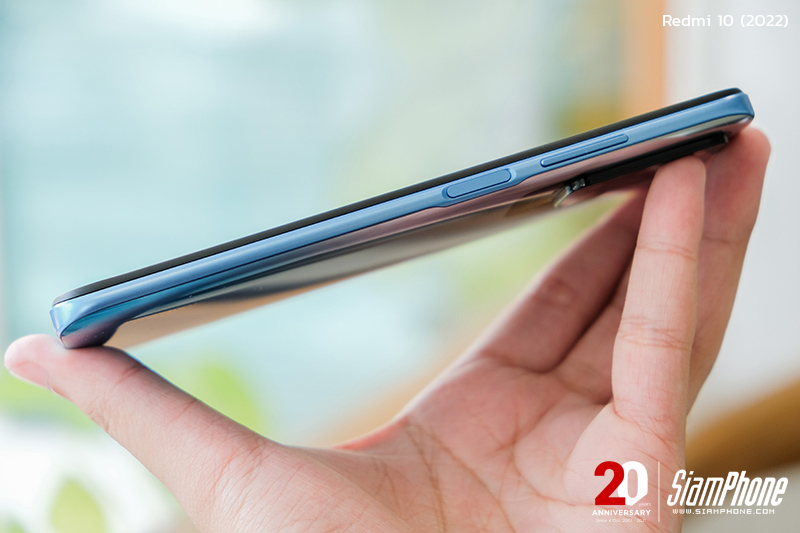 The bottom of the device is a USB Type-C slot in the middle, next to the right is the audio speaker. The left part is a microphone conversation hole.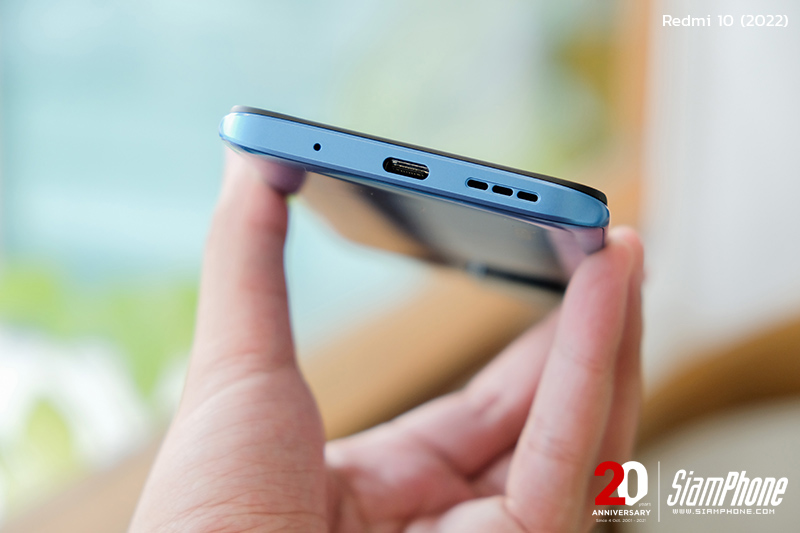 The back of the machine has a total of 4 camera lenses with a camera module that doesn't study smoothly with the device. Causing time to place it may have to be careful of bumps or scratches, with the Redmi logo on the bottom of the device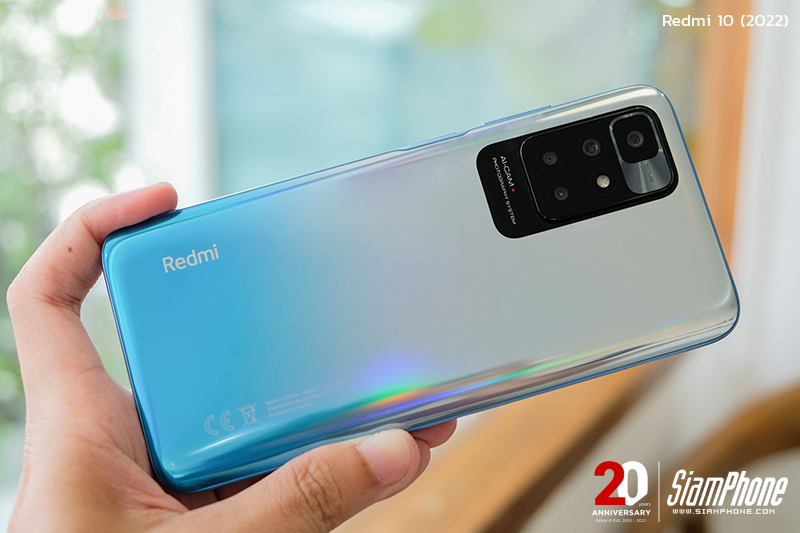 accessories inside the box
body Redmi 10 2022
USB cable
silicone case
Power adapter 22.5 watts
3.5 mm headphones
SIM tray eject pin
Manual and Warranty Card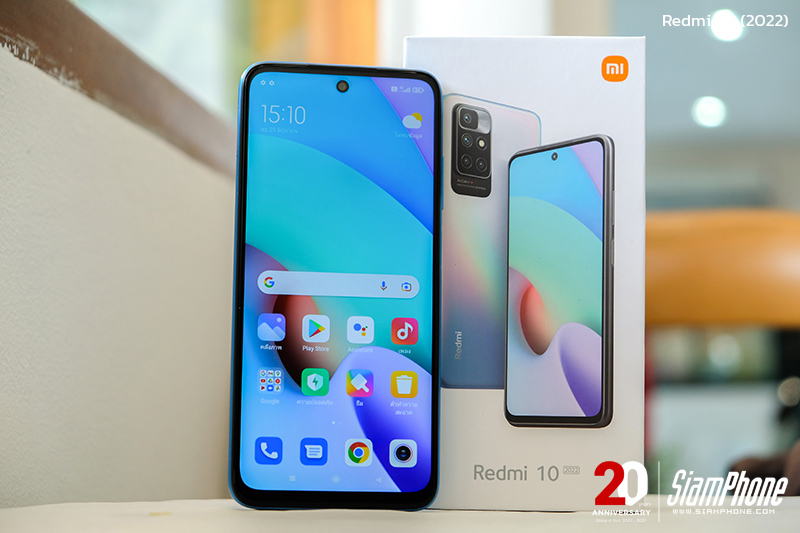 Basic specs of Redmi 10 2022
Operating system: MIUI 12.5 based on Android 11
Body size: 161.95 x 75.53 x 8.92 mm.
Weight : 181 grams
Screen: 6.5 inches, resolution FHD + (2400×1080 pixels), with a pixel density of 405ppi, covered with Gorilla Glass 3
Chipset: MediaTek Helio G88
Graphics chip: Mali-G52 2EEMC2
RAM : 4GB LPDDR4x
Internal storage: 128GB
4 rear cameras with flash lights
– Main lens, 50 megapixel resolution, f / 1.8 aperture
– Ultra Wide lens, 8 megapixel resolution, 120-degree field of view, aperture f / 2.2
– Depth lens, 2 megapixel resolution, f / 2.4 aperture
– Macro lens, 2 megapixel resolution, f / 2.4 aperture
Front camera, 8 megapixel resolution, f / 2.0 aperture
Security system: Scan the fingerprint on the back of the device and face unlock system
Connectivity: 4G, Wi-Fi 2.4, Bluetooth 5.1, GPS, GLONASS, USB Type-C port, 3.5 mm headphone jack
Battery: 5000mAh, supports fast charging 18W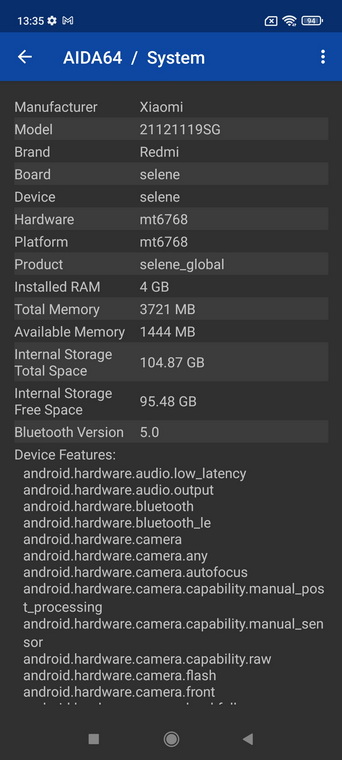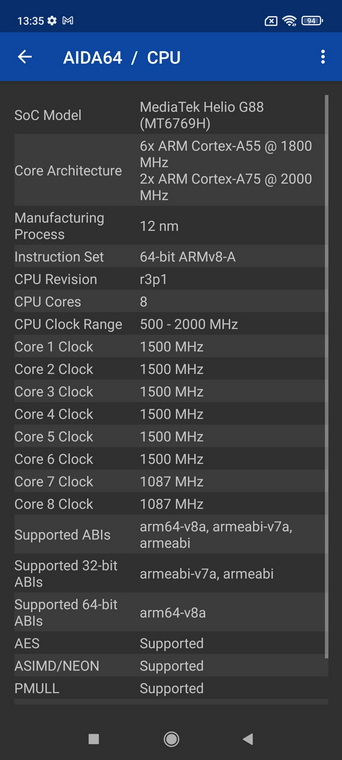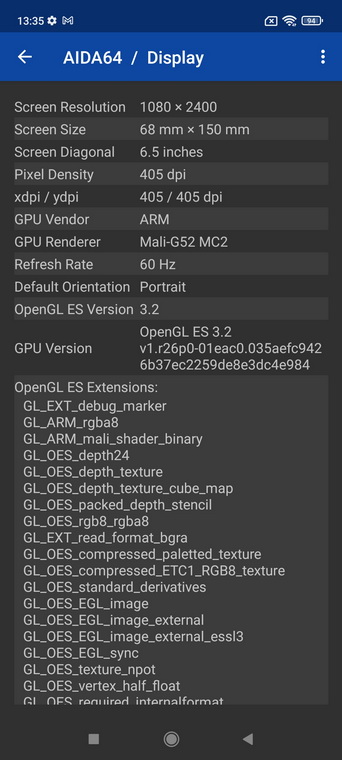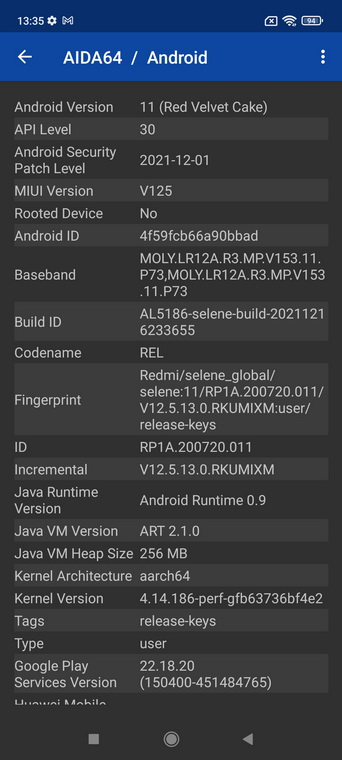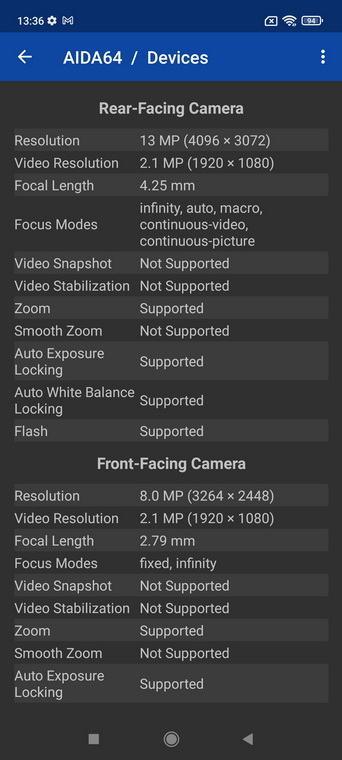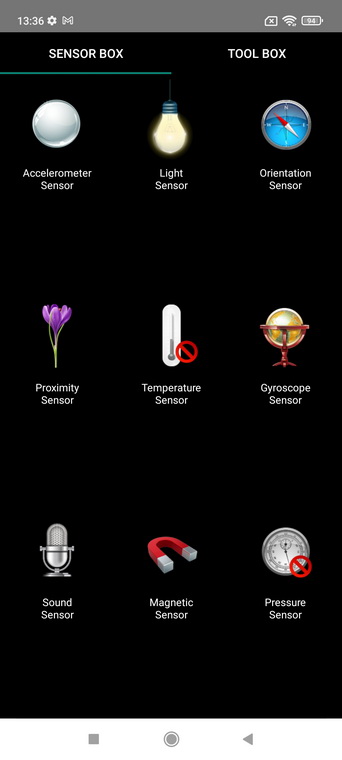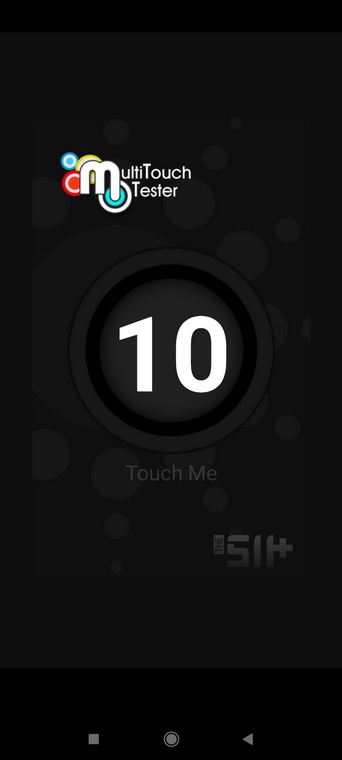 Home screen and menu page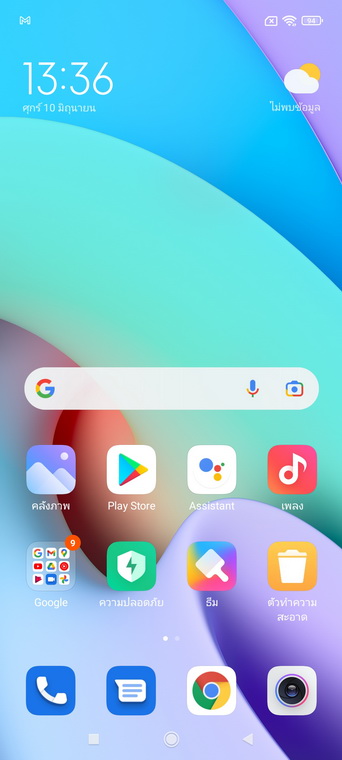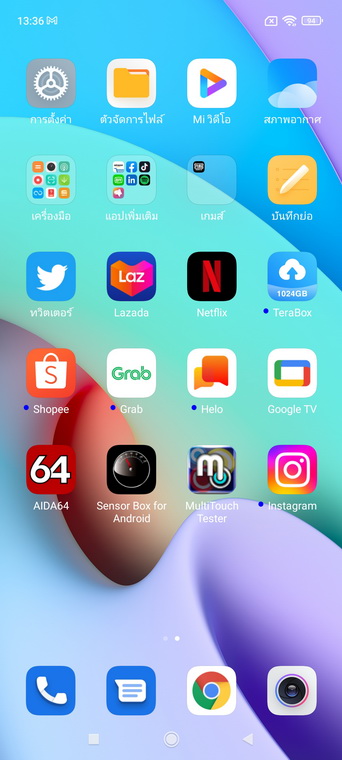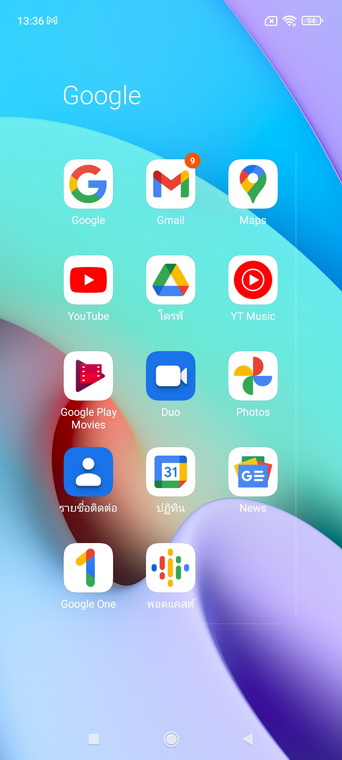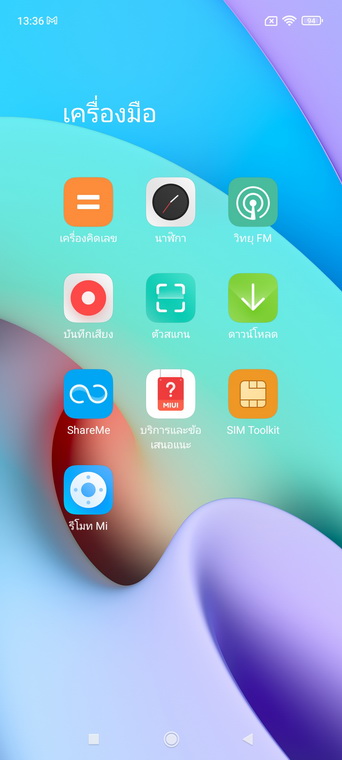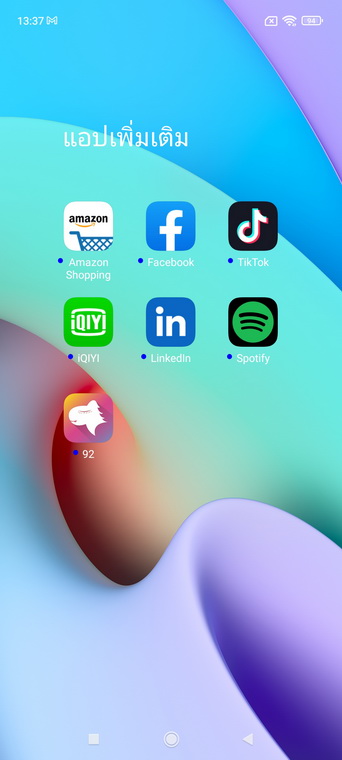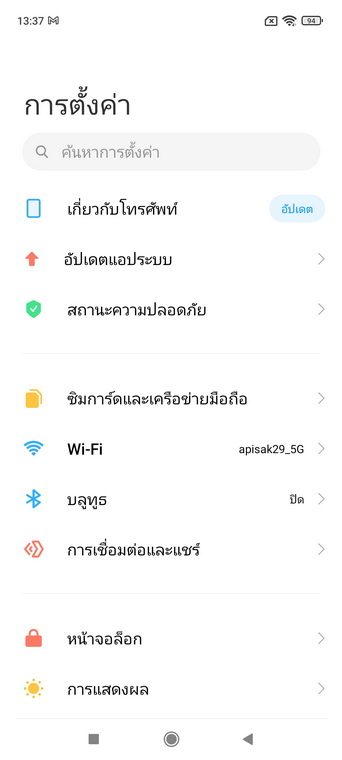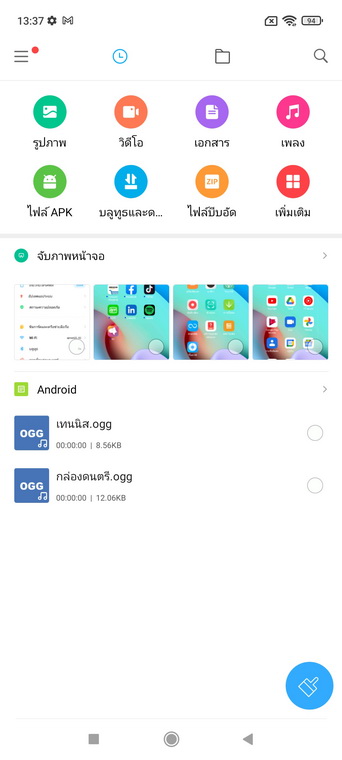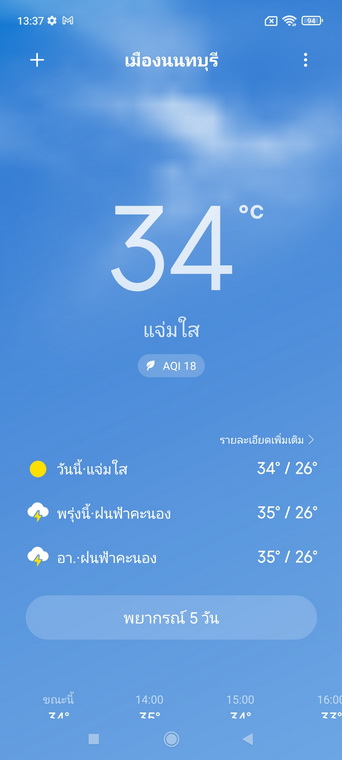 Quick access shortcut menu
Launch it by swiping down from the top screen. The first swipe will only be the menus that are essential to use, such as WiFi, Bluetooth, flashlight, power saving mode, etc. A double swipe will include all the quick shortcut menus. And you can choose which menu to go where. just press the edit button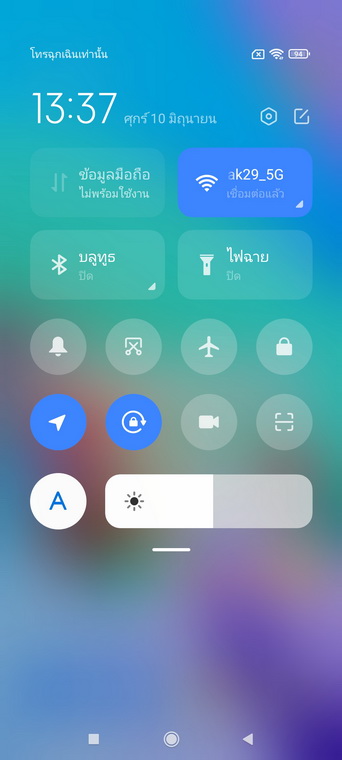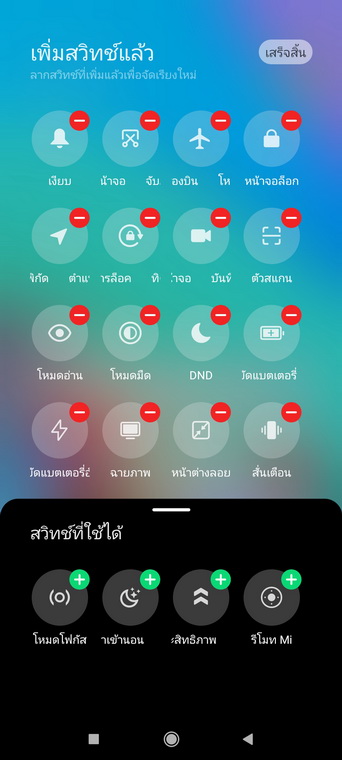 Notch and status customization including modifying the navigation buttons
It's a design that some people may like or don't like, but they're comfortable. because you can customize the display including the display of the application as well You can also customize various displays such as battery percentage, connection speed, etc.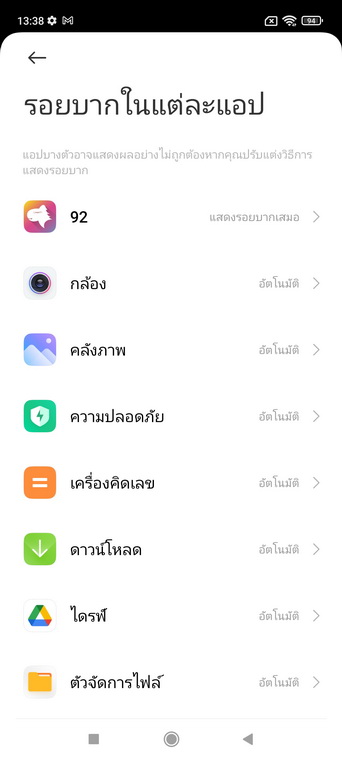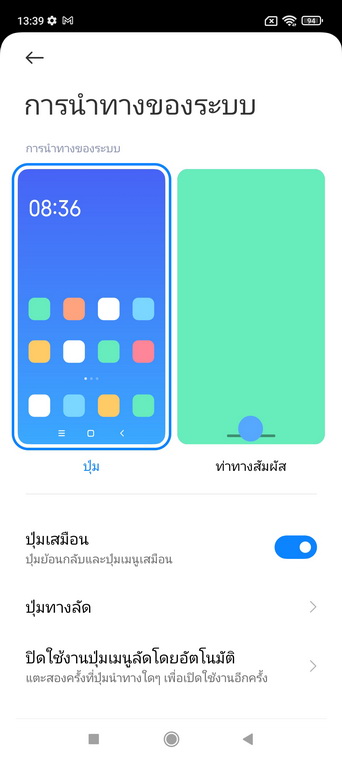 Customizing the Home Screen and Application Pages
Customization of the home screen and the application page can be selected as you want, such as 4×6 or 5×6, etc., including a feature to adjust the size of the application, small, medium, large and super large.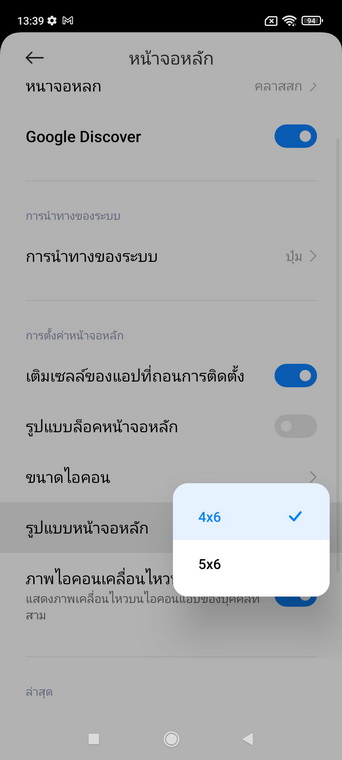 impression
Menu for setting the display of the screen. You can adjust the brightness level, color or choose a mode of use such as reading mode, making the tones warmer. for comfort in use and set the time as well You can also change the font size locally. If anyone wants a small The uppercase can be changed in the font size menu. Including enabling double-tap the screen to wake up the screen. Or enable opaque mode, blue light filter mode, screen zoom, etc.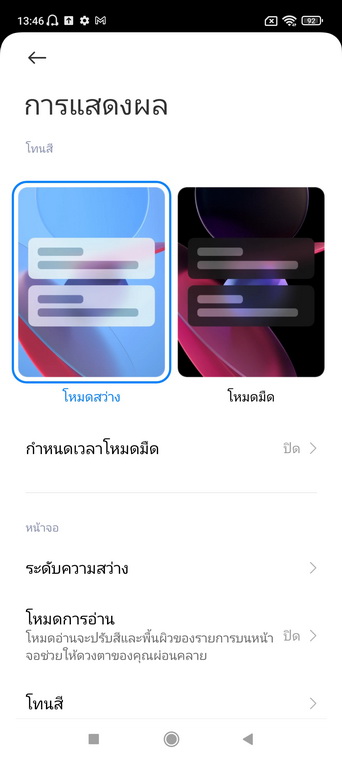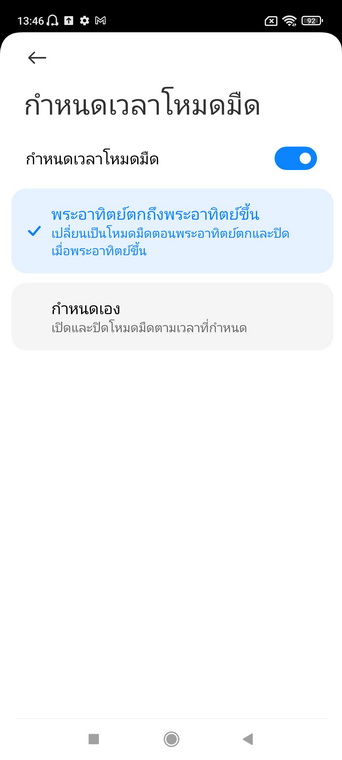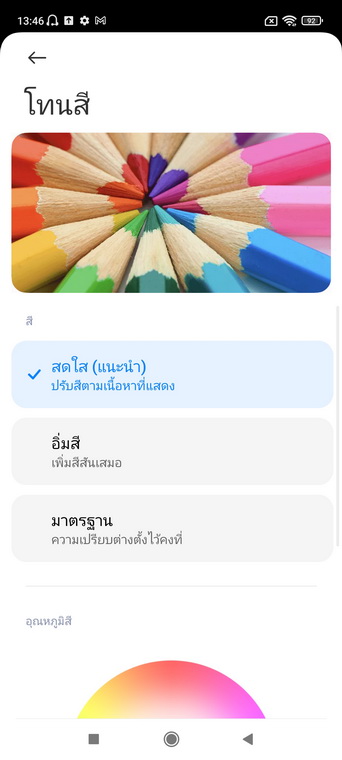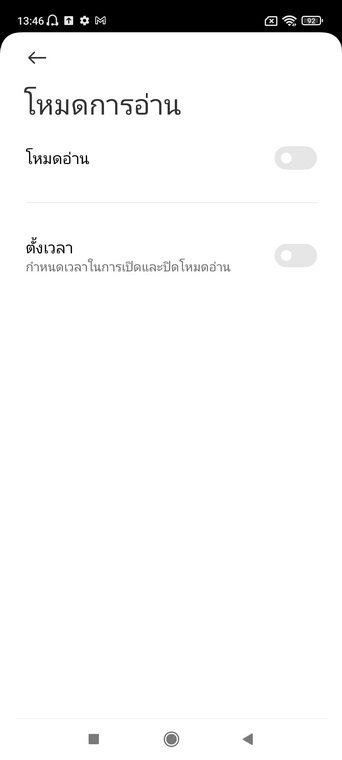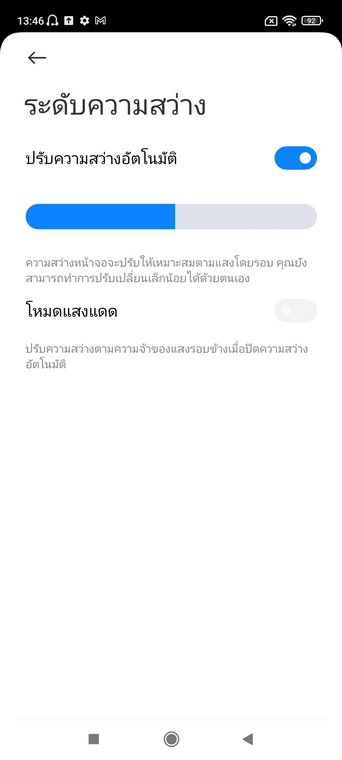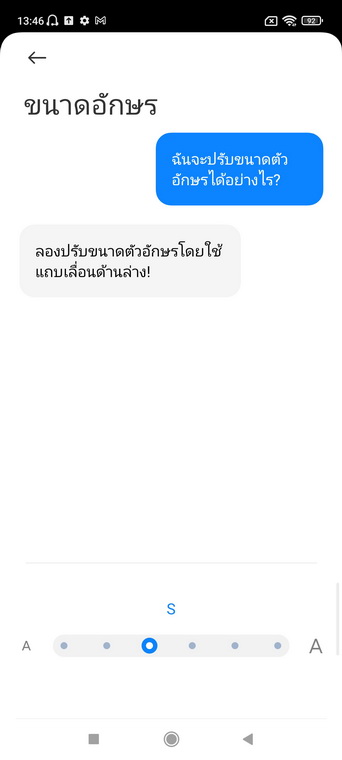 Choosing a Theme/Wallpaper/Icon
Customize your smartphone interface to be diverse, cool, cute, or comfortable. can be customized There are both paid and free versions. There is no way to remember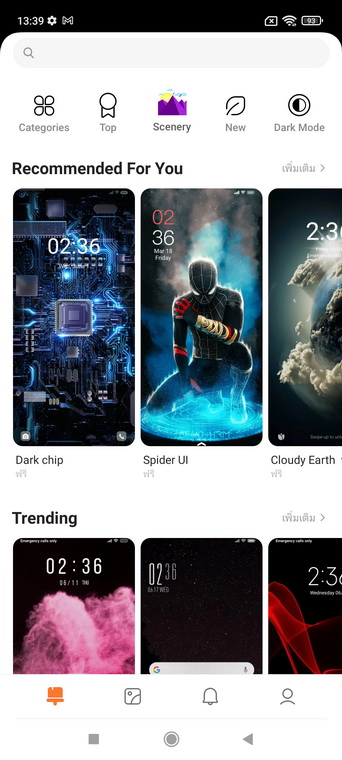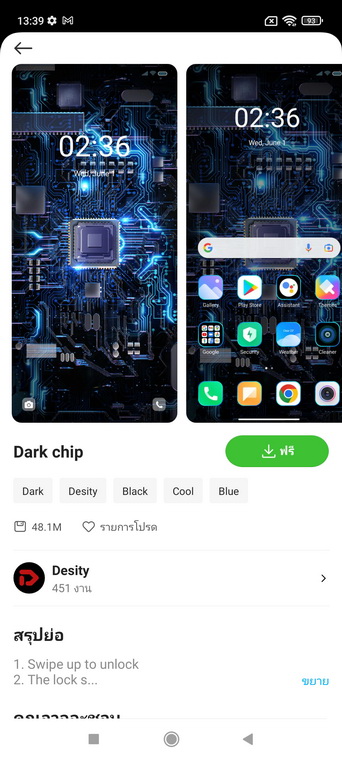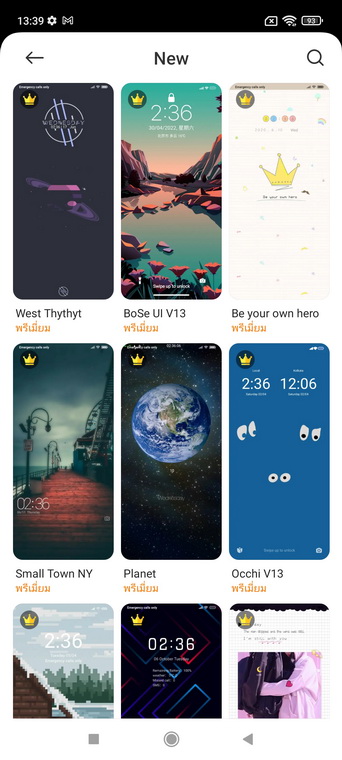 Shortcut key settings
More convenient to use You can set up various applications, such as starting Google Assistant, turning on the flashlight, activating the instant camera, choosing a screen capture method, etc.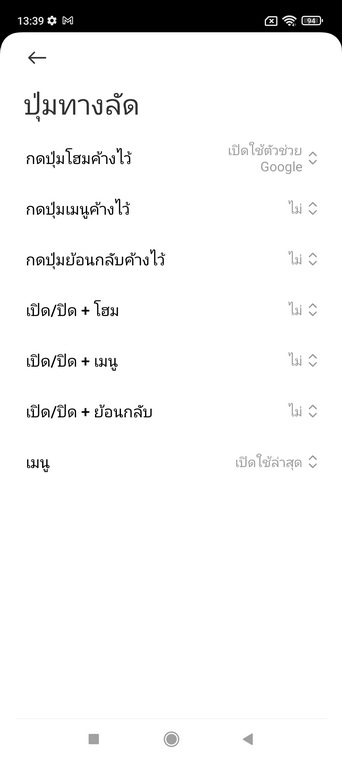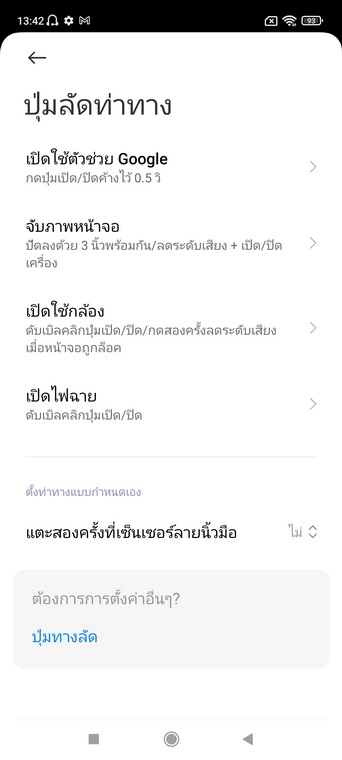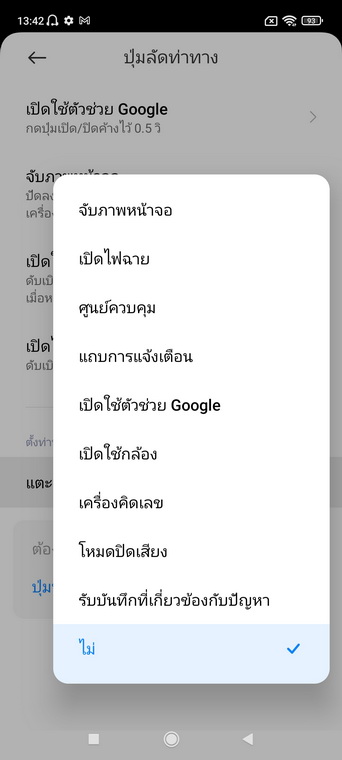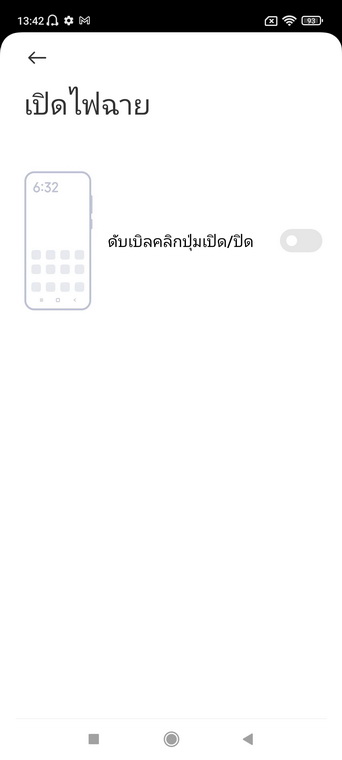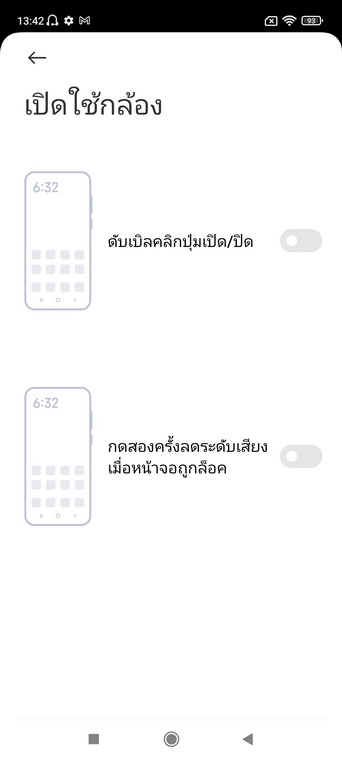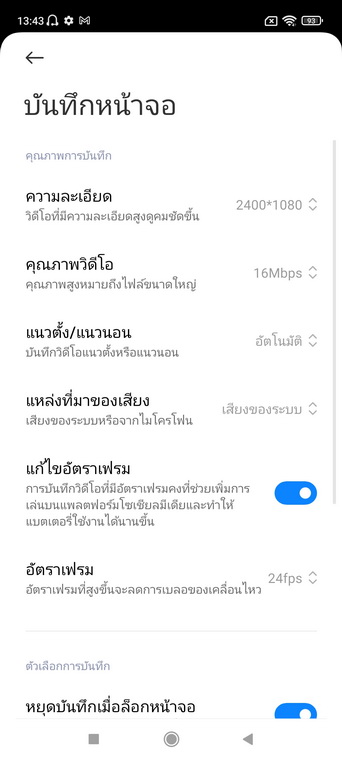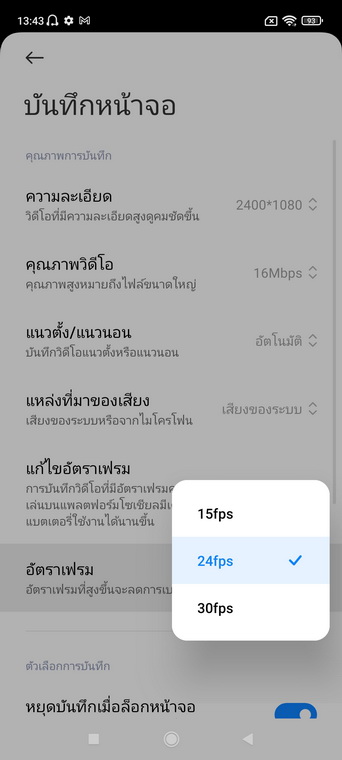 Auto-selection of the best WiFi network mode
This mode is suitable for areas with multiple WiFi signals to keep your usage uninterrupted as it connects automatically. However, the point to be careful is The signal must be secure. reliable too Otherwise, you may be a victim of identity theft.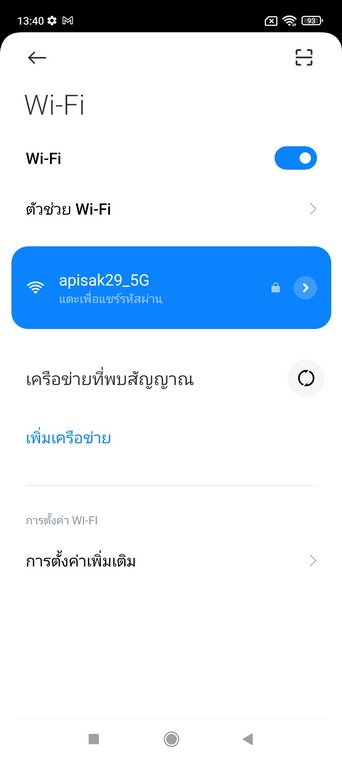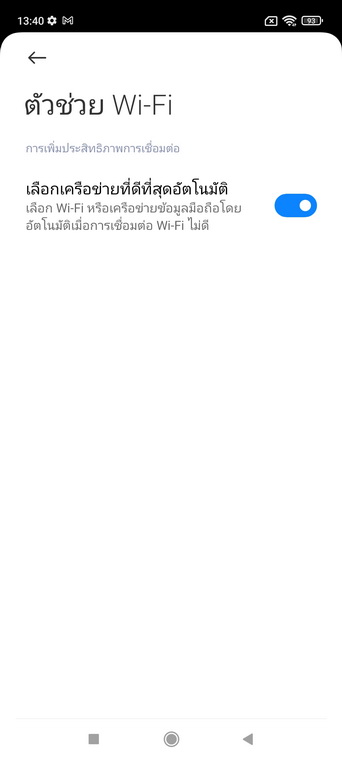 equipment care
The system will manage important system resources. to keep your work flowing and normal It is only useful when using it for a long time. without deleting any data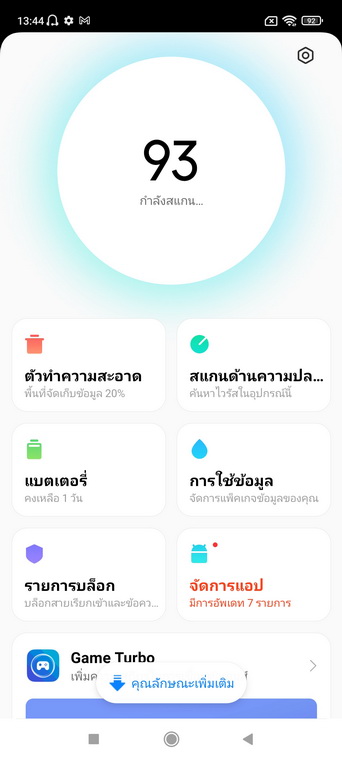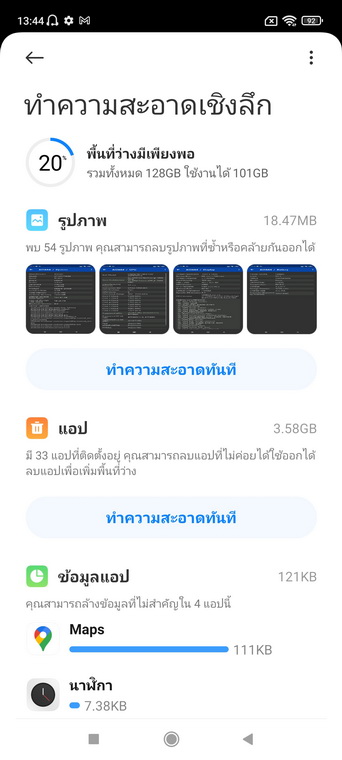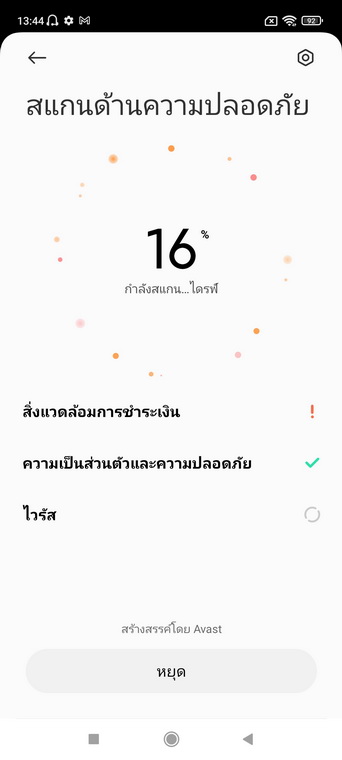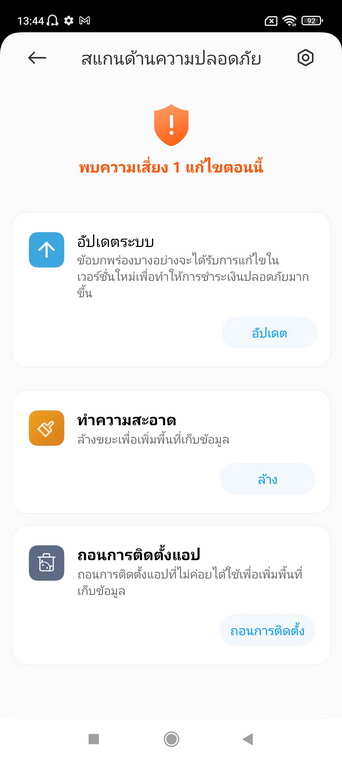 battery saver mode
It will help you to extend the use of your smartphone even longer. If the battery is running low which the system will turn off the work of the system that is not needed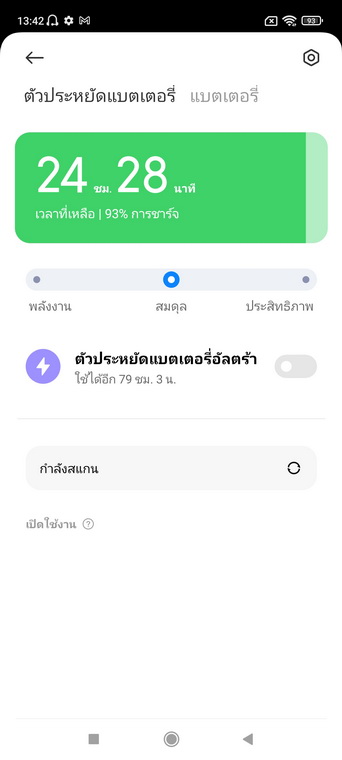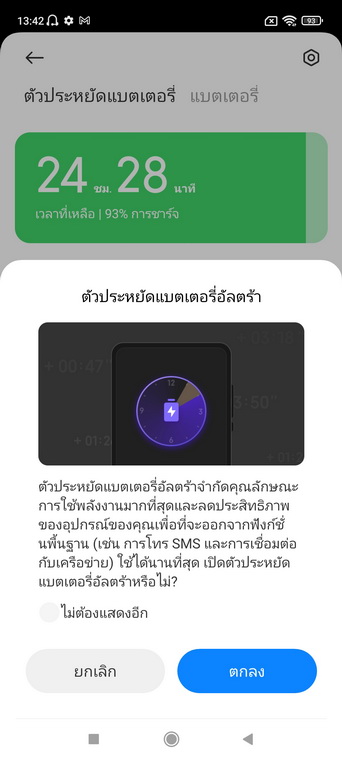 interesting point
Special & Features
Various customizable sound systems
Redmi 10 2022 Enhance your entertainment experience with sound quality with every melody. And if you still don't like the rhythm, you can adjust it yourself.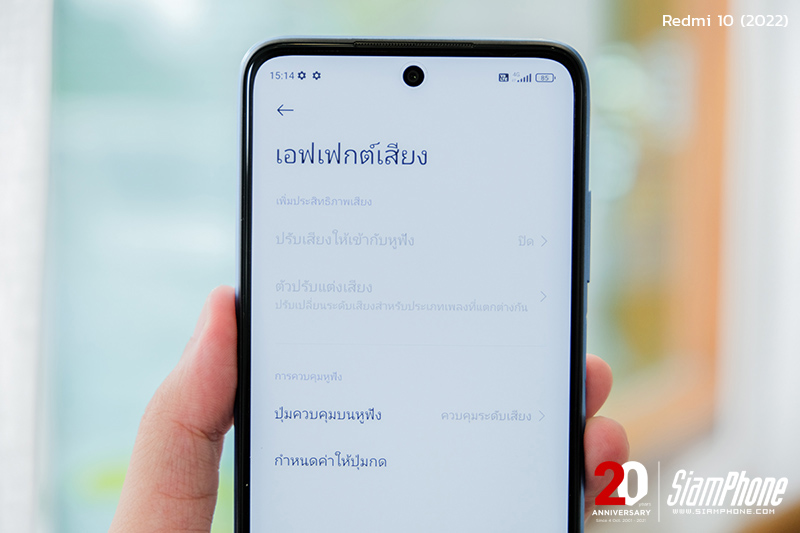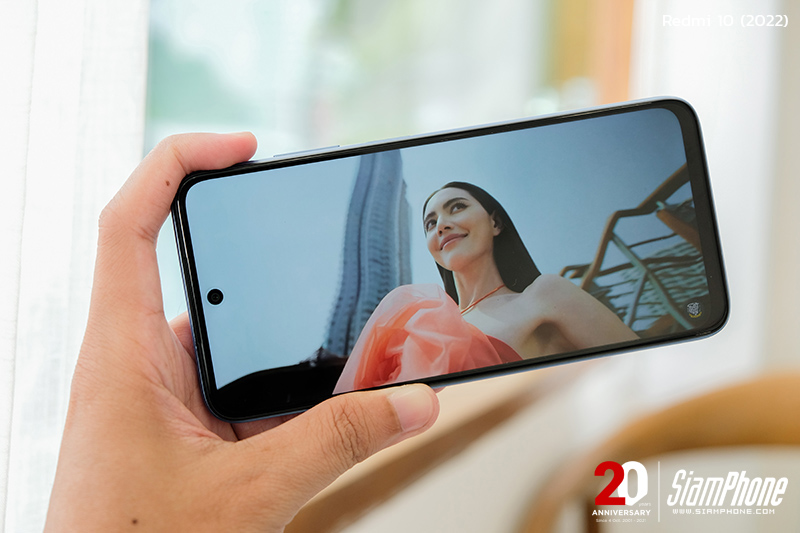 SOS (emergency) function
If an unexpected event occurs Redmi 10 2022 Press the Power button 5 times in a row, the system will send a message to your registered contact list to let that person know that we are in an emergency situation.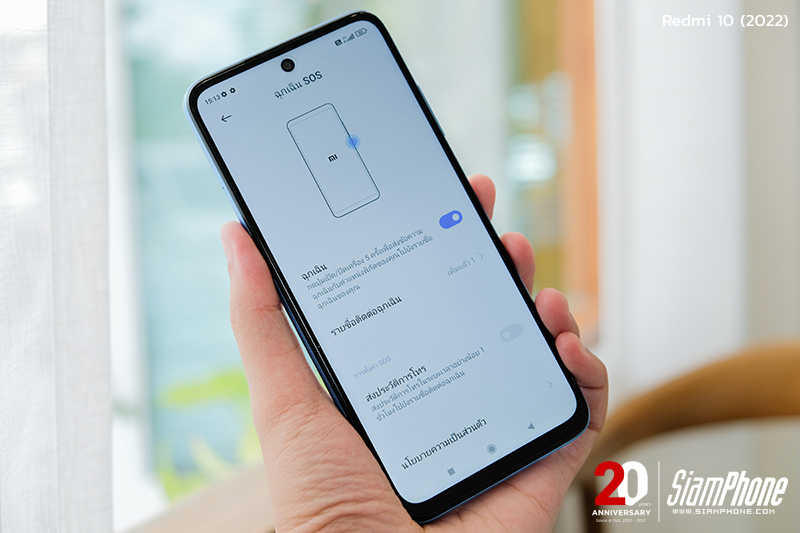 User authentication function
There is only one type of identity verification. face scanning system You just lift it up to fit your face. then unlock the device There are also other features. interesting too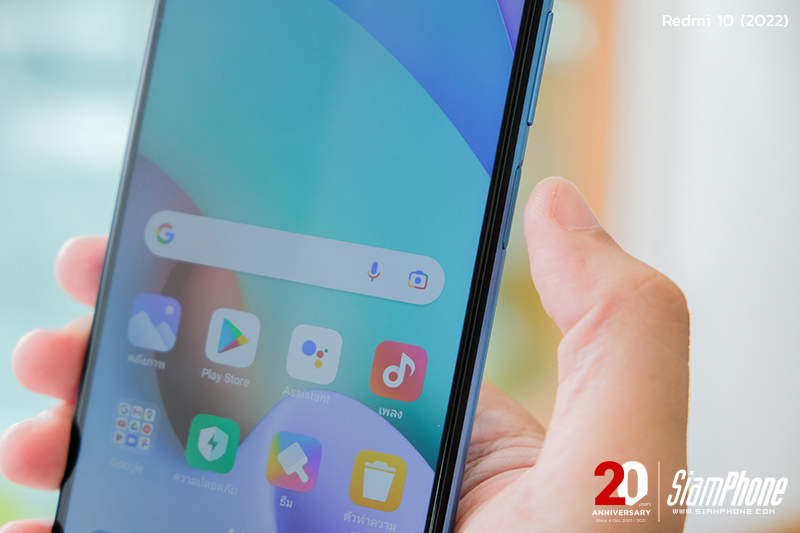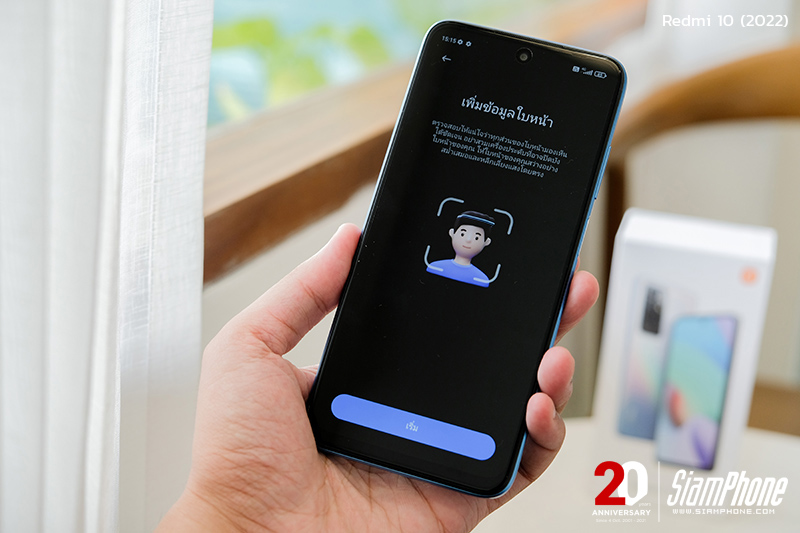 Application lock feature
If you have secrets you don't want anyone to access your apps, you can use your password or fingerprint. to be a defense Including hiding applications can be done as well.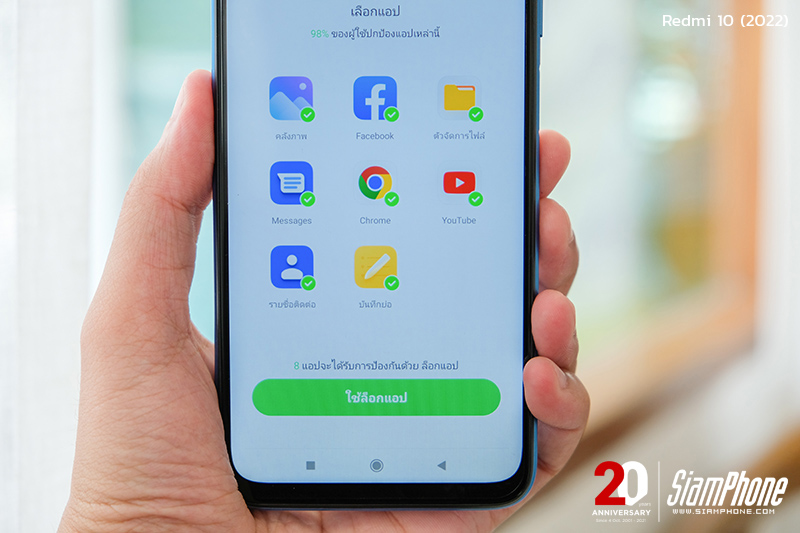 RAM Builder feature
as mentioned above If any usage feels sluggish, not smooth, this feature can be enabled. To allow the system to create more RAM to make the use more efficient. Not too late which can only be increased up to 2GB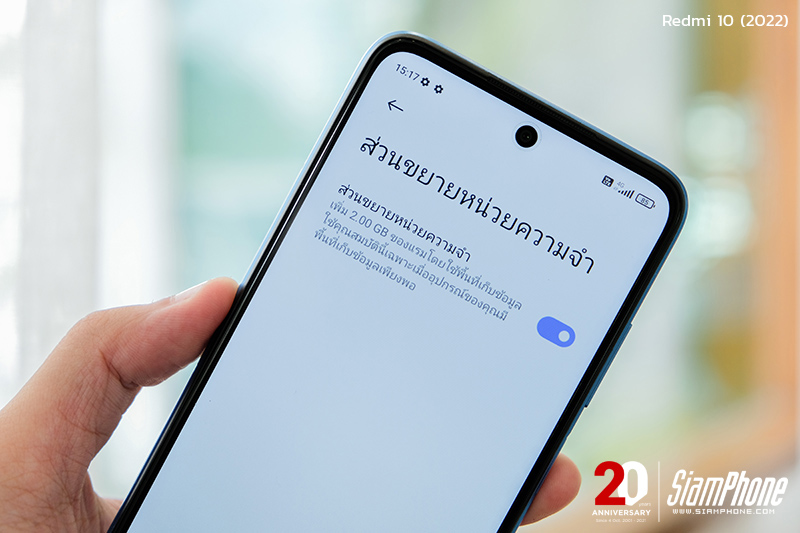 The big screen will be happy to see anything…
As mentioned above, with the screen Redmi 10 2022 Up to 6.5 inches large, FullHD + resolution with a refresh rate of 90Hz, with a color standard with a full pixel pitch. along with reducing the display of blue light further safer so you play games or enjoy watching video content And there are stereo speakers, Hi-Res sound standards, just like this, anything that is bored can be easily satisfied, oh yeah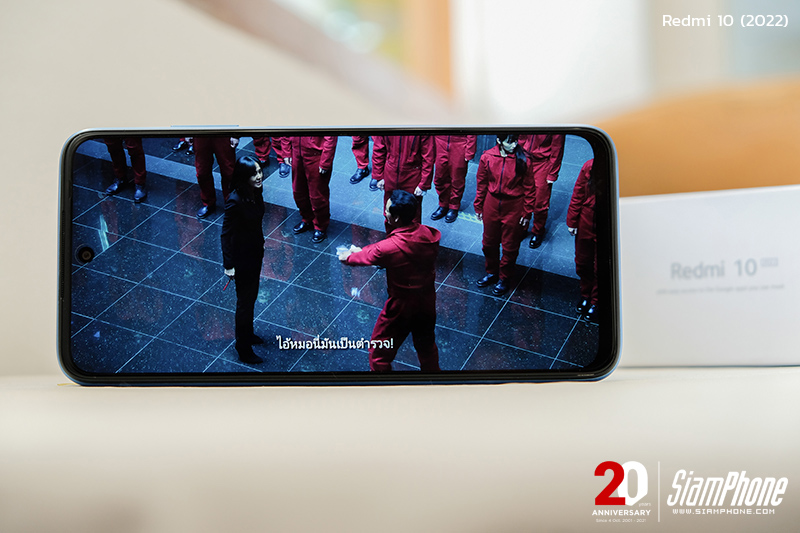 18W fast charging feature
Having said that, it's a smartphone that charges very quickly. At this time, you don't have to wait a long time, and the battery is full. Take the time to do other things with ease. Because it has a charging speed of up to 18 watts, in the box it comes as a 22.5 watt adapter that can be used to charge other devices as well.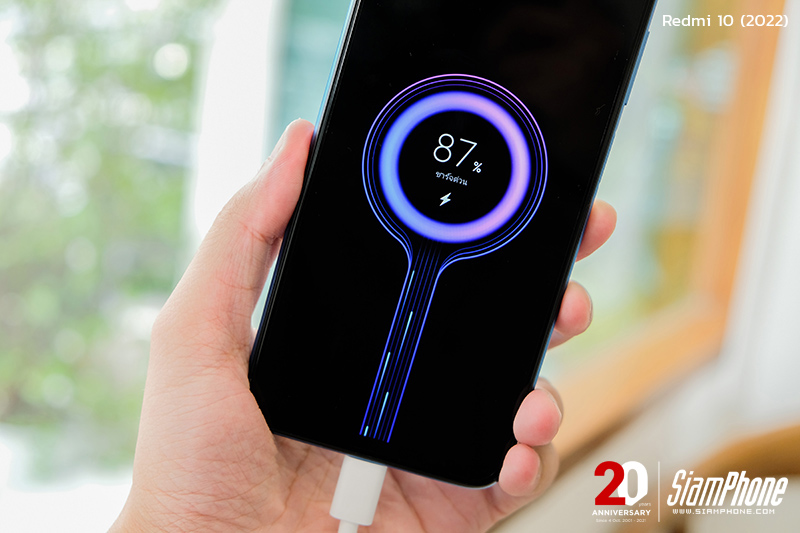 4 rear cameras enhance the photography experience.
Redmi 10 2022 It comes with 4 rear cameras, a 50MP high-resolution main camera, allowing for sharper and more beautiful photos. It also has an 8MP Ultra Wide camera, a 2MP macro camera and a 2MP depth sensor camera. Let's enhance the photography experience.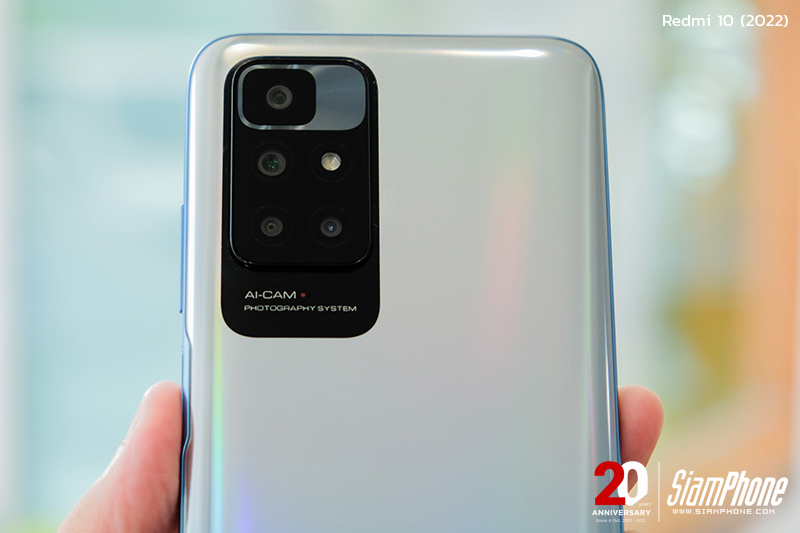 Portrait mode: skin retouching Or various jaggedness to disappear with such a photo mode, just snap and share to social networks immediately.
Night shooting mode: In addition to images that are bright and natural. It also helps to keep the image sharp and wide. Show the amount of light realistically with filters to make the image more interesting
Macro shooting mode: Try changing the shooting style. to see things in the finer details better With this mode, the image will be zoomed in for you to see the difference.
High resolution photo mode: With a resolution of up to 50 million pixels, you can take photos and decorate them according to ideas.
Front camera shooting mode: The resolution of 8 megapixels has HDR Auto feature as well, which means that the image of the light will be beautiful and realistic. with a mode to customize the skin as you want as well
Camera sample
Sample & Photo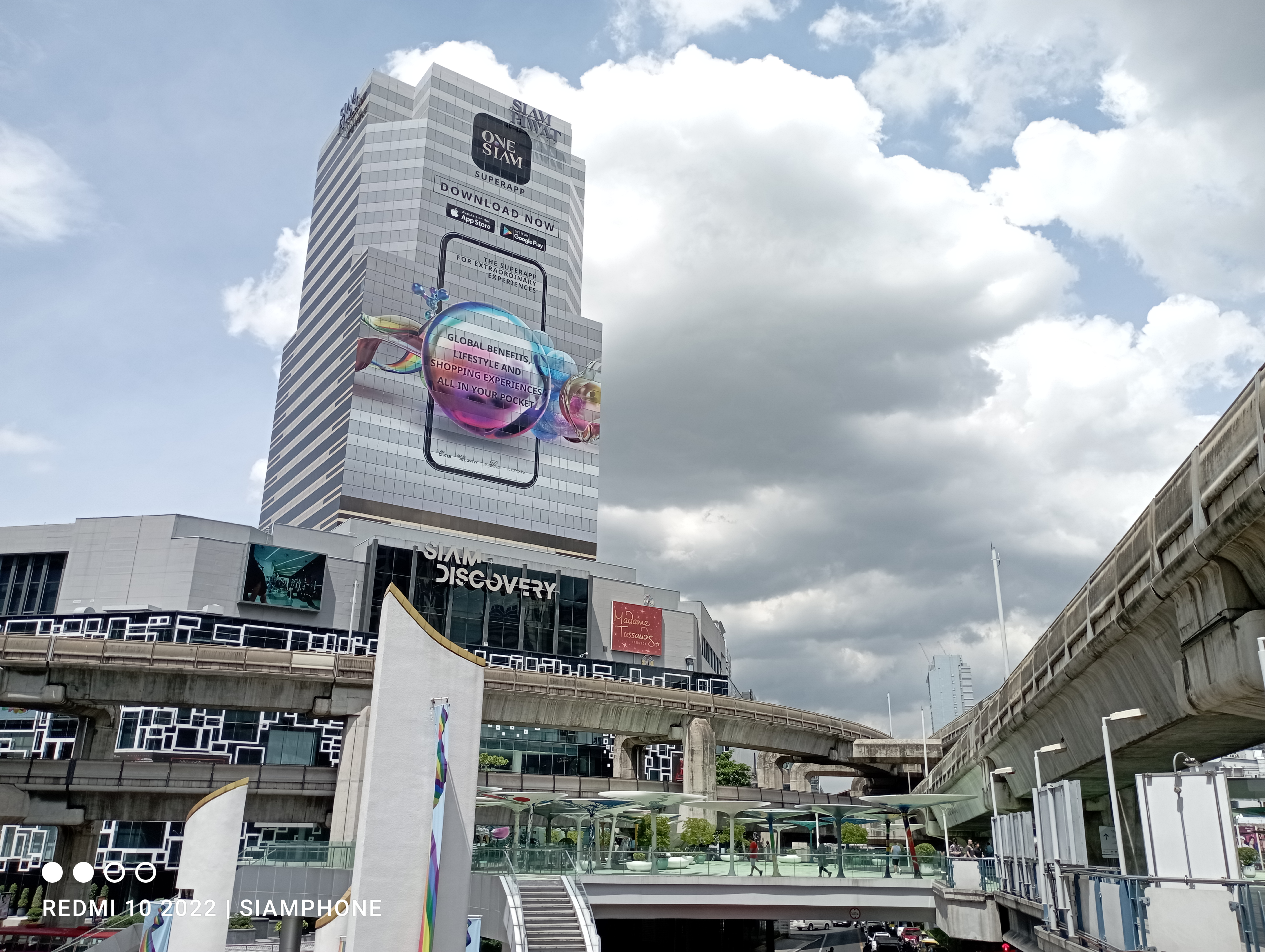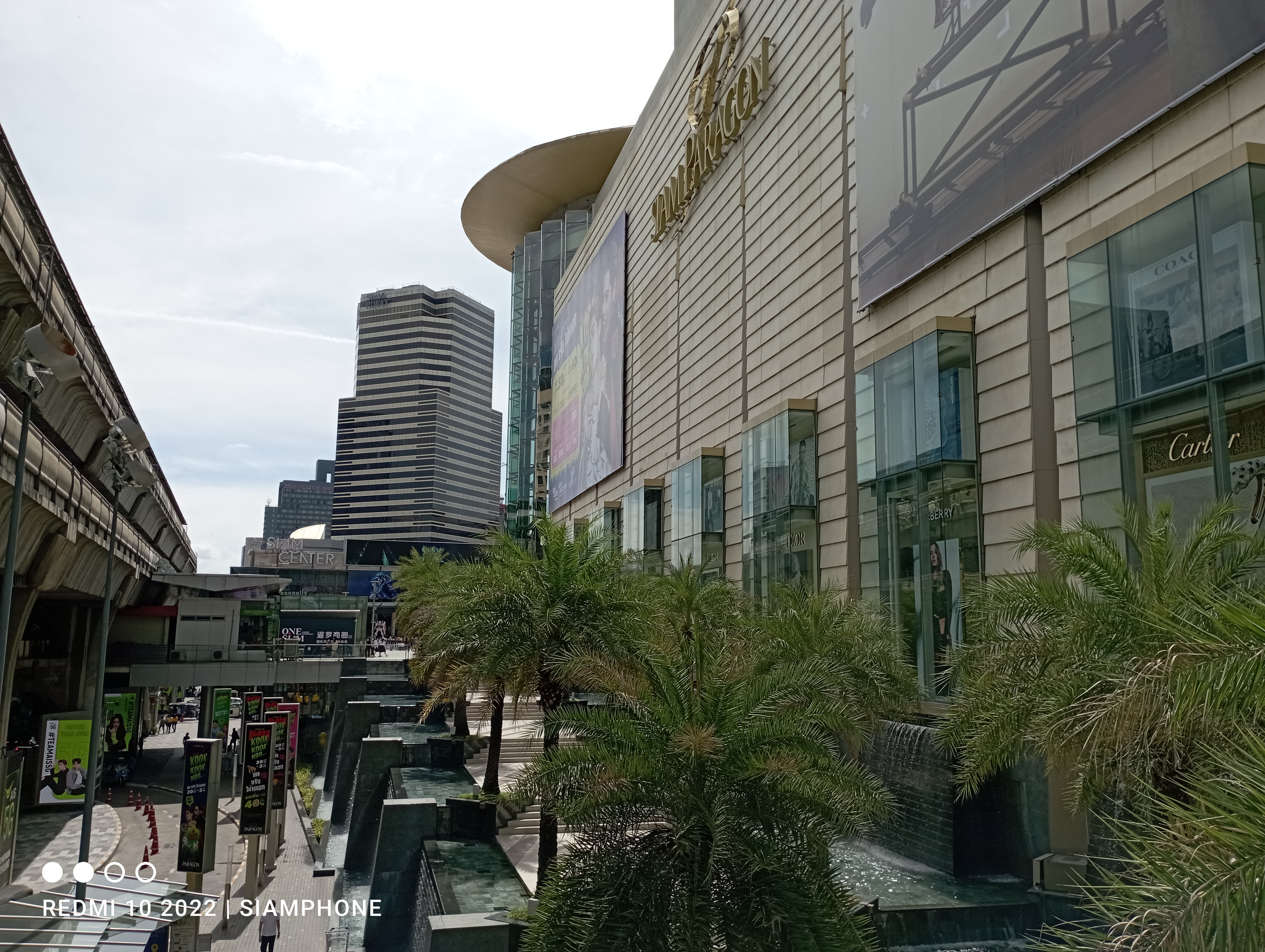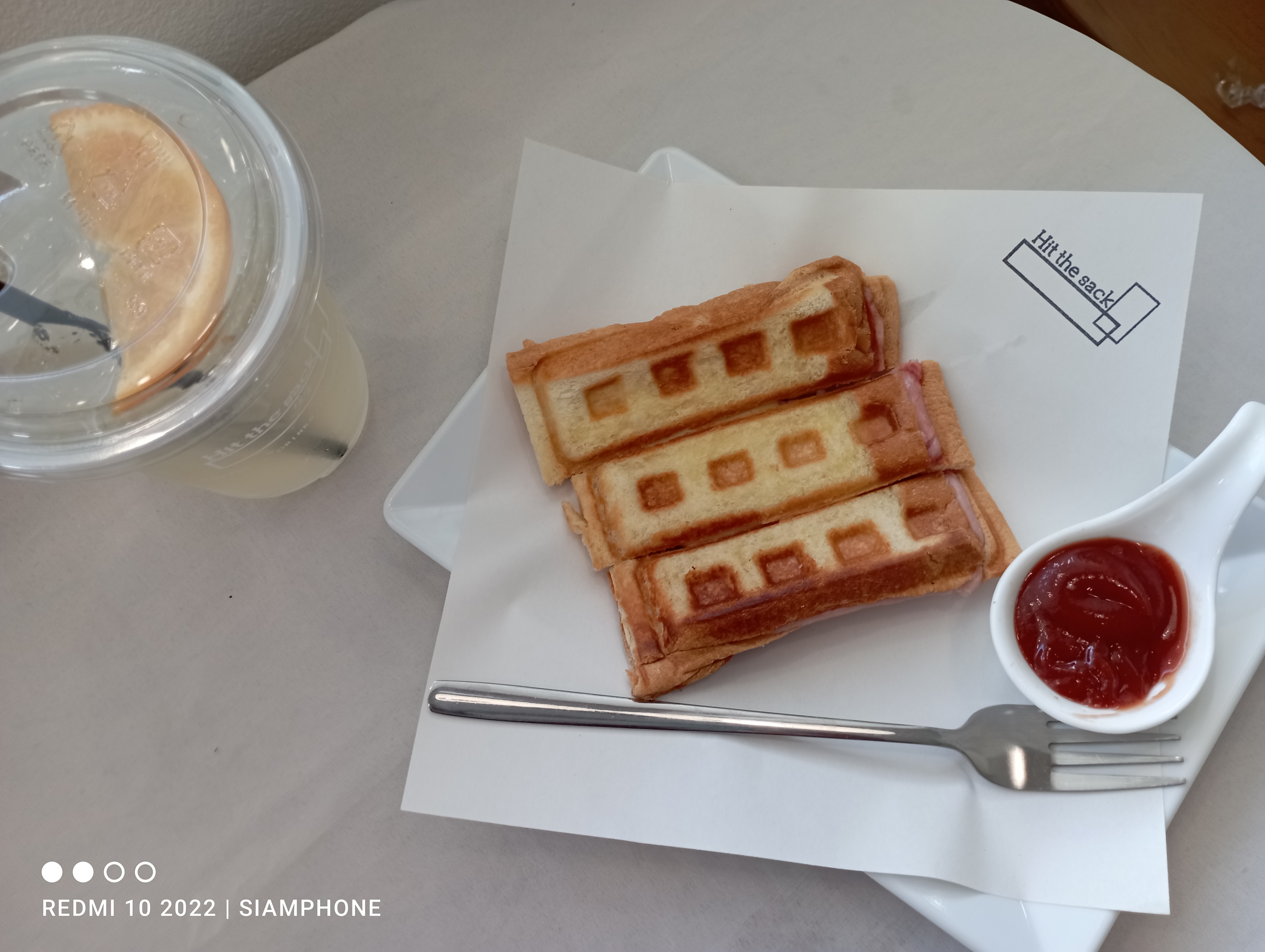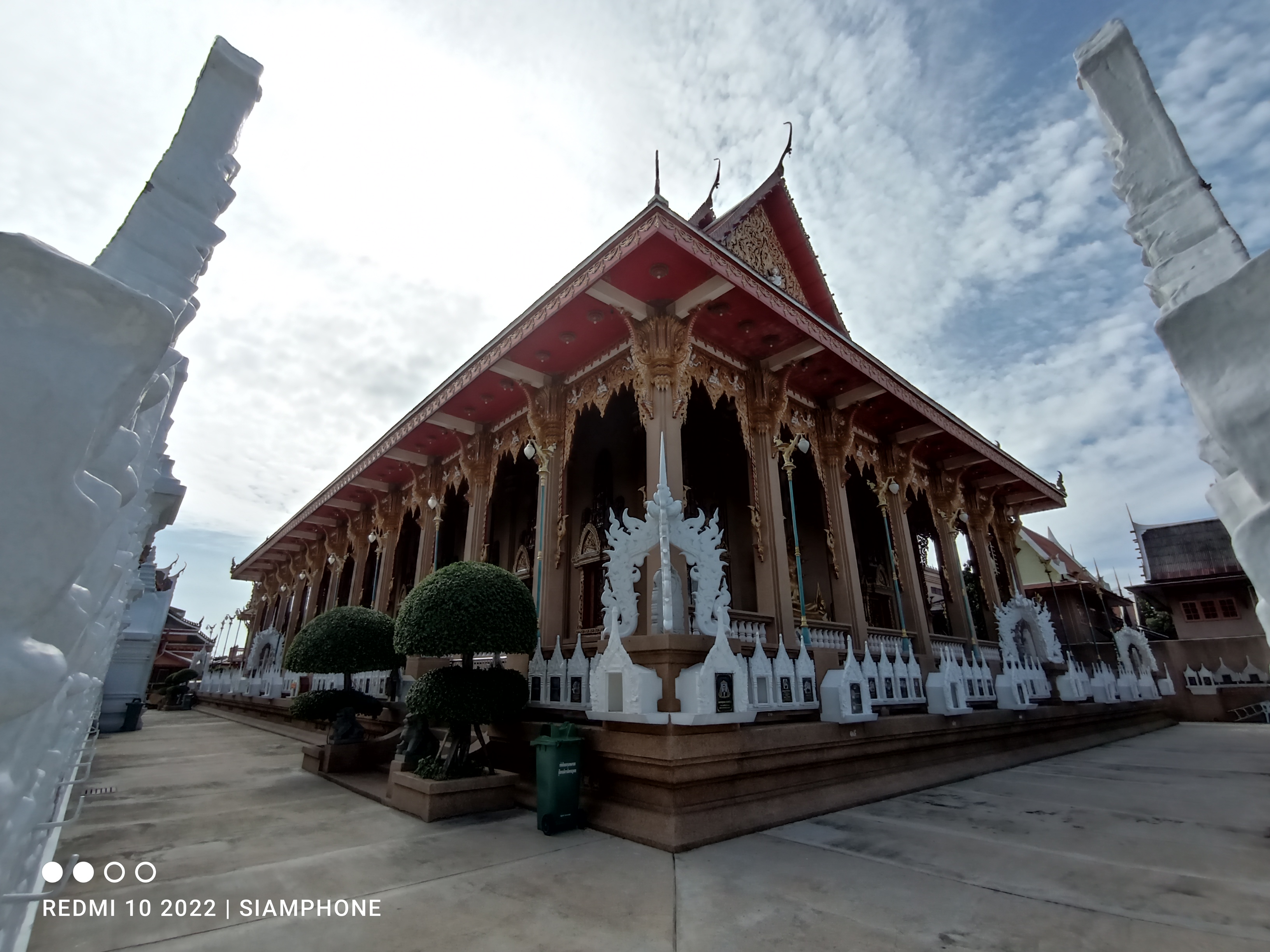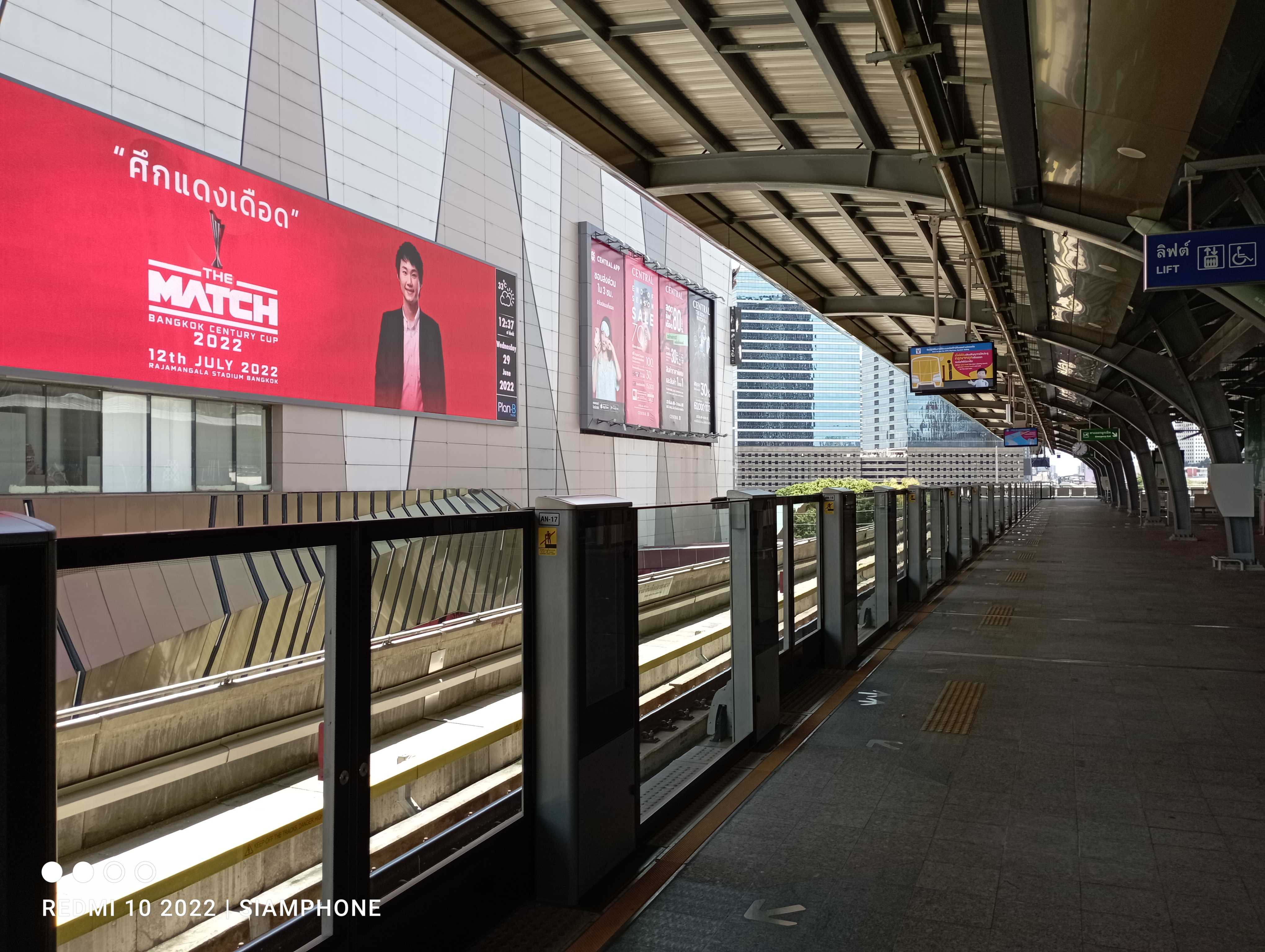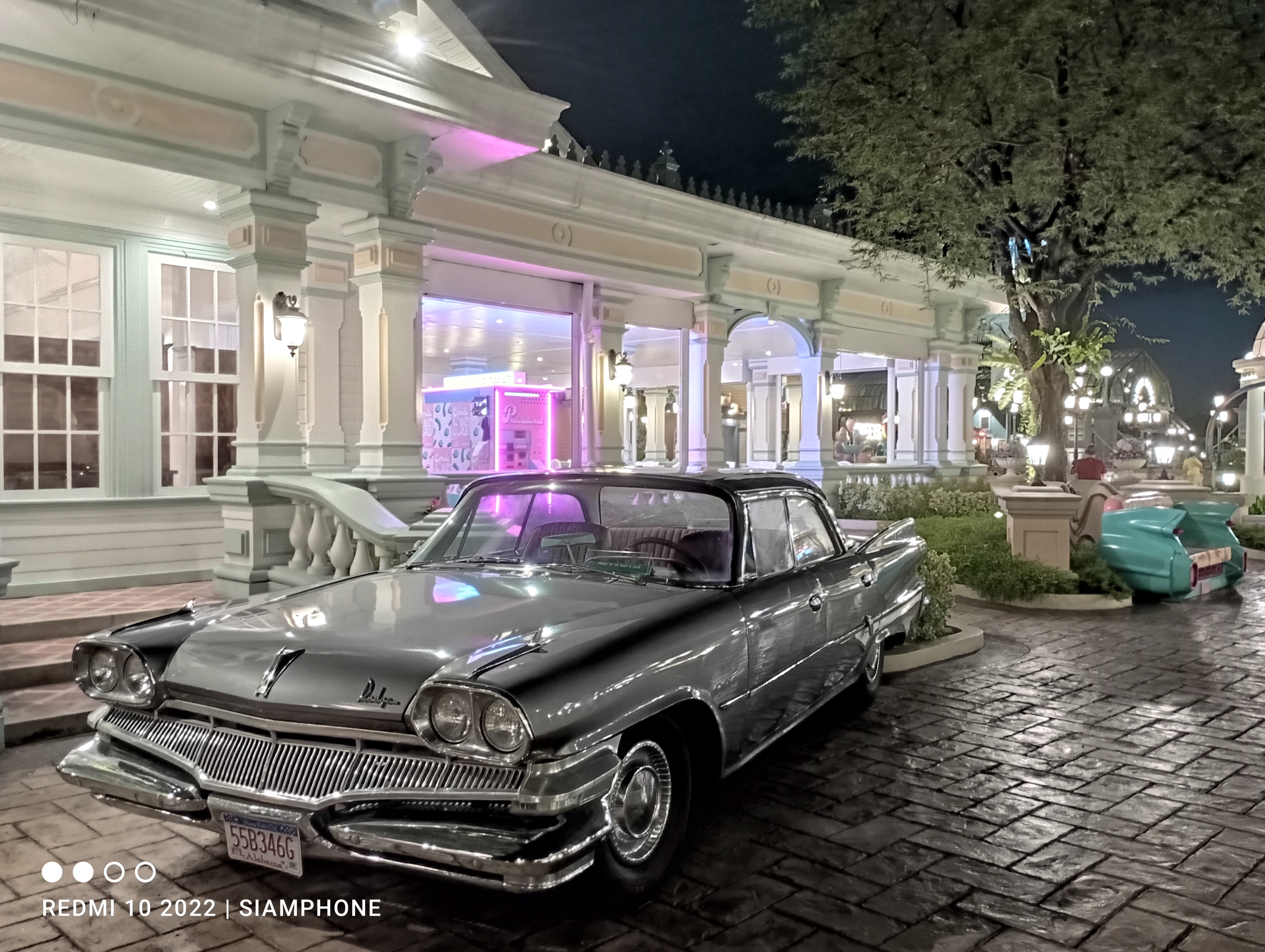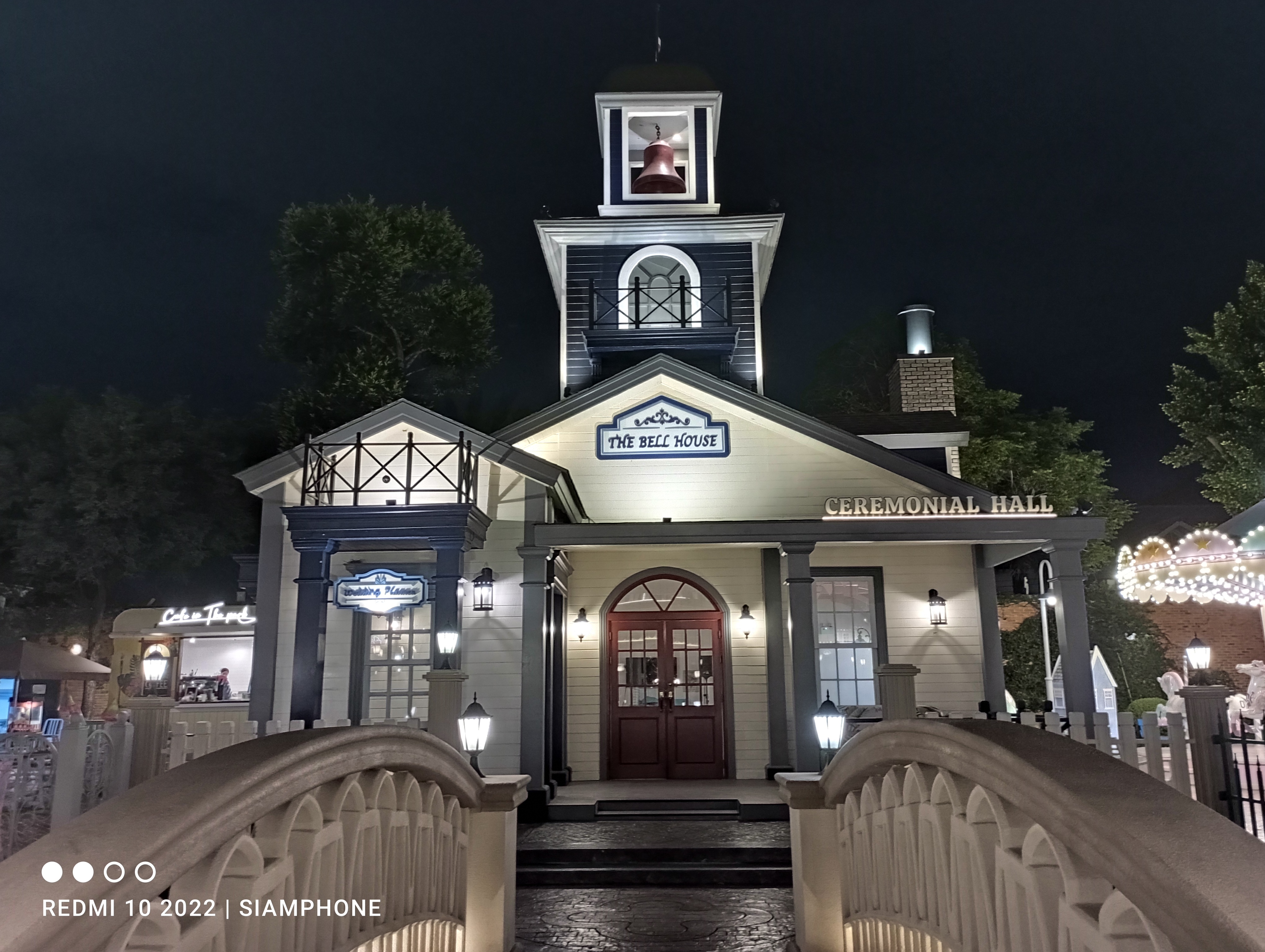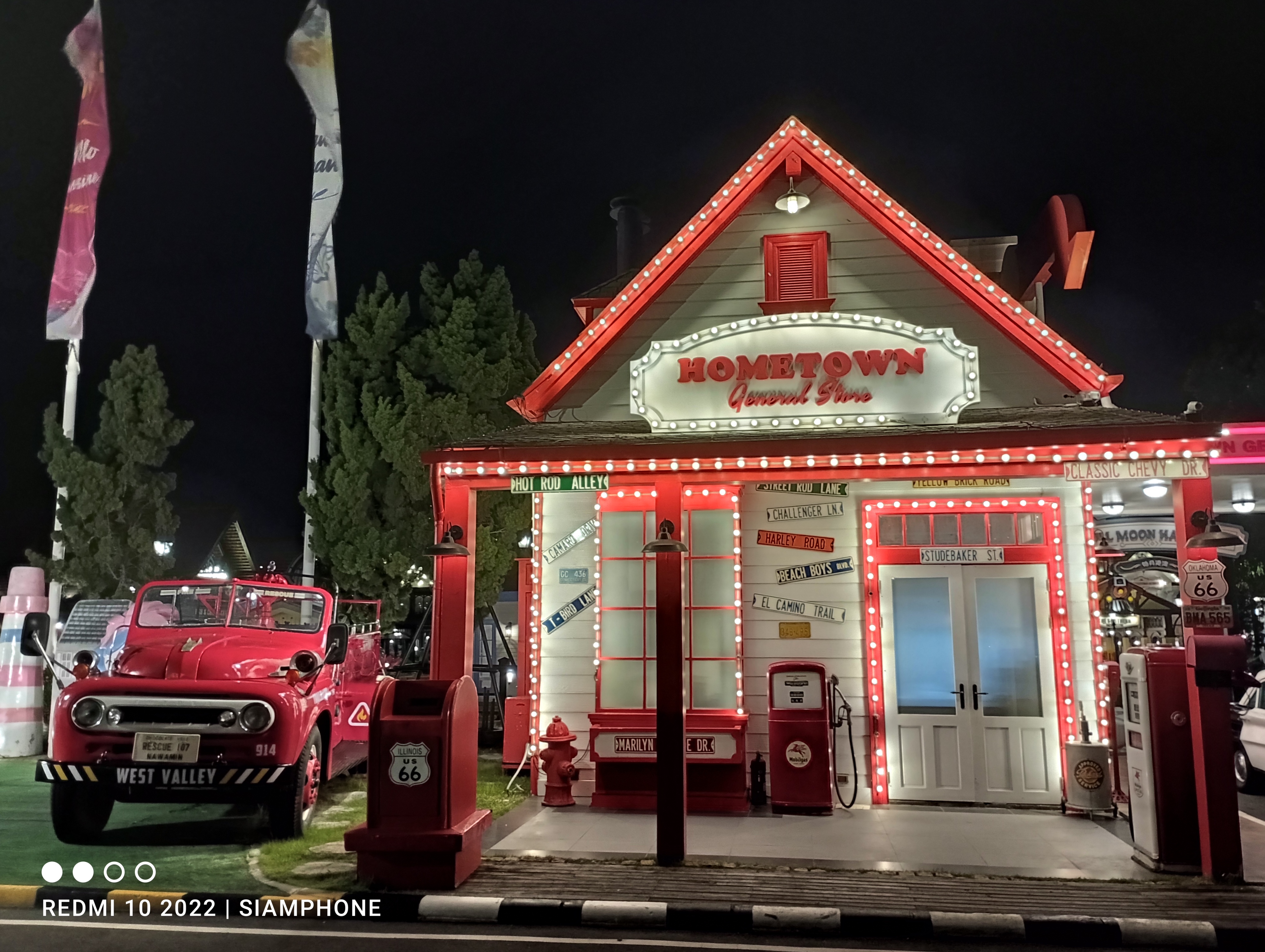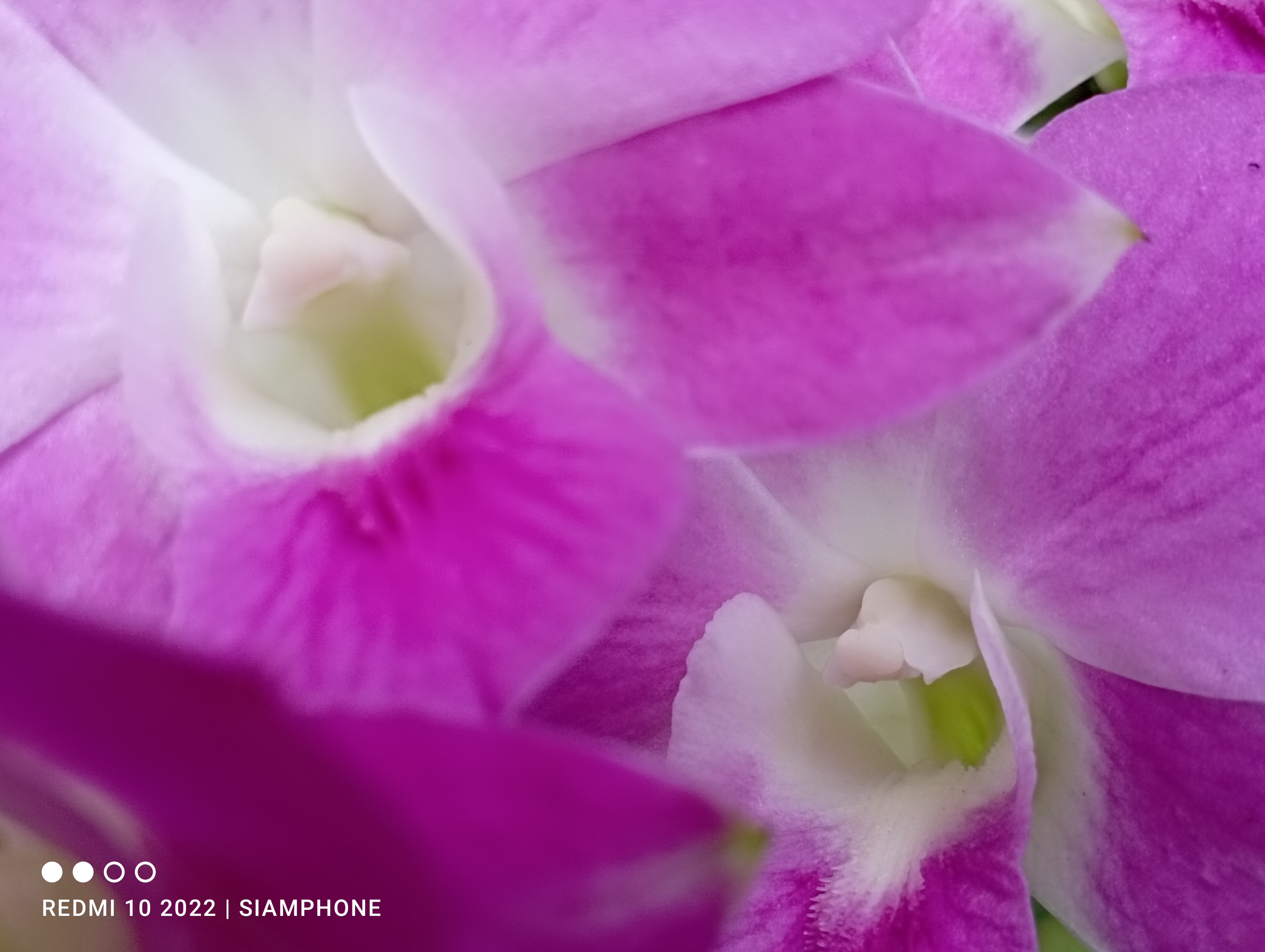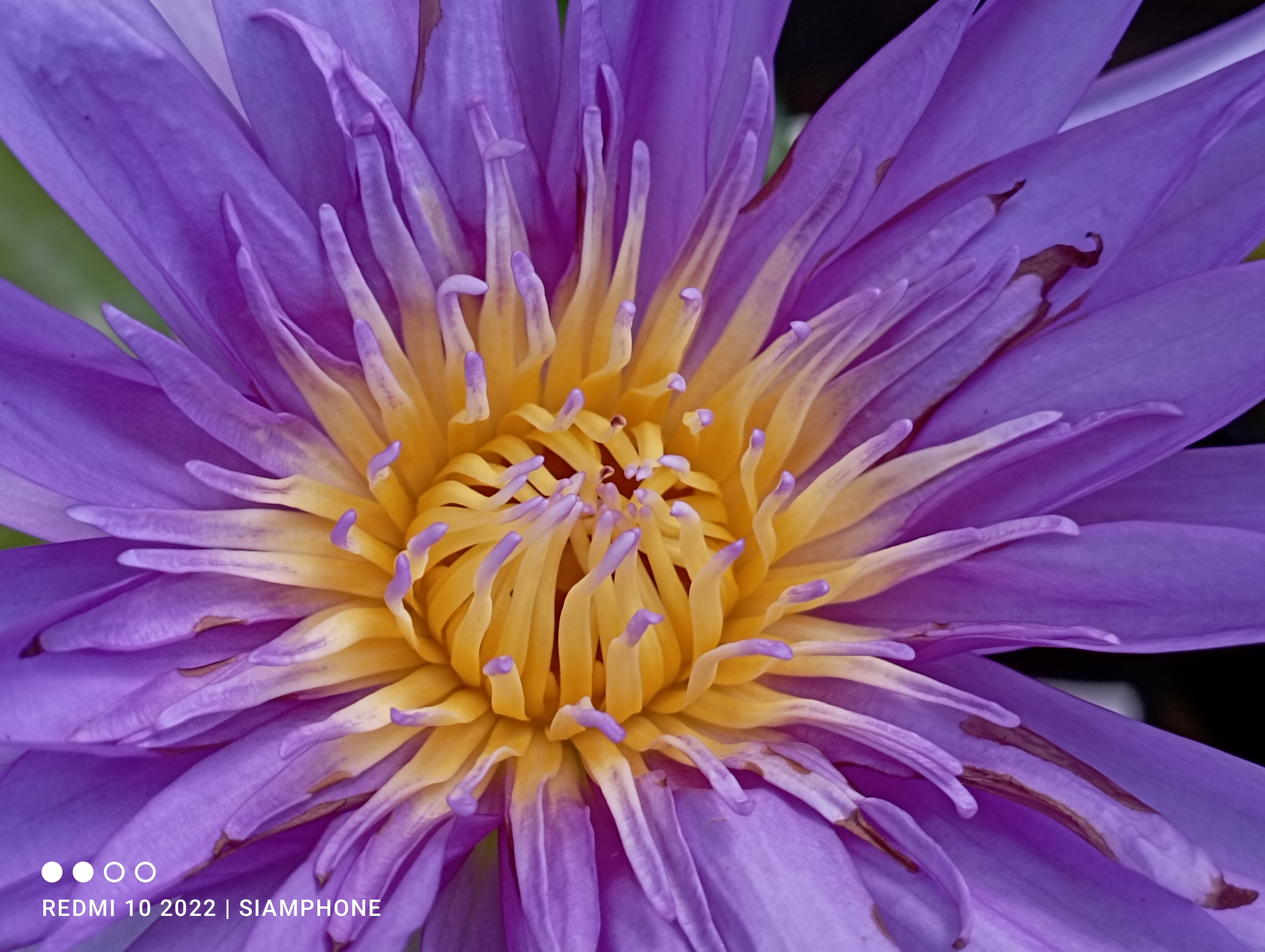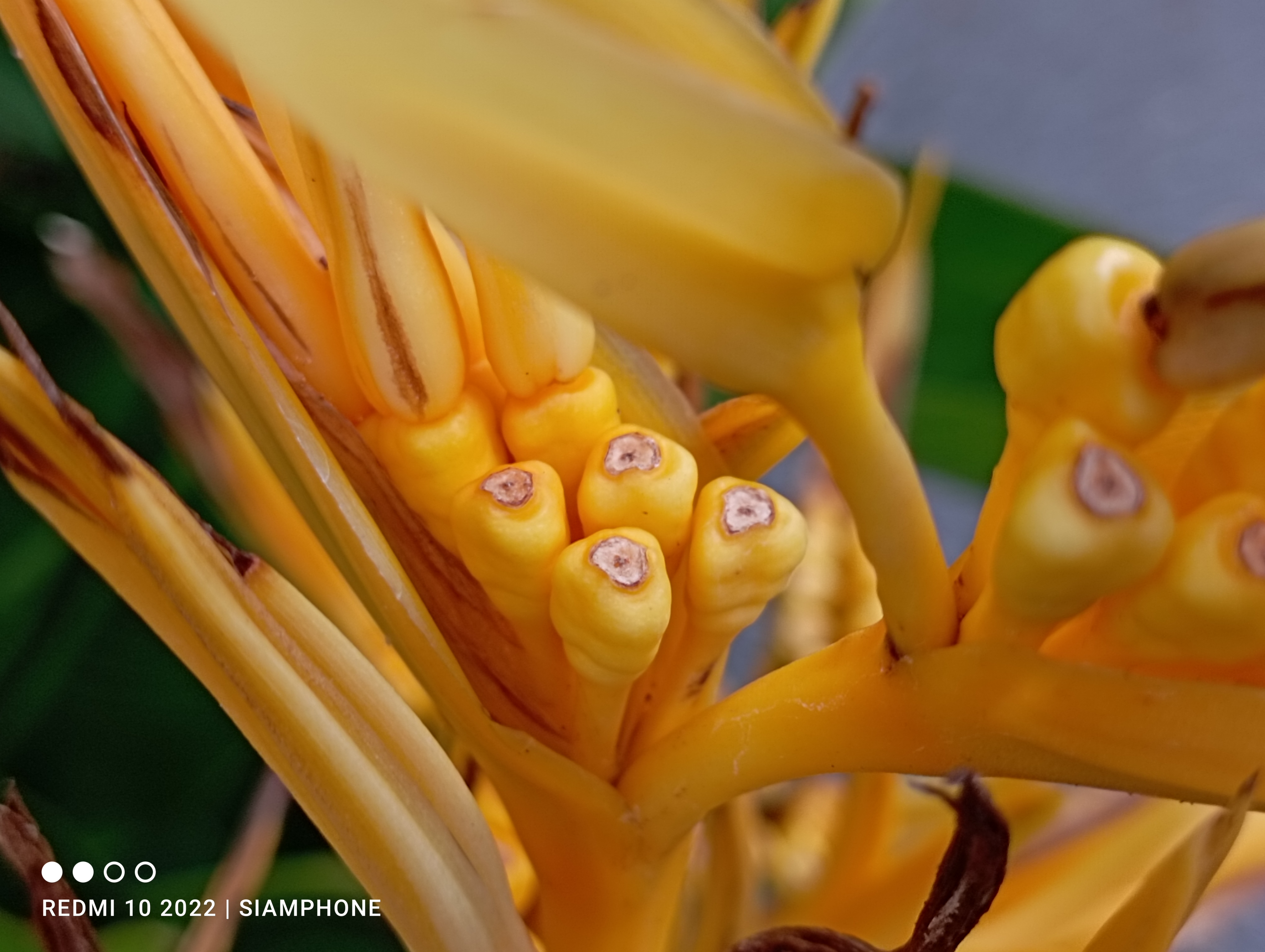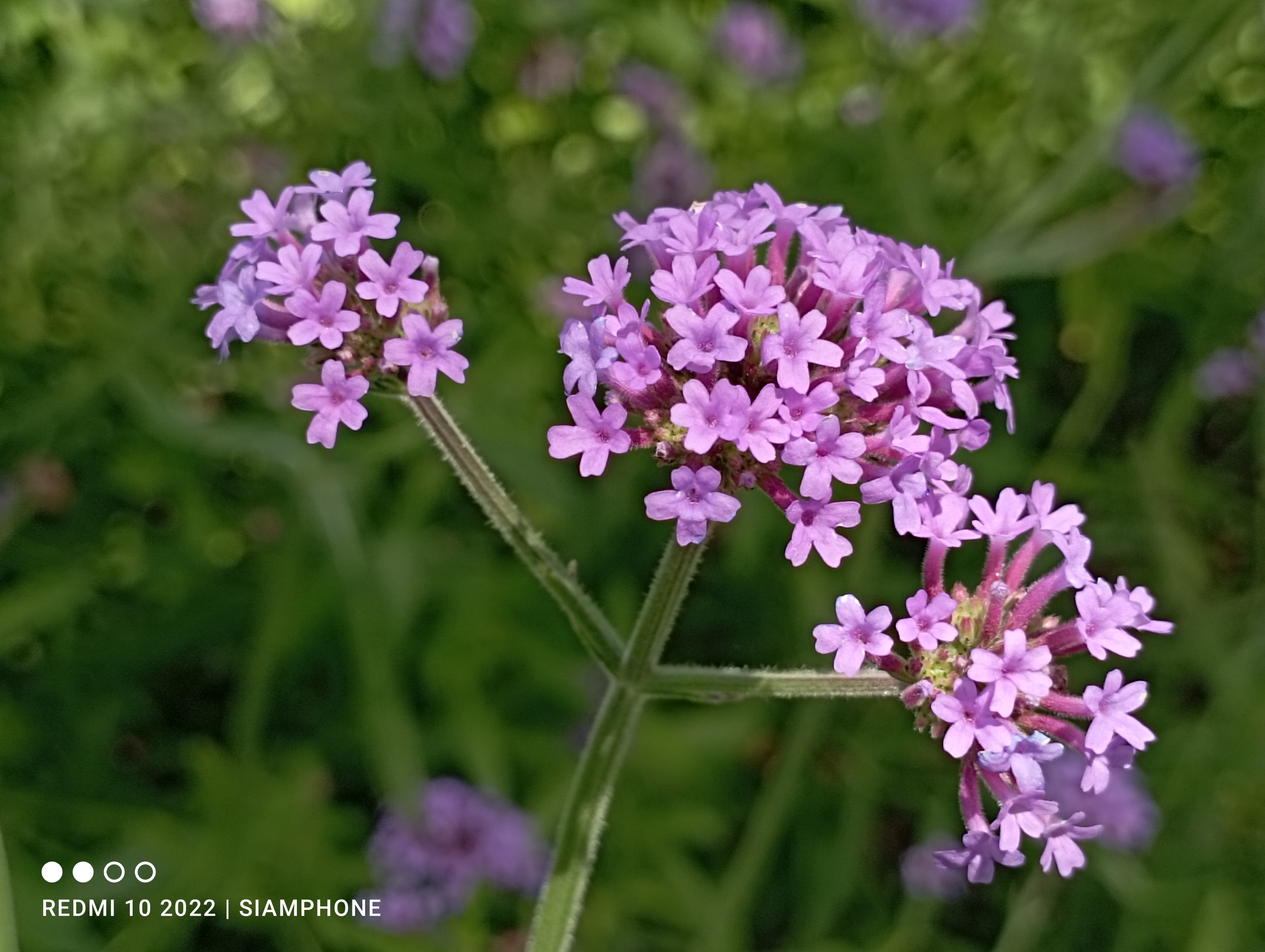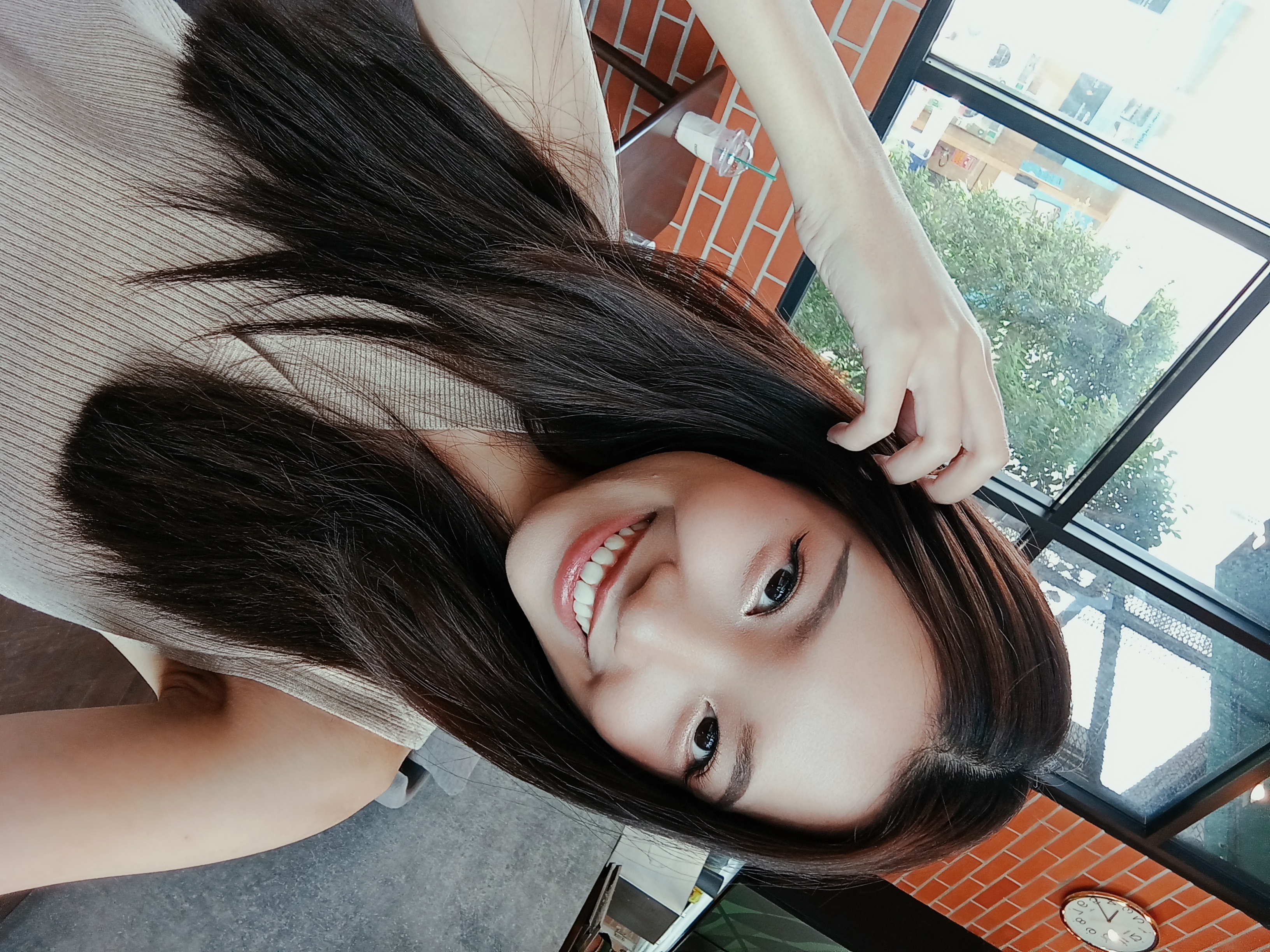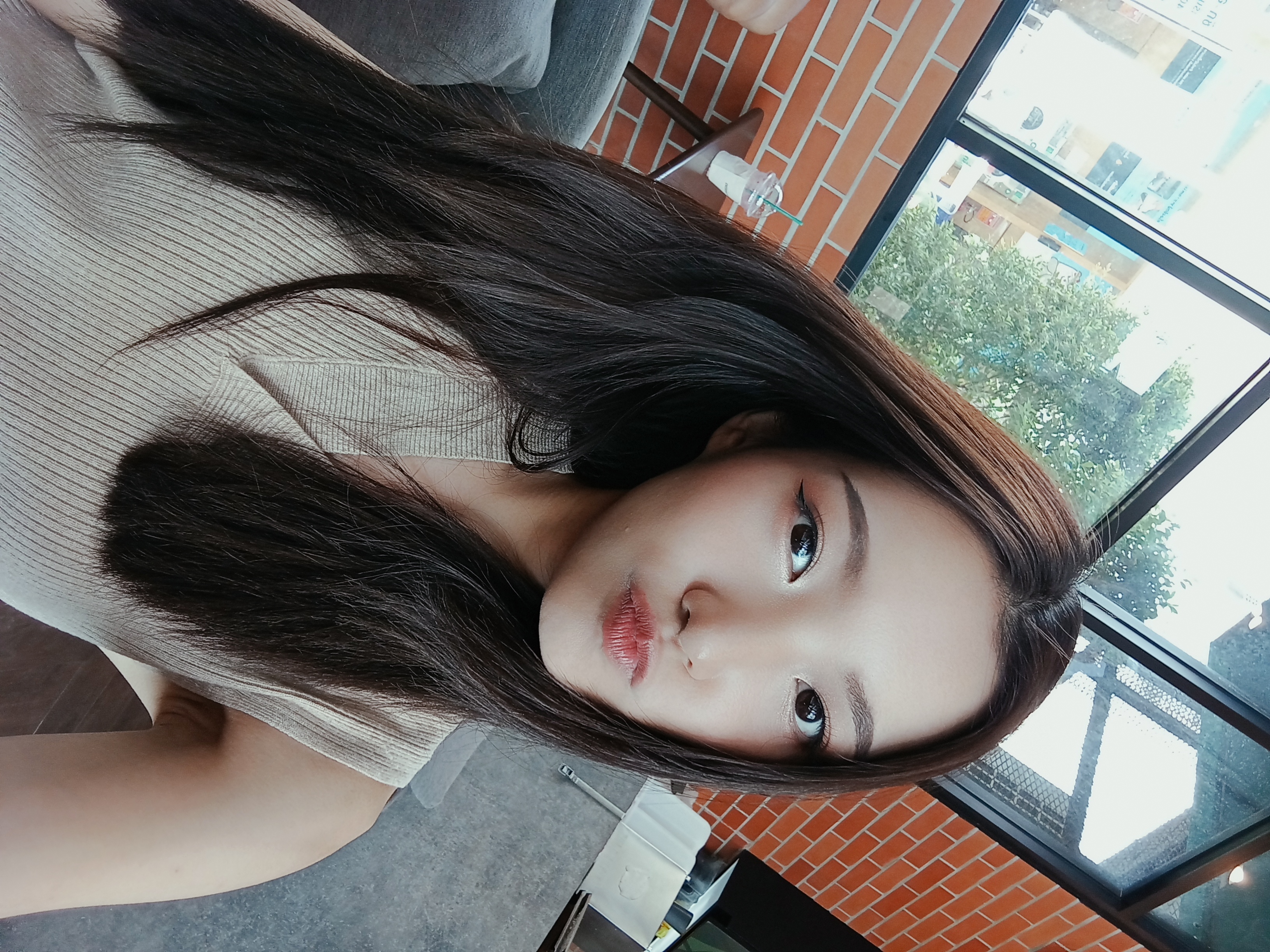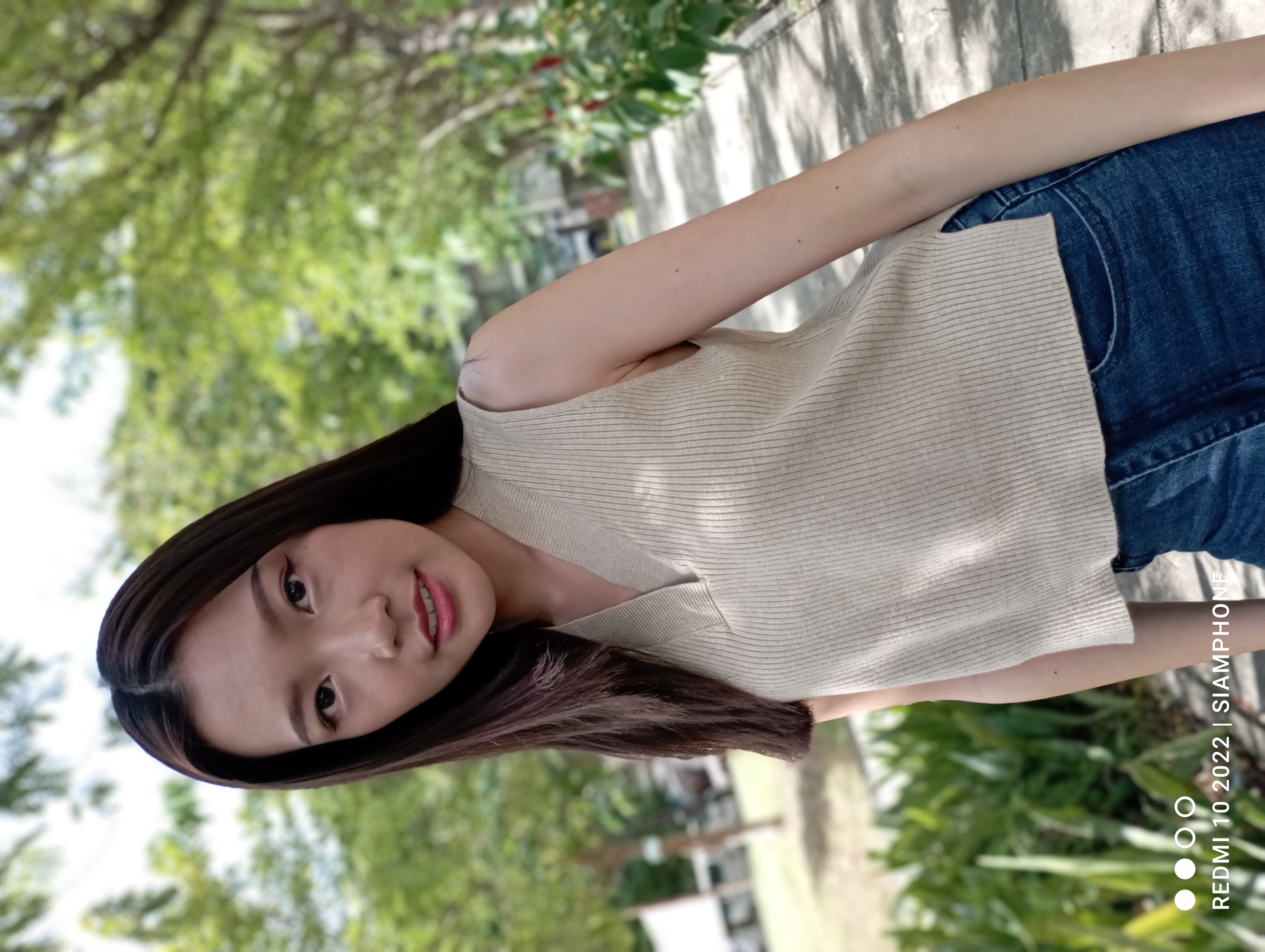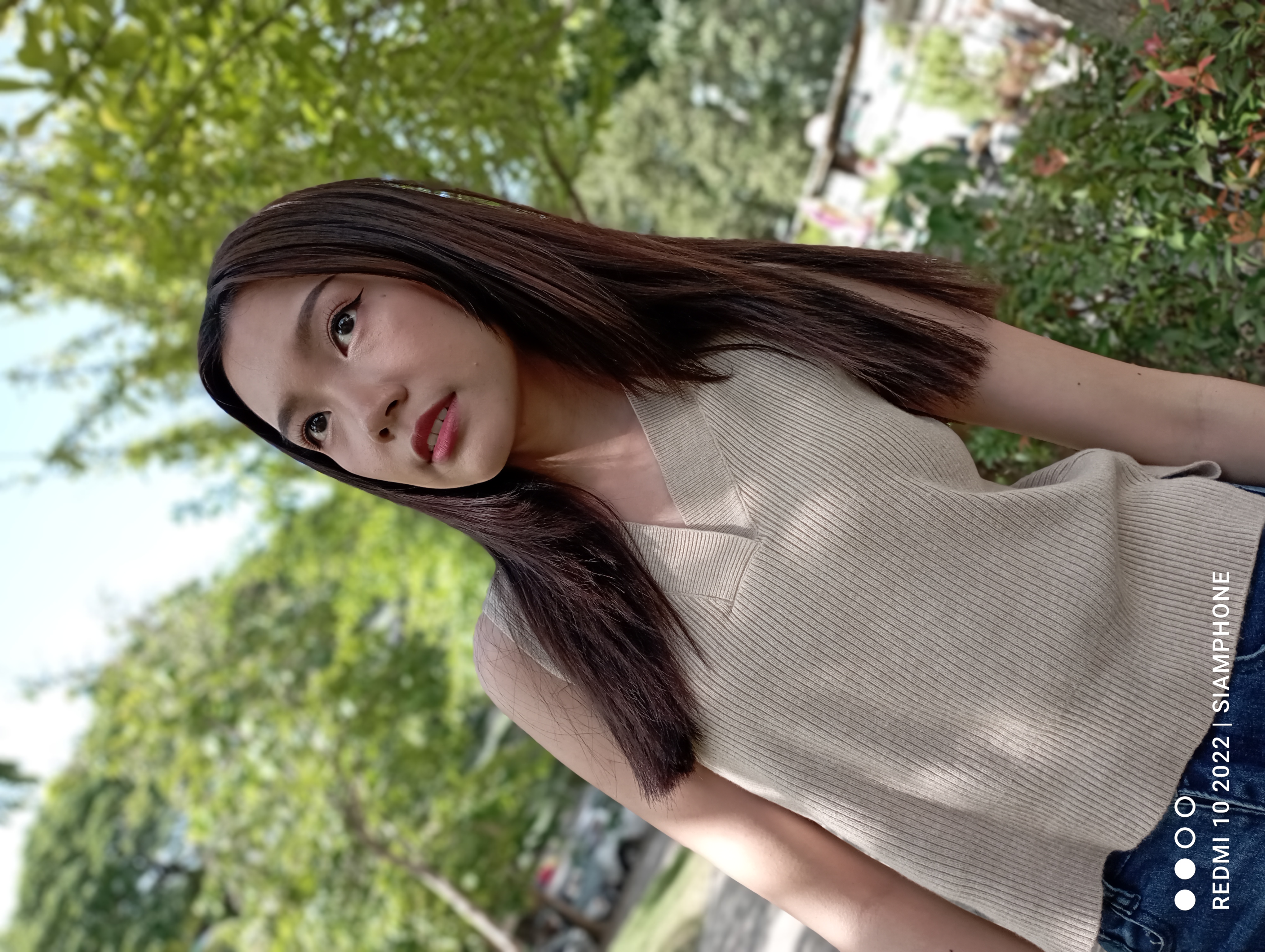 Thank you : Xiaomi Thailand
User Information Share your opinions with : Redmi 10 2022
Product catalog : https://www.siamphone.com/spec/redmi/10_(2022).htm