Wake up the retro 90s trend with the classic feature phone, Nokia 2660 Flip, a flip phone. that comes with a large home screen User-friendly interface The rear camera can take photos and videos, supports up to 32GB MicroSD, clear sound settings. Suitable for the elderly and lovers of classics focus on energy saving in standby mode (Single SIM, GSM) for up to 26 days at a price of 2,490 baht
The Nokia 2660 Flip is a flip phone with dimensions of 55 x 108 x 18.9 mm. The machine is made of polycarbonate plastic. Makes it lightweight 123 grams, easy to carry.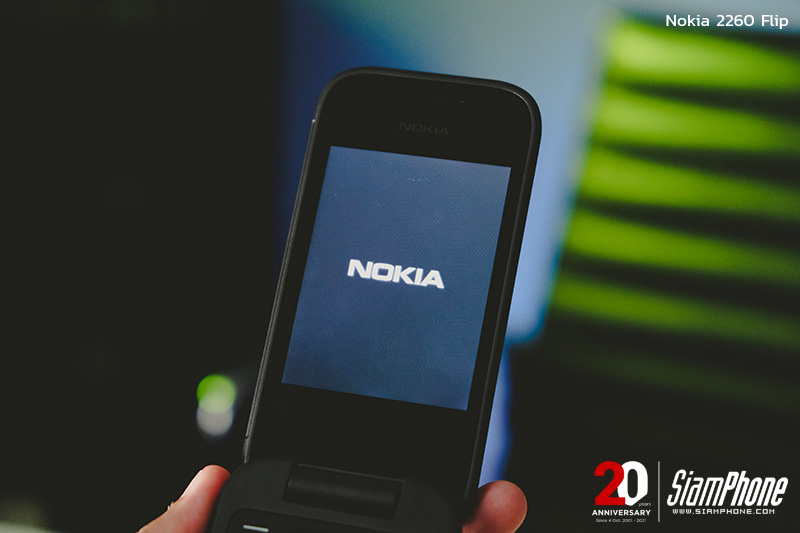 The outer screen on the lid is a 1.77-inch QQVGA display showing the date, time and notifications. Next, the top has a main camera with a resolution of 300,000 pixels and an LED flash placed side by side.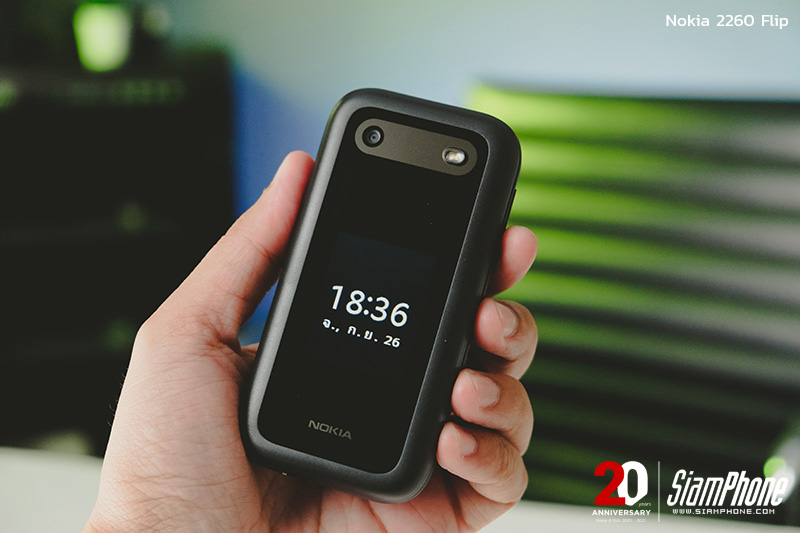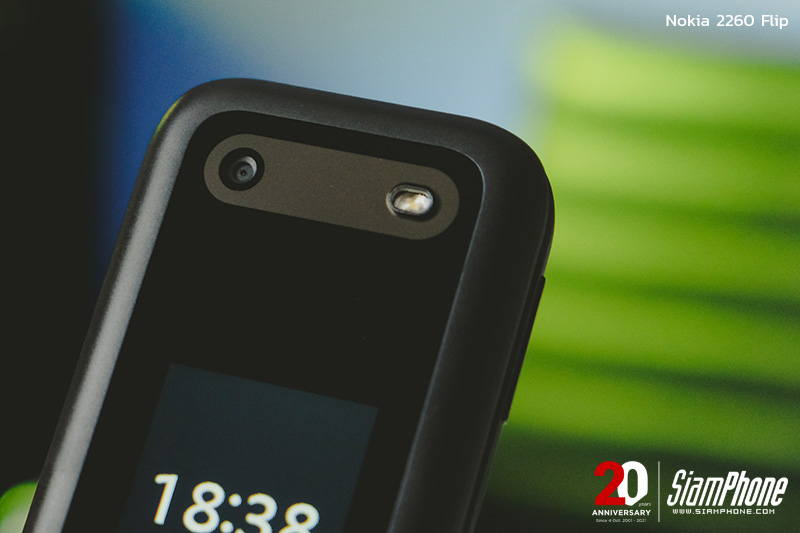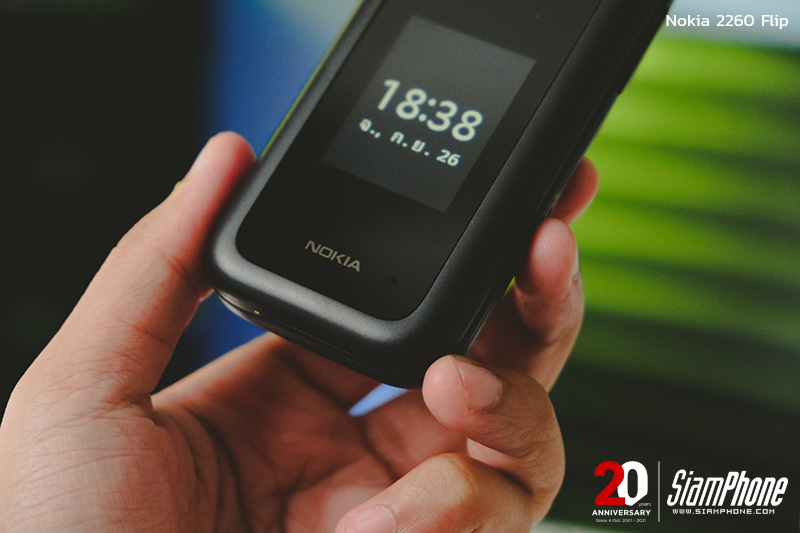 When the flip is unfolded, it reveals a 2.8-inch QVGA color screen with a resolution of 240 x 320 pixels, not a touch screen.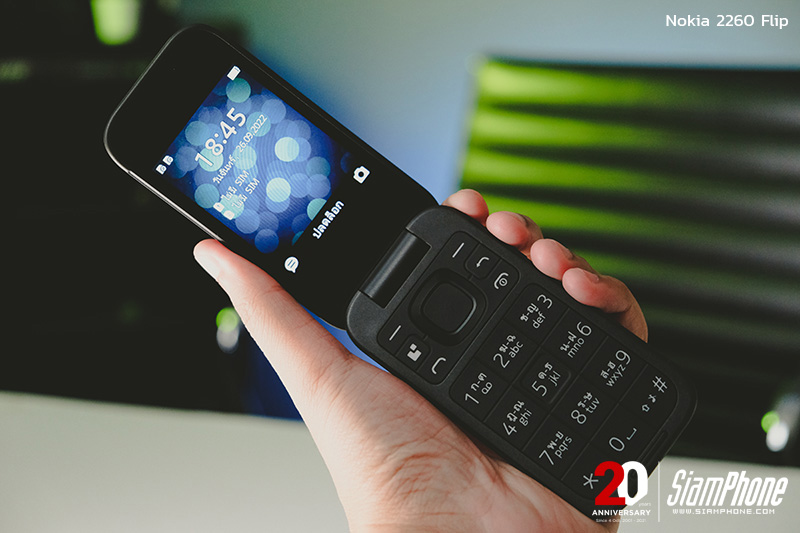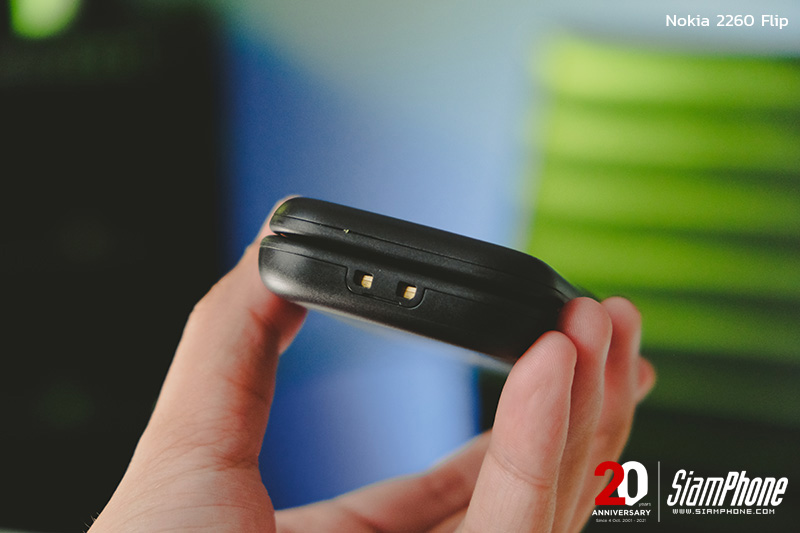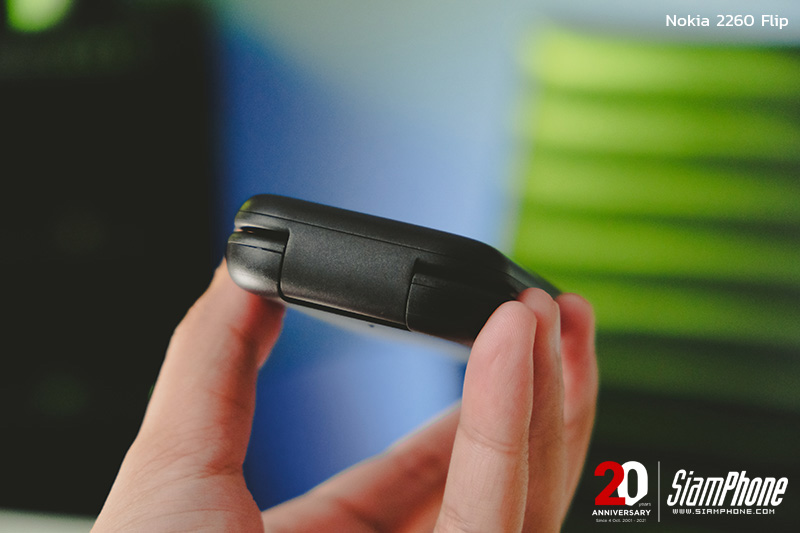 Next down will find a button. for controlling various functions The buttons are large, the numbers and symbols are clearly visible, easy to press.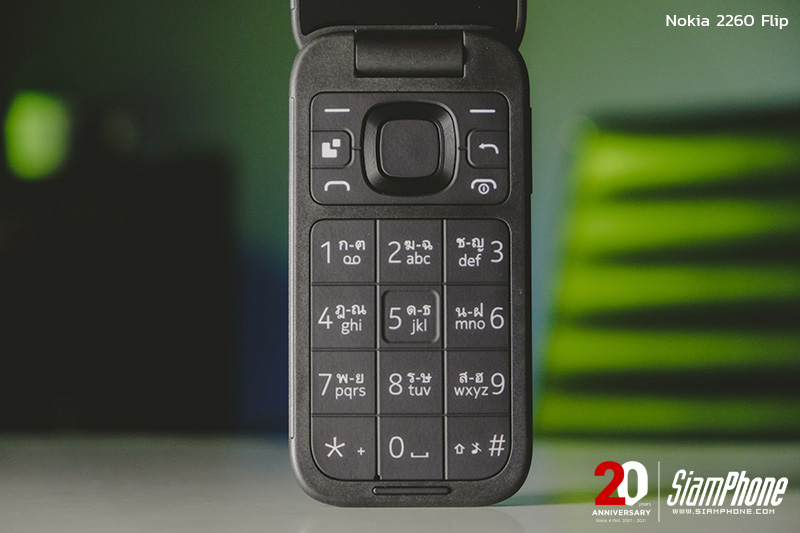 The left side of the machine has a 3.5 mm headphone jack, downwards is a microUSB 2.0 charging port.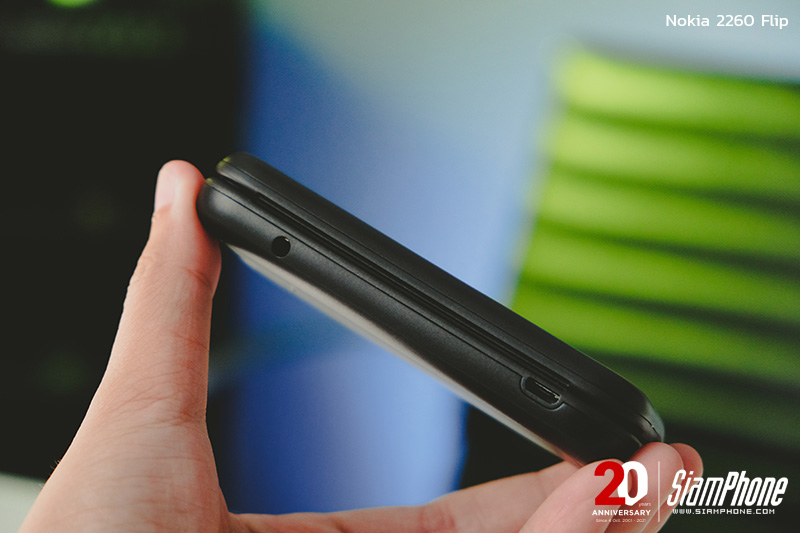 On the right is the volume up and down button. Next down is the Power button, used for waking-off the outer screen. when folding the machine and when pressing and holding the screen This will dial an emergency number that has been set.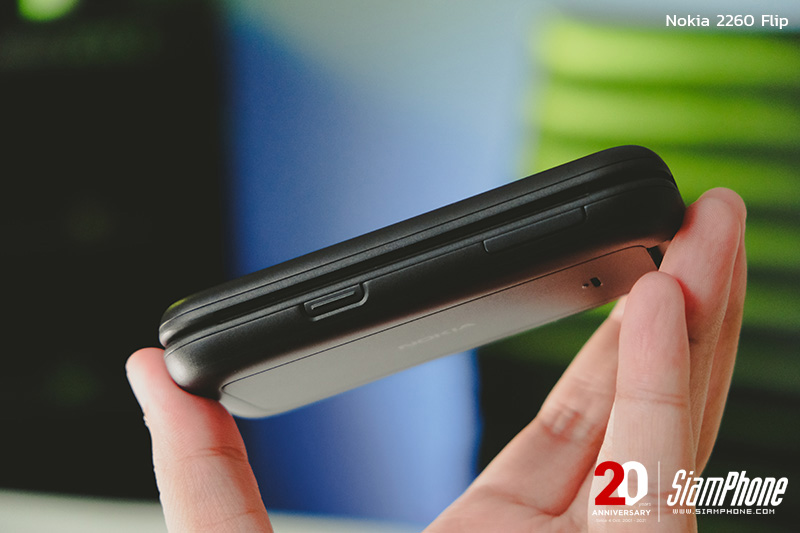 For the back cover can be opened. will find the battery which can be replaced if the battery deteriorates When removing the battery You will find 2 SIM slots that support Nano SIM and support 1 microSD slot.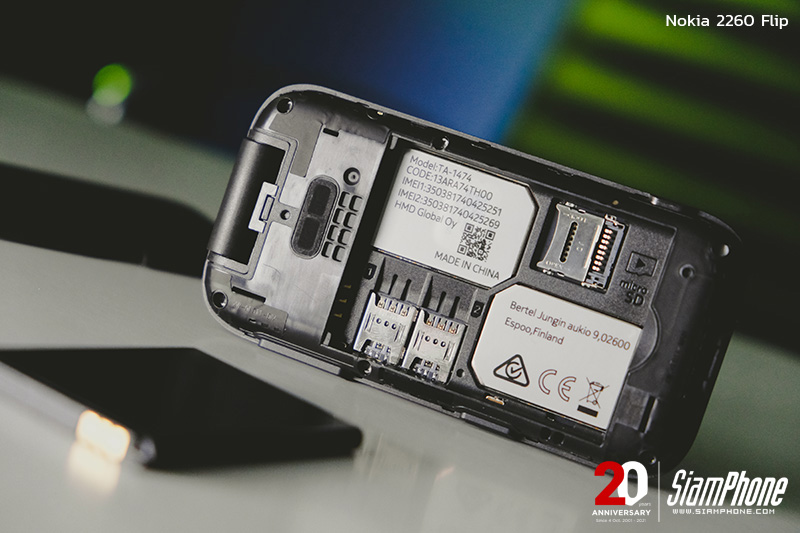 Nokia 2660 Flip basic specs
Network : 2G, 3G, 4G
OS : S30+
CPU : Unisoc T107
Storage area : 48MB+128MB Support MicroSD Card up to 32GB
Machine model: Flip phone
Display : Screen in 2.8 inch QVGA and screen outside 1.77 inch QQVGA
Camera quality : VGA with flash
Connection : Micro USB (USB 2.0), 3.5mm Audio jack, Bluetooth 4.2
battery : Capacity 1450mAh
Talk time and standby

TT : Up to 6 hours (4G), up to 19 hours (2G)
SB : Up to 20 days (Dual SIM 4G) Up to 26 days (Single SIM 2G)

Radio : FM radio (wired and wireless dual mode), MP3 player, M4/T4 HAC support, VoLTE support
SIM card type : 4FF+4FF, LTE+LTE dual standby
Support 4G
The Nokia 2660 Flip is a feature phone that supports 4G networks which makes it easy to use. Suitable for use by the elderly who do not want to use a smartphone which must understand new technologies which is complicated for this generation It is also on a 4G network that is clear, stable, and can also connect to the Internet when inserting a SIM with internet, with Facebook in the device. enough to play crunchy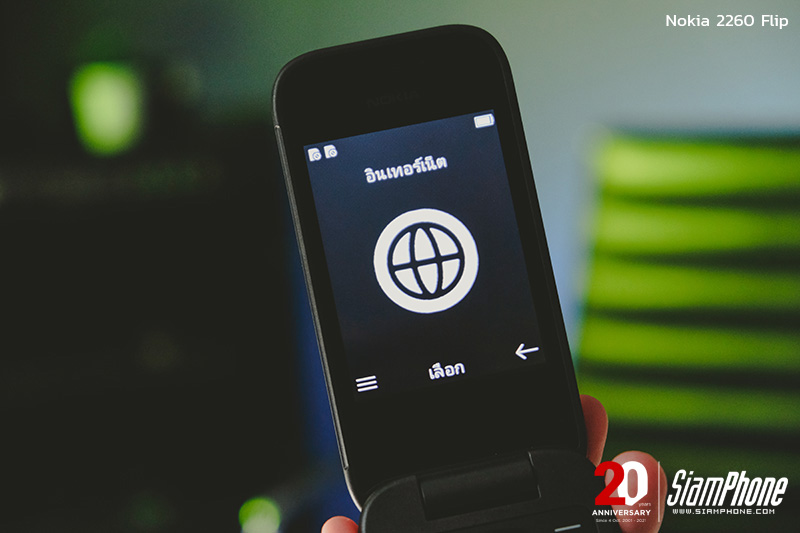 Big buttons, big screen, in a classic design.
Nokia 2660 Flip comes with a classic flip design. Comes with large buttons and large screen allows sending messages Making calls is easier And it also has an easy-to-understand interface. The letters and icons are large. can be seen clearly too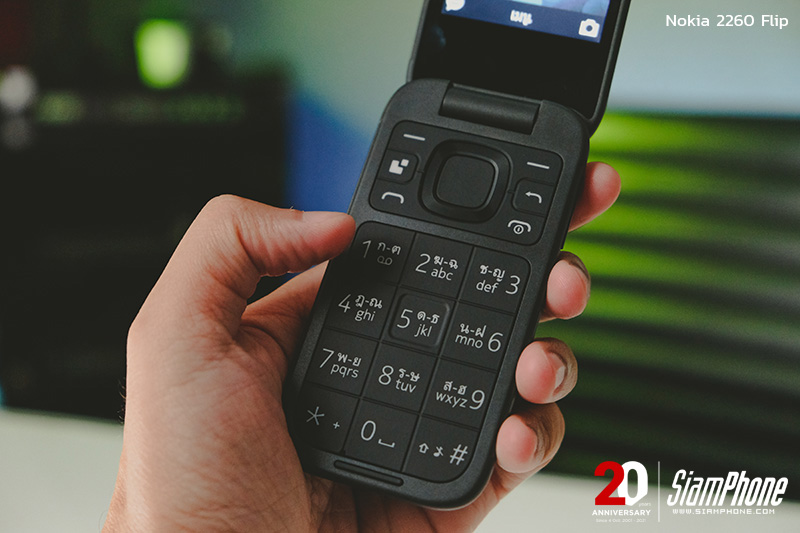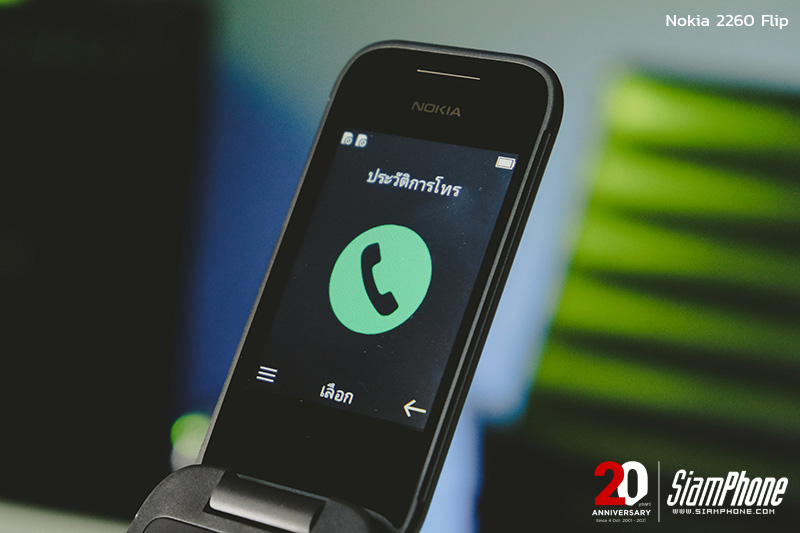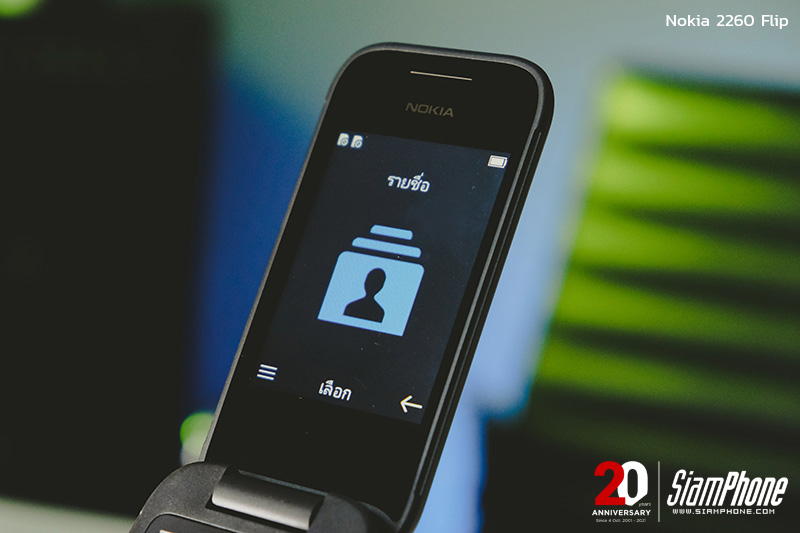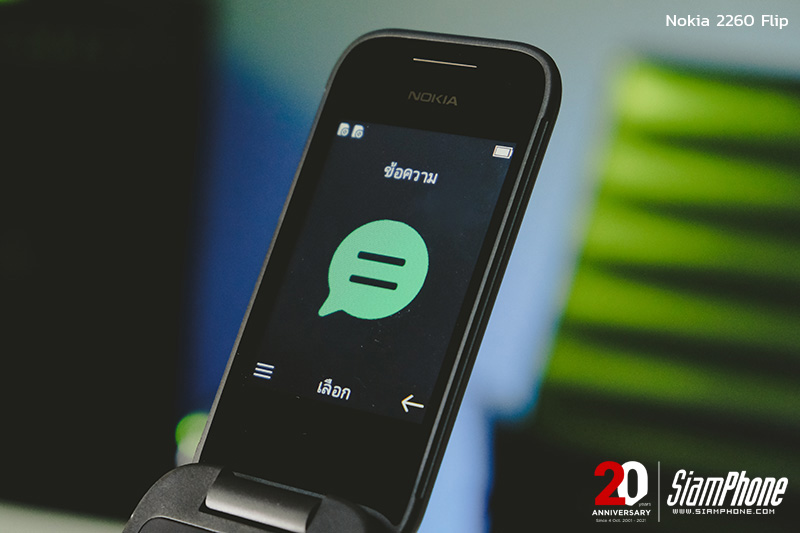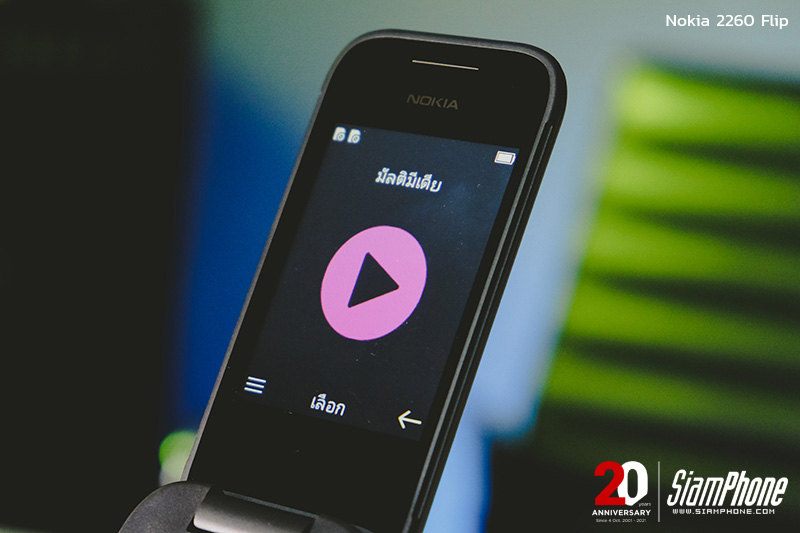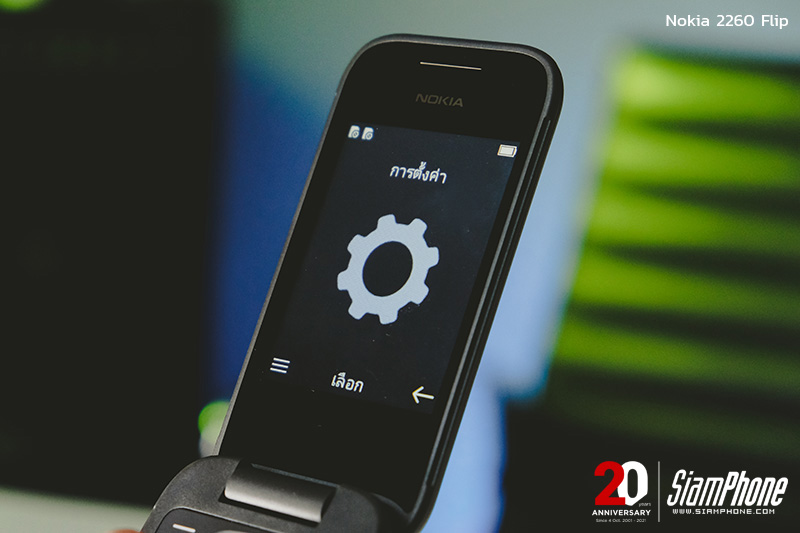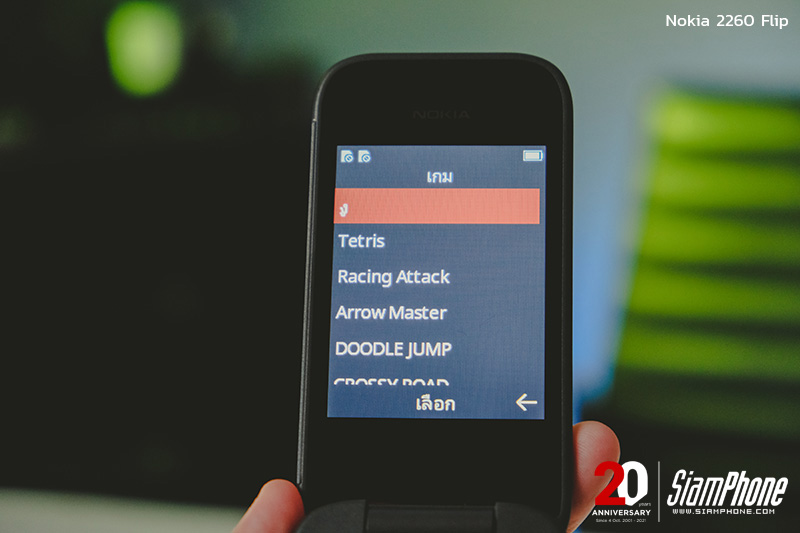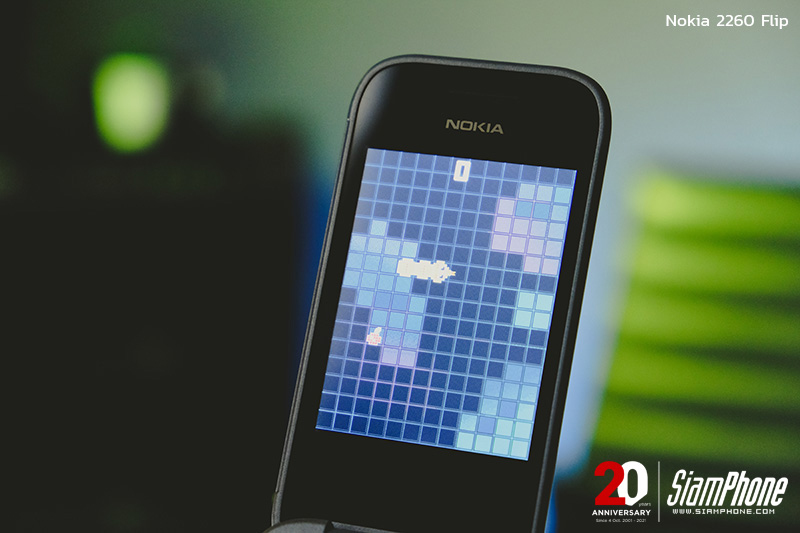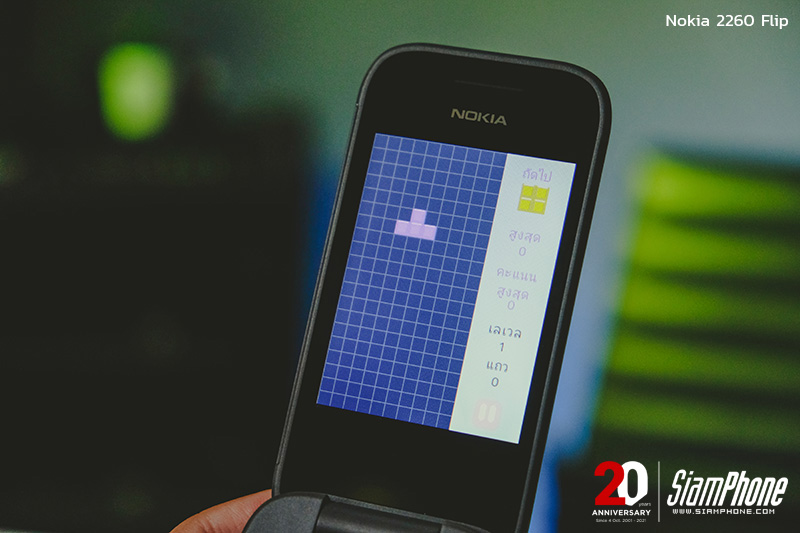 Hearing Aid Compatibility
With the Nokia 2660 Flip wanting to penetrate the elderly population thus providing a loud sound setting feature. It comes to enhance the quality of calls for louder, clearer sounds, such as Hearing Aid Compatibility (HAC or Hearing Aid Compatibility), which will help the sound coming out of the speakers to be louder. and clearer than before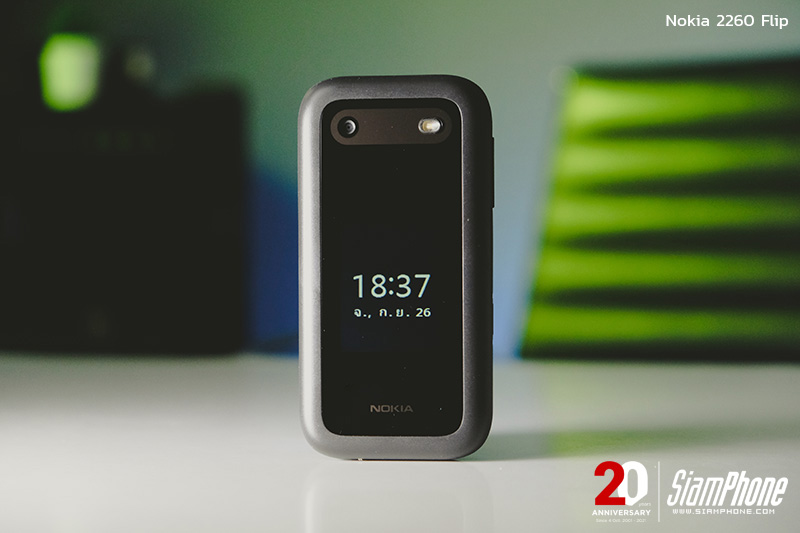 Long-lasting battery
Nokia 2660 Flip comes with a battery capacity of 1450mAh that focuses on energy saving. from one full charge Can stay in standby mode (Single SIM, GSM) for up to 26 days, no need for our grandparents to charge often.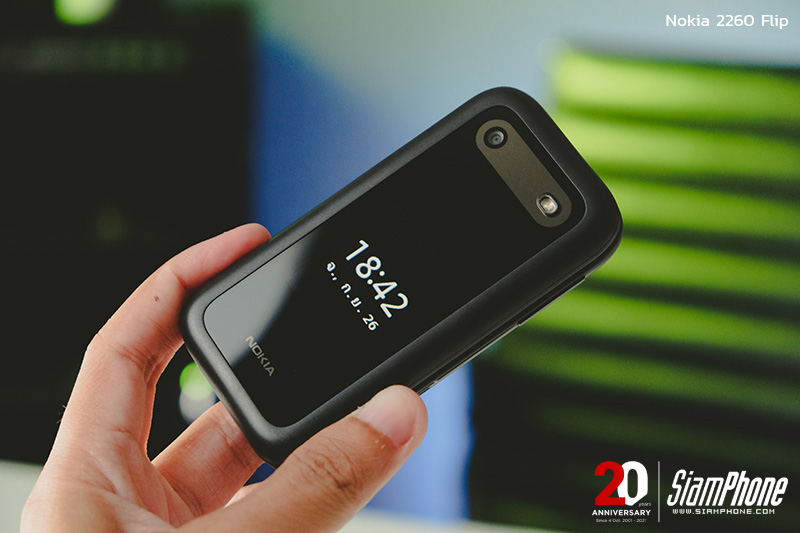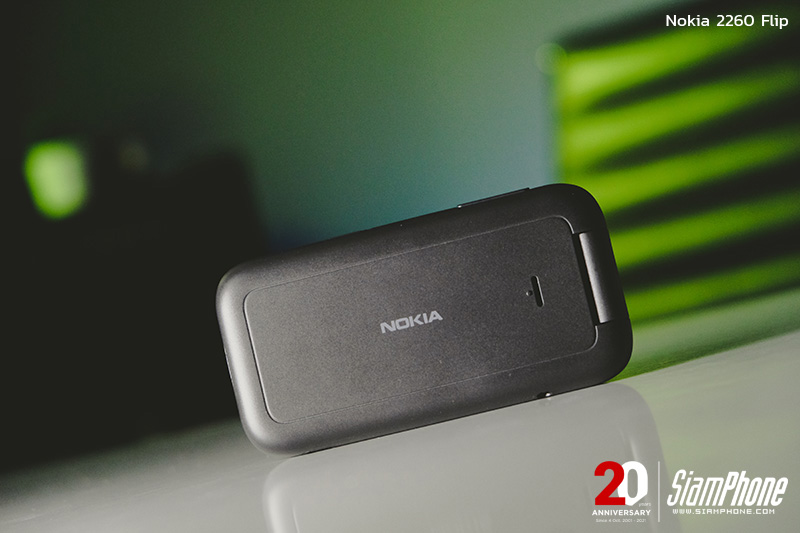 Release price
The Nokia 2660 Flip is available in black color for a price of 2,490 baht, available in Thailand today. Through Nokia dealers nationwide and online channels Shopee Lazada and JD Central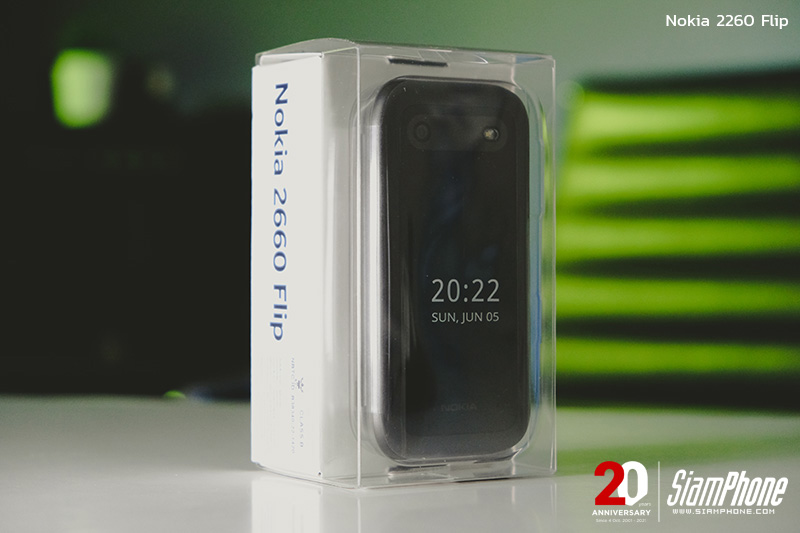 Related articles
Follow the news Siamphone.com at