After TCL acquired the smartphone market It is considered to be quite interesting. This is an entry level market penetration. which provides a spec that is worth it The latest is the TCL 30 + with a launch price of 6,590 baht, but comes with an AMOLED display, FHD + resolution, plus 3 rear cameras, a maximum resolution of 50MP, with AI integration as well. 2 more specifications that are arranged in a big way That is 128GB of internal storage and a 5,010mAh battery that supports fast charging via 18W cable.
appearance
Look & Design
TCL 30+ has a body size that is only 7.74 millimeters thin, which has a size around the machine. 164.54×75.24×7.74 mm with only 184 grams of body weight
6.67 inch wide AMOLED display with FHD + resolution (2400×1080 pixels) and protected by Gorilla Glass 3.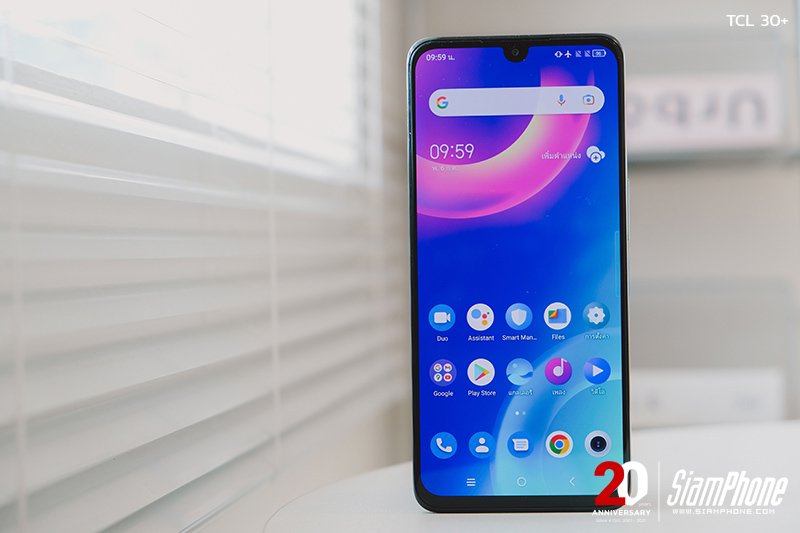 On the display, the TCL 30+ has a U-shaped notch. Inside, there's a 13MP front-facing camera and the top edge of the screen is a speaker for chatting.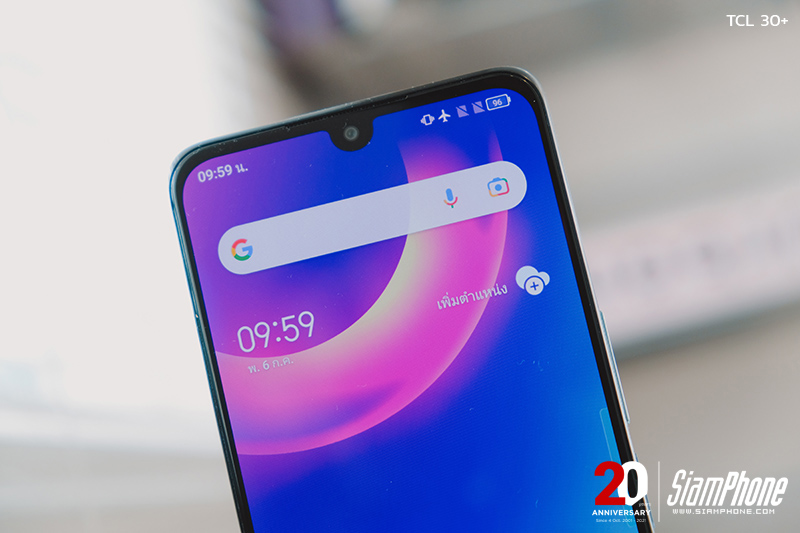 bottom of the display screen No hardware buttons The navigation buttons will come in the form of software.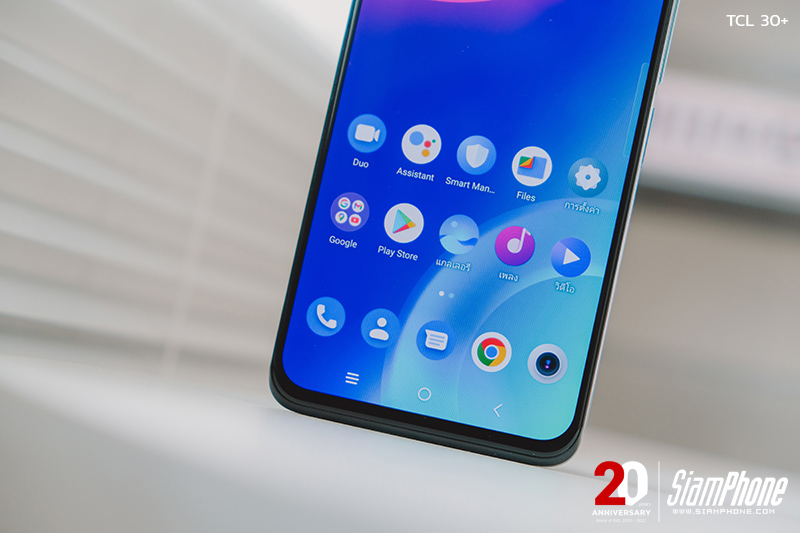 On the left side of the TCL 30+ is a SIM card tray slot. which the tray is Hybrid, supports 2 Nano SIM slots or changes 1 channel to a MicroSD Card, supports a maximum capacity of 1TB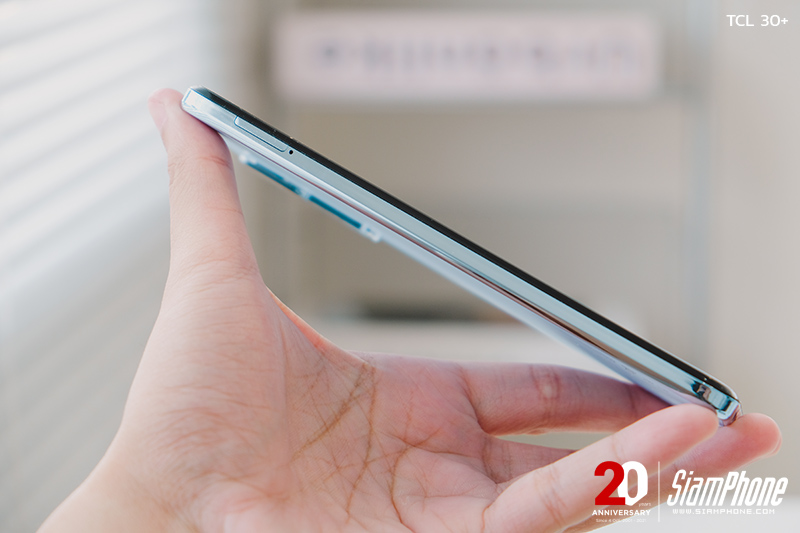 right side of the machine There are standard buttons. The long button is a button to increase the volume and reduce the volume. and the small button is the power button along with a fingerprint scanner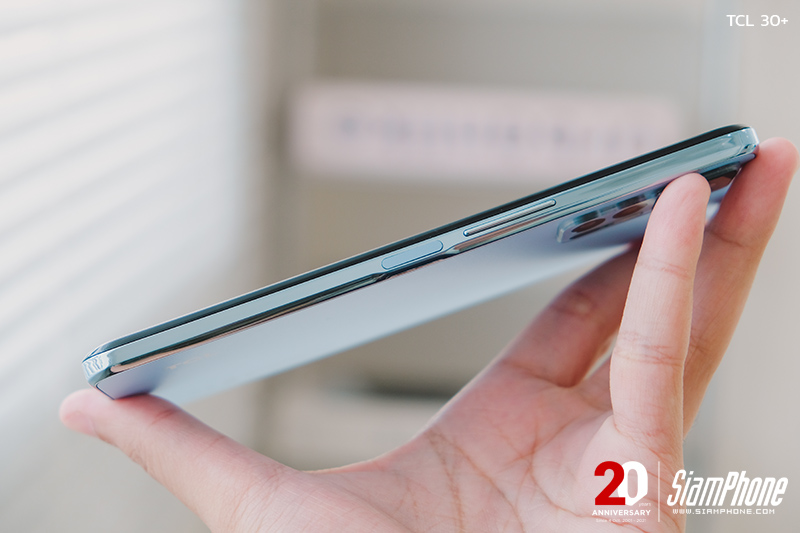 The upper part of the TCL 30+ on the left is an audio speaker. and the hole on the right is a microphone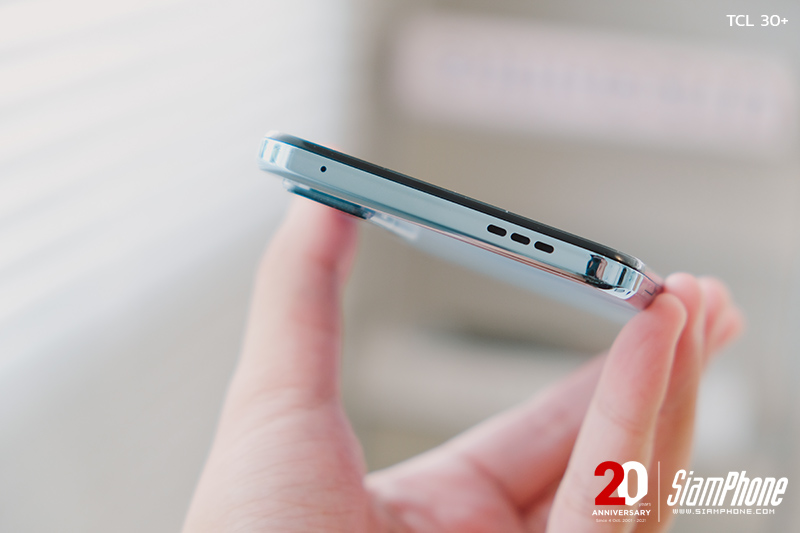 under the machine On the far left is a 3.5 mm headphone jack, next to the right is a microphone hole. In the middle is a USB Type-C port and the far right is an audio speaker.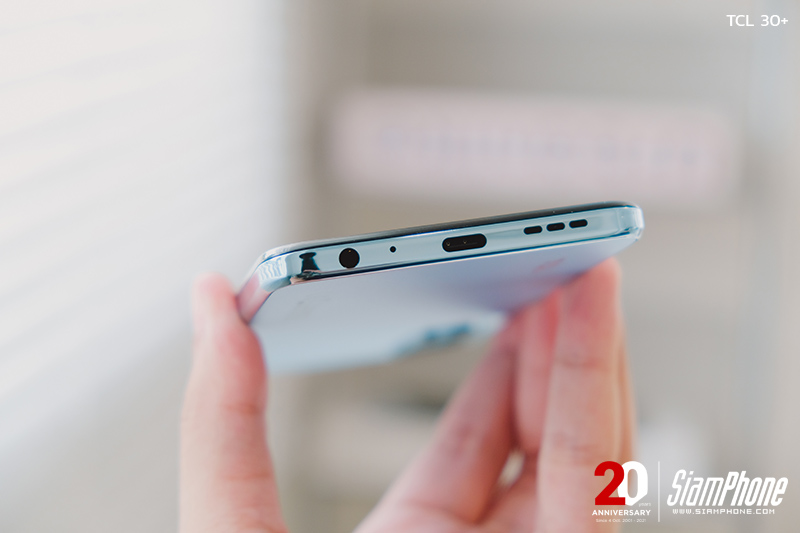 Flip to the back cover, TCL 30+ will find 3 rear cameras with flash, placed on a rectangular module. and the module is transparent The camera consists of a 50MP main camera, a 2MP depth camera and a 2MP macro camera. The bottom left part of the back cover is the TCL logo.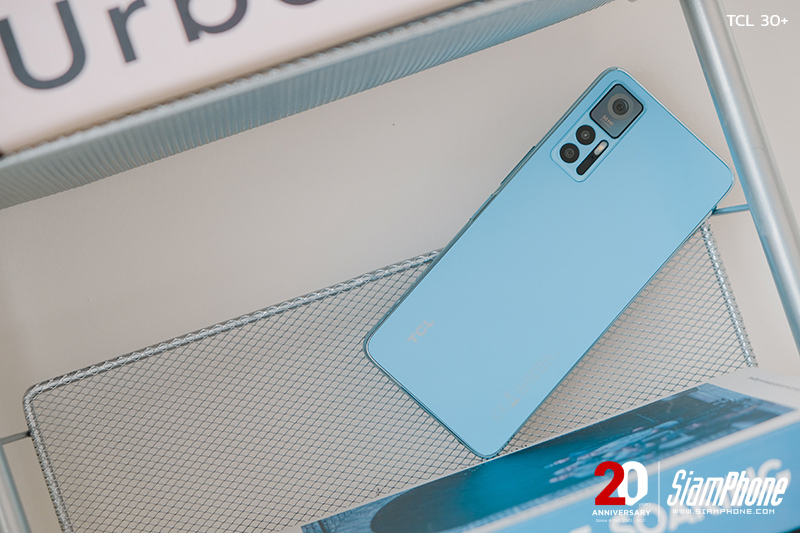 accessories inside the box
TCL 30+ body
adapter
USB Type-C To Type-A cable
3.5 mm headphones
silicone case
screen film
SIM tray eject pin
User Manual and warranty card
Specifications of TCL 30+
Body size: 164.54×75.24×7.74 mm.
Weight : 184 grams
Display screen: AMOLED, 6.7 inches wide, FHD + resolution (2400×1080 pixels), covered with Gorilla Glass 3 glass
Chipset: MediaTek Helio G37
RAM : 4GB
ROM: 128GB, can add a MicroSD Card up to 1TB
Operating system: Android 12
3 rear cameras with flash
– Main camera 50MP resolution
– 2MP Depth Camera
– 2MP macro camera
Front camera 13MP resolution
Network : 4G / 3G / 2G, support 2 Nano SIM slots
Connectivity: Wi-Fi 2.4Ghz, Bluetooth 5.0, USB Type-C port, 3.5mm headphone jack
Positioning : BDS/GPS/Glonass/Galileo, A-GPS
Biometric security system: face scanning, fingerprint scanning behind the device
Battery: 5,010mAh, supports fast charging 18W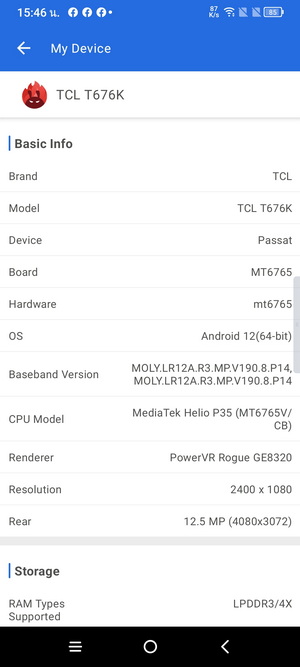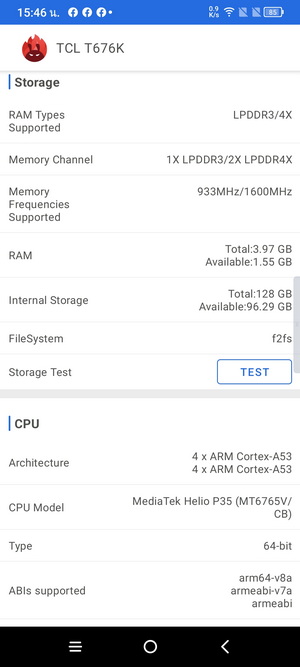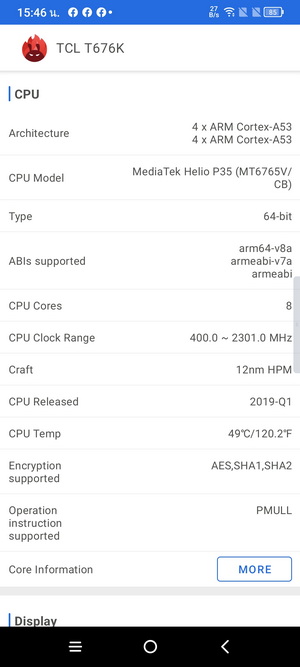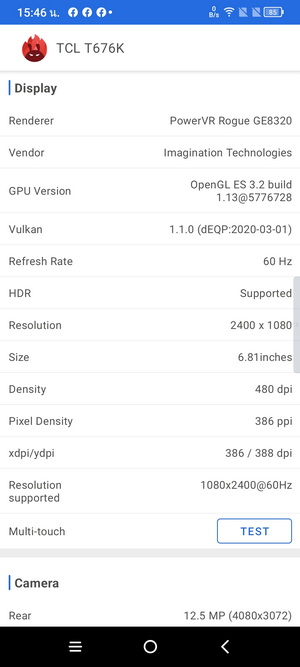 RAM and internal storage
The RAM and ROM options of the TCL 30+ will be available with a single option, 4GB + 128GB, which is considered a standard size of RAM, but the ROM seems to be quite a lot, with 128GB of storage able to store data. or a lot of pictures If that's not enough, you can add a MicroSD Card up to an additional 1TB.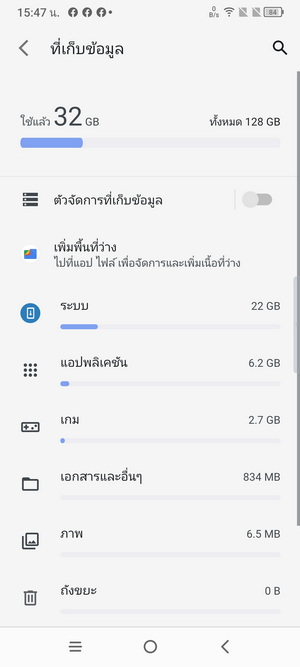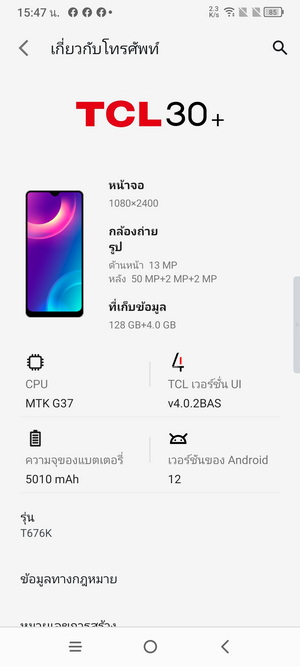 operating system
The latest operating system right out of the box, which is a TCL UI based on Android 12 operating system, allowing for a more smooth operation. with new features fully arranged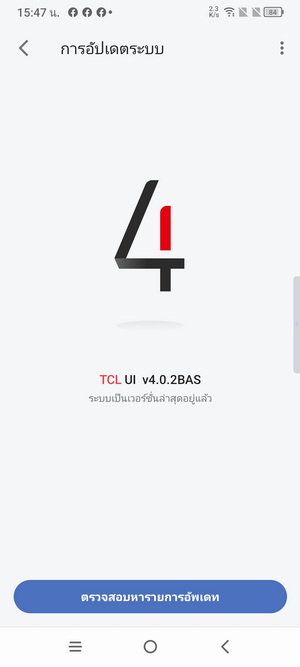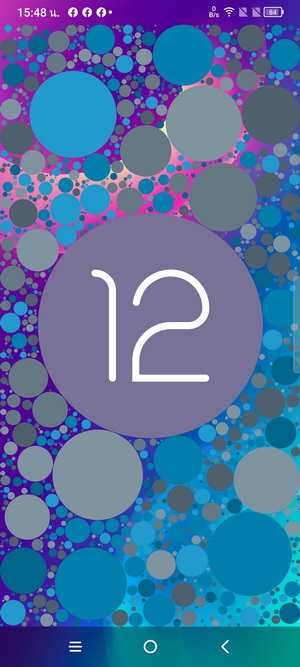 home screen
app home screen All are kept on the home screen and the app tray, the icon style. Or the background can be customized by going to Settings > Home screen and lock screen.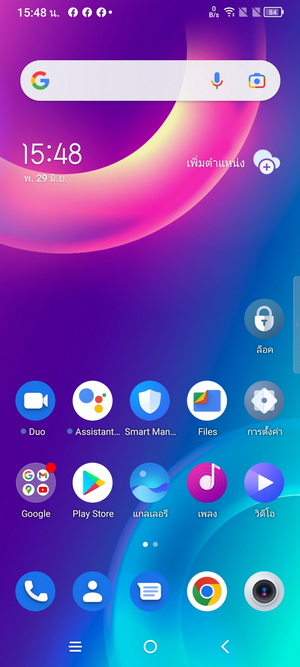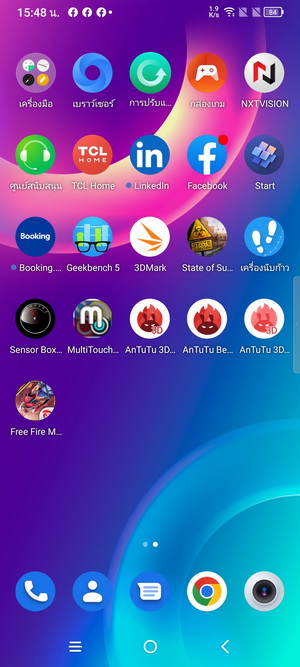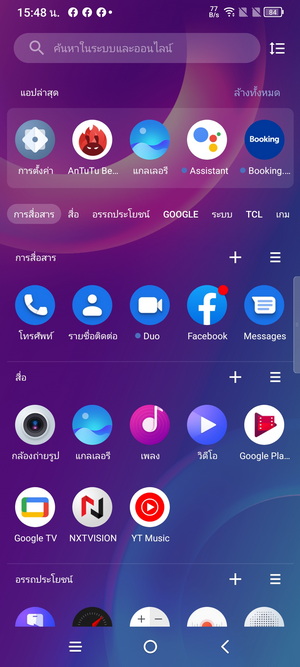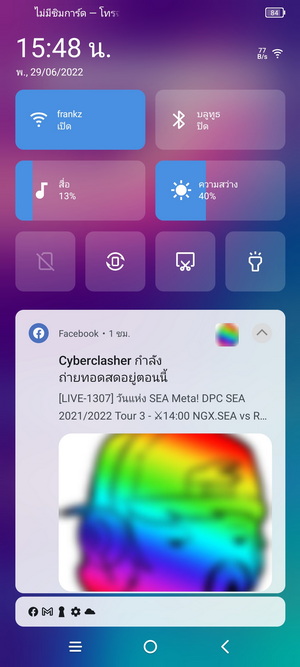 sidebar
The sidebar is located on the left side of the screen or on the right side, where the tray is where apps are stored. as selected which can be activated at any time without having to return to the home screen again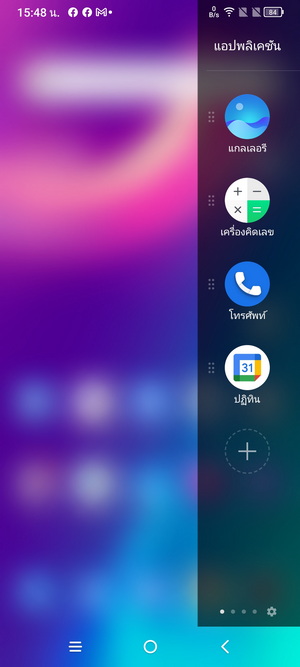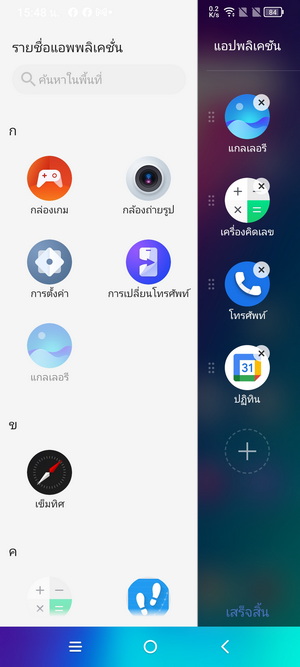 low light mode or night mode
The TCL 30+ comes with a night mode as well. But it will be difficult to find because the system will be called low light mode. Which must go to Settings > Display > Low light mode When enabled, the system will change the theme to black. and use white letters Which makes it easier to use in low light, and the TCL 30+ with an AMOLED panel screen will help save battery in another way.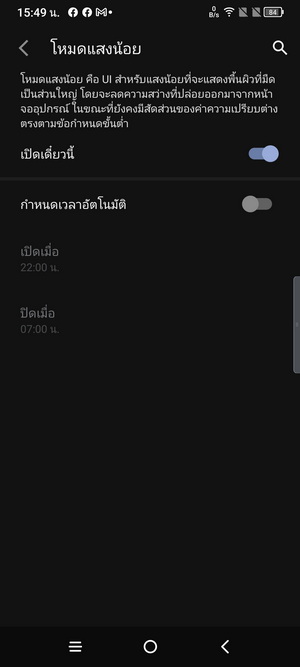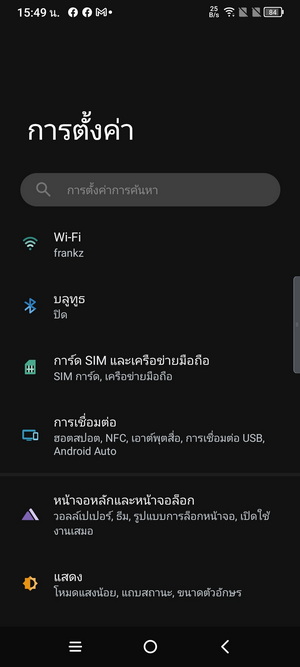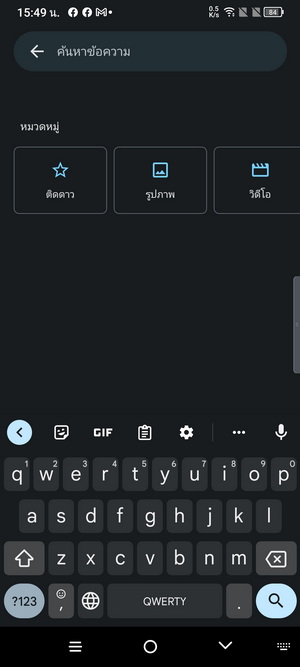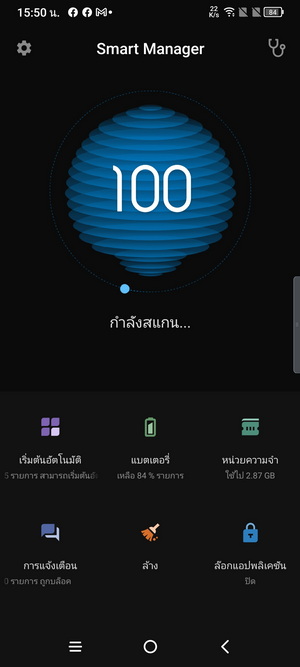 Always-On Display
The Always-On Display feature can also be used. When enabled, it will tell you the basic information while the screen is on, such as the date, time, notifications, etc. You can go to activate it at Settings > Home screen and screen. Lock > Always Enabled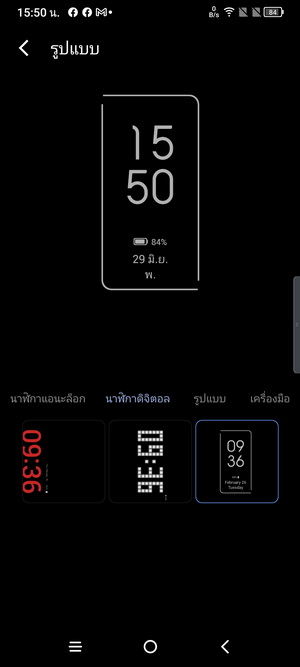 NXTVISION
The specialty of the TCL 30+ when viewing video content, it has an AI system called NXTVISION to automatically optimize the video to look better. with image enhancements, video enhancements and also adjust the quality while playing games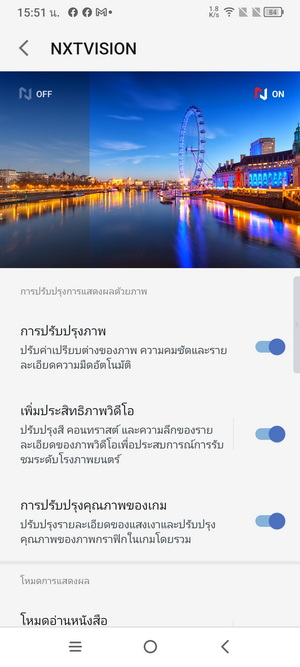 Speed ​​test and display of the machine
AnTuTu Benchmark speed performance test results: 133,301 points
Geekbench 5 overall performance test results Single-Core: 174 points and Multi-Core: 1052 points
Graphics test results with 3D MARK (Sling Shot Extreme) : 516 points
Multitouch screen inspection results up to 10 points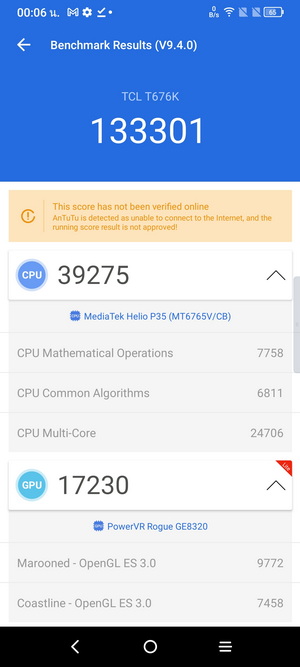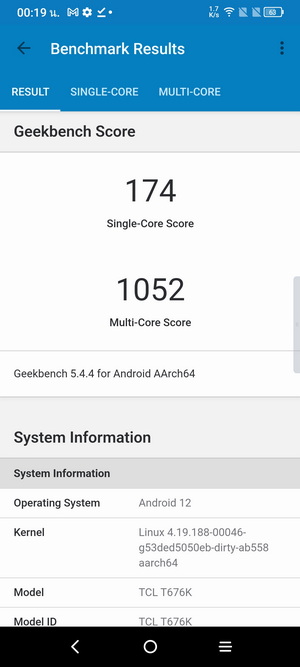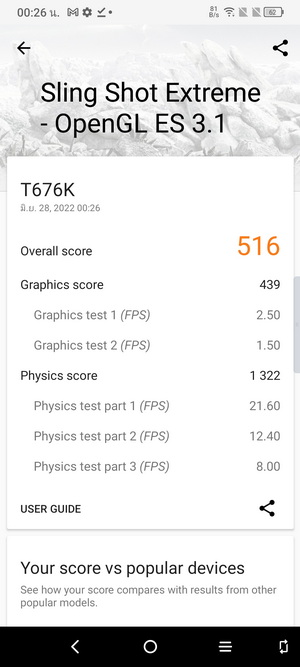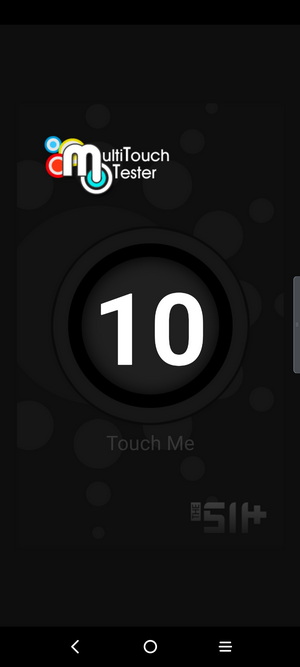 Test the sensor with the Android Sensor Box program. The sensor was found as follows.
Accelerometer Sensor measures the acceleration due to inclination.
Light Sensor detects light
Orientation Sensor The sensor adjusts the viewing angle of the screen.
Proximity Sensor turns off the screen automatically while talking to your ear.
Sound Sensor measures the sound level.
Magnetic Sensor measures the intensity of the magnetic field.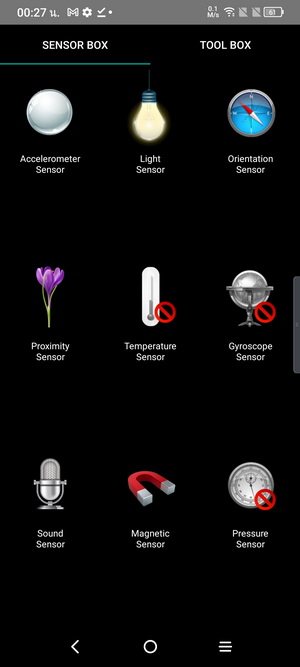 interesting point
Special & Features
FHD+ resolution AMOLED screen
The value of the TCL 30+ is to get an AMOLED panel screen, which is considered very good because the AMOLED screen will show fresher colors than the LCD screen, making the use of video content to look more beautiful. It also has a maximum resolution of FHD+ and is compatible with the NXTVISION system, making it even more accessible to watch video content. Not only that, the TCL 30+'s screen is also TÜV Rheinland certified, reducing blue light up to 30% when Eye Saver Mode is on. which the screen will come out in yellow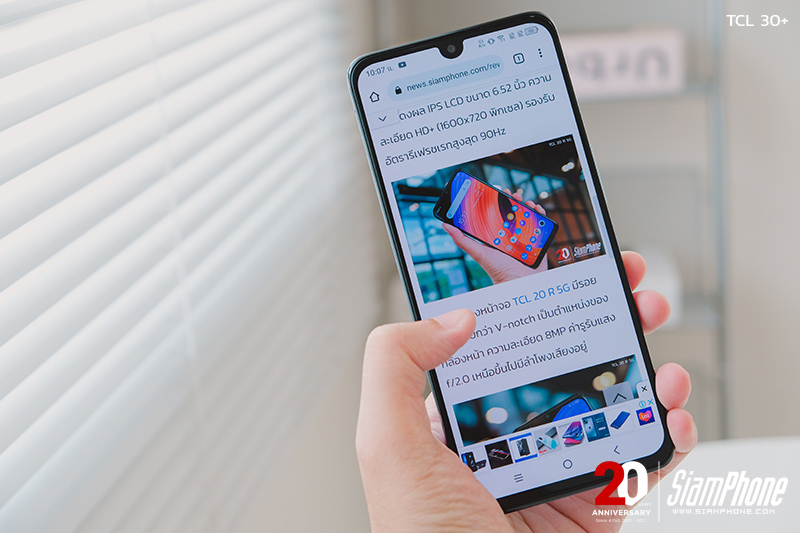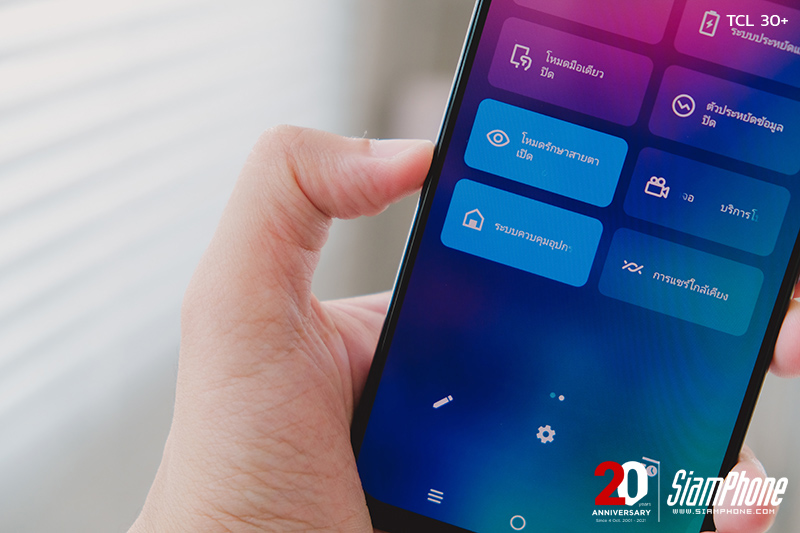 Dual speakers and a 3.5 mm headphone jack
In terms of music power, the TCL 30+ comes with dual speakers. Helps the sound to come out with a dimension that is divided into 2 sides, whether playing games Watch video content or listen to music with full sound. In addition, if you want to use headphones The device also has a 3.5 mm headphone jack. Helps to find headphones that are not very powerful Or you can use the free gifts that come in the box as well.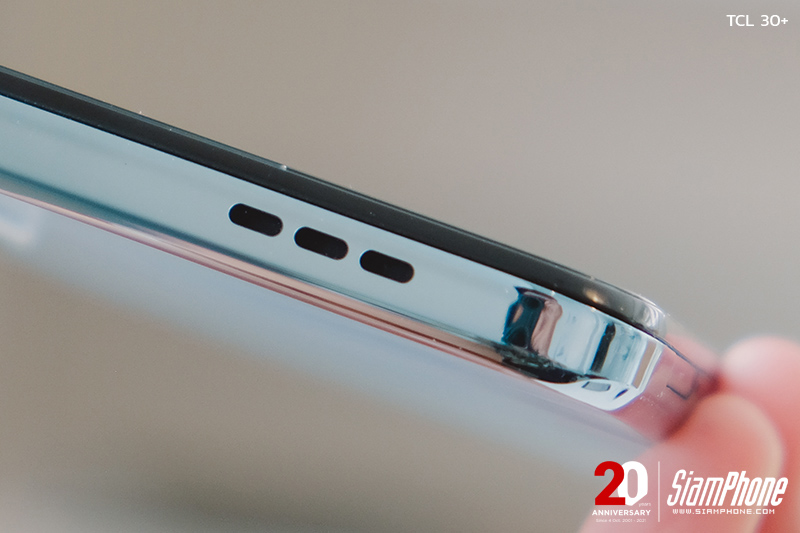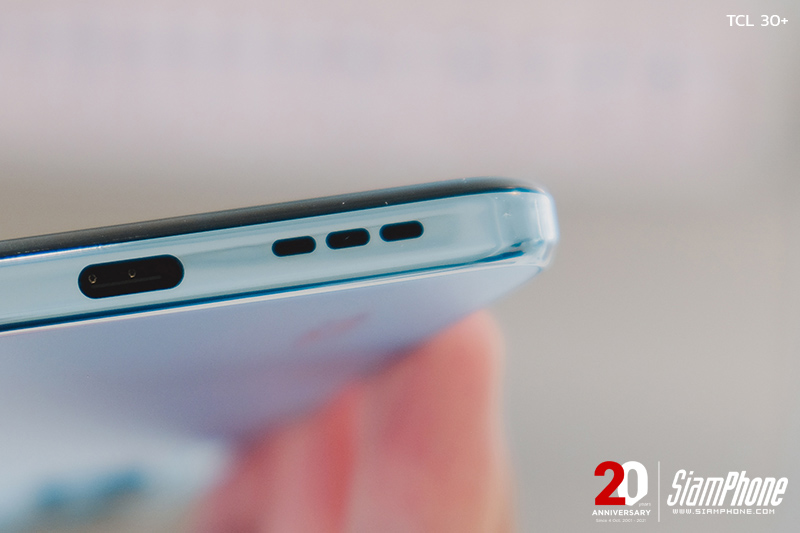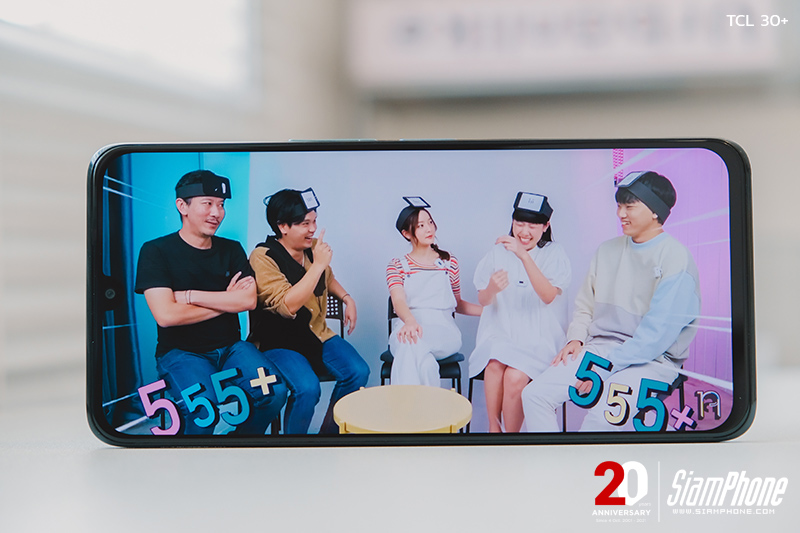 Focus on basic usage from the Helio G37 chipset.
TCL 30+ is a smartphone that focuses primarily on basic applications such as chatting, playing LINE, using social apps Facebook Tiktok Twitter Instagram, watching movies, listening to music, etc. because the TCL 30+ is powered by a chip. Set MediaTek Helio G37, an entry-level chipset.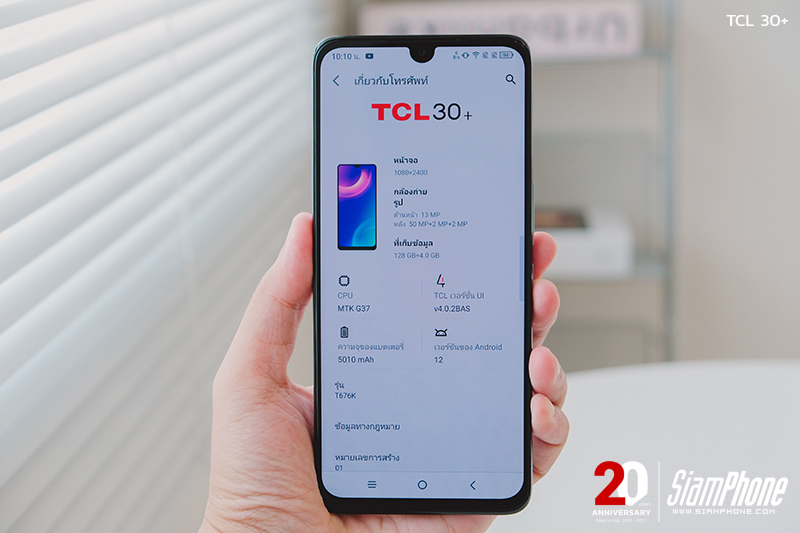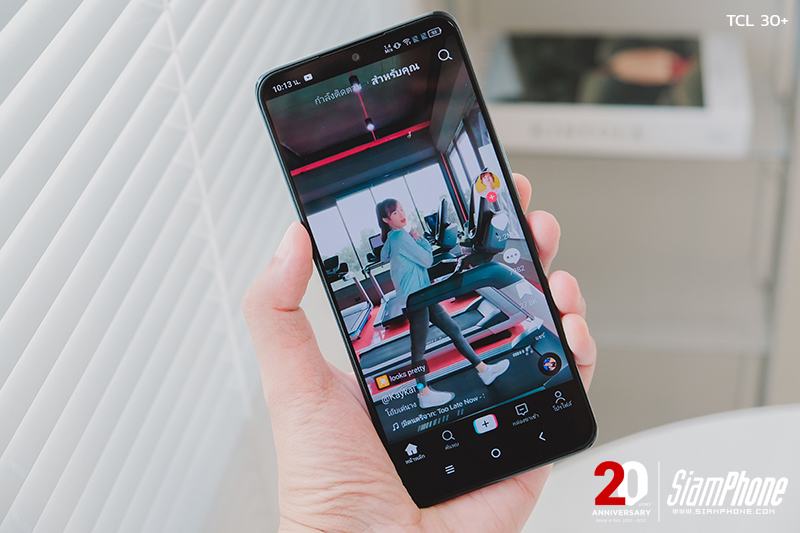 test game
The TCL 30+ is more suitable for basic applications. (As said above), but seriously, games that do not require high specs It's enough to play like card games, puzzle games, or games like FreeFire. In testing with FreeFire, initially the graphics were perfectly adjusted. It appears that after playing for a while, the frame rate has dropped. There is a delay that occurs here if anyone wants to play at an acceptable level. It is recommended to adjust the graphics down to low. still playable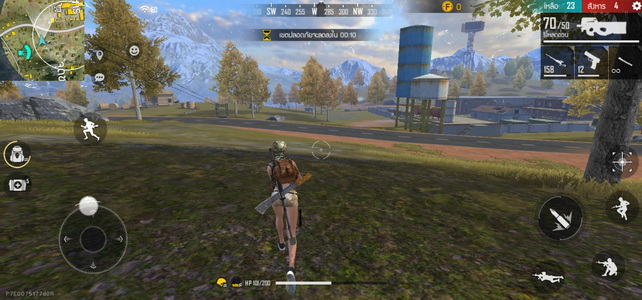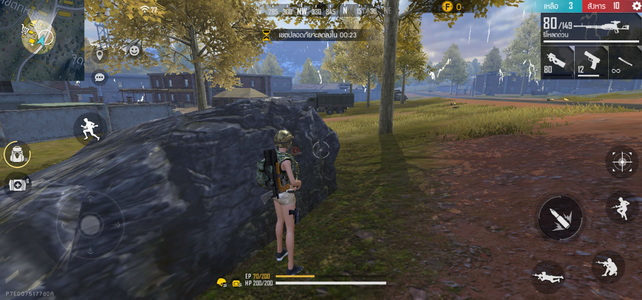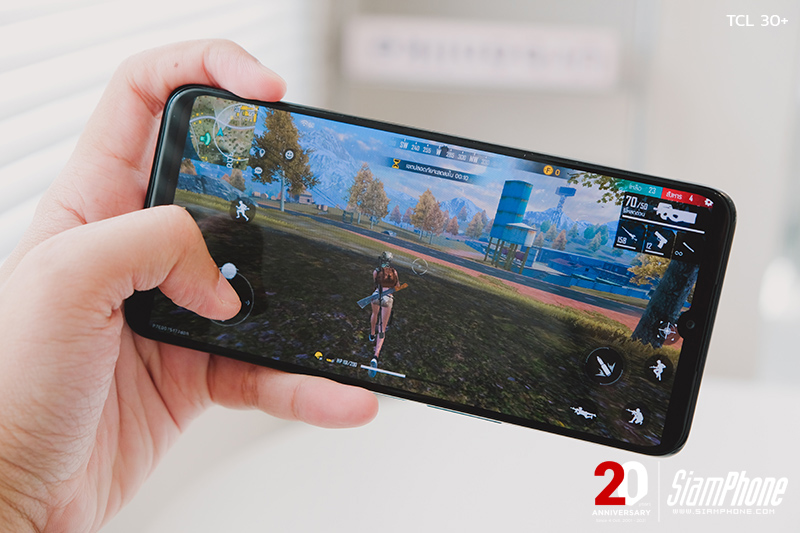 biometric security system
The TCL 30+ biometric security system comes in two types, the first being a fingerprint scanner. which is located on the power button on the side of the machine, and the second thing is to scan the face, both of which have a decent job There might be a little slow processing. and fingerprint scanning Have to wipe your fingers first.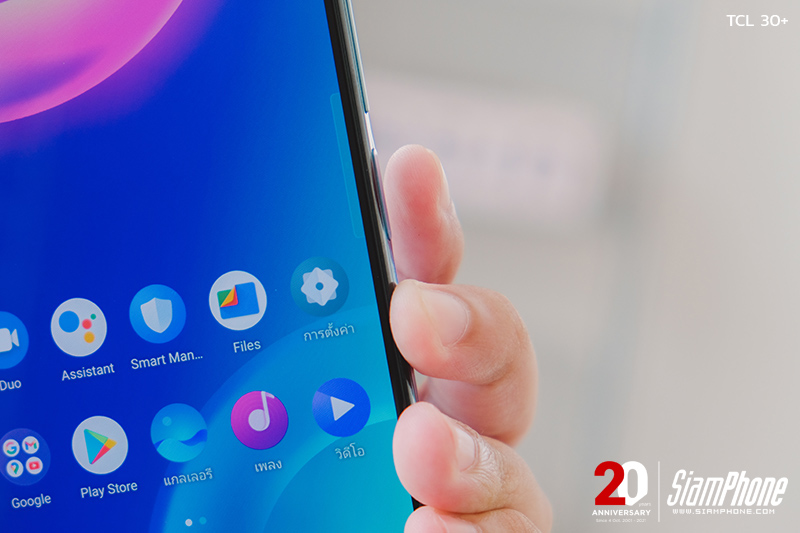 5,010mAh battery supports 18W fast charging
Another outstanding feature of the TCL 30+ is its large 5,010mAh battery, of course, enough to do basic use throughout the day. It also supports fast charging via the USB Type-C port, which is 18W fast charging, using charging time from 10% back to 100%, almost 2 hours.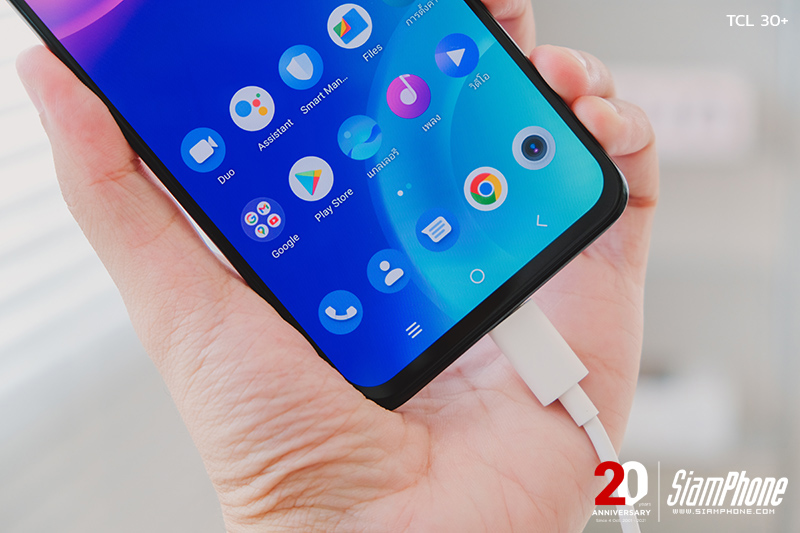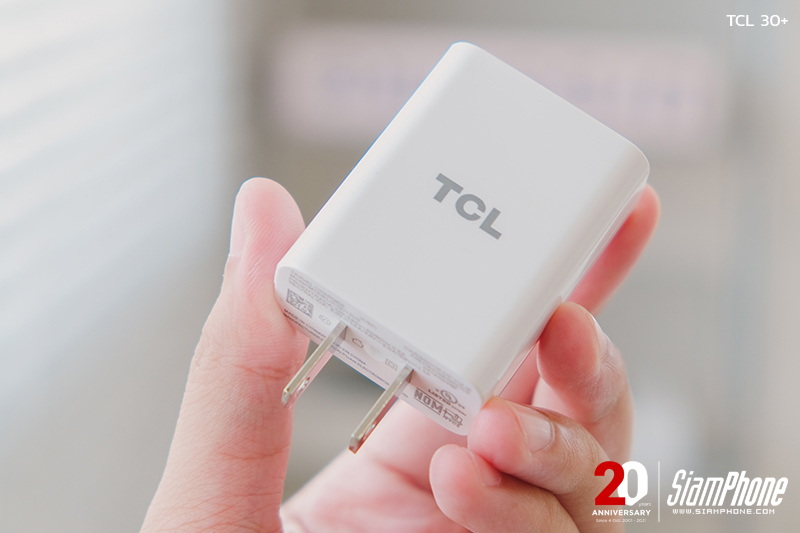 Camera test
Although the TCL 30+ is an entry-level smartphone, to the middle level But the subject of the camera is considered too full. The rear camera comes with 3 lenses, consisting of a 50MP main camera and a 2MP Depth and Macro camera, while the front camera has a resolution of 13MP, all with AI compatibility and night mode support.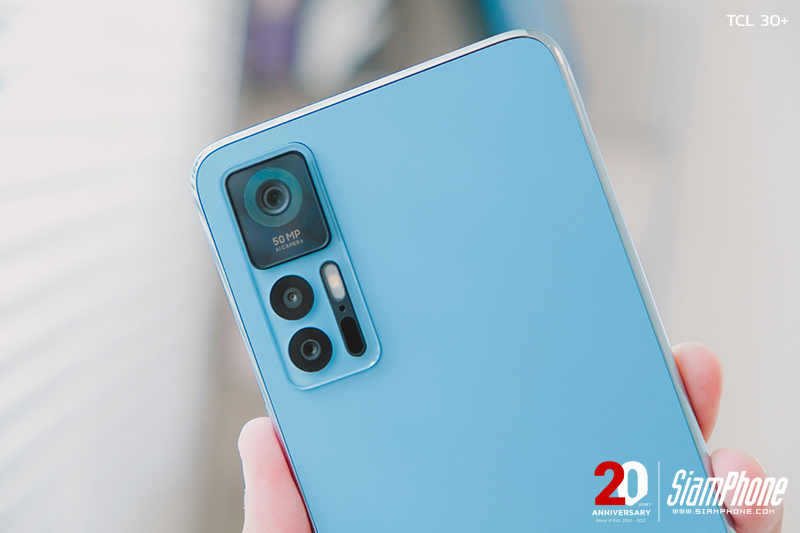 Normal photography has AI scene recognition and automatic HDR.
normal photography just press the shutter But don't forget to activate AI to recognize the scene because the system will adjust the picture to be more beautiful according to the scene. It helps to make the picture more beautiful without doing much. There is also an automatic HDR system that helps to capture better backlit shots.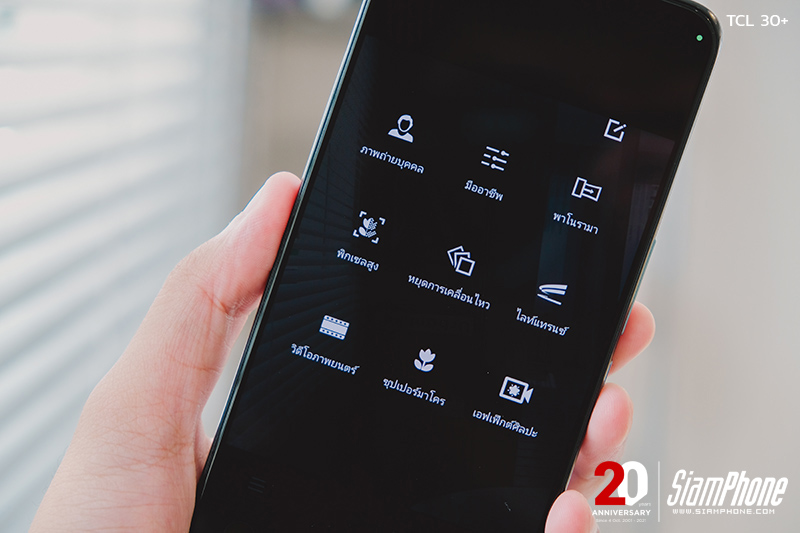 high pixel mode
Since there is a camera with a maximum resolution of 50MP, there is a high pixel mode. which is the full use of the 50MP camera When used in this mode The resulting image will have a resolution of up to 8160×6120 pixels, regardless of which part of the image is cropped. That part is still clear.
portrait mode
Portrait mode It is considered to blur the background well. Especially the rear camera has a 2 MP Depth camera with which the blur can cut the background beautifully. and can adjust the blur as well
Super Macro Mode
close-up photography You can immediately use the Super Macro mode, with a 2MP Macro camera supported in this mode. Which the picture that comes out also gives a beautiful level of detail
front camera
The front camera has a good resolution. with a resolution of up to 13MP, taking beautiful selfies with a smooth face white face too Increased confidence to some extent
Summary of prices and distribution
TCL 30+ has already been launched and sold in Thailand. With a launch price of 6,590 baht with 2 color options, Tech black and Muse Blue, can be purchased through online channels TCL Mobile Official Store, both Lazada and Shopee.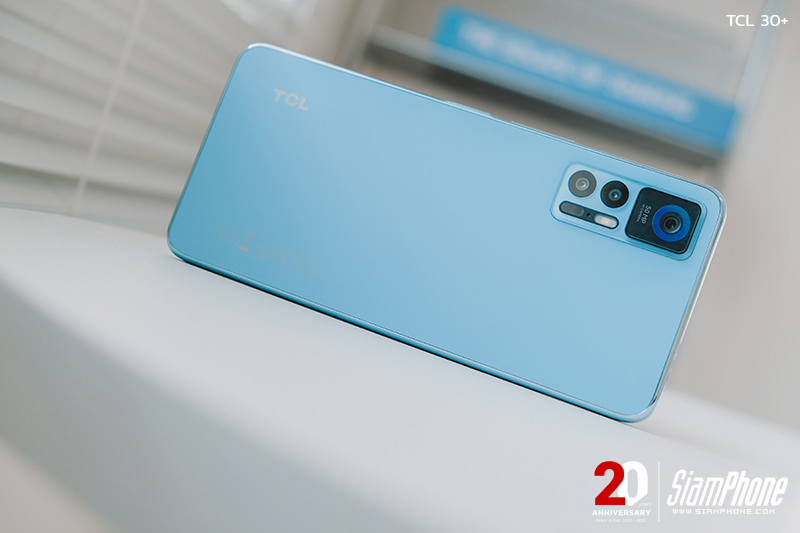 Camera sample
Sample & Photo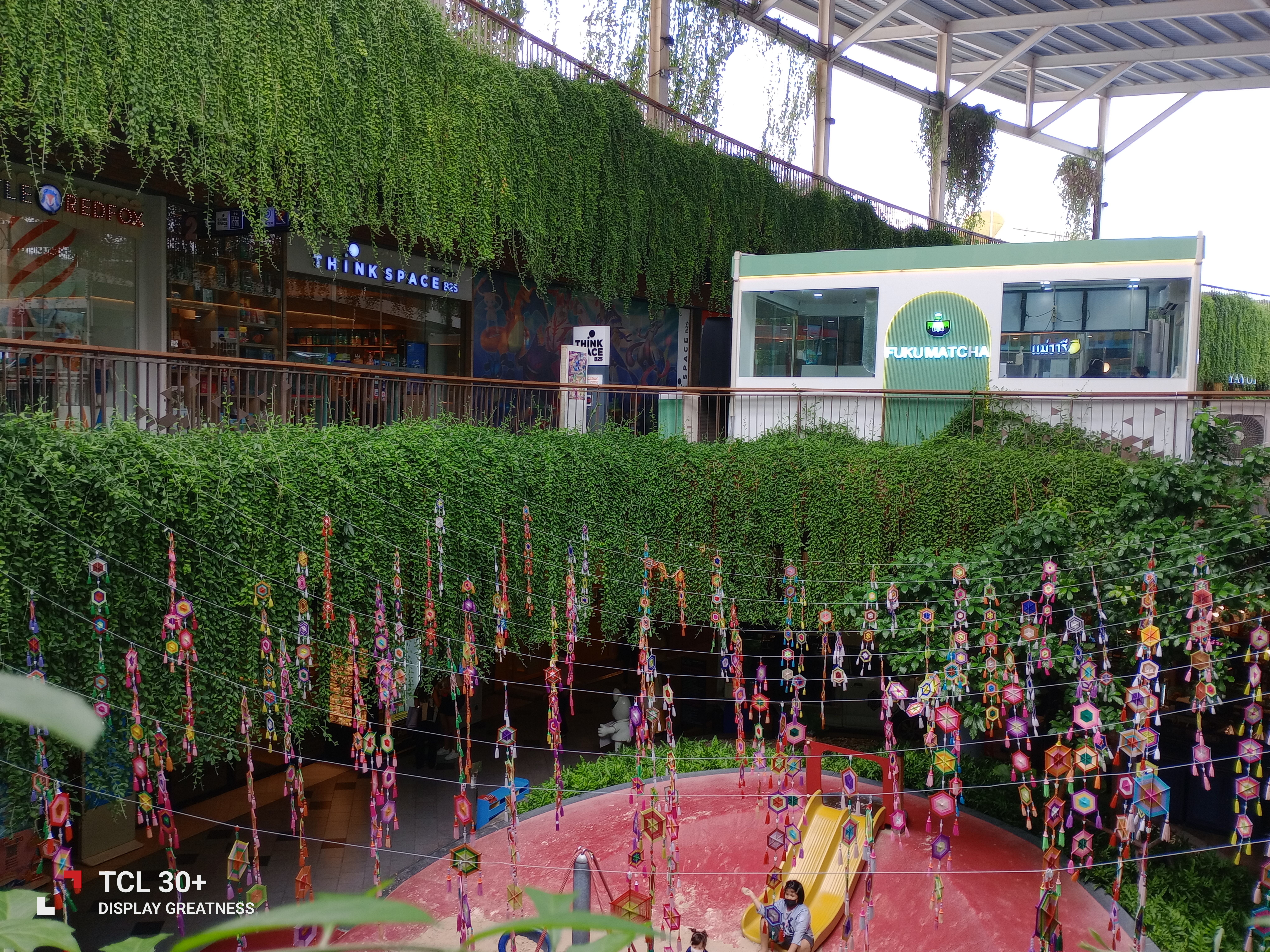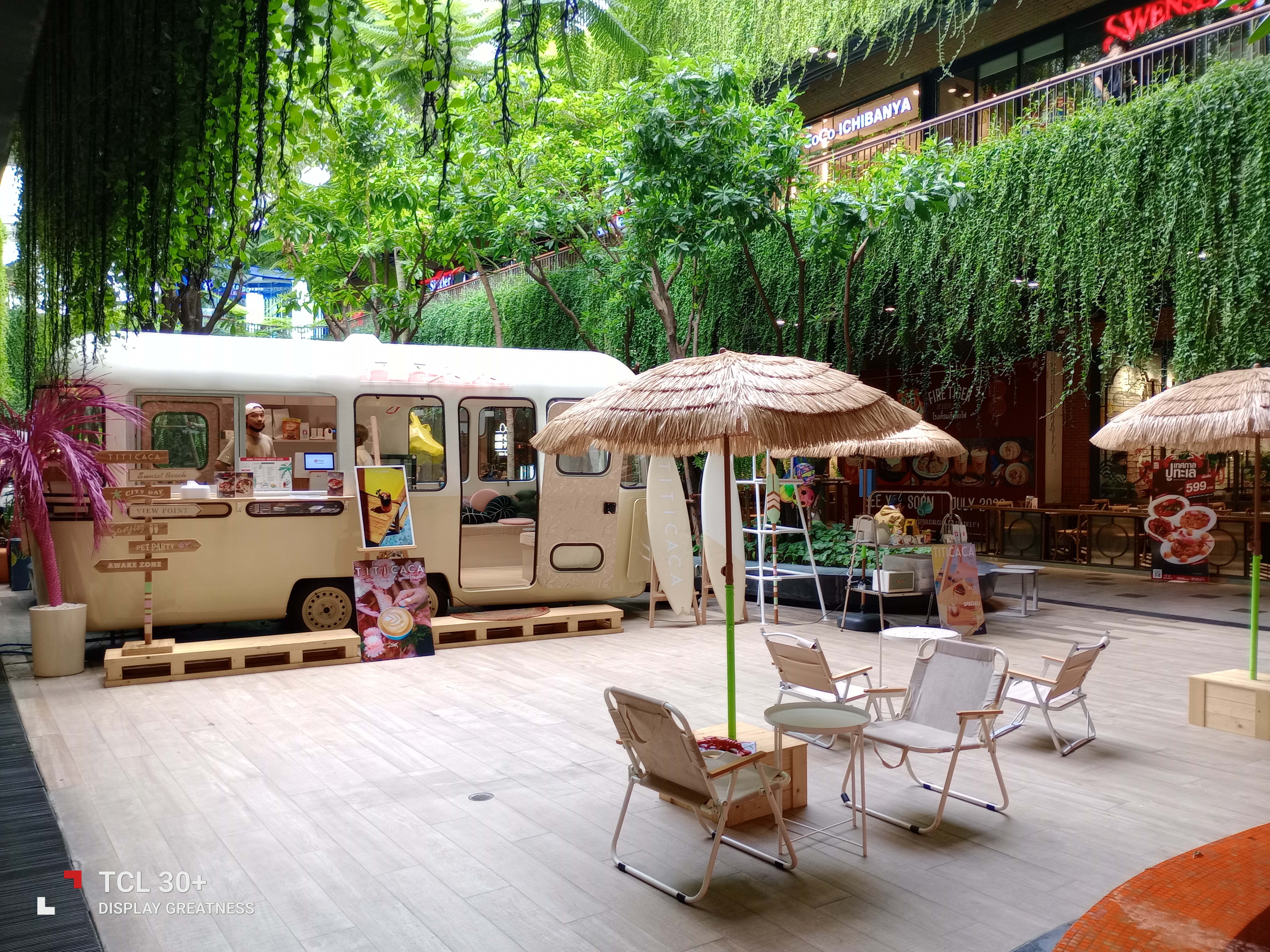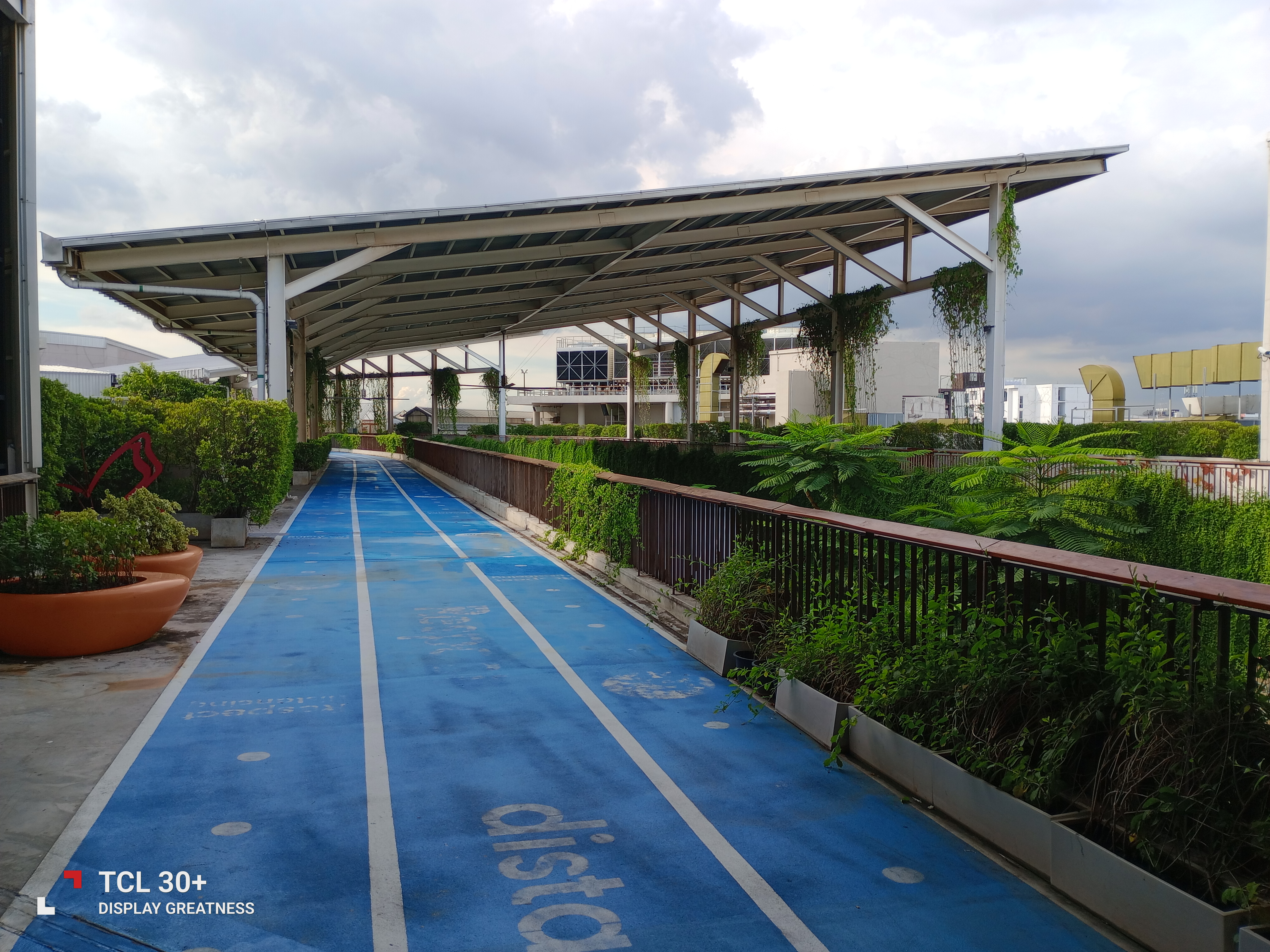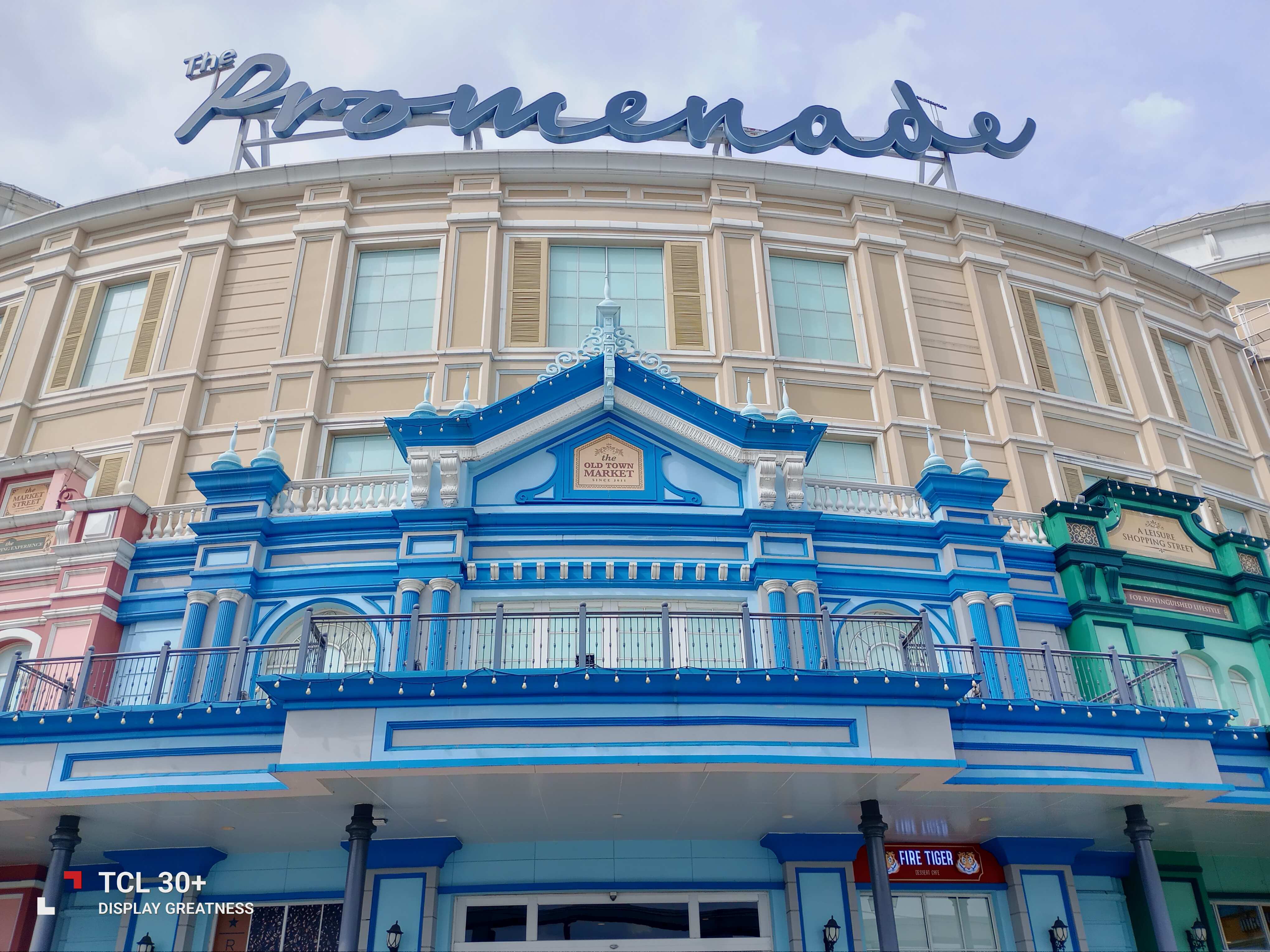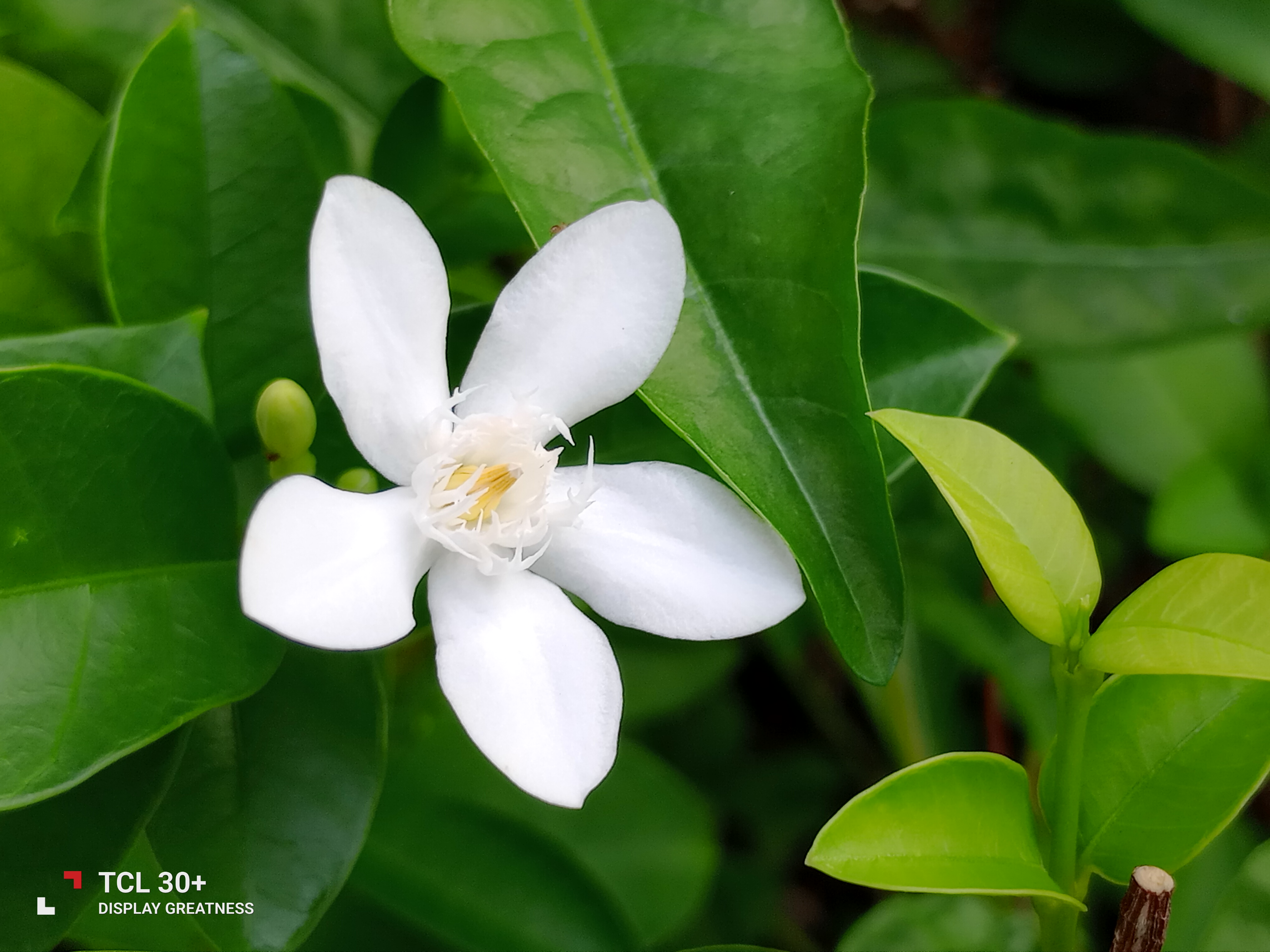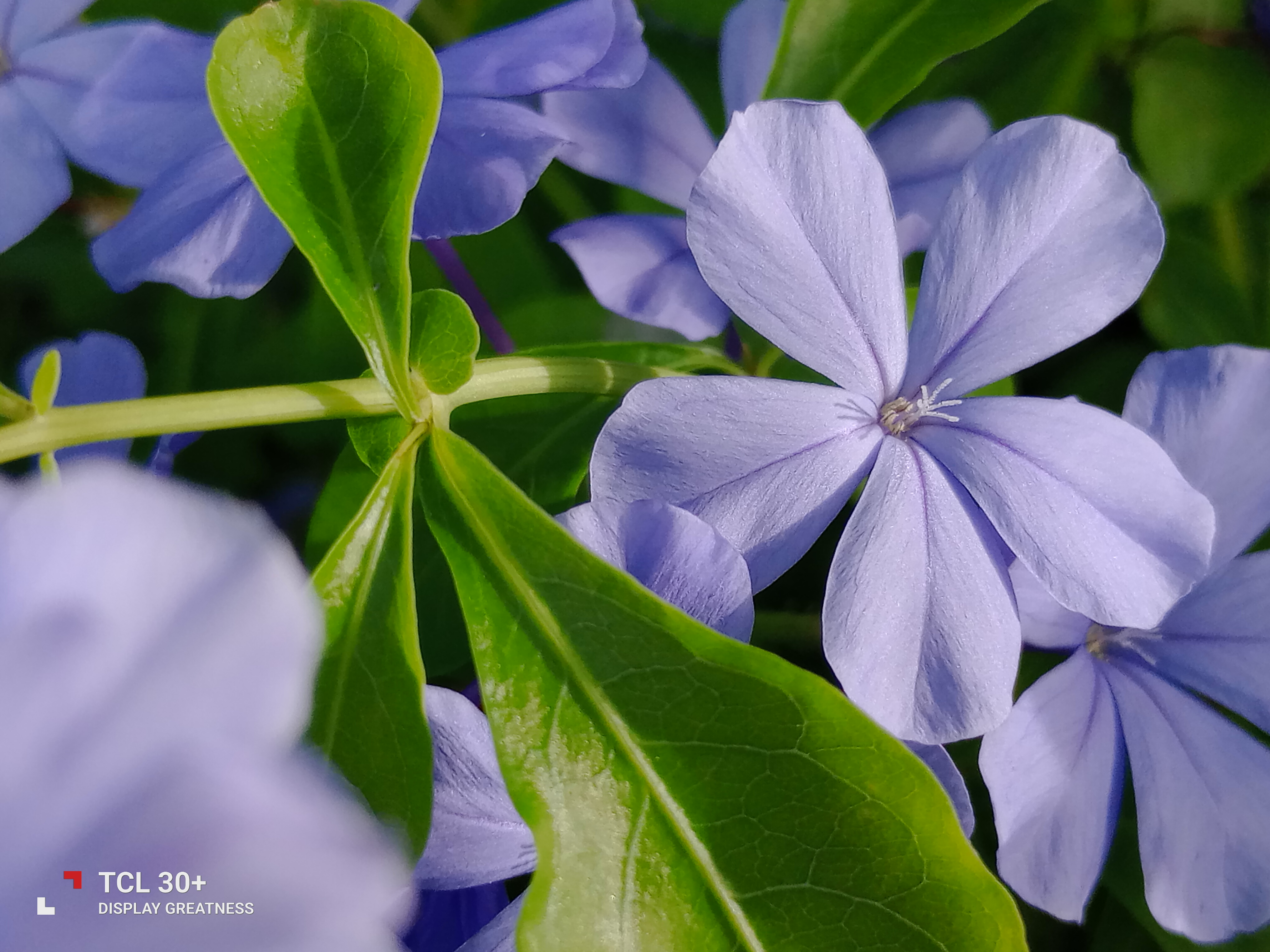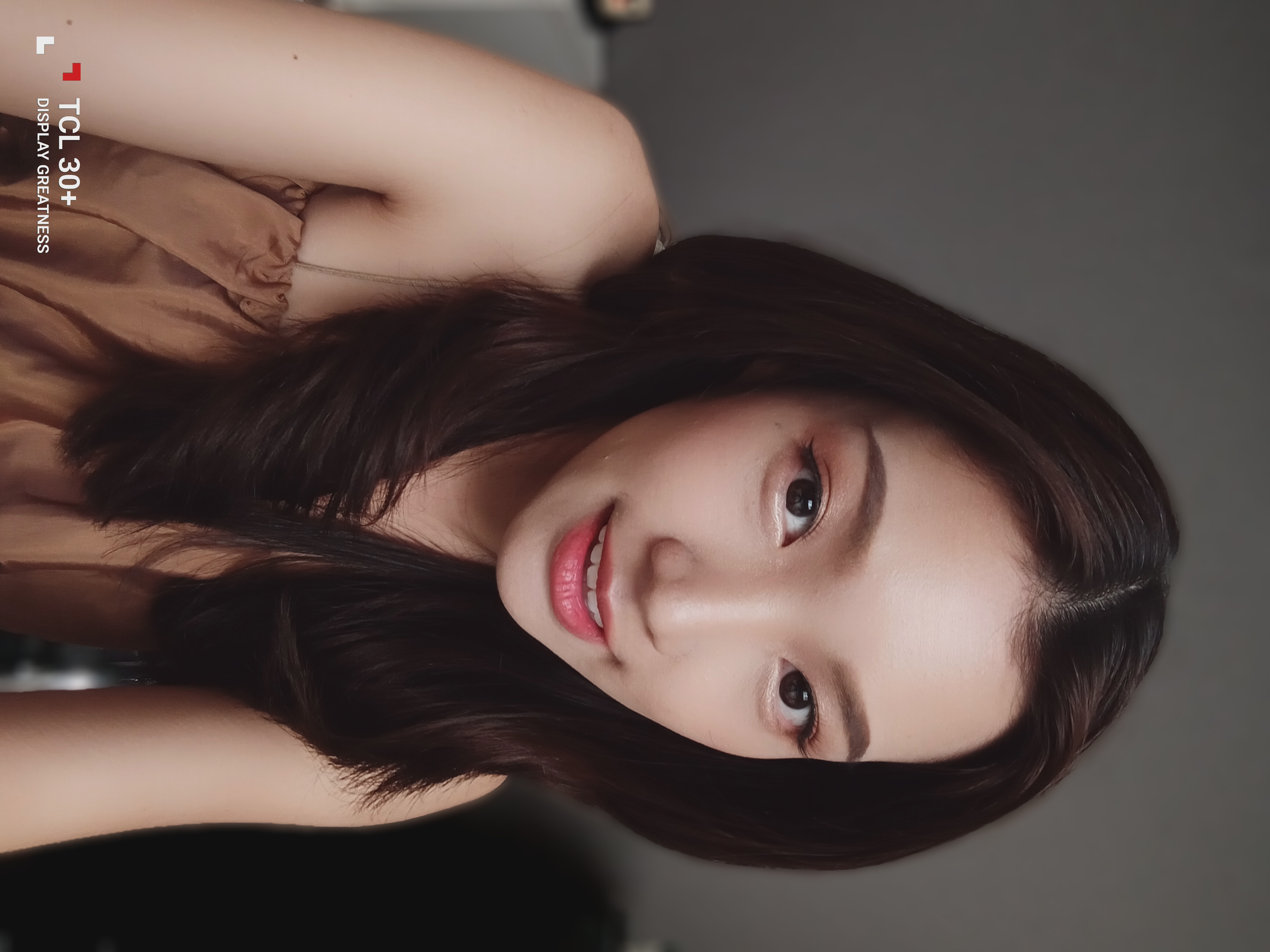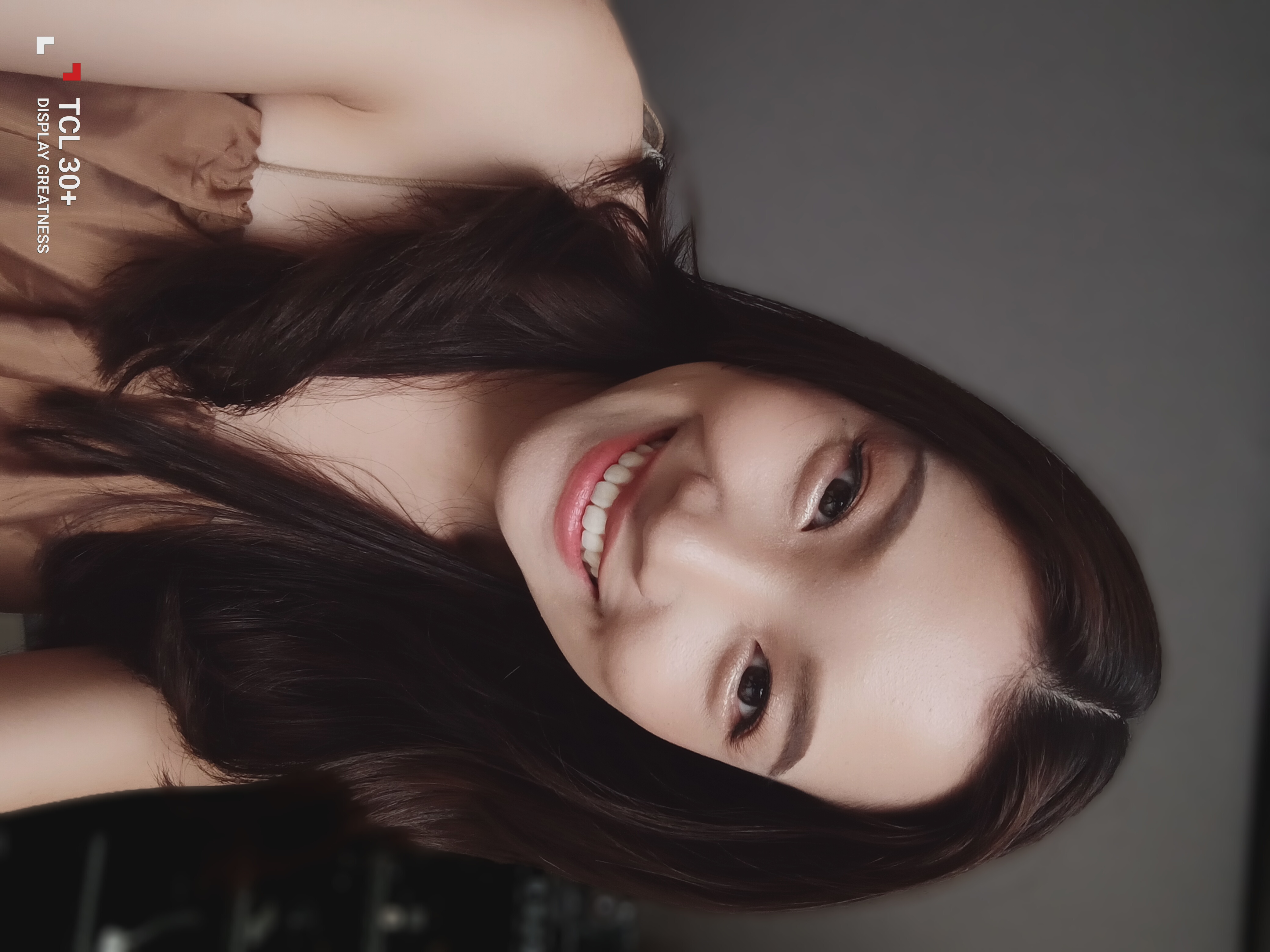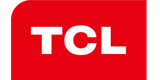 Information of users who commented on TCL 30+ : https://community.siamphone.com/viewtopic.php?t=466655
Product catalog : https://www.siamphone.com/spec/tcl/30_plus.htm