On September 9, in the competition program "Horizons" at the Venice Film Festival, the world premiere of the Ukrainian-Polish-German feature film "Rhino" will take place. In it, director and screenwriter Oleg Sentsov returns viewers to Ukraine in the 1990s, where lawlessness, crime and violence reign in the power vacuum that emerged after the collapse of the USSR. Rhino is the nickname of the protagonist, who plunges deeper and deeper into the criminal world, in which the one who is stronger rules. This is Sentsov's first job after he spent five years in Russian prisons in the case of "Crimean terrorists" and returned to Ukraine as a result of a prisoner exchange. He became one of the symbols of resistance to the Russian annexation of Crimea. In an interview with DW, the director explained why he was interested in the crime world in the 1990s and why he chose a highly controversial actor for the lead role.
DW: Rhino is your first film in ten years. How do you feel?
Oleg Sentsov: I feel as if I have repaid my overdue debts. Internally, I've always been obsessed with this movie. And over the past ten years, nothing has changed, despite all the difficulties, my arrest and the war in my country.
– The script was written before his arrest in 2014. Have you taken on him again in prison?
– In prison, I did not change the script, although there I wrote a lot – a total of four new scripts. But in captivity, you think about easier stories, there it is already rather gloomy. I think if I wrote "Rhino" in a prison cell, the plot would be half dramatic.
– Why does "Rhino" look so deeply into the abyss of Ukrainian society in the 1990s?
– This is a brutal film. Just because those were the times. And there is nothing to embellish or suppress. First we were traumatized by the Soviet Union, and then by the transitional period of the 1990s. The lawlessness I show in Rhino was actually even worse. Today we live in a completely different country, but there are many in Ukraine who still romanticize that period. I want to de-romanize him. I want to say, "The characters in the film are the bad guys, their life was terrible and far from the one worth striving for." Until now, there is not a single Ukrainian film that would uncompromisingly and honestly touch upon this topic.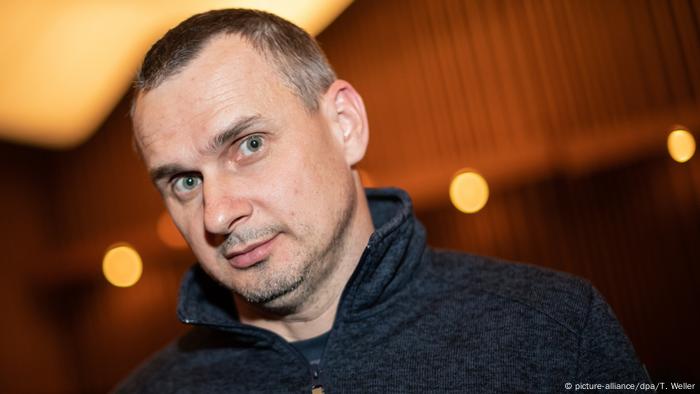 Director Oleg Sentsov
– What exactly makes the life of the main character, a criminal named Rhinoceros, bad?
– I was interested in a man with all his internal contradictions. In the 1990s, criminal gangs ruled in our country. The rhinoceros lives in this ruthless world. I myself was not associated with crime in the 1990s, but I know people like that. This world is familiar to me. And in the main character I was interested in where in him – for all his brutality – humanity. Because in any person, even if he does bad deeds, there is something good.
– And you found her in Rhino?
– The old saying goes: it's better to see once than hear a hundred times (laughs – Ed.).
– Let's go back to the main character. He is played by Sergei Filimonov, an amateur actor …
– I realized that among the professional actors in Ukraine, I will not find anyone who at least approximately could be imbued with the feelings of the Rhino. Therefore, we held a casting among former soldiers, athletes, and prisoners. People who, in extreme conditions, prevailed. This is noticeable in their gaze, as in the case of Sergei.
– Filimonov is a former athlete, football hooligan, soldier, right-wing extremist. Today he sees himself as part of civil society and fights corruption. But you were not put off by his past?
– No, it was he who I needed. Someone who has suffered various battles in life, whose past is also darkened by negative experiences. One who is internally mature. One who is ready to face difficulties. I'm glad we found him because he fits the role physically and mentally. Plus, he's also a pretty passable actor (grins – Ed.).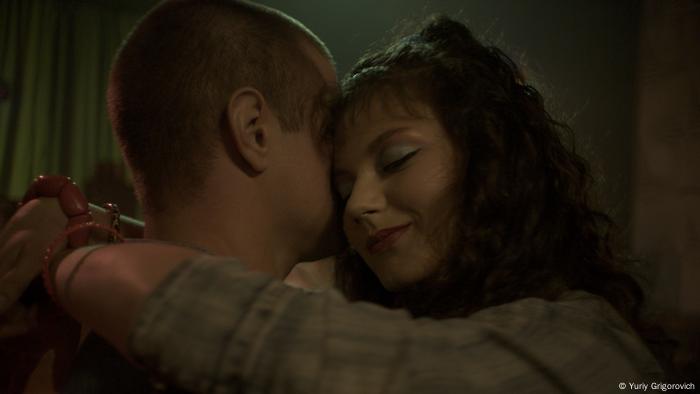 "He has a tattoo on his chest that says Victory or Valhalla. She is not visible in the film …
– It would not be suitable for Ukraine in the 1990s, and we made up. But do not think that he sowed fear from the very beginning. On the contrary: at first he seemed to me almost too accommodating, and I did not think that I would choose him for this role. He also had a beard and was lighter in weight. For the film, he was shaved and recovered.
– You make a movie. But you are associated with the resistance of Ukrainians to Russia. Do you consider yourself a politician too?
– Politics is not mine at all. But I take part in public actions against Russian aggression. I also suffered from it, as many suffer today. Many died and are still, unfortunately, dying. It is important for me, first of all, to release more than a hundred political prisoners who are still in custody in Russia. I was one of them. But I am not a member of any party and I am not going to.
See also:
.