Samsung debut Galaxy A23 5G new color Sliver Bright To welcome the Festive Season, stand out more than anyone this season with metallic colors that play with light. With a back cover that has silver and bright rainbow colors to please the new generation. In addition, the design is luxurious, modern, the most premium. with full specifications at a good value for money With a high resolution rear camera, beautiful, clear, 50MP with OIS anti-shake system, 6.6 FHD + refresh rate 120Hz screen, faster, smoother with the Snapdragon 695 5G chipset, play games smoothly, play without interruption. plus the battery is still durable Can stay across the day comfortably. Hurry up to get it so that you can use it chicly. Have fun taking photos in a group of friends this New Year for only 9,999 baht.
Galaxy A23 5G is faster, faster, 2 times faster than before. The Snapdragon 695 5G chipset comes with Hyper-Fast 5G speed for faster connection to 5G networks with a more powerful processor. To enjoy playing games in Live Gaming to the fullest without interruption. with powerful high computing performance for both CPU & GPU
Instant cloud gaming without installation
Super fast speed, no lag, freezes or crashes.
High definition video streaming with maximum speed.
Delivers a real-time streaming experience across devices. Multi-Devices
The 5,000 mAh battery comes with an AI 'App Power Management' operating system that allocates power to various applications properly.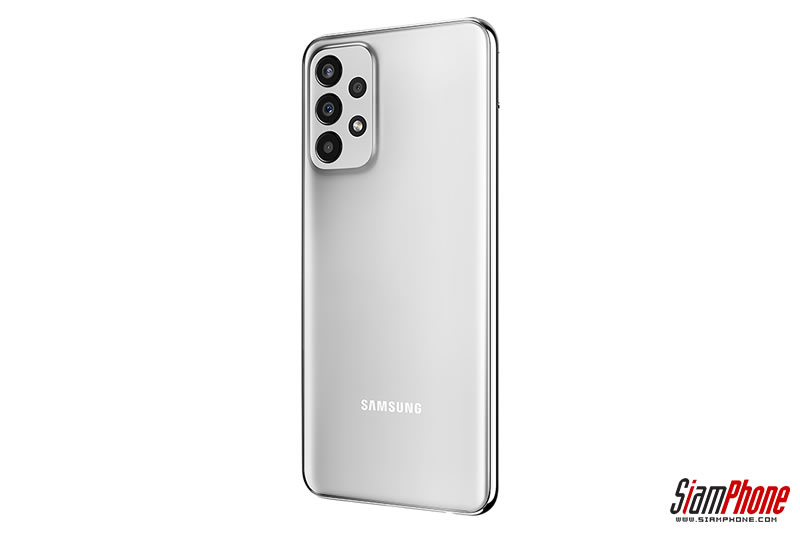 Take sharp pictures with 50 megapixels
Main Camera Camera 50MP OIS F1.8 Main Camera Full 50 million pixels with OIS vibration
Ultra Wide Camera 5MP F2.2, 5 megapixel resolution, can shoot 123 degrees as wide as the human eye view
The 2MP F2.4 Depth Camera adds a Live Focus effect to portrait shots to make photos look more natural.
The 2MP FF F2.4 Macro Camera allows you to capture more and better details in every moment.
The selfie camera front camera captures the finest details. with a selfie camera High resolution up to 8 million pixels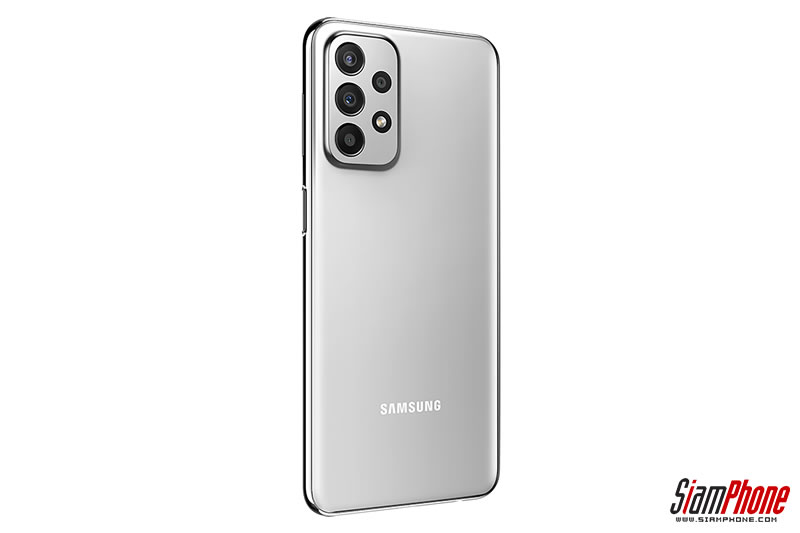 FHD + display screen (76.9×165.4×8.4 mm), large, 6.6 inches, outstanding with a refresh rate of 120Hz, which is usually found in top-end phones priced at more than ten thousand. But this one is put in full form with a comfortable price in the budget of less than ten thousand. that provides smoothness of the screen, ready to experience the experience of viewing content in a more natural, realistic way without interruption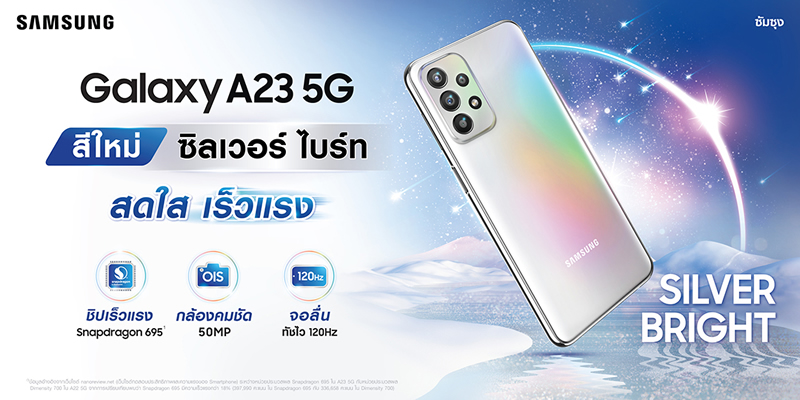 Samsung Galaxy A23 5G new color Sliver Bright Available at a price of 9,999 baht, you can follow more information through Samsung's official channel at https://www.facebook.com/SamsungThailand and https://www.samsung.com/th
related articles
Follow the news Siamphone.com at