A good time is passing
On Rafaeli
. The year 2023 is only in its first months, but it is already shaping up to be a very successful year for the 26-year-old star – professionally and personally. He recently released a debut single as well
The romantic cut
Gives a reason to smile: "She is the love of my life," said Refaeli about his partner, the model and network star
Shahar Chion
,
When he was hosted this week on Ynet radio in the program of
Bar Zega
.
You've had high-profile relationships before, but it seems to me that now it's bingo.
"I hope very much. What is hope? It's the bingo. I can't be without her. Let me be with her all day. Getting up in the morning and seeing her calms me down the most. I love it the most in the world."
Because you know, there were some bumps in the road, crises, separation.
"Happens to everyone".
Soon the two will celebrate a year of marriage, which included
A short farewell
In the middle of the road, but also a happy comeback and the move of Chion to Refali's housing unit, which is in his parents' house.
How is the shared accommodation?
"The most fun in the world. I was the one who constantly tried to lead to it, she was a little scared in the first months, which is understandable and I didn't want to push."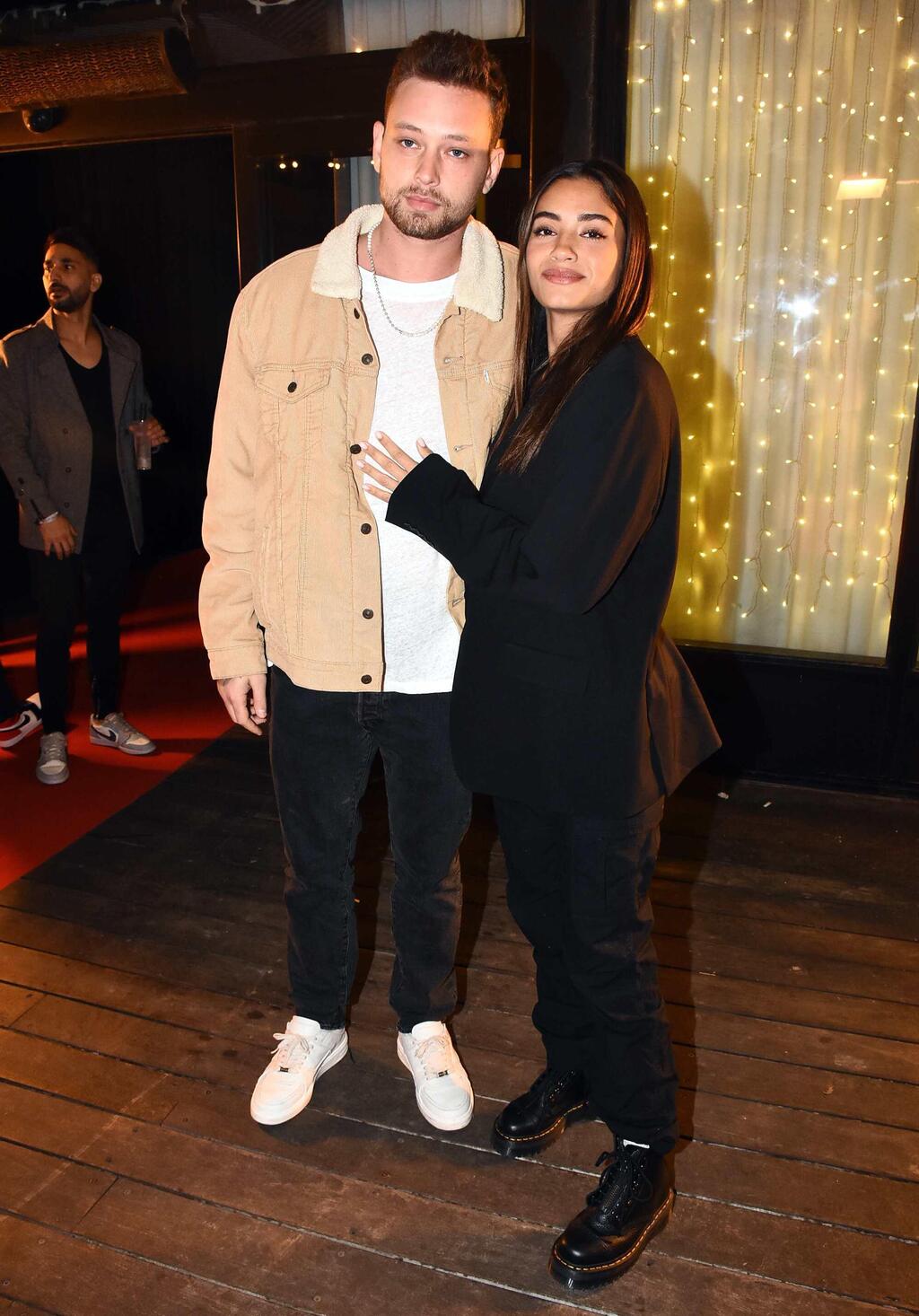 It seems to me that there is something very lively about dawn.
"Absolutely. She brings the house to life. If we used to wake up normally, a natural wake-up call, drink coffee and go to work, today we get up with confetti, colors, she throws mice, frogs, animals at us."
She really gets along with your family, I see on TikTok and Instagram that she posts things with your mom and Bar.

"That's right, there are no such things. It's actually a love story with the whole house. Dor and her are best friends and Bar and her this
A winning connection
. Also with my father – one morning he comes with a new closet for Dawn, so that there will be room for her."
You currently live with your parents, are you thinking of moving to your own place?
"Of course, it will happen."
In Tel Aviv or somewhere else?
"I don't like Tel Aviv so much. I don't know how it is possible to live in a house that is not in a moshav with a garden, a yard, with dogs and animals in Hod Hasharon."
And a pool of course.
"And a pool. To suddenly make a switch and live in Tel Aviv, I'm not capable. But in the meantime, let me, I'm having fun, we're in an amazing, stunning unit."
And on her side, how is Friday dinner at the Hayon family home in Be'er Sheva?
"Wow, I'm addicted! The cutest family there is and the most delicious food in the world, I've never eaten such food in my life."
More than at the Rafaeli family?

"We have it
At a restaurant level
, not home level. There you arrive and there are 12 types of salads and 8 types of fish. We have one type of fish and we don't need to expect more."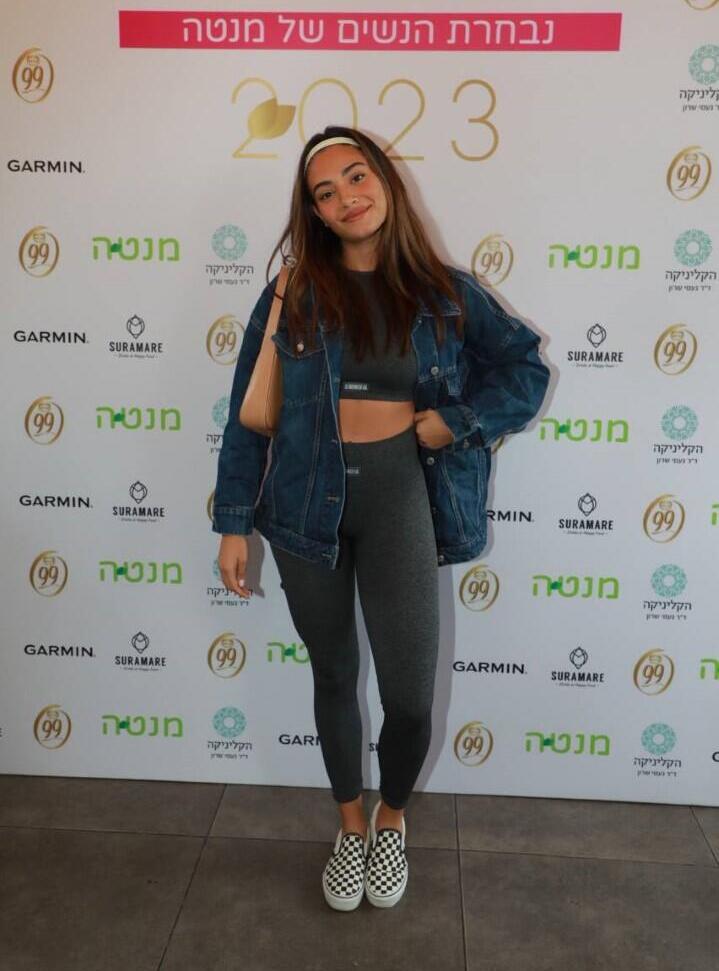 If until now you have known On mainly as an actor, model and of course – as the son of one of the most famous families in the country, he recently added a new title to his resume, that of a singer – and released his debut song "Sharita".
What's the scratch you're singing about? Guess there are some.
"Yes, absolutely. There is nothing specific, but these are my scratches from childhood. Listen to the words, it is about my height, for example, because I was a very short child and I grew taller at a very late stage, only towards the age of 18. In one year I grew 26 cm. It's waking up at night with pain behind the knees, at the level of screaming. 2 cm every night. In retrospect, it's such a cute scratch, every kid wants to be tall."
But looking at your family it was clear that you would not stay low.
"So that's it, when I was in the 11th grade, already quite mature, my friends had already reached their full development and I was still six feet tall. I can tell you that everyone who was with me in high school sometimes hesitated and laughed at me because of my height, and I would always tell them, 'Souls, wait, wait, I'll pass my older brother, I'll pass my father, everyone.'"
And did you pass? "No, but I have reached a height that cannot be complained about."
Some?
"Such 89-90 meters".
This is your first song, but everyone already knows On Rafaeli and they probably have an opinion about you. Is it an advantage or a disadvantage when starting some kind of new career?
"I look at it less like that. There is no smooth page, so I have to work with what is there and that's perfectly fine, I take everything with a smile. I've been experiencing this for many years, bad reactions and stings from people who try to download, there's nothing to do."
And now that the song is out? What are the reactions?
"I rarely read talkbacks or go on YouTube for comments, but even when I encounter bad comments I enjoy myself, I'm happy. The fact that we released the song at all and that I gained confidence and formed my own voice is a sigh of relief and I'm the happiest in the world, so it's okay if there are bad comments and also If there are good reactions."
How did the family react?
"Between us, it's a bit of an addiction. Even if it wasn't beautiful or to their taste, I don't believe they would have told me that. But this is my family, atone for them, they always say Amen and hug and strengthen and support. My friends love it too. I accept Lots of good responses."
Do you feel some need to break through on your own, to prove that you are first of all On before you are Raphael?
"It's a question that comes up a lot. I don't think I'll ever try to get out of one catalog or another. My sister conquered and succeeded and got to… Amma, devoured the world. So who am I to try to get out of such a catalog? I should be proud and appreciate it . She worked hard and achieved something, she created a sensation and I'm happy for her. I have no problem being one of the Raffaelli family."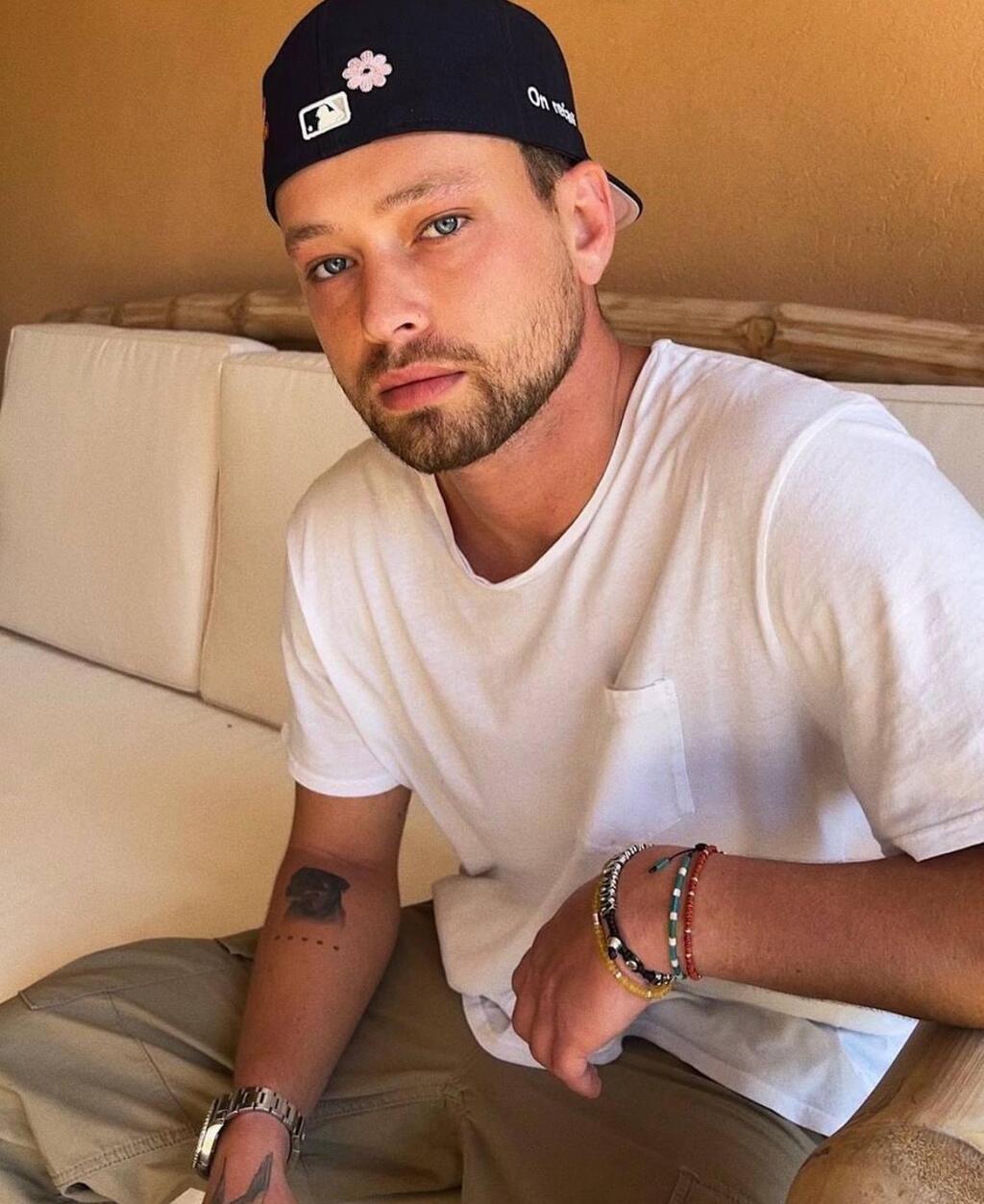 One of our surfers said that you have a tough look and asked if there is anything you want people to know about you, that you haven't been able to convey until today.
"Well, first of all, this is the first time I've heard that I have a tough appearance, considering that I'm blond with blue eyes and no full beard. No one is used to me, I'm not tough at all."
Perhaps she means that there are sometimes rumours, talk and criticism about your family, and this may require you to be stronger on the outside. Is that something you can understand?
"Maybe, there's something to that. With all our history as a family, I really had to develop an elephant's skin from a really young age. There were affairs that we got into reluctantly and I saw how my family dealt with them or when I'd go to school and get feedback from little kids that they're a cruel people. So I I think it's less rigidity and more the way of the world, over the years I should have paid less attention and taken it to heart."
Surfers are also curious to know which uncle you are.
"Sometimes people ask me if I babysit for them. What 25-26-year-old uncle is babysitting now? Sometimes I can call her with 'where are you Barbour, I miss Altchuk and Didi and Liv, me and Shahar are coming'."
They come, say hello and leave.
"No babysitter. When he needs to poop I wasn't there, when he needed to take a shower I wasn't there either, but sure, I know how to enjoy them."
For the full interview, listen to the program at the top of the article. All the scandals, all the gossip and everything you need to know about the world of entertainment – on ynet radio, on Wednesdays at 13:00.