Renato Pozzetto (Lapresse)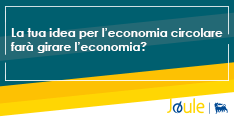 Cinema: Special Silver Ribbon to Renato Pozzetto
A special Silver Ribbon that marks the homage to the intense interpretation of Pupi Avati's film "She speaks to me again" and the recognition of a return to the cinema almost half a century after its debut on the screens: this is how Film Journalists celebrate this Renato POZZETTO, unexpected protagonist of an exciting film, in the role that Pupi Avati gave him, from the autobiographical book by Giuseppe "Nino" Sgarbi. A role that allowed him to reveal a dramatic and touching register after almost half a century of films interpreted – 75, just like the years that the Journalists celebrate in this edition – sometimes even directed and scripted, always, however, up to today in comedy.
"After many years of comedy, Renato POZZETTO, with an unprecedented dramatic talent, never revealed over the years, made us discover, thanks to Pupi Avati, another range of shades of his being an actor, with an intense and surprising interpretation – he explains to name of the National Executive the President, Laura Delli Colli – and this Award is the recognition of a new debut, almost fifty years after the Silver Ribbon which signed its first success on the screen, in 1972, as best newcomer in 'To love Ofelia' by Flavio Mogherini ". Few, since then, the awards from the cinema but great popularity and affection from the public for Renato POZZETTO, who over the years has been above all the protagonist of a surreal and unmistakable comedy, well established in many years of cabaret, then also television, from the first evenings at the Osteria dell'Oca. It was the time of the meeting with Aurelio Ponzoni – Cochi – and the birth of one of the most loved couples in that Milanese world who combined extraordinary 'accomplices' to their adventure such as Enzo Jannacci, Felice Andreasi, Lino Toffolo, with Bruno Lauzi in the Group Engine from which everything, in the early sixties, began in the evenings at Cab 64 then at the legendary Derby and then landed on television Sundays and then, at the cinema.
The awards ceremony is scheduled after the vote that will be launched in the next few days to assign the prizes among the candidates that will be announced the day after tomorrow Wednesday 26, at 11.30, live streaming on the Youtube channel Cinemagazine Sngci. Once again, for the Journalists, who will also give all the news on the awards ceremony on Wednesday, an edition of the Nastri in the name of solidarity with the cinema, from the direction to the protagonists, to the technicians, but also with all the workers 'invisible', behind the scenes. A world of talents, technicians and great craftsmanship with which, waiting for the awards, the Nastri are sharing the first reopening initiatives waiting for a real restart of the whole sector.