Made in Germany, these giant sandals are for Venezuelan Hayson Rodriguez, who has the largest feet in the world. In 2015, this fact was included in the Guinness Book of Records. Rodriguez's feet are forty centimeters long!
The first photo was taken this week in the workshop of Georg Wessels in the German city of Vreden during the handover of the order to the Catholic priest from Caracas Alejandro Carey (left), who will personally deliver the new outfit to Hayson Rodriguez in Venezuela.
German shoemaker Georg Wessels has long specialized in custom-sized shoes. Below we have selected a few more photos from the archive of the dpa news agency.
Hason Rodriguez in the workshop of Georg Wessels in 2018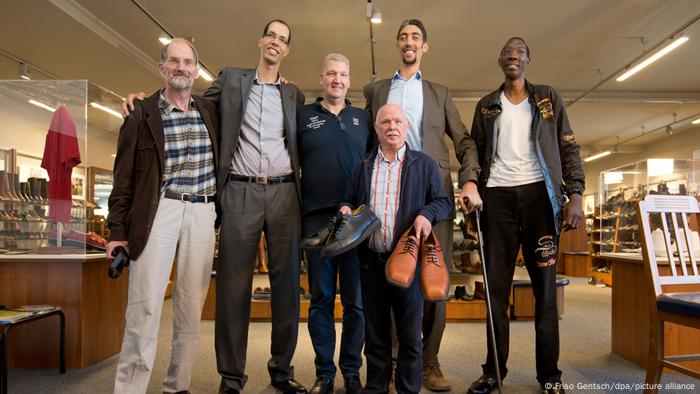 Georg Wessels with his clients in 2015. The second from the right in the photo is Sultan Kösen. The height of this largest man in the world is over 250 centimeters!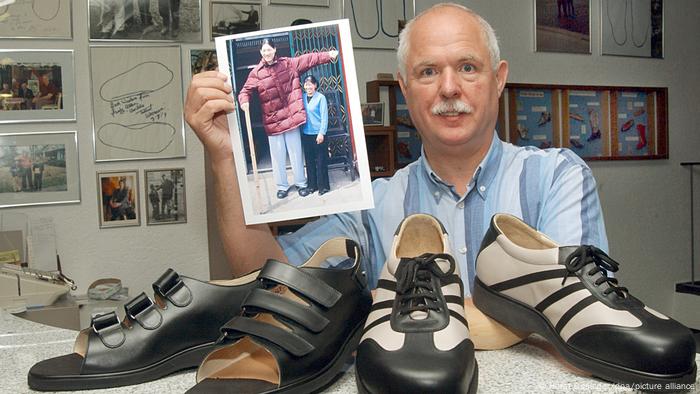 In 2006, a German craftsman made this shoe for Yao Defen (1972-2012) from China, then the tallest woman in the world.
See also:
.