Sony Thai Co., Ltd. open learning experience and select a new full range of Sony products at your fingertips through the Sony Expo, a virtual reality technology platform. Product exhibition format and Sony's first Virtual Fair event in Thailand from 14 to 16 July this year via Sony Expo.
The launch of Sony Expo at this early stage, Sony Thai has opened a pilot experience with products in the digital imaging group. with product army and a complete range of popular accessories including activities provided for visitors to gain knowledge and enjoy the photography experience Through the simulation room, shooting in various formats for the user to have a virtual experience.
where you can experiment with hybridgraphy photography, both still and video photography, as well as visit the Gallery zone, a photo gallery of many of Thailand's leading professional photographers. which visitors can experience through different zones in Sony Expo The four zones are as follows: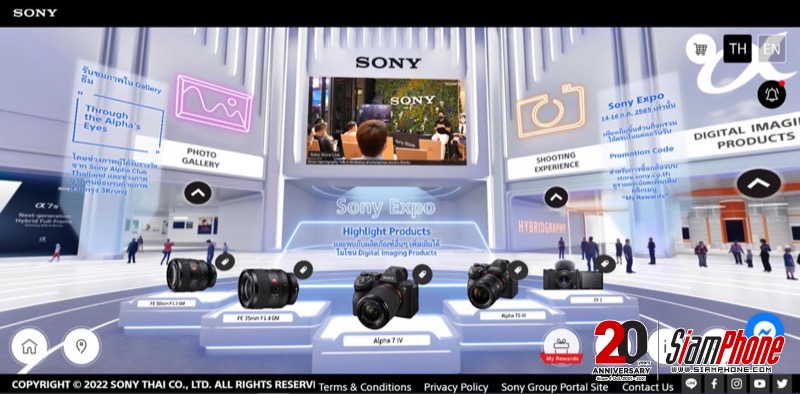 Zone 1: Lobby– It is a highlight product collection zone. new product or highly popular products from all Sony business groups will be gathered in this zone. In the first phase, it will showcase products in the digital imaging group. and will add products in other groups to exhibit in the near future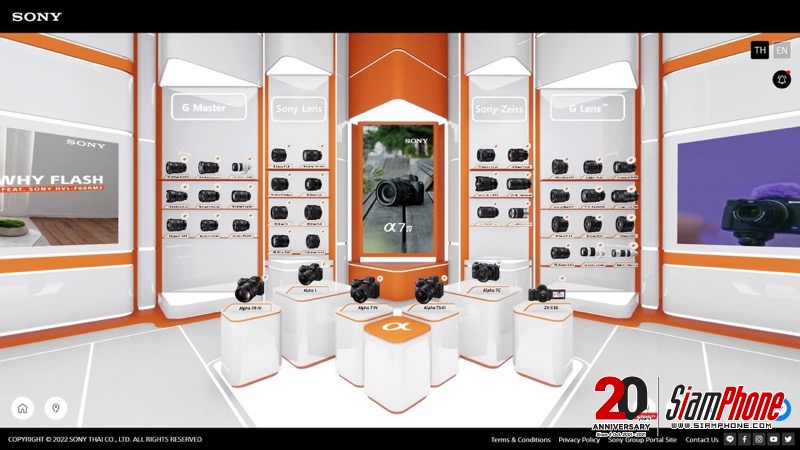 Zone 2: Shooting Experience – It is a zone that allows users to experiment with Hybridgraphy photography or photography in both stills and video modes through a simulated room for various types of photography, such as a portrait room. star photography room tourist photo booth photo booth in the city Bird shooting rooms, etc. In addition, users can also select the room scene, object, lens that want to take pictures or shoot videos. The system will then display a preview. with a video illustrating how to set it up or a sample video taken from that location with camera equipment and various lenses of Sony as well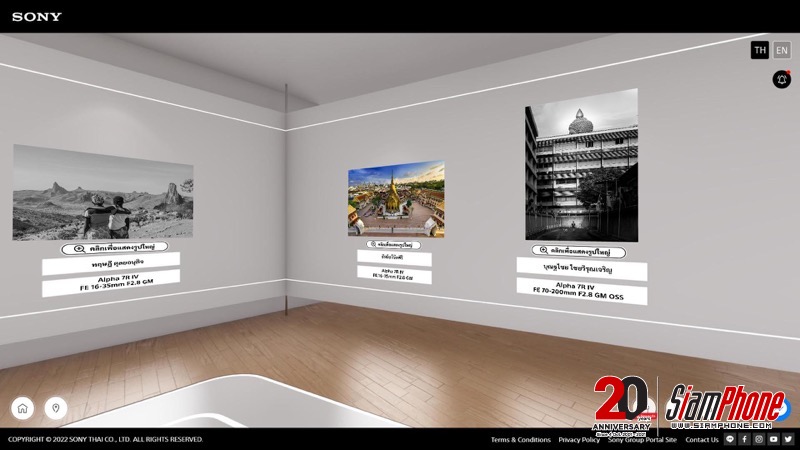 Zone 3: Gallery – Photo gallery of professional photographers and photography enthusiasts that Sony has gathered and selected to be exhibited in a photo exhibition in the virtual world on this occasion Sony Thai has joined hands with the Sony Alpha Club Thailand page and the Sam Krung Photography Training Center. In presenting photos of more than 25 famous photographers, such as Kriengkrai Waiyakit, Rachot Wisrankul, Boonthachai Chaiwiruncharoen, Wasinburi Supanichwaraphat, Putthithorn Promduang, Som. Sak Pattanaphitoon, etc., to inspire the community and people who love photography as well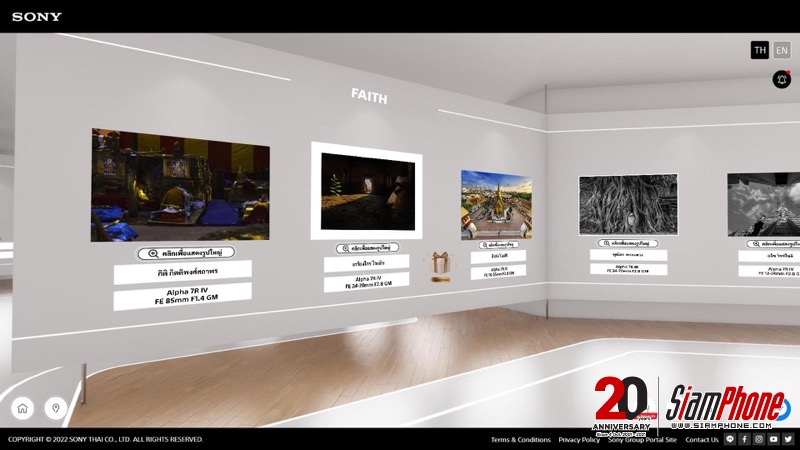 Zone 4: Digital Imaging Exhibition Room – It is a display zone for Sony's camera products, gathering all the latest cameras. and the most popular models come in full Visitors will have the convenience of choosing different camera models as if they were visiting the storefront. where users can click to view their favorite products Then the product information will be displayed. as well as being able to watch product review videos along with the information of the various Sony Store branches that have products ready to test the performance at the store and if you want to buy a product You can still order immediately via online channels. It will be connected to the ordering system on the Sony Store Online website, therefore it is considered another marketing mix between Online / Offline as well.
super special !! During the launch of the Sony Expo from 14-16 July this year Many popular products can be purchased. And gathered on this particular occasion, such as cameras Alpha 1, Alpha 7 IV, Alpha 7C, Alpha FX3, including top-hit lenses such as SEL2470GM2, SELP1635G, SEL70200GM2, etc., and accessories such as NP-FZ100 batteries, microphones Digital ECM-B10, SD Card Tough 64GB/128GB and more.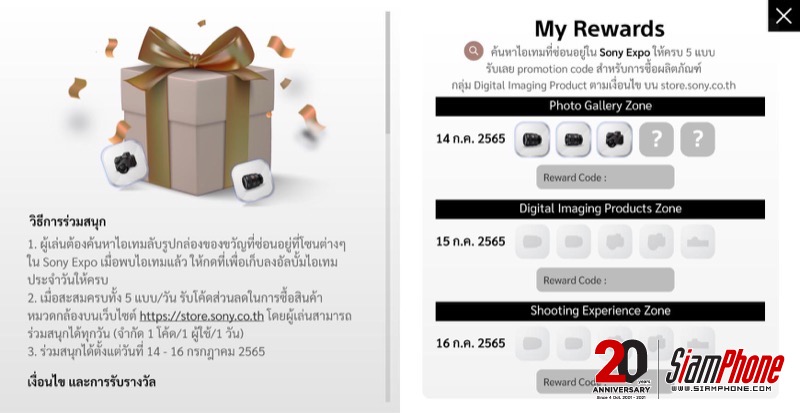 moreover Buyers will receive promotions, giveaways and huge discounts. Value up to 10,000 baht (only for those who buy products at the Sony Expo 14-16 July 2022) as well as giving buyers the opportunity to enjoy many activities on the website. to collect game items in the menu My Rewards to receive a discount code of 1,000 baht / day (under specified conditions) for use in the purchase of products in the camera group, lenses and camera accessories on the Sony Store Online (store.sony.co.th)
Interested persons can visit And enjoy the latest Sony Expo experiences at the website. Sony Expo For more information, please contact Sony Information Center Call 027156100
Related articles
Follow the news Siamphone.com at