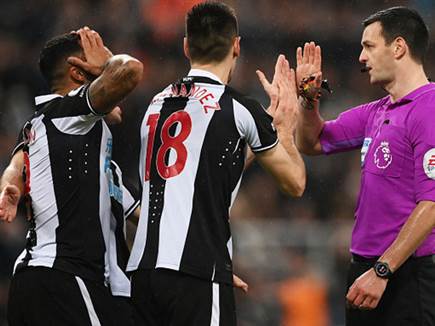 Newcastle fans are thirsty for the first victory, but unfortunately it is not happening yet. The Magpies finished tonight (Tuesday) 1-1 against Norwich, in front of 50,000 spectators at St. James Park. At this time: Leeds and Crystal Palace play in the 14th round.
Newcastle – Norwich 1: 1
The last in the table took a hard blow already after 9 minutes: Kiran Clark stopped Timo Poke when he was last on the way to the goal and saw the red card. But even with a numerical disadvantage, Newcastle managed to score when in the 61st minute Callum Wilson Dyke from the penalty spot and celebrated his 100th goal in the top four leagues.
11 minutes to go, the Canaries found the equalizer. Greek Dimitris Janolis picked up a ball from the left, and Tamo Poke sent a formidable left into Martin Dubrabka's net. This is the fifth goal of the season for the Finnish striker who prevented Norwich from falling to last place and left Eddie Howe's team there.