Bollywood
hi-Ambili John
|

Lal Singh Chadha is all set to release a big budget movie starring Aamir Khan. As part of the promotion, Aamir Khan himself has said that the film will be released on April 14, 2022. But now the actor has apologized to the KGF2 activists. With the release of Lal Singh Chadha and the release of KGF Chapter 2 coming together, Aamir Khan's statement that the film will clash at the box office has been much discussed.
Critics also came after Amir's response went viral. Meanwhile, in an interview with trade analyst Komal Nahta, Aamir apologized to KGF2 and its cadres. With this, the words of the star have been accepted by the fans again.
Lal Singh Chadha is all set to release after a long hiatus. The film stars Aamir Khan, Naga Chaitanya and Kareena Kapoor. The release date of the film was announced last week. In an interview, Aamir mentioned that the second part of KGF, which has become a super hit in Kannada, will see Lal Singh Chadha clash at the box office. The actor said that his film will be released on April 14, 2022, the same day as KGF2.
Where did Jayaramettan go wrong? In Malayalam, it fell while holding a knife in a foreign language, a fan note
However, he revealed that he had written a letter to KGF2's activists about his decision to choose the film's release date on April 14. Aamir said that Baisakhi Day is suitable for the release of Lal Singh Chadha. He added that I usually do not decide whether to release the film on the same date already fixed by the producer of another big film. It bothers me when I feel like trespassing on someone else's space.
But for the first time in my career, this is a film in which I play a Sikh. Baisakhi Day (April 14) itself seemed to be the most suitable for the release of Lal Singh Chadha. Before announcing the release of the film, Aamir said that he had apologized to KGF 2's hero Yash, producer Vijay Kiragandur and director Prashant Neil. I wrote to them and explained my difficulty.
Mother's wedding could not be postponed; Can my father remarry? Shilpa Bala shares Taraputri's question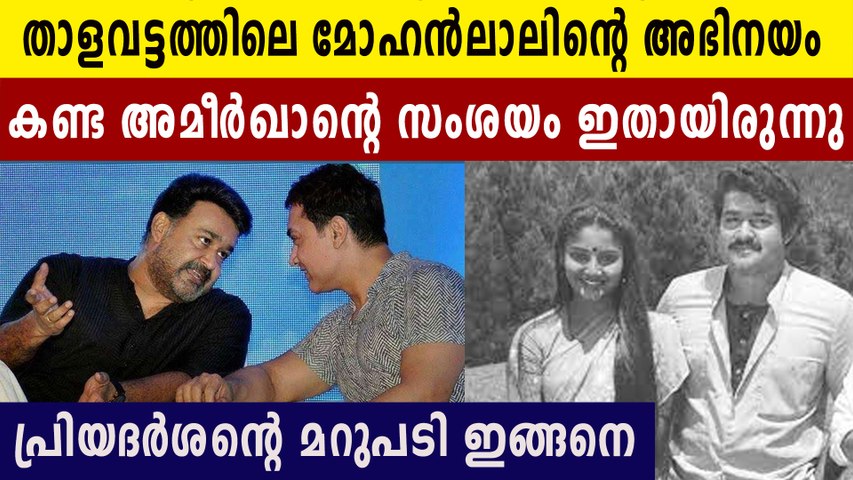 Priyadarshan clears Aamir Khan's suspicion about Mohanlal
I had told them how all the producers had trouble with the lockdown. They understood my decision and vision and asked me to go ahead even though their film was to be released on the same day. Their decision touched me deeply. When the actor spoke to Yash, he also mentioned that he is a KGF fan. He also mentioned that he would promote their film.
English summary
Super Star Aamir Khan Apologises To KGF 2 Actor Yash And Other Team About Movie Release
Story first published: Sunday, November 28, 2021, 18:22 [IST]