Sylvester Stallone: ​​the whole world knows him as Rocky or Rambo. However, this time he came to Germany not to advertise another film project. The fact is that an exhibition of his paintings has opened at the Osthaus Museum Hagen in the German city of Hagen. The exposition is timed to coincide with Stallone's anniversary: ​​in 2021 he turned 75 years old.
He has been drawing for a long time – from a young age. The exhibition in Germany is not the first, but it acquaints in the most detail the work of the actor. 50 paintings by Sylvester Stallone were brought to Hagen, among which are self-portraits and very early works that have not yet been shown to the general public.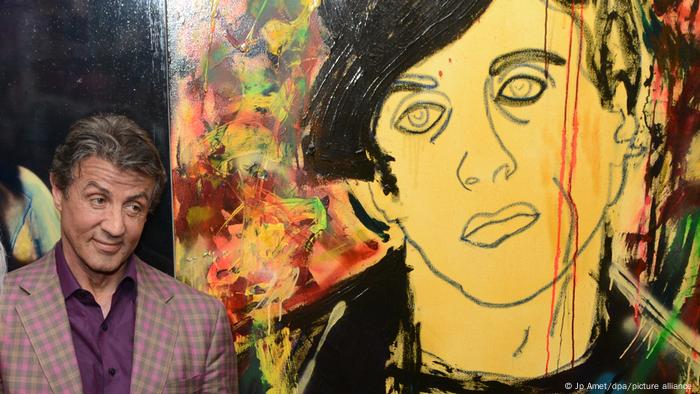 Stallone at an exhibition of his works in Nice. Museum of Contemporary Art MAMAC, 2015
Stallone paints himself and actively collects works of art. Previously, exhibitions of Stallone's paintings have already been held in St. Petersburg and Nice.
See also:
.