Taiwan, lantern festival 2021
New increase in cases, multiplication of variants, red zones and possible lockdowns, slowdowns on the distribution of vaccines. Italy, and Europe, are still in the midst of the pandemic. Economic and social concerns are added to health concerns, with many closed activities and serious difficulties for a long series of categories. Elsewhere, however, the situation is very different. In particular in East Asia, where Covid has generally been contained (or prevented) effectively. In Taiwan, for example, life continues almost normally since the beginning of the health emergency, with less than a thousand infections and 10 total deaths. Closing to the outside but almost total opening to the inside, albeit with rules to respect. Not the only reason why relations with Taiwan are to be taken into consideration, as reminds ad Business Italians Andrea Sing-Ying Lee, the Taipei representative in Italy. Just think of the semiconductor industry, which will become increasingly crucial in the near future and of which Taiwanese companies are world leaders.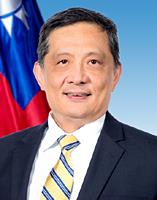 Andrea SY Lee
Andrea Sing-Ying Lee, what can Italy learn from Taiwan one year after the start of the pandemic?
I believe that the secret of Taiwan's success in managing Covid rests on three pillars: organization of government, communication and cooperation with civil society and the use of technology. There has always been transparency between government and citizens, but on this aspect it seems to me that Italy is also doing well. As for the use of technology, we have a system for locating infected or quarantined people that is applied with great seriousness and precision. It is not a fiduciary quarantine, those who break the rules receive very high fines and there is an electronic fence controlled by those who observe that everyone respects the terms of the quarantine. We have a tracking system that has, for example, recently allowed us to identify about five thousand people who had to undergo quarantine or swab because they suspected contagion after coming into contact with positive people. On the point of the government organization, however, there is a national command center directed by the Ministry of Health that every day informs the population about the situation and the rules. There was a great readiness of reaction and industrial organization. In a few weeks we went from producing 2 million masks a day to producing 20 million. There is also a cultural aspect: after the Sars experience of 2003 it is easier for us to ask citizens to respect the rules on masks and social distancing. Ultimately, Taiwan was able to deal with disinformation effectively by applying the humor over rumor principle. Fake news was also used on social media to explain real situations, in a more appealing and appreciable method of communication even by the youngest. This is also to facilitate that correct communication can turn more on the Net to silence disinformation. In all of this we remained open inside. After a more cautious period, now baseball or basketball games are played with the public, concerts are held, museums are visited, public transport is taken and travel is made. Life is back to normal even if as a precaution you continue to wear masks and it is advisable to maintain social distancing.
In Italy, and beyond, there has been much talk of the "Chinese model" or "Korean model". At the political and health level, has there been a request for information and sharing of practices towards Taiwan?
At the health level, last summer we made a donation of about half a million masks to the Italian government, as well as to various European governments. Many hospitals, especially in the north, have also received respirators, ventilators, gloves and protective suits. Angelo Borrelli also thanked Taiwan during one of his press conferences. On the political level, however, there have been no major contacts, neither with the Ministry of Health nor with other members of the government. However, we are always open to sharing information or cooperating, for example on the vaccine front. We expect to be able to produce our own vaccine within six months, to be used in a complementary way to those distributed under the Covax platform.
At the beginning of the crisis, when the emergency still seemed far away in Italy, the Conte II government decided to close direct flights also with Taiwan. Did that episode leave any aftermath?
There was certainly a time when we were very disappointed with this decision. The government reassured us that the decision was purely technical and scientific and that once it was made it was difficult to change it. Hong Kong also complained about this decision. I think it was a lightness in the evaluation. However, the ban has long since disappeared, but now unfortunately all of Europe is in the midst of the pandemic and therefore it is not possible to travel internationally. However, flights are no longer prohibited but only suspended. We hope as soon as possible to reactivate the air connections between Rome and Taipei and to inaugurate the direct flight between Milan Malpensa and Taipei.
In addition to the health front, on what other issues Italy could or should deepen its collaboration with Taiwan?
Taiwan and Italy are two liberal democracies and also for our knowledge of the Chinese market it has always been said that Taiwan can be the Asian platform for Italian companies that want to take advantage of the opportunities of the Chinese and South-East markets. Over time, however, new opportunities have arisen, in particular related to technology and finance. Taiwan has become a world leader in high-tech semiconductor solutions. 65% of these components, critical to a whole range of industries and sectors, are manufactured by us. To enter avant-garde technologies such as electric or self-driving cars, but also for the development of the mechanical industry, Italy needs Taiwan. I am not sure if Italy is ready for this conversion, because it has not yet contacted us about it. But I am convinced that there is ample space for collaboration on the financial side as well. We have a welcoming and vibrant ecosystem of startups and young innovators. There is also a great cultural affinity between Italy and Taiwan.
Do you think that Taiwan has been able to turn the Covid crisis into an opportunity? Or do the negative or potentially negative aspects prevail?
Taiwan is not just a geopolitical topic of discussion. Taiwan is also an opportunity. Our economy grew 2.9%, more than Beijing's for the first time in 30 years. The pandemic crisis has shown that Taiwan has a competent government and an efficient organization capable of dealing with emergencies. In Chinese it is said that "when the wave has dropped you can see who is naked". Here, many remained naked but Taiwan was wearing underwear. We do not want to be protagonists but simply to promote a pragmatic multilateralism not based on geopolitical dictates. As San Marino is part of the Italian territory but is another country, Taiwan and China have two different political organizations. We want peaceful coexistence and are open to collaboration with everyone
In recent years, Italy has seen three governments. Conte's two and now Draghi's. How have relationships changed, if they have changed over the years?
The good relations between Rome and Taipei have never changed, not even during the first Conte government that signed the membership of the Belt and Road. Relations are especially positive on a commercial and economic level. Last year Italy exported to Taiwan for about 2.5 billion, with a growth of 2%. It means that exports to Taiwan are about a fifth of those to China, which is much larger. Italy also has a trade surplus of around one billion vis-à-vis Taiwan. We have always had cordial relations, but we hope to see greater openness with the new government also because it says it is focusing a lot on ecological transition, technological innovation and industry 4.0. All sectors in which Taiwan can be a point of reference. We are always ready to collaborate with Italian industrial realities as well.