Techno Thailand (TECNO Thailand) Launching a new smartphone which is considered as another version of the budget smartphone SPARK Go 2023 which has been recognized as the most cost-effective Available for sale from January 7, 2023 onwards. SPARK Go 2023 is available in 2 versions: 3GB + 64GB and 4GB + 64GB.
SPARK Go 2023's outstanding selling point is that it is a smartphone that comes with a large capacity, expandable RAM up to 7GB, more fun to use, less lag, ready to store the memories of the year 2023 in ROM. Capacity 64GB Type-C port ready to connect access to more fun. Comes with a large capacity battery of 5,000 mAh, fast charging 10W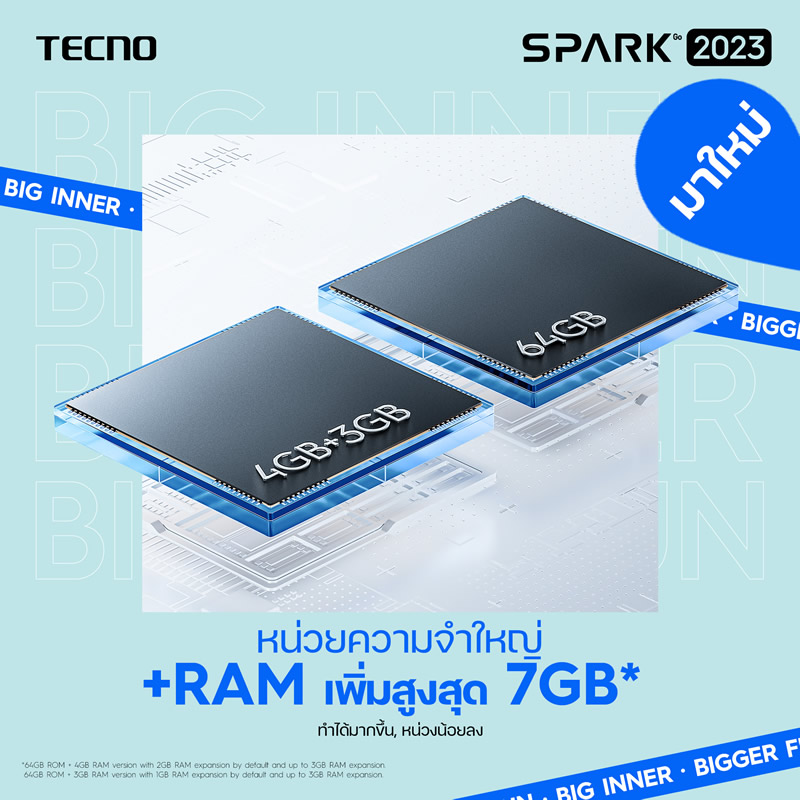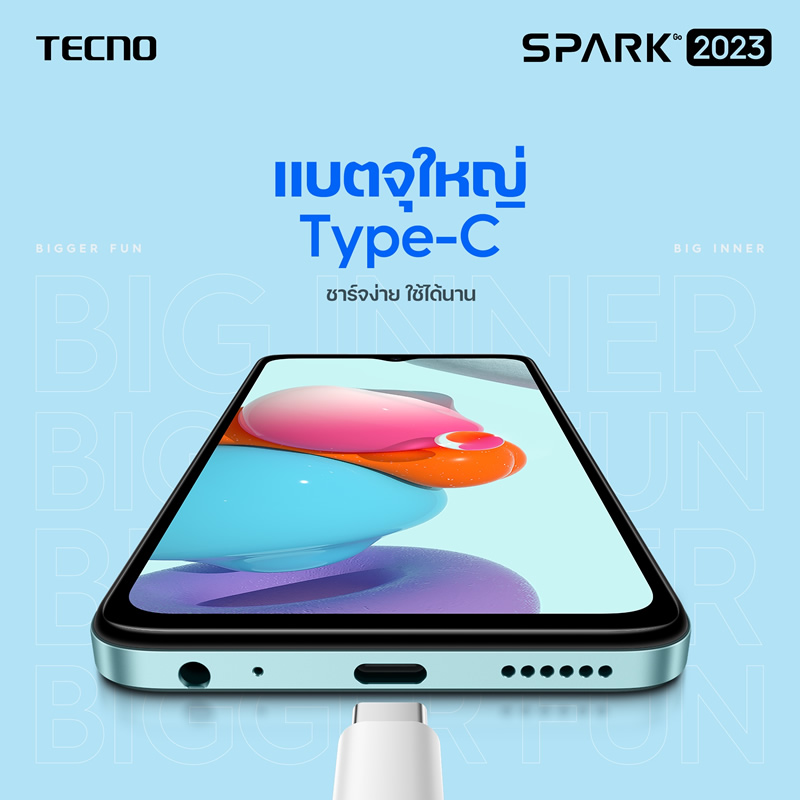 SPARK Go 2023 comes with a modern design, Cloud Mirror Geometry, a design that makes the device slim and portable, suitable for the lifestyle of the 2023 era, comes with a choice of colors that are ready to own, including Uyuni Blue and black, Endless Black, supports 2 intelligent screen unlock systems Scan faces and scan fingerprints designed according to the ergonomics of holding a mobile phone. Makes it easier and faster to access the fun.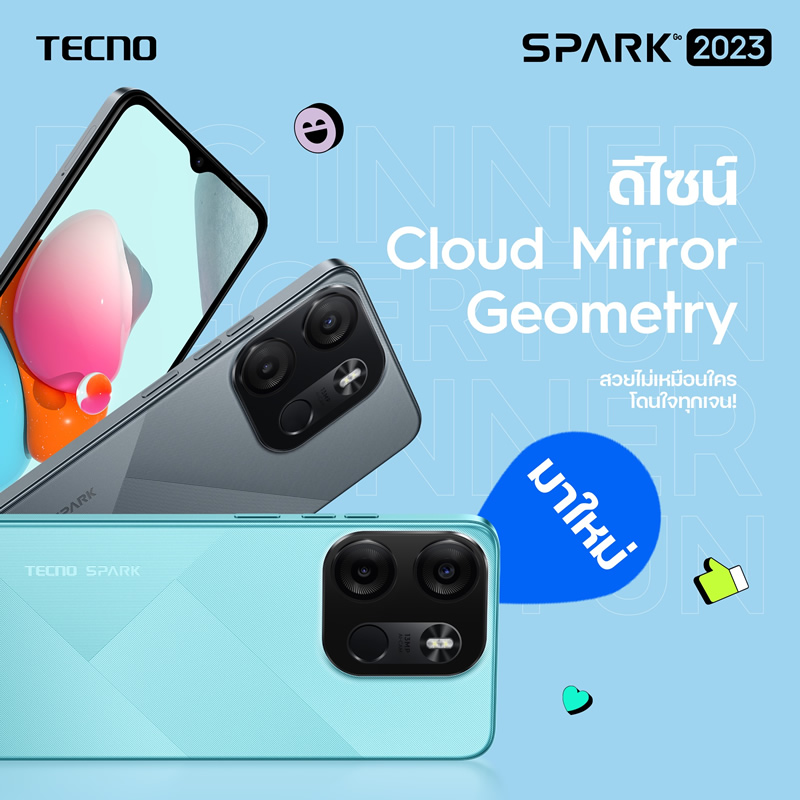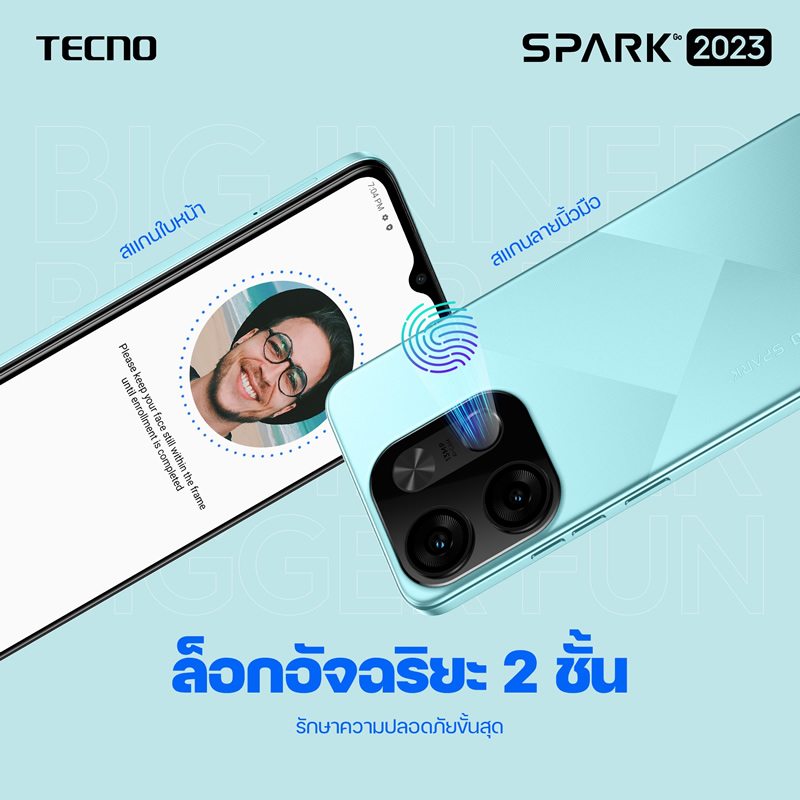 Large screen size 6.6 "HD + resolution with intelligent AI technology to reduce eye fatigue. Adjust the brightness for sharp images in bright light. Take care of your eyes in low light and special with AI camera, 13MP + 5MP dual rear camera.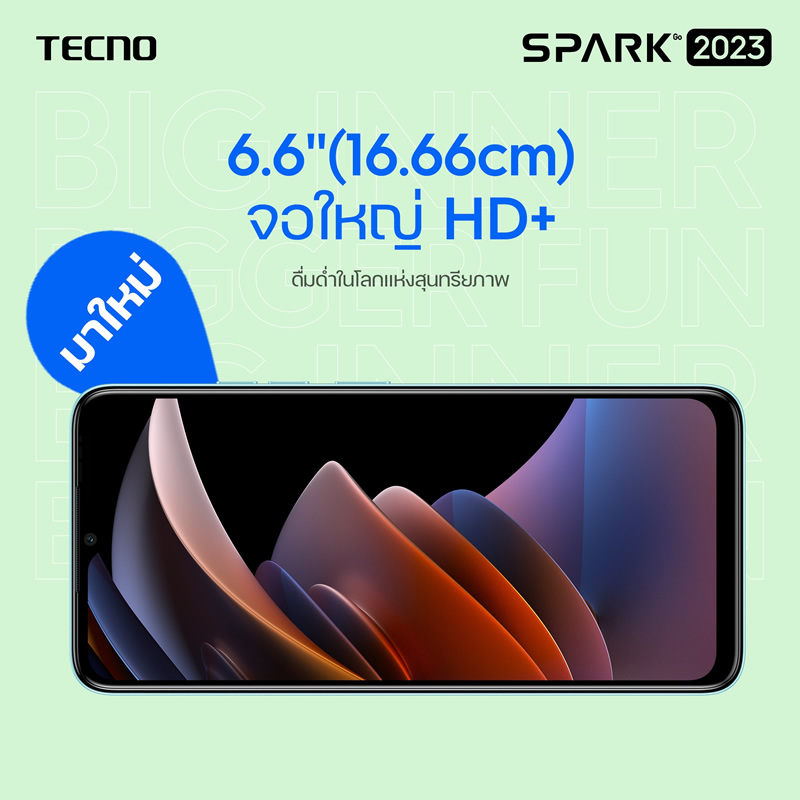 SPARK Go 2023 is available in 2 capacity models: 3GB + 64GB model at a price of 2,999 baht and a 4GB + 64GB model at a price of 3,299 baht, available from January 7, 2023. This can be owned at dealers nationwide
Check out the stores selling SPARK Go 2023 near home at https://www.tecno-mobile.com/th/stores and online channels Shopee Global: http://bit.ly/3Y8x620
Follow more information at : https://www.tecno-mobile.com/th/phones/product-detail/product/spark-go-2023-1/
related articles
Follow the news Siamphone.com at