Two weeks ago, just before the primaries that will determine their political fate, almost all the members of the Knesset from the top of the Likud gathered for a special conference. It was not a conference of the movement, Not even by the leader of the movement Benjamin Netanyahu, but by a fairly unknown candidate – Hanoch Milivitsky, who until two months ago was actually the deputy mayor of Petah Tikva on behalf of the Yesh Atid faction. This week he easily won the battle for the Dan district and took the 26th place on the Likud list, a safe seat in the Knesset. In an investigation that we published this evening (Saturday) in the "Weekend News" A, a former member of the movement, said that it was Shmilbitsky who instructed her to give false testimony regarding the sexual abuse she experienced from Rabbi Laitman: "I was offered money."
So how did an unknown person who just left a rival party gain the overwhelming support of the most popular people in Likud? This is probably related to another hat of his, a senior member of the Kabbalah Laam community. They are called the Kabbalists, come with thousands of functionaries and a strong presence in the field. "We are a group of about 7,000 functionaries, called 'Ihud Ha'am' within Likud," activists recorded on a hidden camera.
"I personally visited 70 people myself," said Boka, formerly a member of the Kabbalah Leam community. "No candidate can afford to hire so many people. I was close to twenty years in the organization. I was the head of Michael Lightman's security team, a personal assistant, a book, Accompanying him to all kinds of conferences abroad, Even in Israel – sometimes I would sleep with him in the same room"
Lightman gives spiritual lessons every day and is called "Rabbi" by the many believers, Jews and non-Jews. "He is kind of like a demi-god for them," Boca said. "We give you a solution For all the problems you have in life – relationship, work, etc. Every person who gets married, He goes into it and asks for his approval, also if you are getting a divorce. Suppose you have some kind of illness, You reach him, so he gives you some kind of nylon, Some kind of bag of sweets, some kind of medicine".
In recent years, as part of a defamation lawsuit that is being accepted by the people at the Magistrate's Court in Petah Tikva, A testimony was collected from T., a community member in the past. T. testified that another company in Kabbalah Leam, A', She confessed to her that the leader Lightman took advantage of his spiritual status and had sex with her, promising that they would bring her closer to the Creator. "It is about an older man who is 40 years older than me," said A. "He built individual relationships with each woman to reach spiritual enlightenment."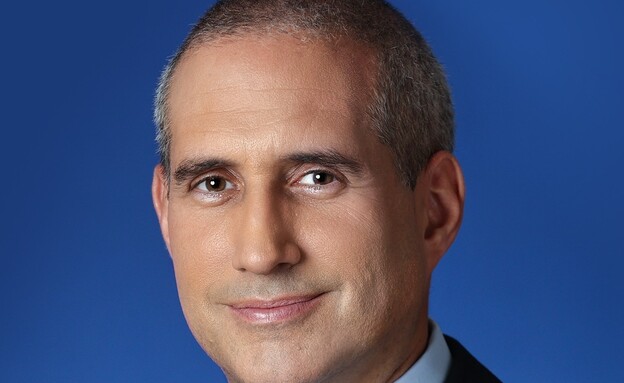 She also said that "I enter a small room with a bed, He tries to lead me to have sex and he says: 'Come on, get undressed'. I objected and said 'no'. So he said 'If I am your rabbi, if you love me, You will do it for me'. He controls your mind, your soul, in your mind – so you can't refuse him. So yes, I was afraid, I was afraid to refuse. It's absolutely rape."
The community manages to convince A. to come to Israel and give testimony that contradicts the very serious claims of her friend, T. "They just ordered me to fly: 'Come on, you have to fly,'" she said, adding: "They offered me money to lie." Buka explained: "They flew her to Israel together with another lawyer and gave her training – how she should speak in court, how to lie that she didn't sleep with Lightman."
Boca heard the words from A in real time, She has since left the community. She claims that she received money in cash from a member of the community, so that she would come to Israel to testify falsely and that another member of the community, soon the member of the Knesset, Milbitsky, who also serves as Kabbalah Leam's legal advisor, briefed her on the false testimony she claimed. However, A also stated at the time that she received a financial offer not to come to testify on behalf of the other party in Mashpet.
"Hanuch Milbitsky is an unpleasant person," said A. "He has a certain strategy in relation to women. Among other things, using intimidation and applying pressure to achieve his goals."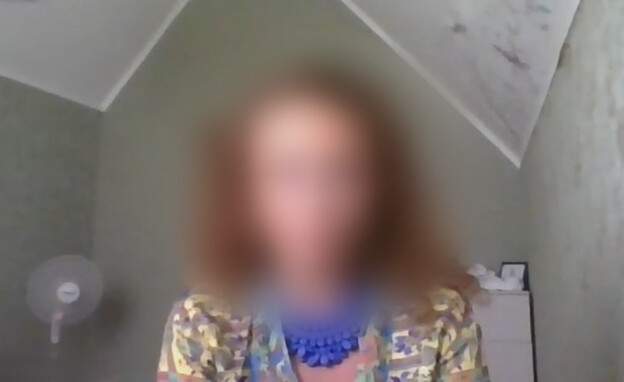 "Hanoch, he leads the whole process, he communicates with her – how the judge will ask questions and what you should answer and in what form," Boka added. "Hanuch knows she's lying, that's why they paid her money. They paid her 20 thousand dollars – the first time ten thousand dollars and the second time another ten thousand dollars, after she appeared in court and returned to Moscow."
It was published in the newspaper De Marker that Milbitsky led a smear campaign against another woman, who claimed to have been sexually assaulted by a senior member of the community, as well as against a woman who was beaten by another member of Kabbalah Leam. In the investigation, we revealed that the Bar Association is currently conducting disciplinary proceedings against Milbitsky after two women who signed affidavits in favor of admission to the people in the same libel suit claimed that this was done without him even meeting them, and that the affidavit contained allegations that they did not say at all.
Menuch Milavitsky was given in response: "Milbitsky functioned for the Likud about a decade ago, and has been a member of the party ever since. The joint running of the 'Together' list led by Yesh Atid was ad hoc for the local elections in Petah Tikva and approved by the Likud. As for the claims against Michael Laitman, claim 9 is not true and in court she retracted it Also, A denied in detailed affidavits the accusations against him on two different dates with a gap of six months. Your additional claims regarding the procedure and Milbitsky's conduct were never brought up in the legal process. The complaint filed against Milbitsky at the Bar Association is false and unfounded, and we are sure that it will be directed to the proper place To her – the trash can."
The association "Kabbalah to the People" responded: "On the other hand, it has no political color and it does not engage in politics, but rather works to spread the wisdom of Kabbalah and make it accessible to everyone. As part of the legal process conducted by 'Kabbalah for the People', about 60 witnesses testified and no one raised the claims you presented."