A war that lasted almost three years, in which three Israeli institutional entities – the Brosh Hedge Fund, the Psagot Investment House and the Harel Insurance Company – owned by the German controlling shareholder in the real estate company Brack N.V. came to an end yesterday, while the Israeli institutions recorded huge profits.
As first published in "Calcalist"
Yesterday morning, Brosh, Altshuler Shaham (who bought Psagot, and thus received the shares of Brac), Harel and other shareholders sold 24% of the shares in Brac to the German real estate giant LEG, which is traded on the Frankfurt Stock Exchange at a value of 9.5 billion euros, for 270 million euros. Brosh, run by Amir Efrati and founded by Gil Deutsch and Roni Biram, sold 4% of Brac's shares for about 44 million euros; Harel sold 7% of the shares and will meet with about 78 million euros; Valtshuler Shaham sold 6.93% of the shares It will meet with a sum of about 77 million euros, joined by other entities such as the Alpha hedge fund, which sold a small share of shares for NIS 60 million.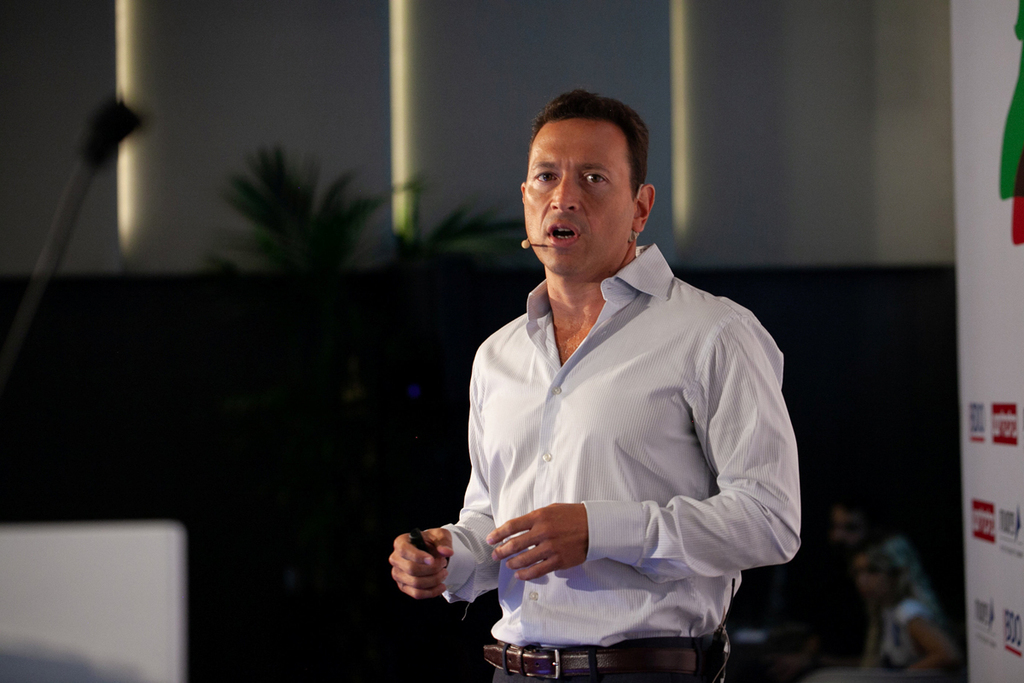 LEG also acquires 6.7% of the shares from the controlling owner of Brack – the German real estate company Adler Group, which will be reduced to a 63% holding in the company – so that in total it acquires 31% of Brack. LEG has an option to buy the remaining Adler Group holdings in Brack within a year. LEG paid NIS 485 per share, 40% above the opening price of the Brack share on the stock exchange yesterday, which was NIS 352. Accordingly, the Brack share jumped by 7.8% on the Tel Aviv Stock Exchange and the company's value reached almost NIS 3 billion. This is a huge profit for Israeli institutions, as most of them bought the shares several years ago, at prices significantly lower than the stock price. With a total profit of NIS 70 million, and Brosh achieved a 70% return on its total investment in the company. Calcalist has learned that Brosh will receive 1% of the transaction price as a commission, as payment for its expenses in the fight waged by Adler Group.
LEG owns 150,000 apartments for rent in Germany, and is keeping an eye on Brak for control of its portfolio, which includes 12 Elach apartments for rent. The German company was represented in the transaction by attorneys Sharon Amir and Einat Roche from the Naschitz Brands Amir law firm.
"Cypress's action model proves itself"
This brings to an end the struggle waged by the Israeli institutions at Adler Group and Brack. In February 2018, Adler Group acquired 70% of Brack shares with a total investment of NIS 2.36 billion. The shares were purchased, among others, by Teddy Sagi, who parted ways with the company for a profit of NIS 300 million a year after acquiring it. Adler was a mystery to the rest of the shareholders, and the institutionalists decided to open an independent investigation in the face of moves it had made, which they perceived as aggressive. The investigation has spawned serious institutional allegations against the two companies – Adler Group and Brack – concerning flawed corporate governance and a string of puzzling deals. As part of the struggle, the institutions succeeded in replacing some of the directors in Brack and appointing an Israeli CFO.
As part of the struggle, which was extensively revealed in Calcalist, representatives of Psagot, Harel and Brosh flew to Amsterdam and attended a meeting of Brack's board of directors, where, among other things, they raised allegations and flooded question marks about the real controlling shareholder in the Adler Group. According to the claims, it is an Austrian-Turkish man named Chabadt Kenner, who lives on a yacht in Monaco and invests a lot of effort in blurring his connection to the Adler Group. An institutional source who was part of the process told Calcalist that "Cypress' activist model of action is proving itself. The situation at Brack was not simple, but the fund analyzed it accurately, demonstrated involvement, forced changes on the company and ultimately created huge value for investors."
"Adler's Business Built on Systematic Fraud"
What led to the surrender of Adler Group is largely the drop in its share price. Adler Group has recently been facing a significant fall. Since the beginning of the year, its share price has fallen close to 64%, from 29 euros to 10.5 euros, reflecting a company market value of only 1.2 billion euros. The lowest share price – 10 euros – was recorded by the company on October 6, and not by chance.
On that date, an activist hedge fund called Viceroy, which operates from the state of Delaware in the United States and opened a short position against Adler Group, published a particularly negative review of the company. , Which were first revealed in "Calcalist" through an exchange of letters that reached him.Wisroy's review also refers to publications in "Calcalist".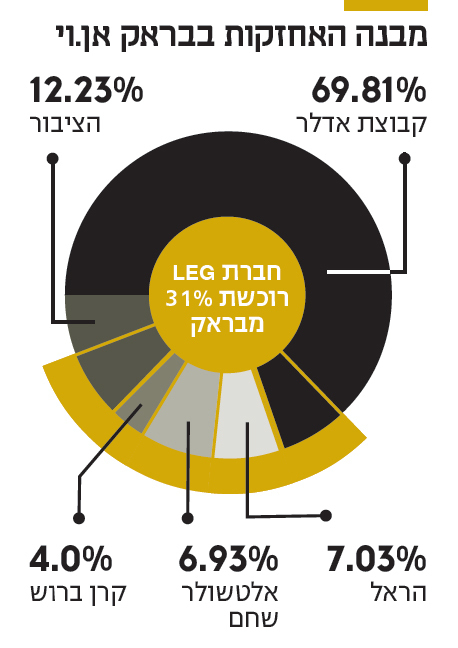 Visroy claims that "Adler Group's business is built on insincerity and systematic fraud, which contribute to the enrichment of associates. Its balance sheet is artificially inflated, its shares are uninvestable, and its bonds will reach insolvency with high certainty. The business and business practices of Adler Group, tainted with kleptocracy, are not pure, but ones based on insincerity and deception, making true financial analysis impossible. We anticipate that the authorities will intervene soon. "In a review, Visroy concludes that" because of this, we refuse to set a target price for the Adler share, and believe that its shares are uninvestable. "
Among other things, Visroy claims that Adler Group's leverage is significantly higher than its own. According to Adler's reports, the company's LTV stands at 54.7%, but according to Visroy, that figure actually stands at 72.4% in the positive scenario and 86.7% in the negative scenario. , Due to artificial inflation, as well as to reduce up to 1.8 billion euros from the portfolio of assets defined in the development and development, for the same reasons. A total reduction of 3‑4.6 billion euros must be made, Undertook to the bondholders.
Visroy defines 3 categories of dubious business practices that she claims Adler employs: Looting Transaction, Marked Transaction and what can be translated as Coup D'état Transaction. The first type is when Adler buys at an exorbitant price or sells at a low price a property from a related party, and does not provide disclosure about the relationship; The second type is when Adler Group sells an asset to a related party, without disclosure, at an exorbitant price, but the transaction is imperfect and eventually the asset returns to its hands after in the short time it was formally not in its hands a debt was loaded on it; And the third type is when Adler takes over a company with a lot of money of its own, replaces the board of directors and then forces the small company to merge. That is, utilizing its fertile coffers. According to Visroy, the deal in which Adler Group acquired IDO Group, which controls IDO Properties, and then the latter, which is a granddaughter, acquired Adler and merged with it, in what created the current Adler Group, is a deal of the kind the third.
Visroy also refers to Chabadt Kenner, who according to the institutions and according to media reports, is the controlling owner of the company. The fund mentions that Kenner runs the company from a yacht from Monaco and that he was responsible for the second largest bankruptcy in the history of Germany in the field of hedge funds, when his fund, called Level one, went bankrupt. Also, a telecom company he owned, CLC went bankrupt. According to Visroy, Kenner was convicted of fraud and money laundering. Attached to the review are appendices, among which can be found a letter from attorneys representing shareholders in Adler Group, which was received the day before the publication of the review, and attempted to prevent it.
.