While still chasing Chelsea, who lead the Premier League, Manchester City will return tomorrow (Sunday) from the national team and meet Everton in the 12th round of the English league in a game from which they will have to take 3 points, in order not to lose their place.
In fact, the situation in the Premier League is very close on the eve of the opening round – Chelsea lead with 26 points, the Citizens with 23, West Ham with 23, Liverpool with 22 and Arsenal close the top five with 20 of their own. The Blues' next opponent by the way, Everton, is only in 11th place with only 15 points.
Who of course will not take part in the match is the excellent Belgian midfielder Kevin de Bruyne, who has been diagnosed in recent days as positive for Corona, even though he was vaccinated. Even in the absence of those who will be absent, Grillish will continue to sit outside, despite Pep Guardiola noting that his condition is "improving" from the injury he is suffering from. In contrast, Phil Foden who returned to the team with a minor leg injury is expected to be available for the Spanish coach.
"Every season the race seems harder and harder," he said Guardiola At the press conference that preceded the game. "Anyway we are still in the first quarter of the season, there are many more games ahead of us. We made good performances but also dropped a few points because we were not at our level."
The one who continues to employ the English media is Raheem Sterling, whose future in the team is in the fog, and his name has been linked with Barcelona several times in the past. It seems that his coach is tired of the growing preoccupation with the situation between the two sides: "My and Rahim's concentration is in the games, I'm not going to answer any questions about what will happen in the future, I do not know what's going to happen. I'm not going to answer that. "
Meanwhile, the one who squeezed big compliments from Guardiola is Ederson. "I think he's the best goalkeeper in the world," the manager claimed, "he has exceptional delivery quality, he sends the ball at the right moment to execute the delivery well. He has good enough game vision to make it. Sometimes he does things. "It's too dangerous, but when it works everyone is happy with how good it is. When he's wrong we can not blame him, he's very important to us."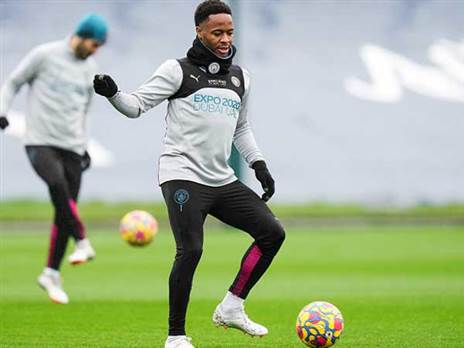 "Do not ask about this issue anymore" (GETTY)
.