The body of a whale headed by them was swept to the shores of Tel Aviv this afternoon (Friday). The whale, which appeared at the point between the Irgun beach and Jaffa, is probably the whale that was documented lifeless yesterday, about 5 kilometers west of the marina in Herzliya.
Their head is the largest of the toothed whales, its body length may reach 18 meters and even more. The head of their head is the largest in the animal world and is the animal that produces the loudest noise. The depths of the dive he is able to reach are also, of course, the greatest.
Researchers at Delphis, an organization that works for marine mammals in Israel, identified the whale last night. The carrying of mammalian bodies to shore can sometimes indicate a hazard far away at sea. But, Dr. Aviad Sheinin, head of the super-predatory field at the Maurice Kahn Marine Research Station of the University of Haifa, explained yesterday that the whale carcass is in an advanced state of decay, so it will be difficult to determine the cause of its death. The high school has been documented in the past month in two deep sea surveys off the coast of Israel, "Dr. Sheinin added.
While the documentation was done last night on the Greenpeace research yacht and in collaboration with researchers from the University of Haifa's Morris Kahn Station, the documentation from today has already been taken by passers-by who walked along the shoreline and noticed the sad sight.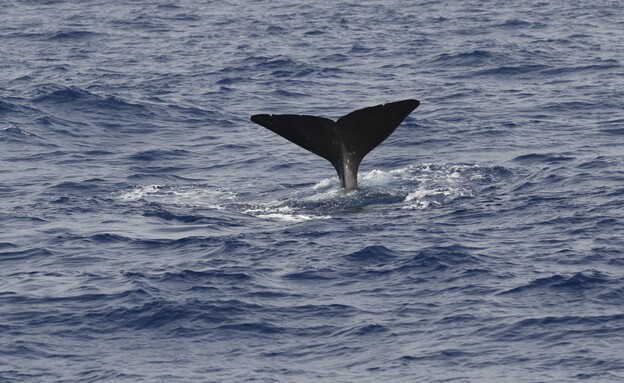 According to Dr. Mia Elser of the Delphis Association, since the beginning of the study in Israel, the bodies of 6 whales of their species have been documented off the coast of Israel, and between 2021-2020 there were 6 observations of tadpoles off Achziv Beach. This is a young individual.