Amit Moore, a senior lecturer at Reichman University, spoke this morning (Wednesday) with Ben Caspit and Winon Magal about the report that gas from Israel will reach Lebanon. "This is very true," he said at the beginning of the interview on 103FM. He added that "the country has gone bankrupt, and the Lebanese electricity company has no money to purchase energy."
"Electricity is very expensive, and any generator owner makes a lot of money, if he is able to purchase fuel and connects private homes and apartment houses to private generators to supply state electricity," explained Moore, CEO of Eco Energy – Strategic Economic Consulting. He notes that "Israel has been supplying gas to Lidan for the past two years, when today about two-thirds of the electricity in its territory is supplied through Israeli gas from the Whale Institute, and through the Arab pipeline established 20 years ago."
He said last week that the US ambassador assisted in mediating between Egypt, Jordan, Syria and Lebanon, with the aim of transferring Egyptian gas in quotation marks, from Egypt to the power plant in Tripoli. However, Egypt suffers from a large gas shortage, and Israel has been supplied with gas for the past two years.
Extraordinary medical miracle: This is what happened to a paralyzed man who was vaccinated against corona
The submitters stated that "we are explicitly going to save Lebanon", and Moore replied: "Unequivocally – to the gas from the Whale field is not attached a blue and white flag, the molecules are transparent and odorless. Although the agreement was formally signed with Egypt, in practice the molecules To the collapsing Lebanese economy. " He stressed: "This is one power plant – but it is very significant in Lebanon. We will help their economy, and they will need at least Iranian gas."
Does the gas pass through Syria? Why do they not use gas? The Egyptians want a lot more gas, it's at their expense no?
"It does not come at a cost, Whale will sell more gas to Egypt. The amount of gas supplied to the station, a small station the size of a reading station, is actually another contribution. The gas will pass directly through Jordan, so there is no problem of pipeline capacity. "Gas exports to Egypt and Jordan, but in the last two years it has had huge geopolitical consequences – Israel is the main electricity supplier of Jordan, and today also of Egypt."
And they do not say thank you
"On the contrary, in Jordan there have been and are demonstrations against this gas agreement, the king insisted."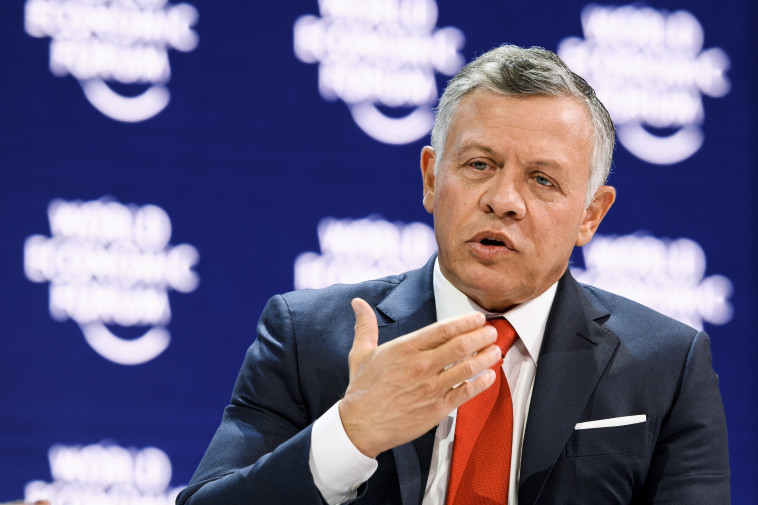 "Thanks to gas, we broke a world record at the rate at which we separate from coal – a decade ago, 80 percent of electricity was generated using it, and now 70 percent of electricity is generated using natural gas," he added. The submitters asked what happened to the main transmission pipeline, which was supposed to transport gas to Greece, to which Moore replied: "The problem with the pipeline was economic – because this gas is relatively expensive, and last week the Americans announced that they were withdrawing their blessing on advancing the issue."
He said there was a big question mark over whether the gas issue to Europe would eventually materialize. "The issue of gas exports to Turkey has been out of the question for the last five years, there is a lot of talk about it and Erdogan is very interested," he said, noting that "we have enough gas and the quantity allows us to sell to others – current reserves can supply us gas for at least 30 years. additional".
What do you say about the decision to stop searching?
"It does not matter, the searches that have been decided upon will be carried out and companies have no interest in looking for more gas – because even if they do, then what will they do with it? Unless they can export it – and it is difficult to do so.
At the end of the conversation, Mercury and Magal asked when we would get rid of the natural gas, since it also pollutes. Moore concluded: "Gas is not renewable energy, but it pollutes about 60 percent less than coal. Gas will stay with us for many decades, in my opinion until the end of the century and beyond. Technologies of carbon capture and storage and production of all kinds of products are evolving." .
Assisted in the preparation of the article: Ofri Glichman, 103fm