The fire which broke out on Friday in an oil depot in Cuba is still out of control and the authorities announced on Monday August 8 that the fire had destroyed a third tank and threatens a fourth. Alexander Avalos Jorge, an official with Cuba's fire brigade, told reporters that "the four reservoirs" of 50 million liters each located in a storage base "have been compromised". "It was a chain reaction"did he declare.
The start of the fire is estimated at a lightning strike on Friday evening on one of the eight deposit tanks which contained 26,000 cubic meters of crude oil, or about 50% of its maximum capacity. Consumed by fire, the cylindrical structure exploded in the early morning of Saturday, spreading the flames to a second tank containing 52,000 cubic meters of fuel oil.
Despite the firefighters perched on cranes and helicopters carrying out multiple water drops, this second tank in turn tore after an explosion on Sunday at midnight, forcing an emergency evacuation.
A "very complex" situation
"And what we feared happened" with the fire and destruction of a third tank containing crude oil, the governor of Matanzas, Mario Sabines, said on Monday in a video posted on the presidency's Twitter account, before seeing the fire spread to a fourth tank.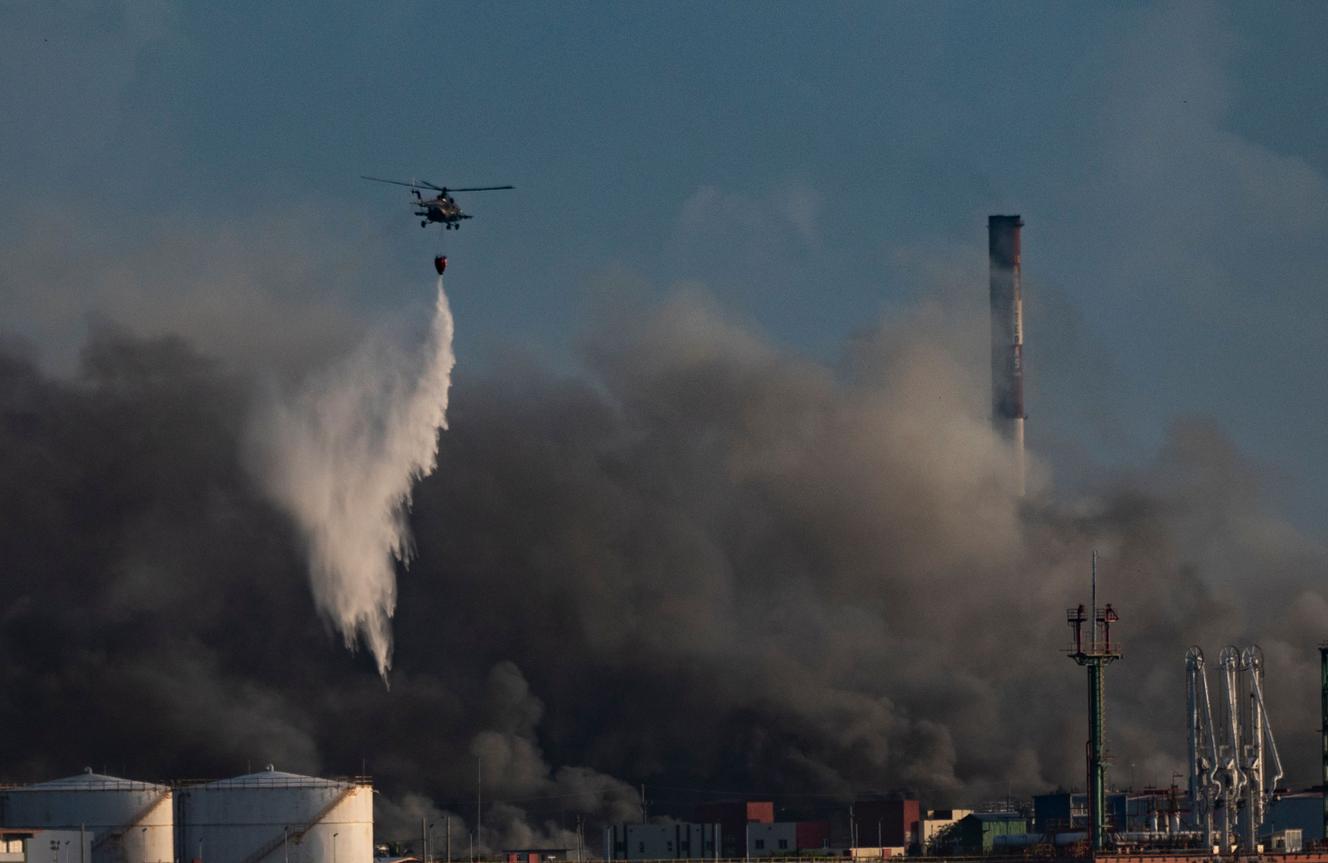 The situation is " very complex " with a fire zone " tall enough ", said the governor. Mr. Sabines said that "teams" relief workers from Cuba, Mexico and Venezuela "are being positioned" to spread the fire extinguishing foam, which "may take a while".
According to a latest report, a firefighter died and the figure of 16 missing was reduced to 14, while 22 people are still hospitalized, including five in critical condition. Relatives of the disappeared met with President Miguel Diaz-Canel and received assistance from doctors and psychologists.
Read also:
Cuba calls for help to deal with oil depot fire
"My son did his homework, he went" fire, the mother of a 19-year-old firefighter who was at the oil depot told Agence France-Presse in tears on Saturday morning when an explosion blew the first tank on fire.
On Sunday, four planes from Mexico and Venezuela landed at the resort town of Varadero, 40 kilometers northeast of Matanzas, carrying oil firefighting specialists and tons of firefighting foam.
This tragedy comes three months after the explosion in Havana of the Saratoga hotel caused by a gas leak, which left 46 dead, including a Spanish tourist, and more than 50 injured.