The highest mountain shelter in Russia, LeapRus, located in Kabardino-Balkaria at an altitude of 4 thousand meters above sea level on the southern slope of Elbrus, began accepting applications for accommodation next year, with the provision of additional tourist services. The press service of Kavkaz.RF JSC told about this the other day.
As before, the "Alpinistsky" tariff includes a sleeping bag, three meals a day according to the "Buffet" system, warm water, Wi-Fi and modern conveniences, as well as (new for the upcoming season) transfer on the cable cars of the Elbrus resort and snowmobile equipment. At the same time, compared to last year, the cost of living in the "Comfort" category has increased by only 100 rubles.
Ecohotel LeapRus serves as a base for acclimatization hikes before the storming of Elbrus, but not only climbers come here. It was opened in 2013 at the initiative of the North Caucasian Mountain Club.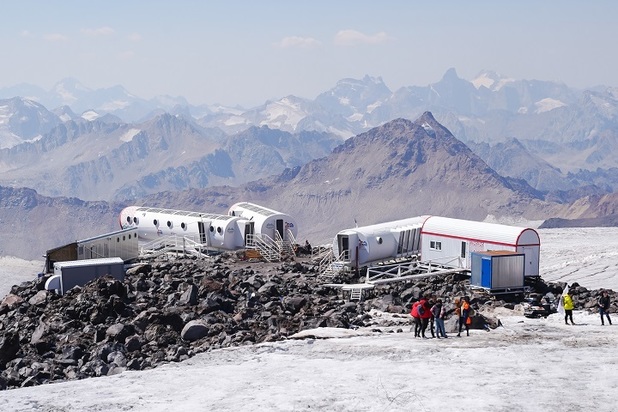 .