Photo: Vladimir Tretyakov / AP

The Kazakh police threatened the rioters with reprisals if they did not lay down their arms. This was reported by the official representative of the Almaty Police Department Saltanat Azirbek on the air of the Khabar 24 TV channel.
"Those who refuse to lay down their arms will be destroyed," a police spokeswoman said (quoted by Sputnik-Kazakhstan agency).
The police noted that the patrolling of police and National Guard squads has been intensified in the regions, checkpoints have been set up, and law and order violators are being detained.
Pogroms in city halls and shops: photos of the consequences of the riots in Kazakhstan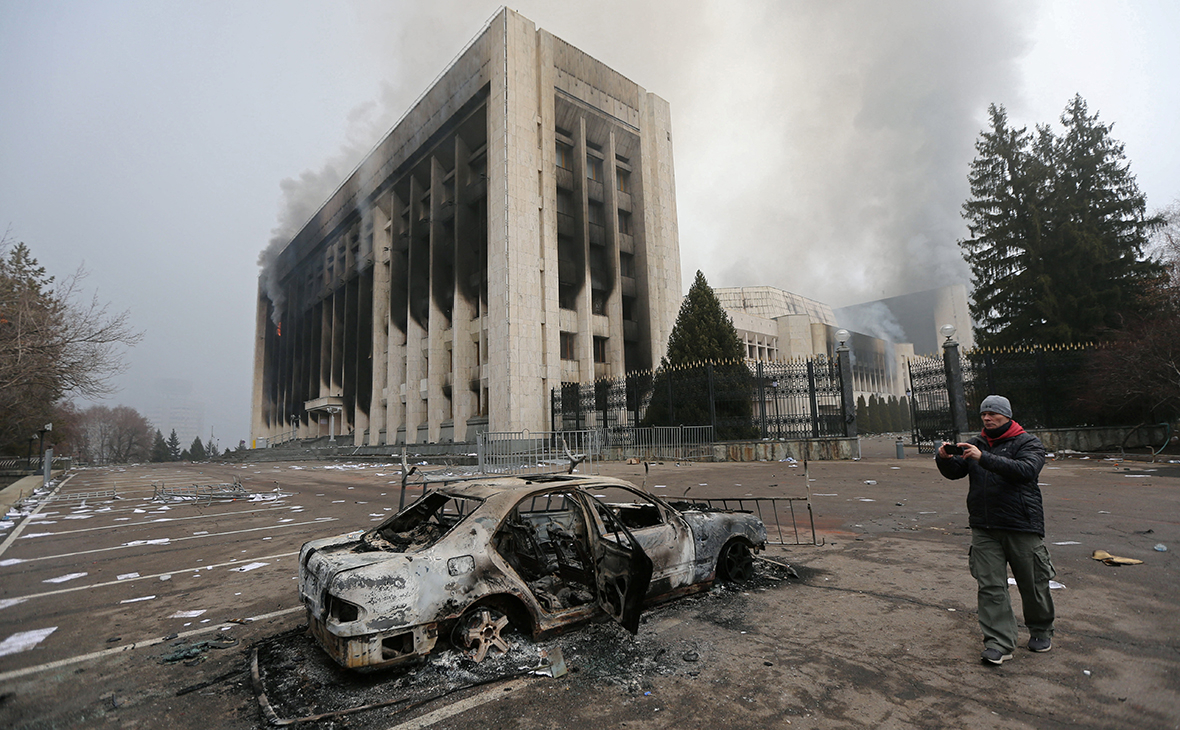 According to the Ministry of Internal Affairs of Kazakhstan, 18 law enforcement officers were killed during the clashes. 748 employees of the internal affairs bodies and military personnel of the National Guard were injured, "the department said.
.