President Yitzhak Herzog hosted an apology event this evening (Wednesday) at the President's House in light of the terrible days.
The event was attended by IDF soldiers from all units and security forces of the police, fire and rescue, and the prison service. Also participating were pre-military preparatory schools and project 929 participants.
Among his words at the event: "Dear audience, this evening, the traditional and blessed gathering of the saying of forgiveness at the Mishkan of the Presidents of Israel, takes place at the end of the Gedaliah Fast – a tragic day in Jewish history, which marks a terrible political murder that was enacted in the history of our people. Just yesterday we asked in the synagogues: 'Our father is our king… bride of hatred Free from us'. We are in pre-election days in Israel. I don't intend to be politically correct or particularly polite. I am disturbed and worried. The violent incidents in the last few days and weeks keep me awake."
The president continued: "Violence is rising and rising. Verbal violence – accusations of treason, comparisons to Nazis, threats and curses – in the public sphere and on social networks. Verbal violence never stays that way. To our dismay, we see that hateful words turn into physical violence. To fists, to assaults, to spilled blood." .
He added: "It's impossible not to fear with anxiety: What's the next step? Knives? Gunshots? We've already been in this movie, and this time we must not be silent. I strongly condemn these violent phenomena. And I say to all of us – before the next hateful post, before A hateful tweet or talkback, before you confront, attack and hit, stop! Don't come later with the apologies and apologies, stop now! Before it's too late!"
The president also said: "I call on the people of Israel and the leaders from all ends of the political spectrum: raise a moderate and responsible voice. Do not let the extremist and violent voices lead us into the abyss of hatred. We must not see as an enemy – those who think differently from us."
He concluded: "Of course, disputes have an important place within us, as long as they are held with respect. Let's see that there is a way to reach important decisions, without breaking up the house. Let's remember that we have a country to live in together even the day after the elections. And always remember, we are all here together, and not Going nowhere. Live together, and dream together, and achieve together."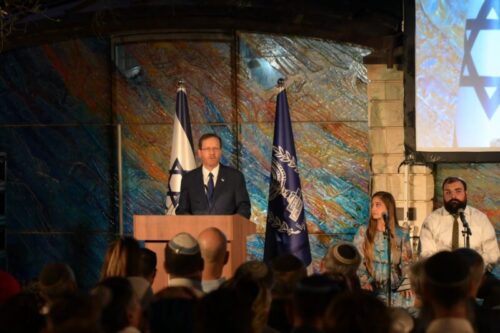 Want to write on the site or run a column?