2023-05-31 01:08:22
The paths on the benches of José Luis Mendilibar and José Mourinho, who will face each other this Wednesday in the Europa League final between Seville and Rome, have been very different. The Biscayne and the Portuguese, hard-working footballers in their day although both far from the elite on the pitch, took two completely different routes when they changed their boots for the blackboard.
One always with his feet on the ground, a champion of normality so willing to put on his tracksuit and rebuke the style of a lifetime as to guide modest groups to a permanence that is celebrated more than any title. The other is as admired as he is hated, histrionic, with a spotless suit and sharp tongue, a trophy collector and a regular focus of the media.
Two decades ago, between 2002 and 2004, while Mourinho began to populate his showcase at Porto with a Champions League and a UEFA Cup, Mendilibar made modest Lanzarote dream of promotion to the Second Division. The designs of football are inscrutable and today Zaldibar's aspires to be crowned in Europe against a man used to doing it almost as a routine.
Only an intrepid hardened in a thousand battles to avoid burning could face the challenge of refloating a Sevilla that was wandering aimlessly in the League, under the threat of an unthinkable relegation. When at the end of March the Basque planted himself at the Ramón Sánchez-Pizjuán, faithful to his style, the Europa League was seen in Nervión as a nuisance and an unnecessary oversight in the face of the delicate situation in the domestic championship.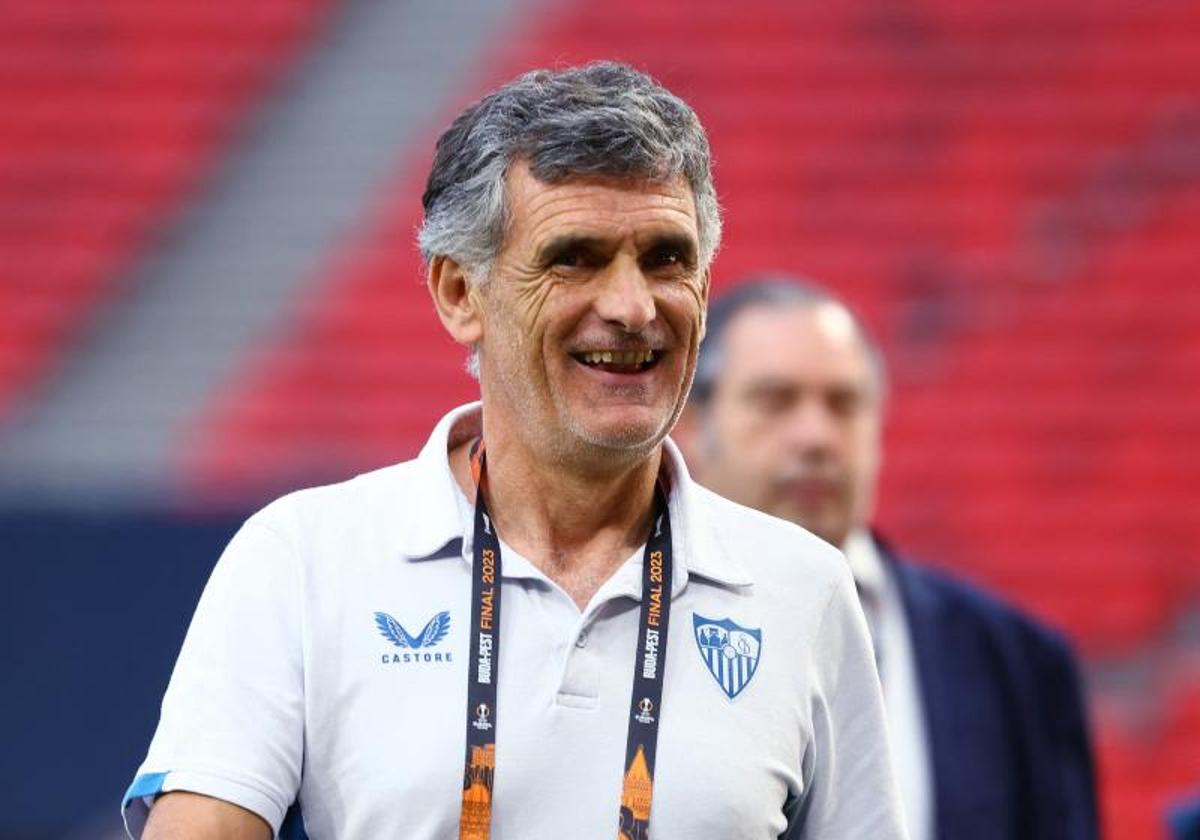 Barely two months later, the king of the second continental echelon has once again ruled the competition that he has dominated with an iron fist in the last two decades. In addition to straightening the course in the League to situate himself in the noble zone of the table, his natural place for potential, he has plagued his European journey with illustrious victims -PSV, Fenerbahçe, Manchester United and Juventus- until he reached Budapest, where he already played a European Super Cup against Bayern in 2020 and where he now aspires to lift the seventh Europa League in its history.
Mendilibar has managed to rehabilitate a good squad that at times seemed like a caricature under Sampaoli's baroque style book. Demonstrating the normality that has always characterized him, he has earned the opportunity at a club with great sporting aspirations that until now he had lacked in his career as a coach, carved out of hard work and in many cases little grateful.
author rival

A European title would be the perfect icing on the cake in a few months that more than justify this continuity that is still in doubt, but after eliminating two European giants like United and Juventus, the last obstacle to glory also has an illustrious name. Mourinho's Roma does not have the brilliance of the 'red devils' and the 'vecchia signora', but it is a purely author's team, specifically one that only knows how to win finals in Europe.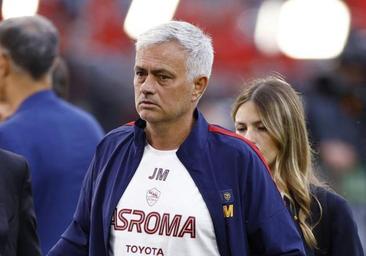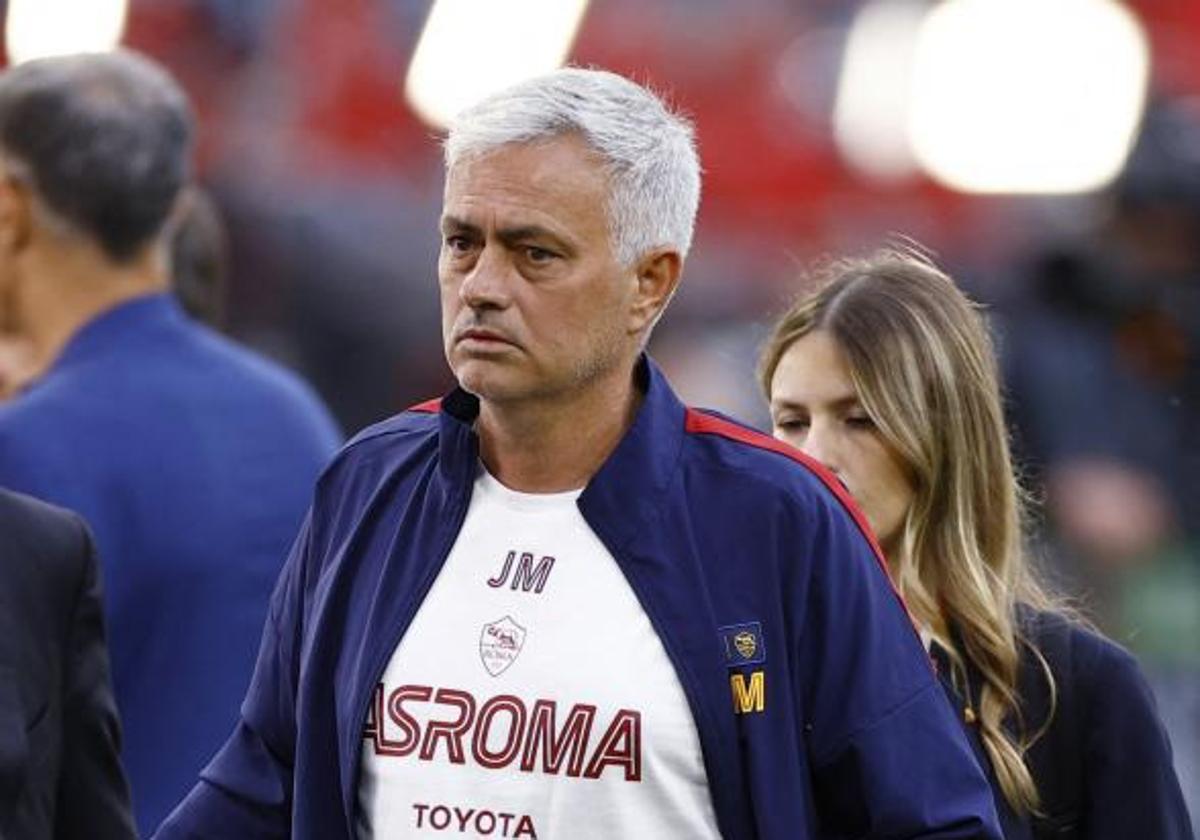 Two Champions Leagues (2004 and 2010), a UEFA Cup (2003), a Europa League (2017) and a Conference League (2022) adorn the brilliant record of the Setúbal coach, who will measure his unbeaten record with the title at stake before that of Seville. Salzburg, Real Sociedad, Feyenoord and Bayer Leverkusen can give a good account of the granite character of a Roma that has conceded three goals in eight games in the KO phase of the tournament.
Through an untouchable scheme of three central defenders -Mancini, Smalling and Ibáñez- and long wingers -Zalewski and Spinazzola-, the 'giallorosso' team defends their goal relentlessly and trusts their few but incisive offensive appearances to the physical presence of Abraham and the Dybala's talent, a jewel in doubt due to his physical problems in the days before the final but finally available to Mourinho.
For his part, Mendilibar regrets the loss of Acuña due to suspension, so he will turn to Telles for the left side. The rest of the eleven chosen for glory point to the gala lineup, with the doubt between Bryan Gil or Lamela to complete an offensive trident in which En-Nesyri and Ocampos seem fixed in front of the engine room in which they operate Fernando, Rakitic and Oliver Torres.
-Probable alignments:

Seville: Bono, Navas, Gudelj, Bade, Telles, Fernando, Rakitic, Oliver Torres, Ocampos, En-Nesyri and Bryan Gil.
Rome: Rui Patricio, Mancini, Smalling, Ibáñez, Zalewski, Cristante, Matic, Pellegrini, Spinazzola, Dybala and Abraham.
Referee: Anthony Taylor (England).
Stadium: Puskas Arena (Budapest).
Time and TV: 9:00 p.m. Movistar Champions League.
#reborn #Sevilla #Mendilibar #seeks #Seventh #Special