Luxury cars? Crazy house? The new toy of Oded Shariki, the well-known contractor who loves the life of luxury and luxury is actually a new helicopter. The same helicopter, by the way, was shown in a video that went up on Tiktok with a blessing dedicated to it.
As you may remember, just a few months ago, Shariki's name came up following a unique air import project that recently took place successfully, landing in Israel a unique Rolls-Royce vehicle of its kind. This is a flight operation by the Ruth Cargo company, which specializes in importing luxury vehicles, which landed in Israel the Rolls Royce Dohan Cabriolet with an estimated value of over four million shekels.
The person for whom the car was imported was of course the millionaire contractor from Netivt – Oded Shariki. Shariki, the owner of Arzi HaNegev company, who is also known for his fondness for luxury and shiny sports cars, purchased the Rolls Royce, and this is not the first time he has purchased a luxury vehicle in general, and a Rolls Royce in particular.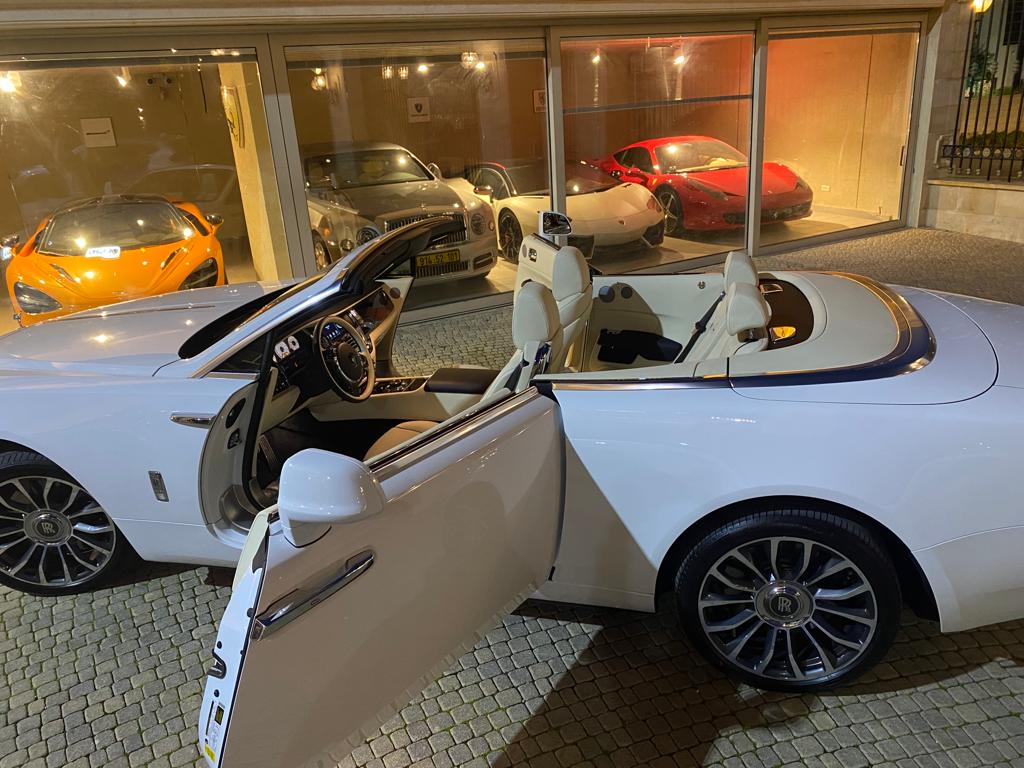 Photo: Mordi Yafarah
The netivoti contractor owns one of the most expensive vehicle fleets in the world, and past reports attributed to him the purchase of a single vehicle for NIS 30 million. Specifically when it comes to Rolls Royce, this is already the third model of the prestigious manufacturer that he personally imports to Israel. Mordi Yafarah, a partner in the Ruth Cargo company, and the person behind the Rolls Royce pilot told ice that it is a limited edition model, by personal order only. Shariki's model, as you can see in the pictures, was ordered in a white and solid color compared to the other vehicles in his fleet, and has bright upholstery and a convertible roof.
The uniqueness in this import story is the fact that the car did not arrive by sea transport but was flown from the United States in a special trailer of luxury vehicles. Shariki's Rolls Royce landed in Eretz a week ago with an impressive air mileage of 9,000 km behind it, concluding a complex operation of flying a luxury vehicle between continents.
Shariki himself is known as the millionaire of means who built him a huge mansion in the southern development town. As mentioned, other luxury vehicles are parked in his parking lot and among them, according to reports, are included: Rolls-Royce Phantom, McLaren S720, Rolls-Royce Ghost, Bentley Mulsanne, Lamborghini Aventador, Ferrari 458, Jeep Wrangler, Bentley Continental, and now – also the new purchase that arrived Last week.
Yafarah mentions the successful operation and announces that Rolls-Royce – despite the millions of shekels it is worth – is not the last word in the automotive field in Israel. In a month, according to Yafarah, a Bugatti-type vehicle that will break the price record for a car in Israel should land in Israel. Until then, Ricky will bask in the glory of the new Rolls Royce.
Comments to the article(0):
Your response has been received and will be published subject to the system policy.
Thanks.

for a new comment
Your response was not sent due to a communication problem, please try again.

Return to comment