Three weeks ago, the world of the Siman Tov family of Or Akiva was destroyed. The beloved son of the elders, the singer Niso Siman Tov, died after suffering a heart attack and he is 40 years old.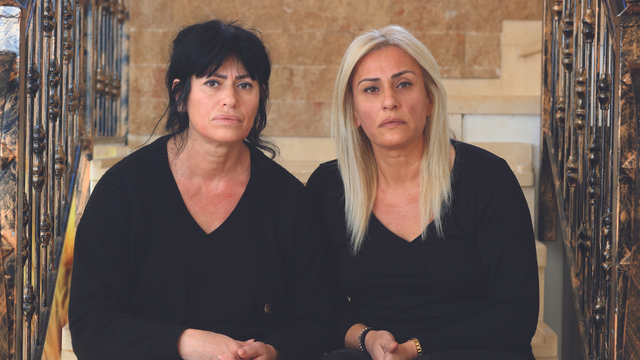 Siman Tov was a member of a very well-known family in Or Akiva and in the Caucasian community in Israel. His grandfather, the late Yehiel Zvi, was considered a great rabbi of the Caucasus and his father Shlomo was the cantor of the community. In Or Akiva there was deep mourning following the tragic death and in the Siman Tov family, even about three weeks after his passing, his sisters Flora Menshirov and Hatziva Gokman beseech them to find comfort.
"He was the beloved baby of all of us. Such a huge and kind soul that we will never forget," says Flora. "I raised him, he was my brother, child and friend, he was everything to me, an advisor, a road map, my soul has never hurt as much as it hurts me now. I can't even look at my mother, seeing her suffering is unbearable."
Siman Tov is survived by his partner, Mariage Shashunov, his only son Adam Or (4), his mother Asiya, his brothers Yehiel and Shaul, his sisters Flora and Hatzivah, nephews, friends, neighbors and residents who will never forget him, his voice and his songs.
"Everything he sings sounds like a prayer to me, because he touched and vibrated hearts," says Heftziva. "It's as if his humble inner self, with the shy smile, which he didn't even look directly at out of modesty, comes out through the songs."
Niso Siman Tov entered the consciousness when he participated in the reality show "Kohav Nold, and charmed the judges and the audience with his calm personality and pleasant voice, when he performed Naomi Shemer's "Lo Yahi". Since the program, he released several songs, (one of which, "Mami", Eyal Golan even did a cover version), and made a living from music and performing at events.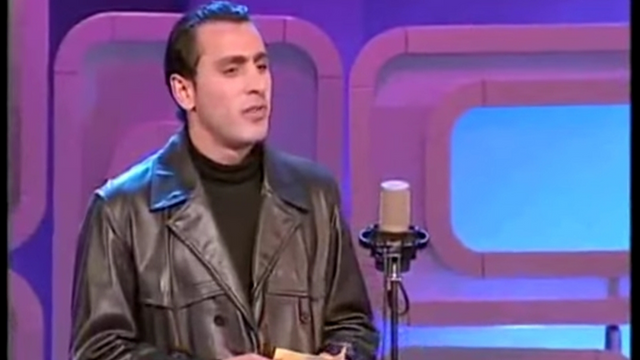 According to his sisters, he recently said that he had written some songs and planned to record them. "We will undoubtedly do something, in collaboration with his partner, with the materials he left behind and didn't have time to use," say the sisters. "We will do everything so that his voice will not be forgotten, we still don't understand that a part of us is missing, he was much more than a divine voice, he was a smart and fascinating conversationalist, a pure soul, a person who showered love on everyone, was caring in a rare way, the head understands but The heart refuses to digest that he is no longer with us."
For the past year and a half, Siman Tov lived in Harish, with his son and his partner, while his entire family lives in Or Akiva. On Saturday night three weeks ago, one of his brothers went to demand his safety and bring him food, and found him in his bed, lifeless. "Our family keeps Shabbat," says Flora.
"On the Friday before Shabbat, my mother spoke to him and told him, 'Take care of yourself,' and he replied to her twice, 'Take care of yourself,' words that today take on a more painful meaning. Our brother came in and found him as if he were sleeping in his bed, like an angel. Niso died The death of a kiss, the death of the righteous, he was an angel in his life and died like an angel. We will never have comfort after his death, but a pinch of calm exists from the knowledge that he did not suffer. When a sick person there is a process of parting, here we did not expect it, it is even more painful."
Is there anything you would say to him, if you could say goodbye?
"We always told him how much he was loved and everyone really loved him, nephews, friends, neighbors. Hundreds came to Shiva from all over the country and each one had a story about how much they tried to touch him. There are many needy people to whom he donated, he donated to yeshiva, a man of great kindness from the little he had, a daughter His wife always says how lucky she is to be with him and that he taught her well and what kindness is.
"Everyone told about all the goodness in him, about his special voice, it goes without saying. He was so humble, when people would ask him why you don't write more songs, they didn't know that in every free time he studied Torah, lately he also studied Kabbalah, Every meal would end with a Torah talk, this is a huge loss, a part of our heart has gone."
"Everywhere he went he was the nightingale and not only because of his voice, because of who he was, there were always friends around him and he was in the center"
In the Siman Tov family it is said that even as a child he loved trying to sing and be happy and stood out with his impressive voice. "We used to do a lot of 'yeshivas', all the brothers, and our nightingale would try to sing, all the neighbors would be overjoyed," Haftziva says. "Everywhere he went he was the nightingale and not only because of his voice, because of who he was, there were always friends around him and he was in the center, singing at community evenings of the community in Caucasian, singing in Turkish, I would say to him, 'Try it, give a curl' and he would make the heart vibrate with one line. The last event he sang at was a week before his death at the wedding of Flora's grandson, and even there he had time to make everyone happy and sing, hug everyone and dedicate songs. He was one of those people you no longer see today, who have only good in them."
For three generations now fate has been knocking on the door of the Siman Tov family cruelly. The late Niso is the third member of the family to die prematurely from a cardiac arrest, as the three deceased died on Saturday. They died on Shabbat, and all of them suffered a cardiac arrest," the sisters say. "Seeing a mother who faced everything lose a child, it's unimaginable, as hard as it can be. We listen to his songs, see videos and cry, it's hard to believe that he won't hug us anymore."
What do you miss the most?
Flora: "His physical presence, his spontaneous statements to each of us individually, 'My sister, I love you so much.' that we had the privilege of being his brothers and we are in a kind of denial about his death. At the same time we feel that he is still here with us in spirit and we will make sure to commemorate him in any way, whether it is on the site, or something in the city, and also in the musical aspect we will make sure that his voice is not forgotten.
"We have other beautiful voices in the family, but not like his. He was unique and special. He would tell me, 'Flora, you unite us,' I would tell him, 'You are the one who is always there for all of us.' We will return to work only because there is no choice. It is difficult to function and the head is not in the right place."
Haftziva: "Time does not pass for us, the information does not digest, we have been without him for two Saturdays and are only looking for him, we are a very close-knit family through good and bad, and something in the puzzle is not working right now, something is so missing. Always kind and loving words in his mouth, we will miss his hug."
"He was multidisciplinary like our father, he loved to play the organ, he painted landscapes in an amazing way, people were drawn to him like bees to a flower"
Flora: "He would give us soul talks. For example, I became a widow at the age of 39 and he really advised me and took care of me, he said 'Flora, you are so good, you deserve to enjoy life, don't close yourself off, just a house, work, children all day. You deserve to live'. All the while talking to those who felt they needed him."
According to the sisters, shortly after participating in Kochav Nold, Niso was disappointed that he was not able to break through musically, but his poor character meant that the cloud of disappointment passed very quickly and he became partly satisfied and happy. "He really liked his way, the pursuit of music," the sisters say. "At the time Kochav was born, there was great excitement. He sang in such an oriental style, and Tsadi Sfarfati did not quite accept the style at the time and asked him to sing Naomi Shemer's 'Lo Yahi'. After they tried to sing with his unique voice, Naomi Shemer called the production and said that many had sung her songs and in life She wasn't moved by singing like my brother was and it moved her to indescribable levels."
Flora and Hatziva say that apart from being involved in music, their beloved brother also had other talents: "He was multidisciplinary like our father, he loved to play the organ, he painted landscapes in an amazing way, people were drawn to him like bees to a flower, he was a man of joy," says Flora. "As much as he loved his son, it was the happiness of his life, and he was a wonderful father and taught him values. Unfortunately, he didn't have time to raise him."
Haftziva adds: "Grief is a part of our lives now. It's a void that can't be filled. I remember how he would tell me, 'You cook the tastiest of the whole family,' and he loved it so much that I made him Dusfera. That's how he was, the child, the special little son of all of us."