Great Wall Motor Thailand is preparing to launch and announce the official selling price of the ORA Good Cat GT electric car with 171 horsepower on June 29, 2022.
After the ORA Good Cat GT electric car was first revealed in Thailand at the end of 2021, the latest Great Wall Motor Thailand is preparing to launch and announce the selling price of the GT model on Wednesday, June 29, 2022 via the channel. via Facebook and TikTok of GWM Thailand, which, of course, will have a higher selling price than the current 500 ULTRA model with the price after deduction of excise tax rebate from 8% to 2% at 959,000 baht (the original selling price at the time of launch was 1,199,000 baht before being discounted for the first time at 1,038,500 baht)
ORA Good Cat GT is placed as a special sub-model that is decorated in a sporty style. Driven by an electric motor that has a power up to 171 horsepower (PS), a maximum torque of 250 Newton – meters (500 ULTRA model has a maximum power of 143 horsepower, a maximum torque of 210 Newton – meters), can accelerate 0-100 km / h in 8.5 seconds (500 ULTRA model takes 9.2 seconds) is added with Launch Control mode to improve acceleration performance. With a 63.319 kW battery, it can drive for about 500 kilometers per charge.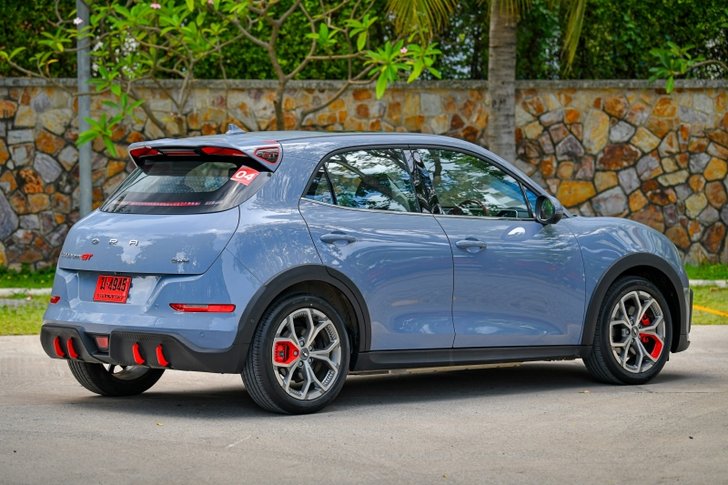 The GT version is equipped with a number of factory accessories such as a sporty front bumper with Carbon Kevlar trim, carbon Kevlar wheel arches, a sporty rear bumper with red fins, a rear spoiler. with GT logo, 18-inch alloy wheels, exclusive design, decorated with red spokes and red brake calipers The Thai version is available in Aqua Gray only.
While the GT is equipped with additional standard equipment from the 500 ULTRA, the driver's seat is 6-way power adjustable with memory and welcome seats, 4-way power adjustable passenger seat, massage system and ventilation fan. Seat Ventilation) in the front seats supplemented with electric tailgate opening-closing with hands-free function, cabin decorated with black-red and red seat belts, etc.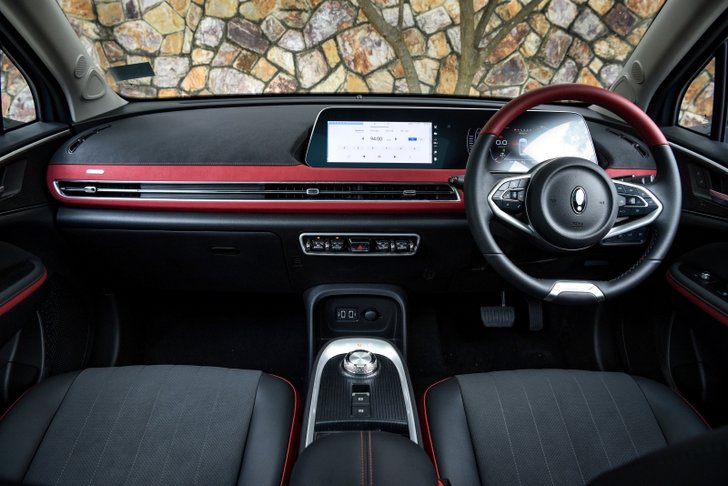 Other standard equipment There is also a full range of features such as an Interactive Double Screen, divided into a 7-inch Full TFT driving information display and a 10.25-inch touch screen, GWM Application connectivity, Apple CarPlay / Android Auto support, built-in navigation. , Wireless charging system (Wireless Charging), 6 speakers, panoramic sunroof Electric on-off, air conditioning system with air filter PM2.5 and online firmware upgrade system (FOTA), etc.
The selling price of the new ORA Good Cat GT can be tracked on the 29th of June launch date.